Acclaimed Italian street art duo Sten Lex are heading to Mexico for a solo exhibition with Celaya Brothers Gallery, located in Mexico City. Paesaggi Industriali (Industrial Landscapes) will be the debut solo exhibition by Sten Lex in Mexico, which will see the Italian street art duo present new works in their distinctive and unique style with Celaya Brothers Gallery. Sten Lex have become internationally known for their stencil poster and halftone technique, creating images from thousands of lines and using paper stencils glued to walls, parts of which are removed after painting, while some are left hanging, allowing the outdoor street art to change over time with conditions. Celaya Brothers Gallery in Mexico City has previously presented Haciéndome el Loco by French artist 3ttman and This is the Wind & This is the Breeze by Christiaan Conradie.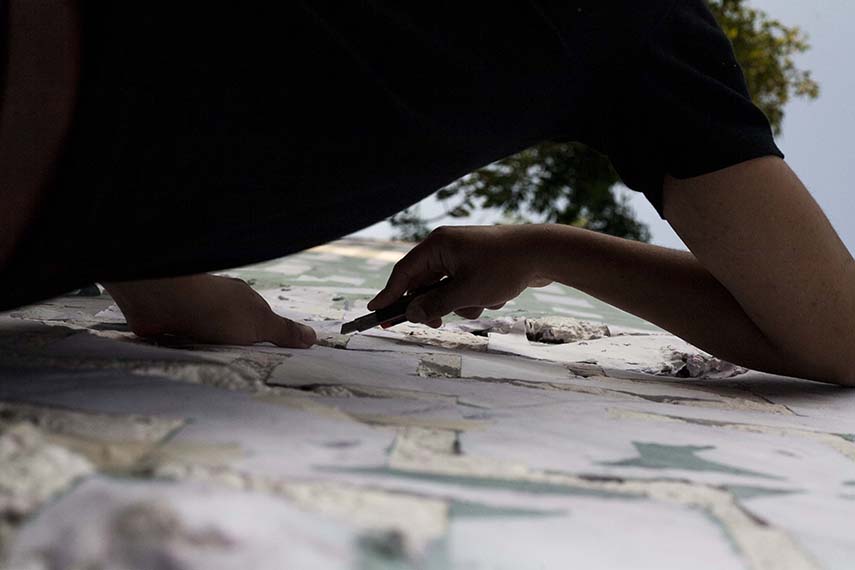 Paesaggi Industriali at Celaya Brothers Gallery
Paesaggi Industriali at Celaya Brothers Gallery will see street art duo Sten Lex presenting new imagery in their iconic style. The title of their debut solo exhibition in Mexico, which translates as Industrial Landscapes, gives one an idea of what to expect from the inventive minds of Sten Lex, the title lending itself perfectly to the bold geometric designs, meticulously constructed with the stencil poster technique. Paesaggi Industriali will immerse the viewer in a world of artworks that resemble industrial landscapes or labyrinths, that lie somewhere between optical art and the printing techniques that were visible in the days when people printed fanzines themselves, appearing both retro and contemporary at the same time. Read about the recent Sten Lex solo show, Destroyed Matrices in Rome and see the street art duo in action with the Paesaggio video.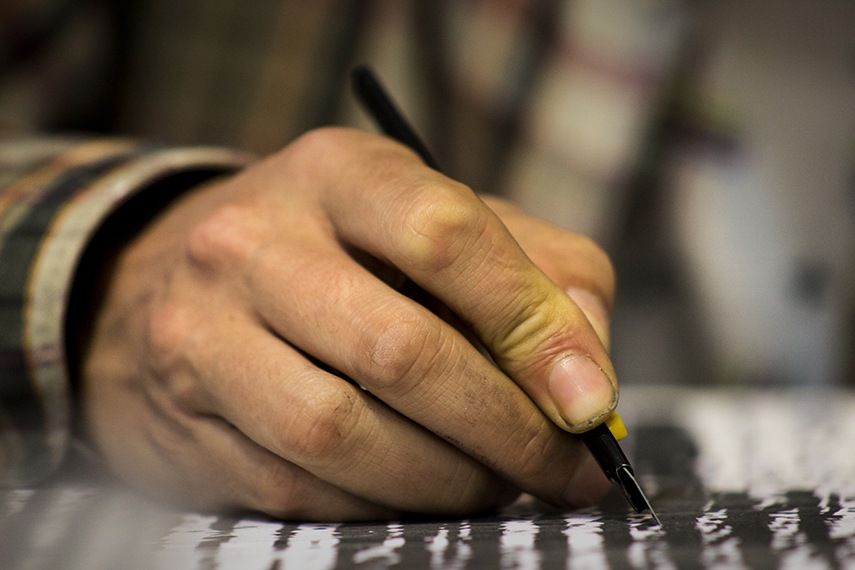 Sten Lex Solo Exhibition
The Sten Lex solo exhibition at Celaya Brothers Gallery will also see the street art duo present a series of works which contrast with their large industrial landscapes. Within Paesaggi Industriali, Sten Lex will exhibit a number of dark silhouettes, which were created by drawing on paper and then cut out freehand, before being placed in glass. These dark silhouette artworks by Sten Lex fit in with the themes of the street art duo in allowing conditions to shape their artworks, this time the artworks creating an organic shadow, which is altered by the changing light conditions. As part of the Paesaggi Industriali solo exhibition at Celaya Brothers Gallery, Sten Lex will also be appearing on a rooftop in Mexico City to create one of their iconic murals. You may also be interested in the work of Alberto Biasi in Unlimited Perception and the article Horror Vacui which includes work by Urs Fischer, Bruce Nauman and Harmony Korine.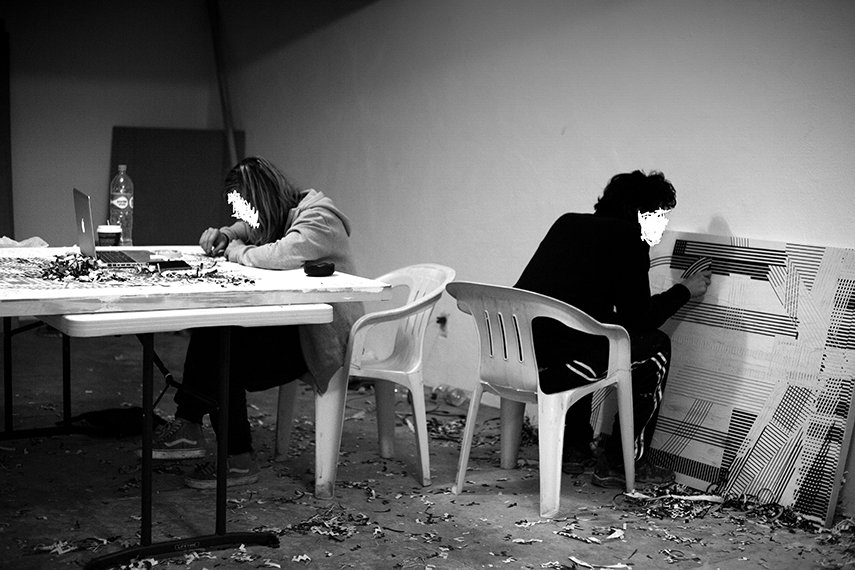 Logic and Chaos of Sten Lex
Paesaggi Industriali illustrates perfectly the logic and chaos that is present in the astounding artworks of Stex Len. The logical represented by the meticulously crafted stencils, the thousands of hand crafted lines and the applications of the stencil matrices with the huge street art murals. Then we find an element of chaos and destruction, with parts of the matrices removed or left hanging, allowing external influences to help shape the work, also rendering the image impossible to recreate. Sten Lex have taken the idea of stencil art and moved it into a whole new world, creating a range of breath-taking artworks, both in the studio and on the streets. Paesaggi Industriali at Celaya Brothers Gallery promises to be a spectacular and fascinating trip through the industrial landscapes of Stex Len, which should not be missed if you happen to be in Mexico City.
Paesaggi Industriali by Sten Lex opens at Celaya Brothers Gallery, Mexico City, on 7th May, 2015 and runs through until 7th June, 2015. Private viewing for collectors is on 6th May, 2015.
For all the latest exhibition news sign up to My Widewalls today.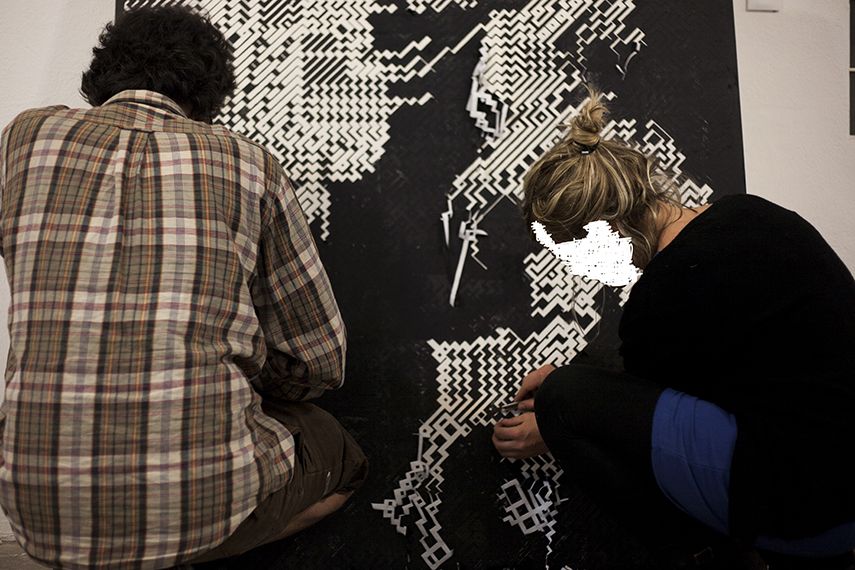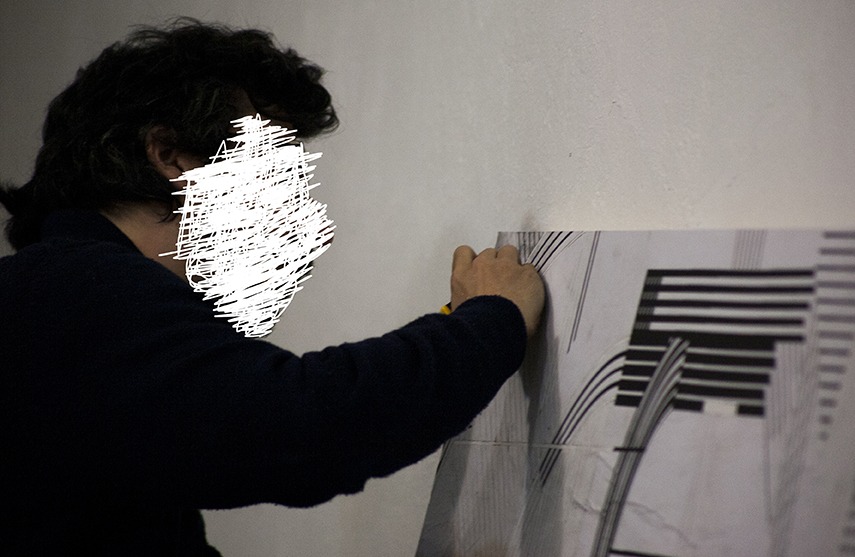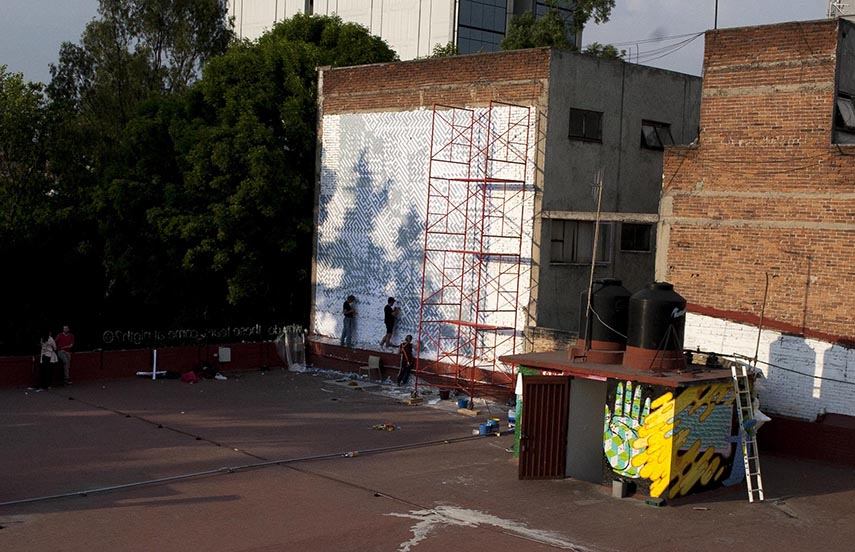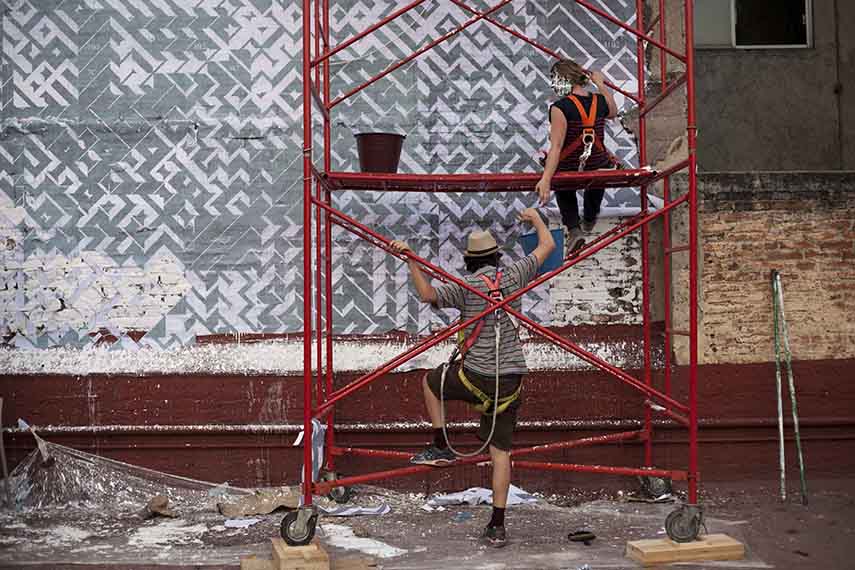 All images courtesy of Francisco Ambulante.