In a modern street art world, the stencil remains one of the most rebellious forms of Urban Art. To explore this old school technique, Pretty Portal is organizing a collective show featuring a selection of stencil artists. Simply titled Stencils Only, the show explores stencil art as the closest contemporary method that honors all the aspects of the original street art scene. Instantly recognizable, the stencil is considered to be one of the oldest and most used and effective forms of graffiti. Starting in the early 80s with artists such as Blek le Rat, stencil turned out to be the perfect fit for the kind of creativity that requires immediacy, simplicity and quick doing, paving the way for the development of Urban Art as we know it today. The show will feature the latest pieces by Copyright, FinDAC, Otto Schade, Stf Moscato and Tankpetrol.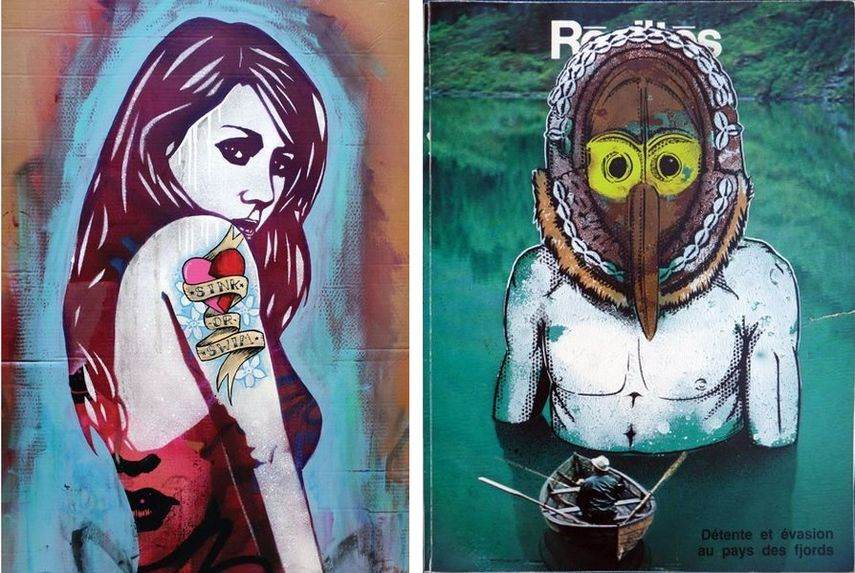 Stencil Artists - Copyright, FinDAC, and Otto Schade
A British street artist who has been spray painting for the last 10 years, Copyright studied photography when he realized he could turn his photographs into paintings by creating stencils. Making the streets his new canvas, his highly stylized work and unique style have become very popular with both national and international audience. For the Irish artist FinDAC, Urban Art is all about crossing boundaries and accepted traditional visual language. Taking a new turn on 19th-century art movement The Aesthetics, he believes that art should not be political or social, but it should only serve a purpose of bare embellishment of mundane lives. Aiming to bring beauty to the world, he depicts beautiful women with eye masks, wearing gorgeous clothes and elegant makeup. The practice of Otto Schade includes abstract, surreal and pop art. By using sophisticated stenciling techniques, he has developed his distinctive ribbon style, which he uses in part to criticize and ironically depict some of the world's current social issues.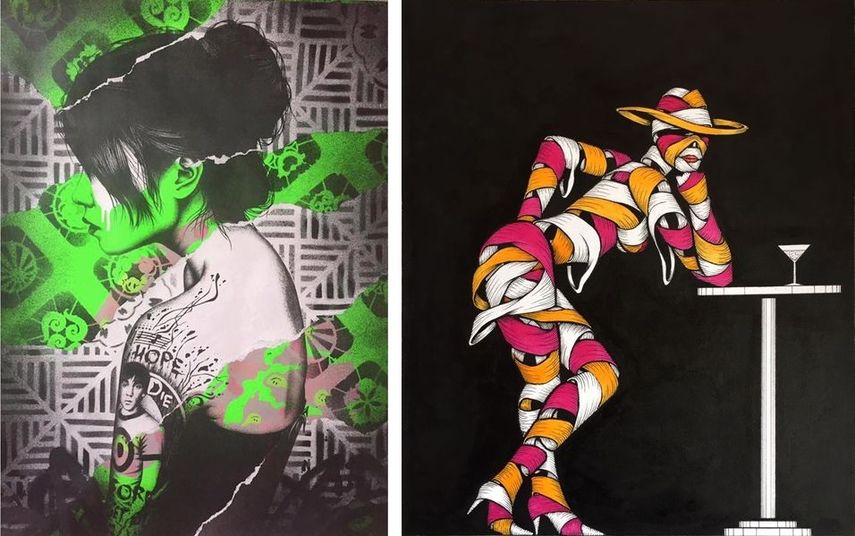 Stf Moscato and Tankpetrol
A French contemporary artist, Stf Moscato was first introduced to the technique by Rnest STO. After starting working in his own style, his work grew to be quite unique and polysemic. Roaming the streets, he collects posters, turning them into canvases for the stencil work. A Polish-born and Manchester-based artist, Tankpetrol uses stencils as his main medium, which he entangles with carefully placed background details, making neat, well-executed art pieces. His style is rather complex, trying to fade stencils and spray paint using other techniques. His works are inspired by women's portraits, mixed with geometric shapes and animals.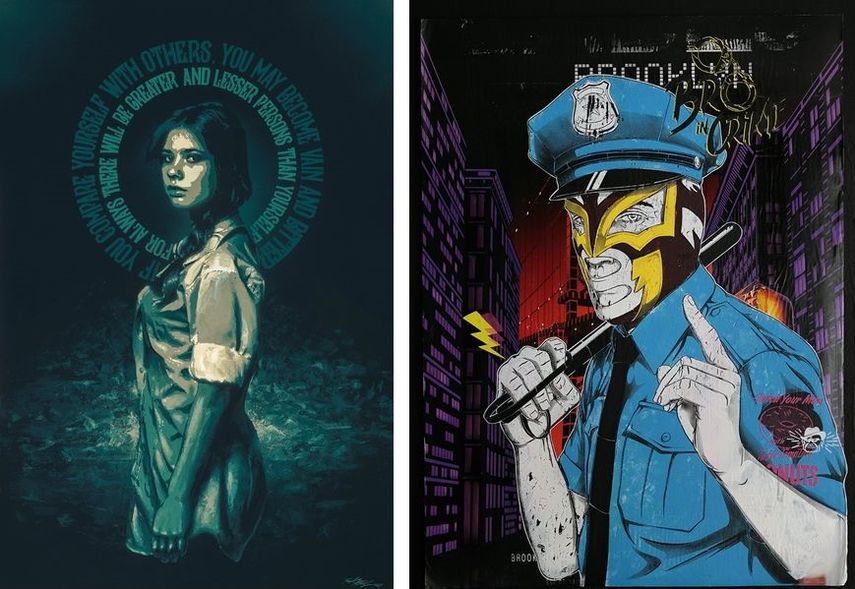 Five Stencil Artists at Pretty Portal
Often overlooked, stencil graffiti is undoubtedly an essential segment of the street art culture. As the Urban Art has changed and evolved over the years, the use of stencils is as relevant as it has always been. The exhibition Stencils Only will be on view at Pretty Portal in Dusseldorf from March 17th until April 28th, 2017. The preview of the show will be organized on Friday, March 17th, from 7 to 10 p.m.
Featured image: Tankpetrol (detail); Otto Schade - Aurdey the Drinker (detail). All images courtesy of Pretty Portal.