Stencils are definitely an inspirational technique and many urban artists refer to them as crucial parts of their practice. Nick Walker once explained it very accurately: "The appeal of stencils is that they allow me to take an image from anywhere – dissect any part of life – and recreate it on any surface". There is no doubt that thousands of artists from all over the world agree with him, and here is an interesting survey of this common street-art element. This upcoming exhibition will provide us all with the opportunity to get in touch with and enjoy a neat selection of great stencils.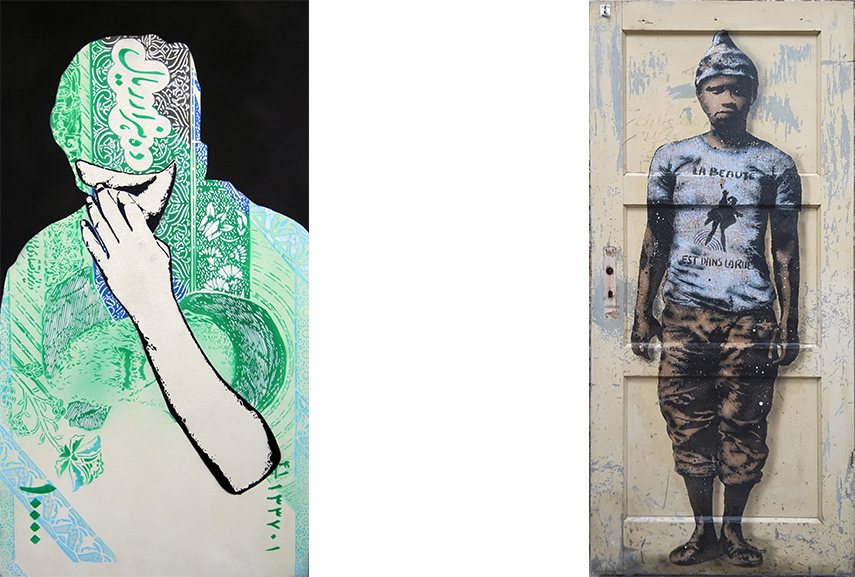 Rise of the Discipline
The state of urban art, as we know it today, is something highly influenced by the works of the old-school street art masters. We're talking about, for example, Blek le Rat, who set some standards back in the '80s and participated in the development of the movement. He is referred to as the father of stencil art, and it comes as no surprise that many younger artists respect and admire this legendary street artist. However, the artists featured in this show are all distinct individuals as well, and their style is something you will certainly remember. This year's Stencils Only will present works by ICY & SOT, L.E.T, Emess and FAKE.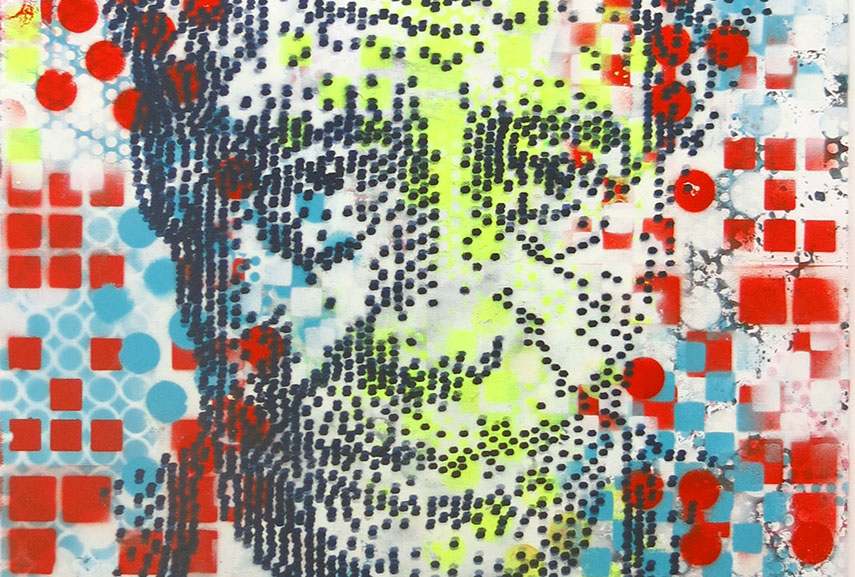 Artists Who Really Have Something to Say
Icy and Sot currently reside in New York, but they are from Iran. These two talented brothers have made paramount accomplishments in their local urban art culture, both being skaters and artists as well. Like many devoted street artists, the duo deals with social and political issues, questions that regard human rights and matter of justice. FAKE's approach, on the other hand, could be described as a bit more ironical and humorous, thought-provoking and edgy. The Dutch artist is a hooked stencil artists who tells stories with a smooth, clever approach. Emess is an interesting example of an artist who went the other way round. The young artist finished the academy first, but also decided that the gallery is not appropriate for him, and that the street is where his art truly belongs. And finally, L.E.T. is a French-born stencil artist whose name stands for Les Enfants Terribles. He has been active as an artist since 1992. L.E.T's career is marked by many group exhibitions worldwide, and he also seems to constantly move forward and often makes works for galleries, since he believes that a gallery is a place where street art can be kept in and conserved.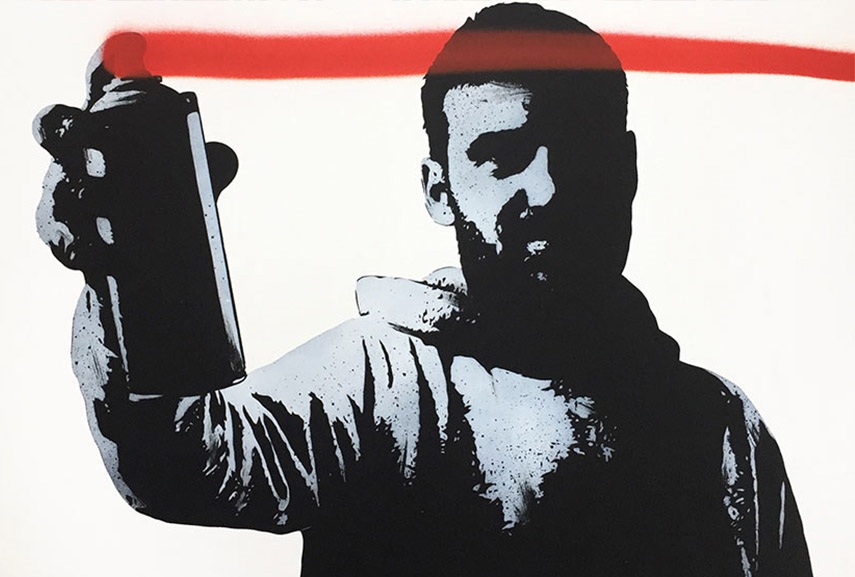 Stencils Only, and Everywhere
Stencils are not only exclusively related to street and urban art – many other artists, but even the people who are not related to art at all, use this technique for various purposes. Some of the current trends in advertising and in graphic design as well often rely on stencils and stencil art. Not to mention that stencils are used as an important element of screen printing, which explains how they also sometimes integrate with the fashion industry and other sorts of mass production. Take a look at what this well-known, but still fresh technique is capable of, at the upcoming Stencils Only exhibition at Pretty Portal, from February 26th through March 25th 2016.
Featured image: FAKE - I Hate Streetart, detail. 50 x 40 cm. All images courtesy of Pretty Portal Gallery.