Collecting and dealing art is a passion that usually spans through a lifetime. This year, two important anniversaries will be marked as Rodolphe Janssen Gallery will celebrate twenty-five years since its opening, and the gallery of Stéphane Janssen, Rodolphe's father, will celebrate its fifth decade of work. To mark these significant moments in this family's story that speaks of a shared passion for contemporary art and a long tradition of art dealerships, father and son are organizing an exhibition side by side to celebrate their two parallel paths. The show at Rodolphe Janssen Gallery will feature a selection of works on paper from the 1950s and '70s by Pierre Alechinsky, Karel Appel and Fred Bervoets who have been represented by the former gallery of Stéphane Janssen.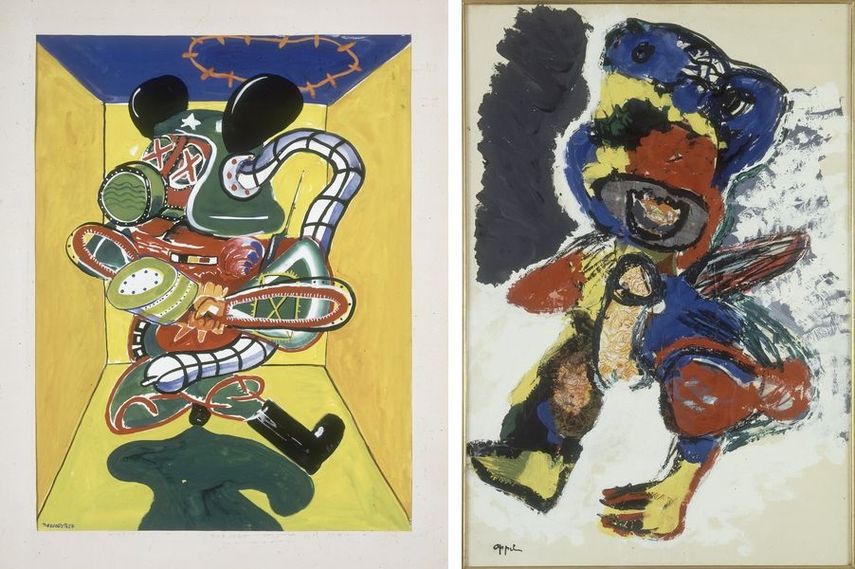 A Shared Passion of Stéphane Janssen and His Son
Born in 1936, Stéphane Janssen has spent most of his life buying artworks. The story of his gallery begins in 1966 in Brussels on the Avenue Louise. The gallery has been successfully hosting numerous exhibitions for artists such as Pierre Alechinsky, Asger Jorn, Karel Appel, Bram van Velde, Fred Bervoets, Roger-Edgar Gillet, Reinhoud D'Haese, César and Oscar Domínguez. After ten years, Stéphane has decided to settle in the United States and close his gallery forever. From then on, he dedicated himself to his vast art collection that now holds many important contemporary art pieces. Sharing the same passion for contemporary art, his son Rodolphe Janssen opened his own gallery in Brussels on rue de Livourne in 1991.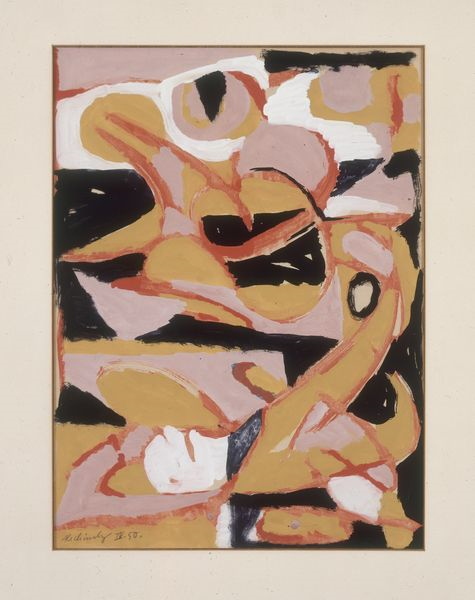 The CoBrA Movement
Artists represented in the exhibition are important figures in the CoBrA movement, a European avant-garde movement that was active between 1948 and 1951 and whose key members originated from Copenhagen, Brussels and Amsterdam. As the interest for this movement is rising again, Rodolphe wanted to emphasize an important role his father played at the time to support it and promote it. This movement is now having its moment in the United States and Europe, as it is now a subject of many surveys and exhibitions in globally renowned galleries and art institutions. Additionally, the CoBrA served a great inspiration for many contemporary artists such as Joe Bradley, Mark Grotjahn, Chris Martin, Eddie Martinez, Bjarne Melgaard or Julian Schnabel.
The Rodolphe Janssen Gallery
Gallery Rodolphe Janssen is a bastion of the Belgian gallery scene. The gallery always keeps its finger on the pulse of the art world and it is presenting emerging artists from Europe and the US, as well as a slew of hot up-and-comers and mid-career names including David Adamo, Lucas Blaloc, Walead Beshty or Wim Delvoye. The show that will mark two important anniversaries will be on view at Rodolphe Janssen Gallery from September 8th until October 8th, 2016.
Featured image: Pierre Alechinsky - Exercice de nuit, 1950 (detail). All images courtesy of Rodolphe Janssen.