For the fourth time, Thinkspace Gallery in Los Angeles is proud to present Stephanie Buer and her new art exhibition Uncommon Silence. Created in the well-known and highly regarded style of Stephanie Buer art that explores the beauty within an empty urban space, the new body of work will showcase the atmospheric life of LA as a city of great cultural and environmental contrasts. Presenting new series of highly realistic oil paintings contrasted with drawings, Buer expresses beauty in the remnants that are left behind.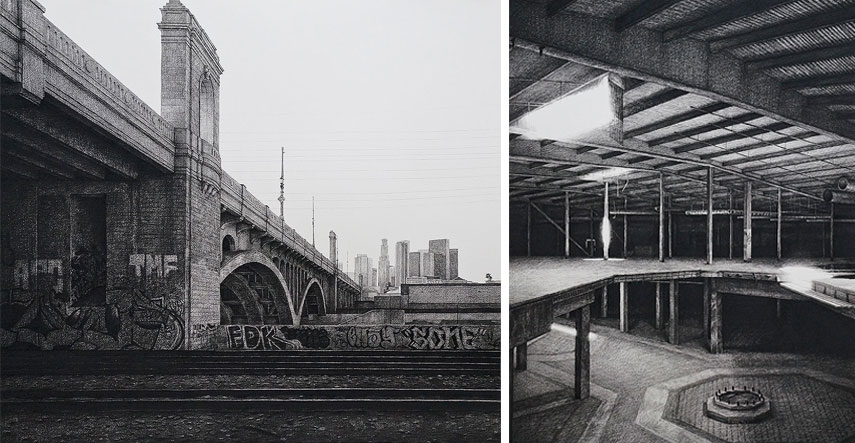 Stephanie Buer's Art – What Lies in the Emptiness?
Buer's incredibly realistic paintings and charcoal drawings capture the vacant and desolate sprawl of abandoned urban spaces. An avid urban explorer, the artist seeks the quietude and calm of inactive buildings and areas, those marginalized and in disrepair. Such an interest sprang forth in Detroit, a unique city with a huge number of abandoned industrial vestiges. These architectural spaces produced a setting for contemplative calm and escapism and these elements artist continued to explore in various other cities. The many layers of history found in the marginal areas of different towns make Buer's remarkable urban landscapes radiate.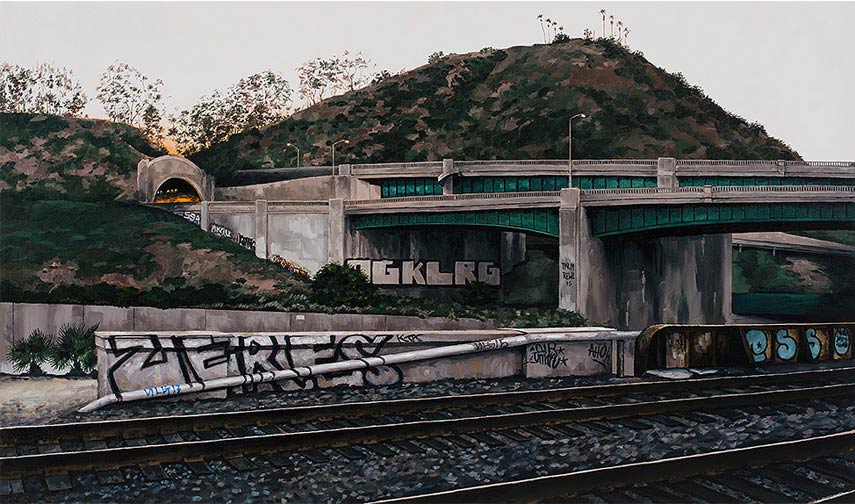 The LA's Beauty and a Hidden Critique
For the occasion of her exhibition Uncommon Silence, Buer has taken on the city of Los Angeles as her subject for the first time. The numerous paintings and drawings are a result of a week spent exploring its recesses and urban derelicts. Known for its murals, contemporary art productions, graffiti, and urban interventions, Los Angeles provided the new use and exploration of color and drama translated with the new urban landscape images. Simultaneously, searching for the poetic calm and beauty in the midst of what most would consider deterioration, the artist also opens up and reflects upon the relationship to the excessive consumerism and unsustainable consumption which has come to define our world, and reflects on the use of the traditional painting medium as a powerful tool able to capture a contemporary moment.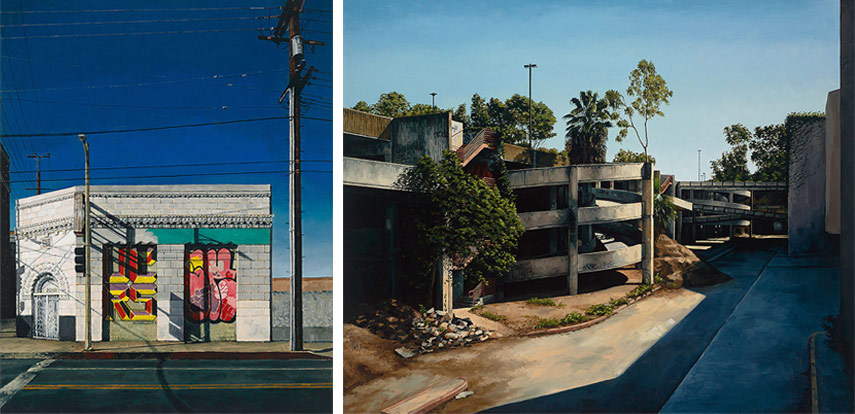 Stephanie Buer Art Exhibition at Thinkspace
This time at Thinkspace, the audience will explore the continuation of a celebrated practice which has come to be known as a reflective exploration of a lingering beauty of decay and of emptiness. Stephanie Buer's highly realistic oil paintings, capture the essence of emptiness and of beauty which is hidden in the many layers of urban architectural spaces. The exhibition Uncommon Silence, presented in the main room of Thinkspace Gallery, will last from January 7th, 2017 through to January 28th, 2017. As an homage to yet another city of the world, Buer offers to her public a moment of stillness, which offers the essence, share we dare to say, the bones of the world which surround us.
All images courtesy of Thinkspace Gallery. Featured image Stephanie Buer - Sunset on the 5th, detail