The gallery Stephanie Chefas Projects has been hosting art exhibits for nearly a decade, managing to retain an eye for cutting-edge and often challenging work that demands attention. As part of their roster, Stephanie Chefas Projects features artists whose work is truly diverse, always trying to cultivate new talent and encourage risk and evolution among established visionaries. Riding the communal vibe of nine artists in one space, the gallery will present a group exhibition, simply titled A Group Thing. The exposition will celebrate the individual style of each artist, but also their strength in numbers. Showcasing a collection of mixed media, acrylic, watercolor, and ceramics, the exhibition will feature artists John Felix Arnold III, Alexandra Becker-Black, Laura Berger, Tanmaya Bingham, Ryan Bubnis, Kellen Chasuk, Kelly Ording, Godeleine de Rosamel, and Ryan Whelan.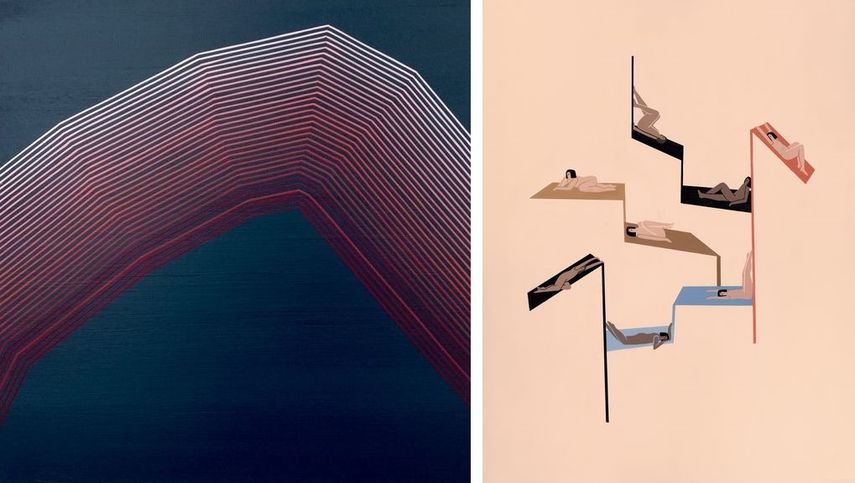 John Felix Arnold III, Alexandra Becker-Black, Laura Berger and Tanmaya Bingham
The work of the American artist John Felix Arnold III is an ever morphing, innovative, multidisciplinary deconstruction and reformation of how we perceive the visual narrative and the way we are all tied together through the energy of the universe. On the other hand, the painter Alexandra Becker-Black creates dream-like watercolors that seek to convey a quiet power and effortlessness in the same way that old masters did. Involved with drawing, painting, sculpture and installation, Tanmaya Bingham aims to introduce a different and often macabre perspective on the world that is rapidly becoming homogenized. Blurring the line between arts and crafts, Laura Berger creates quirky and imaginative paintings characterized by playful naked figures that draw upon ideas of interconnectedness and inclusion.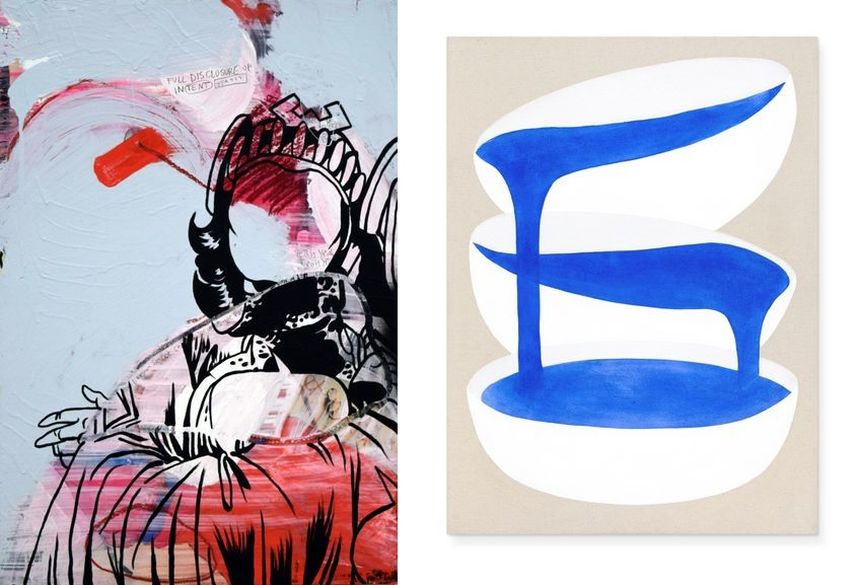 Ryan Bubnis, Kellen Chasuk, Kelly Ording, Godeleine de Rosamel, and Ryan Whelan
Exploring similar themes as Laura Berger, the artist Ryan Bubnis uses discarded paint stirrers as his canvas to create distinct illustrative figures who are reflecting unison and openness. On the other hand, the work of Kellen Chasuk presents a unique visual spin on social activities that always go down better with friends. On the other hand, Kelly Ording creates artwork that blends organic and geometric shapes with exact lines, pairing intuitive and mathematical mark-making. The illustrator and painter Godeleine de Rosamel manipulates her images from paper and translates them into fun and interesting three-dimensional pieces at her pottery studio. Lastly, Ryan Whelan creates colorful illustrative works using printmaking methods, painting, and drawing, drawing on everyday experiences as his primary source of inspiration.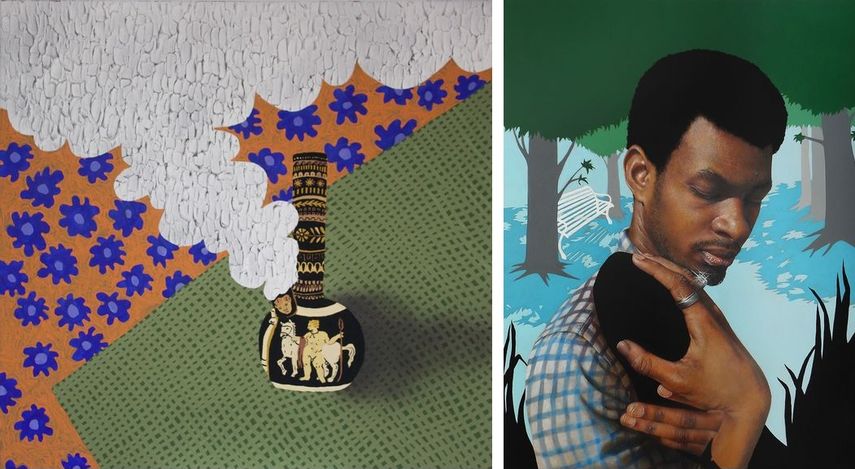 Stephanie Chefas Projects Artists in a Group Exhibition
The exhibition will feature the work of nine versatile artists, yet, an underlying theme of unification by way of singular vision abounds.The exhibition A Group Thing will be on view at Stephanie Chefas Projects in Portland from May 5th until May 27th, 2017. The opening reception will be held at the gallery on Friday, May 5th from 7 to 10 p.m.
Featured images: John Felix Arnold - Irish Time Travel (detail); Left: Alexandra Becker - Black Wonder / Right: Ryan Bubnis - Paint Stirs People; Godeleine de Rosamel - #808 + #809. All images courtesy of Stephanie Chefas Projects.