Some artists are just not left with much choice when it comes to their vocation. Surrounded by art and artists since he came into this world, David Bray is one of those "choice imposed" souls, and he shows us that limitations and choices mean nothing outside our minds. His father worked at Royal Academy of Arts in London for more than 30 years. In those days, there were no CCTV cameras and the security was minimal prior to exhibition openings. That gave young Bray an unprecedented opportunity to behold and marvel the works of supreme masters such as Picasso and Monet, and as he admits in his biography, even an odd chance to lick(!) their paintings. Stephanie Chefas Projects proudly announces that from March 4th until April 2nd a new solo exhibition by the UK rebel titled AMATEUR OCCULT CLUB will be on display.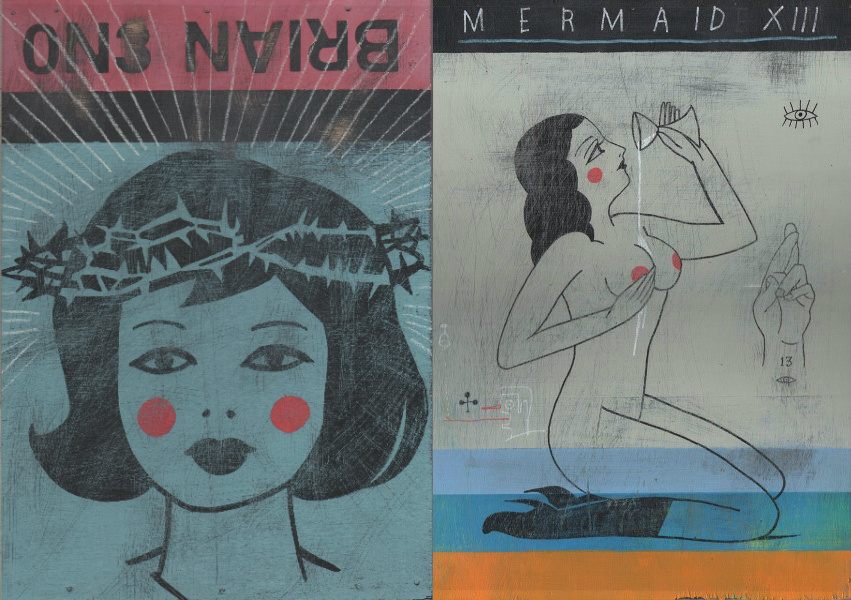 DIY Art Of David Bray
Known for his "scavenger type" approach to art, utilizing found materials like pens stolen from bookies, driftwood, paint (again stolen) from the DIY shops, and generally whatever is available at the moment, David exudes on the medium his inner world fantasies in the form of LSD-induced art, combined with the touch of naïve. The results are truly remarkable works of art presented with the lure of DIY aesthetics. Recently, Bray started making foyers into the dark depths of his persona, trying to understand or even escape this world of dissolution. Done in the large-scale 6-foot planks of wood his recent artworks truly are awe-inspiring.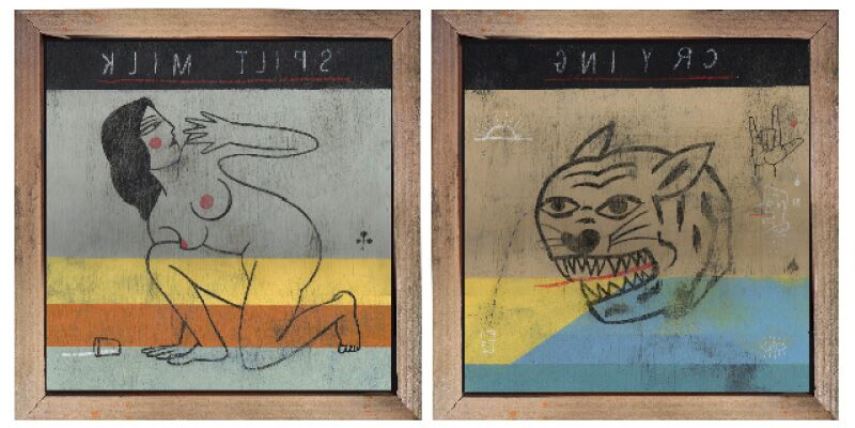 Amateur Occult Club
This time around, Stephanie Chefas Projects will be hosting Georg Lubitzer alongside the Londoner. Combined, they make a trip into the unknown, a bold investigation of the "Other". David is resolute in his statement that nothing makes sense in this world anymore, and that he, as an artist should try to make sense for the rest of us to understand. Lubitzer and Bray decided to look for answers, and in an effort to frame their search they set up AMATEUR OCCULT CLUB, it represents the sort of visual diary of their journey into the Other. Great artists have always delved deep into their own or collective psyche, and in doing so inched closer to the brink of what is known as reality, trying to cross a threshold that divides science from the esotericism. His work style takes a minimalistic approach to the gallery of fantasies and includes characters dug up from the deep recesses of acid house culture. David Bray's influences range from the wide pallet of arts and artists, such as photography of Helmut Newton, bleak cinematography of David Lynch, paintings of Gustav Klimt, 40's and 50's pinups, religion, punk music and many more. Bray's artistic philosophy can be defined as being based on punk ethos, where the artist is expected to just pick up an instrument and create something with it, anything.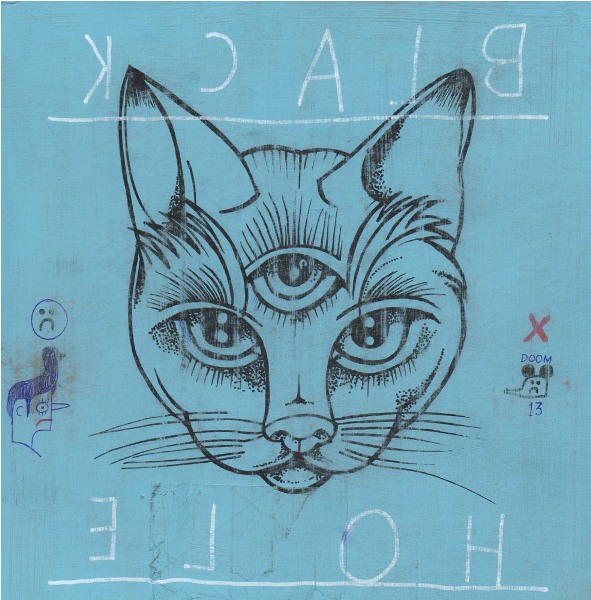 David Bray's Amateur Occult Club at Stephanie Chefas Projects, Portland
Coming back to David Bray's shameless scavenging techniques we seem to uncover what message the artist is truly trying to convey: always use what you have at disposal, no excuses, utilize the mundane and ordinary to create extraordinary and beautiful, create your own day and set your mind frame to limitless mode. The opening reception for AMATEUR OCCULT CLUB will be held at Stephanie Chefas Projects on Friday, March 4th from 6-9pm. Stephanie Chefas Projects is located in Portland, Oregon at 305 SE 3rd Avenue on the second floor of the Urban Row building. The exhibition will be on view through April 2nd, 2016 and is free and open to the public.
All Images courtesy of STEPHANIE CHEFAS PROJECTS, unless otherwise indicated.