A premier cultural experience in Canada, the Scotiabank CONTACT Photography Festival presents over 200 exhibitions and happenings throughout the month of May in the Greater Toronto Area. Dedicated to celebrating and fostering the art and profession of photography, it showcases a broad spectrum of lens-based work by artists, documentary photographers and photojournalists. Reflecting the extraordinary breadth and scope of the medium today, it embraces inclusive and accessible approaches.
As part of the festival, Stephen Bulger Gallery will showcase two exciting photography exhibitions. Titled Queering Family Photography, the first show will explore how family photographs reflect, shape, and expand queer forms of affective connection and kinship. On the other hand, the Friends and Lovers - Coming Out in Montréal in the '70s show will feature the work by international artist and curator Sunil Gupta.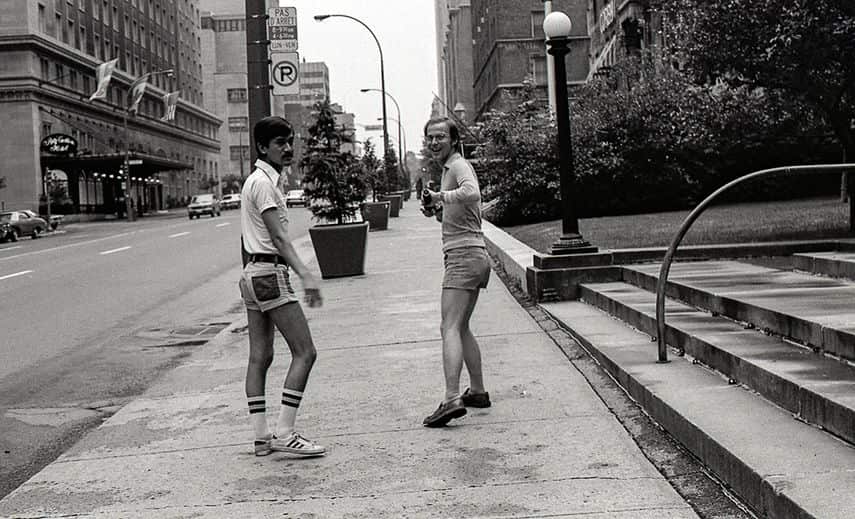 Queering Family Photography
The exhibition Queering Family Photography will explore family photography and its role in the shaping and restructuring the intimate lives of LGBTQA+ people. Curated by Elspeth Brown, it examines social, political and technological factors that structure families and how these images stretch the frame of the family concept to include queer kinships outside the heteronormative, nuclear family model.
The show will feature over 100 objects, including photographs, a video montage of oral history footage and photo albums drawn from the collection of the Canadian Lesbian and Gay Archives, the Two-Spirited photography collection at the University of Winnipeg and the queer and trans photographs and oral history videos collected by The Family Camera Network.
It will be divided into three sections – Instant Intimacies, featuring candid Polaroid prints from the 1970s-1990s, Domesticities, considering the spaces where families are formed, made, and remade, and Publics, highlighting the spaces where the intersections between these spheres are most visible and where domesticities are overtly politicized.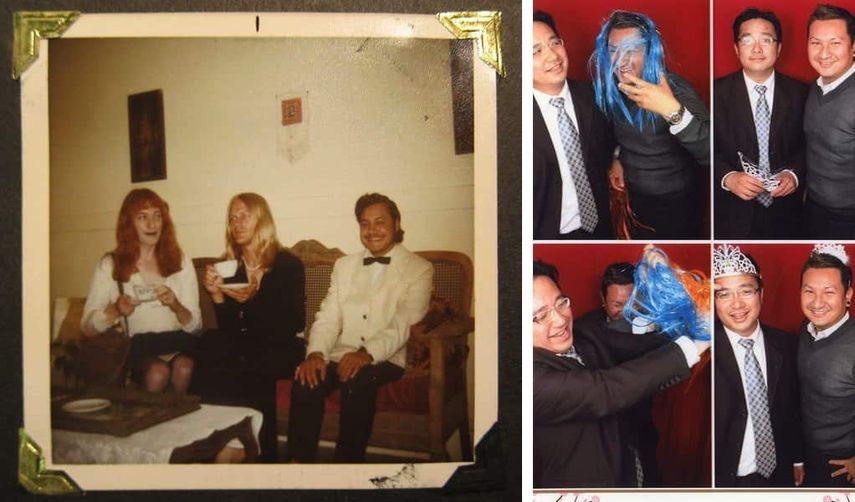 Friends and Lovers
The exhibition Friends and Lovers - Coming Out in Montréal in the '70s explores the archive of Sunil Gupta to describe his assimilation into Canada via an early embrace of Montréal's gay liberation movement and the development of an extended gay family. Gupta shows the viewers what occurred in the community that would help shape the person he is today.
Working for the newspaper Gay – Zette, he captured the aftermath of the Aquarius Sauna fire, the facades of bars, early gay liberation marches, and other significant moments, as well as the people and places around him. Traveling to New York, then to London, he expanded his gay family everywhere.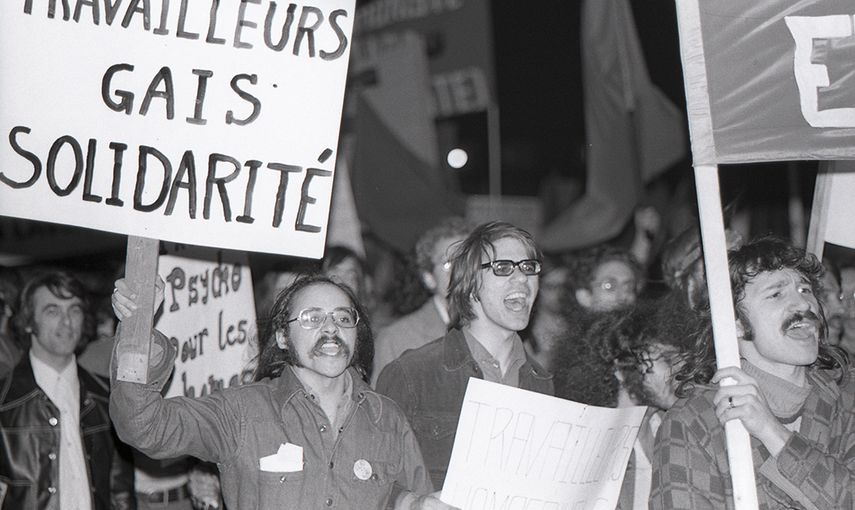 Two Photography Exhibitions at Stephen Bulger Gallery
Both of these exhibitions highlight photography as a potent resource for survival and resilience, as well as its transformative effects on the society at large.
Exhibitions Friends and Lovers – Coming Out in Montréal in the '70s by Sunil Gupta and Queering Family Photography will be on view at Stephen Bulger Gallery in Toronto from April 21st until May 26th, 2018.
Featured image: Sunil Gupta -  Jerry with Wayne, 3425 Stanley, circa 1975. All images courtesy Stephen Bulger Gallery.