Few photographers have been as influential on the evolution of the art of photography as the American photographer Stephen Shore. One of the pioneers of color photography, he continuously challenges the established conventions of the medium by turning his camera to the mundane.
I have always been interested in everyday experience... It relates to an idea I had back then of what it might be like to pay attention to the average moments in your life, rather than just the dramatic moments. Attentiveness is self-awareness – you are aware of yourself paying attention. It was a different experience and I was nourished by it. I still am.
In a time when the art world is moving online, 303 Gallery is hosting a virtual exhibition of Shore's works originating from the artist's personal social media feed. Simply titled Stephen Shore: Instagram, the exhibition brings a selection of works that preserve the square format and spontaneity of their digital source, while establishing themselves beyond the online platform as physical objects and individual moments to consider.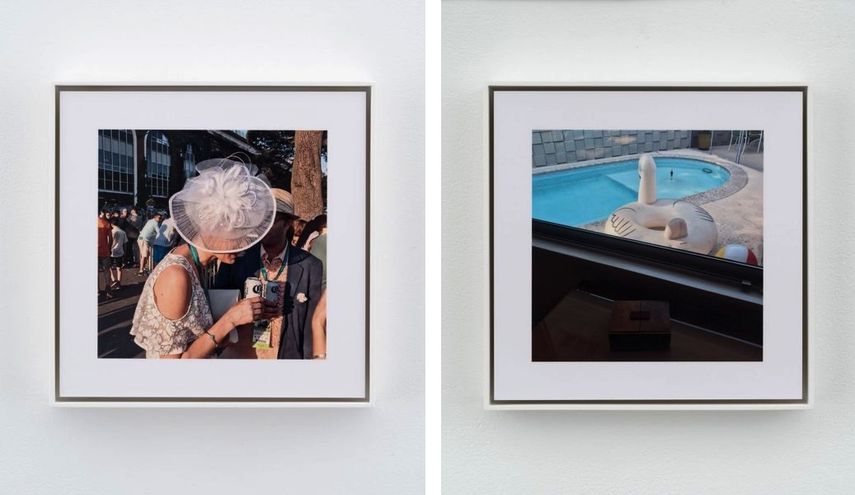 The Practice of Stephen Shore
One of the seminal 20th-century photographers, Stephen Shore rose to prominence in the 1970s by photographing everyday scenes, countering the notion that photography had to follow pictorial or dogmatically formal means in order to be perceived as art.
Understanding photography as a process of exploring the world and the medium itself, he documented everything from hotel swimming pools and televisions to parking lots, billboards, gas stations, and deserted roads, transforming these seemingly banal commonplace surroundings into true works of art.
A pioneer of color photography, he was attracted to the medium for its ability to record the range and intensity of hues seen in life, establishing a new visual vocabulary.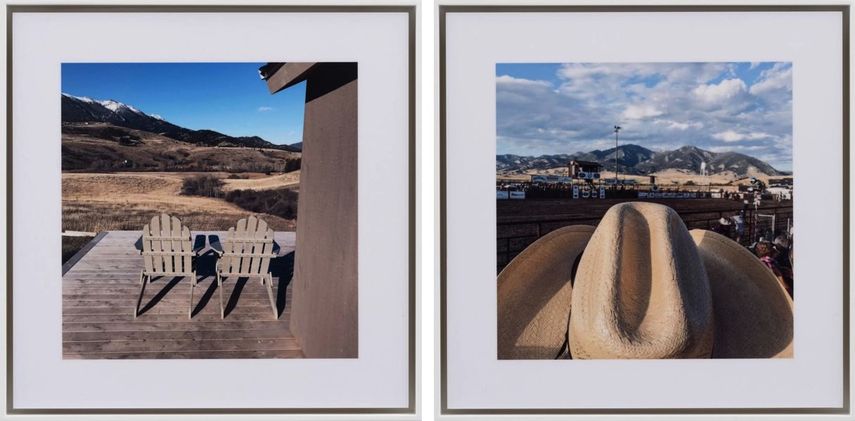 Shore on Instagram
Throughout his career, Shore has been experimenting with various means of popular photography, from Mick-a-Matic, Polaroids, 35mm point-and-shoot cameras, and now his iPhone, in tandem with large-format cameras.
Taking to Instagram in 2014, the artist continued to capture the everyday life around him, remaining true to his singular approach to visual thinking. Always adhering to the platform's default square format, Shore captures subjects such as pets, landscapes, and objects seen on the ground, all underpinned with his enduring motivation  - to explore new possibilities within the photographic image.
The artworks on view preserve the square format and spontaneity of their digital source, while being recontextualized as individual, physical prints isolated from the surrounds of a feed.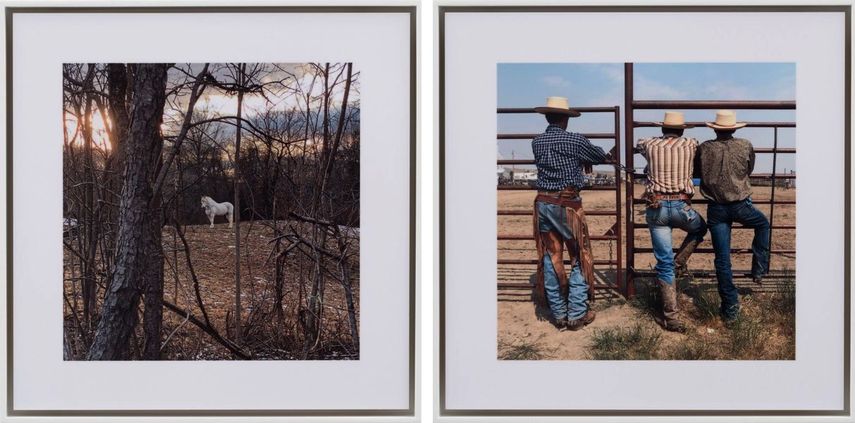 Stephen Shore Exhibition at 303 Gallery
As the rest of his analog work, Stephen Shore's Instagram images are defined by a formal rigor and harmony of light, color and form.
The exhibition Stephen Shore: Instagram will be on view in the 303 Gallery's Viewing Room until May 1, 2020.
Stephen Shore on Instagram
Featured image: Stephen Shore - London, September 28, 2017. All images courtesy 303 Gallery.