They say that the sky above Los Angeles in something special. But in the case of Sterling Ruby, it's a lot more. It's an inspiration, "I live in the foothills of the San Gabriel Mountains and my studio is in downtown Los Angeles. On these drives back and forth I often witness extremely vivid and colorful sunrises and sunsets, yielding horizon lines that transform the urban sprawl into a meditative celestial plane". For the artist, these daily commutes have become a routine. The result of the constant contemplation are wonderfully intriguing, fresh compositions that transcend any particular geographic or cultural lexicon. Sterling Ruby's compositions are now showcased in his latest exhibition at Gagosian Hong Kong.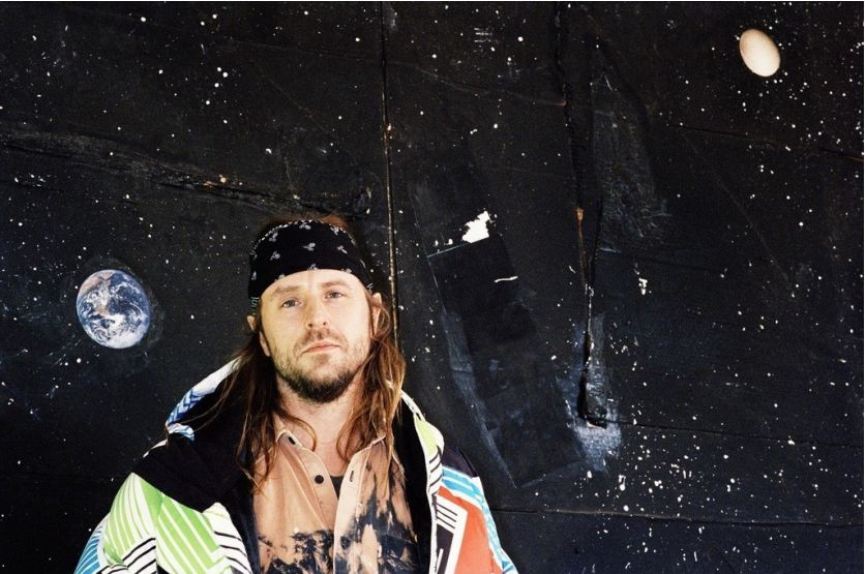 Sky As a Canvas
Even though he works in a large variety of media including ceramics, painting, collage and video, the exhibition entitled VIVIDS features new spray paintings by Ruby who uses the horizon as his subject and canvas. He uses an approximate and speedy medium befitting the gritty urban context, fixing sprays into multiple dimensions alla prima and without pausing for touch-ups or to catch drips. Undelineated forms merge with hazy backgrounds and atmospheric magenta layers, producing meditations of uncontained voltage on an ever-shifting horizon line, which asserts its radiant presence beyond the physical picture plane.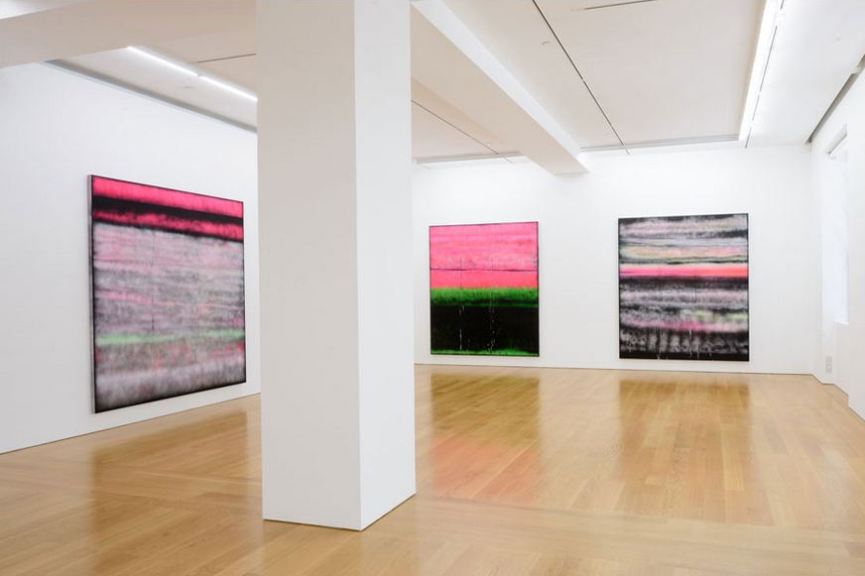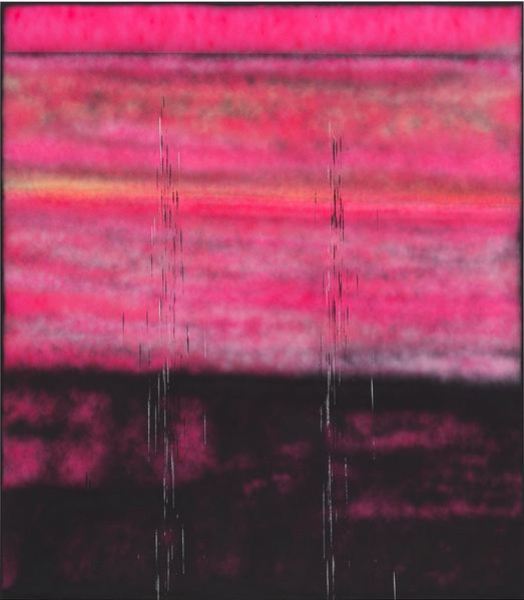 Gagosian Hong Kong
The show at Gagosian (his first one in Hong Kong and at the gallery) exemplifies Ruby's amazing ability to go beyond what graffiti traditionally is, to explore the craft, and bring it to a completely different level. "The desire to make paintings was an absolute reaction to seeing graffiti and territorial disputes writ large in the streets, almost as if a case study. I found it almost impossible to ignore my generation's continued struggle to find ways to make a meaningful painting" he says.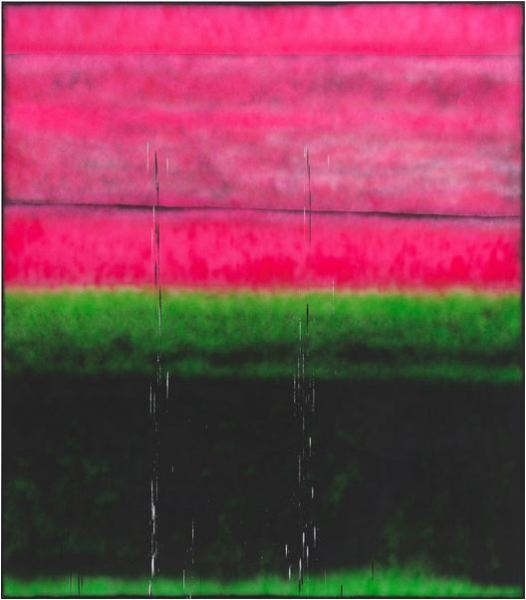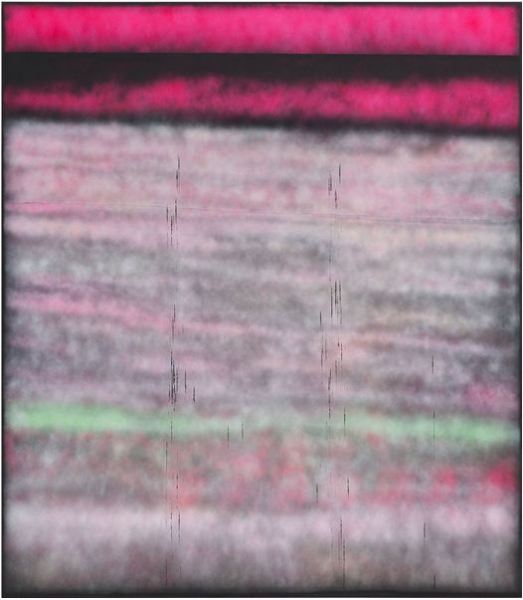 Busy Fall for Ruby
But this is not the only project for Ruby this fall. In addition to VIVIDS, Ruby is featured at Beijing's UllensCenter for Contemporary Art in "The Los Angeles Project," an exhibition focused on seven Los Angeles artists and their city - described by UCCA as "one of the most important art centers in the Western world." Ruby also debuted works in both the Gwangju Biennale and the Taipei Biennial this September presenting 35 collage works that combine painting, drawing, and print techniques, displaying his dialogue with material and responding to the Biennial's overall theme, the impact of human life on the earth and its atmosphere. This is where the Ruby's two interests and shows combine and connect – in Los Angeles, layers of smog directly affect the colors on the sky which served as an inspiration for Vivids, while the Taipei Biennial's theme, he considers man's impact on the planet. Beside his numerous artistic ventures Sterling Ruby also find the time to create a limited edition fashion line together with Dior's head designer Raf Simons.