The British art scene nurtured various prolific artists during the 1990s and one of them is Steve McQueen. For twenty years, he has been working with motion images by moving from experimental video-making to more commercial feature filmmaking while continually exploring relevant subjects such as representation, identity, and history in an equally meticulous and socially engaged manner.
The acclaimed practitioner was rightfully honored for his outstanding films with an Academy Award, BAFTA Award for Best Film, and Golden Globe Award for Best Motion Picture; as the best visual artist McQueen received The Turner Prize in 2006, and for his contribution to contemporary art he was appointed Commander of the Order of the British Empire in 2011.
Currently on display at Tate Britain is the artist's latest project called Year 3, while Tate Modern announced that an outstanding retrospective of his impressive oeuvre will open in February 2020. On that occasion, the visitors will have a unique chance to plunge into fourteen multimedia releases and underline McQueen's pioneering filmmaking approach which contributed to how we make a distinction between video and film, and vice versa.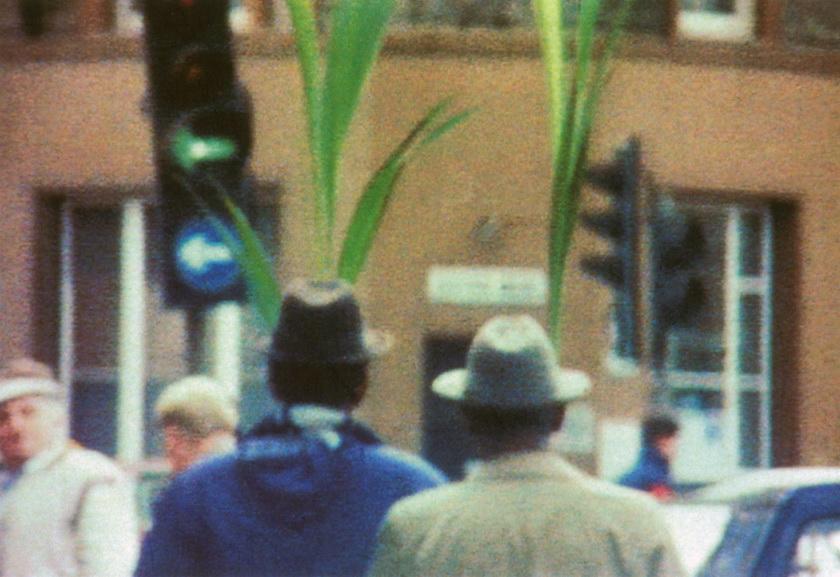 The McQueen Survey
On this occasion, Steve McQueen's earliest films such as Exodus from 1992/97 and 7th Nov. made in 2001 and shot on a Super 8 camera will be installed. While the former deals with migration and multiculturalism in his home city of London and takes the title of a record by Bob Marley as its starting point, the latter features McQueen's cousin Marcus who accidentally shot his own brother.
Two immersive video installations, Western Deep 2002 and Static 2009, both commissioned for the exhibition documenta XI, will also be installed; while Western Deep speaks about the labor conditions of gold miners in South Africa, Static features an aerial depiction of the Statue of Liberty and its meaning.
On display will also be two-channel video installation Ashes 2002–15, honoring a young fisherman McQueen met and filmed in 2002 in Grenada, who was killed by drug dealers the following year. McQueen's ongoing project about Paul Robeson (1898–1976), African-American singer, actor and civil rights activist who was blacklisted in 1950s and was under the surveillance by the FBI titled End Credits, will be shown for the first time in UK, alongside the sculpture Weight made in 2016, initially exhibited by Artangel; a golden net draped over the prison bed deals with the notion of both physical and mental confinement and protection.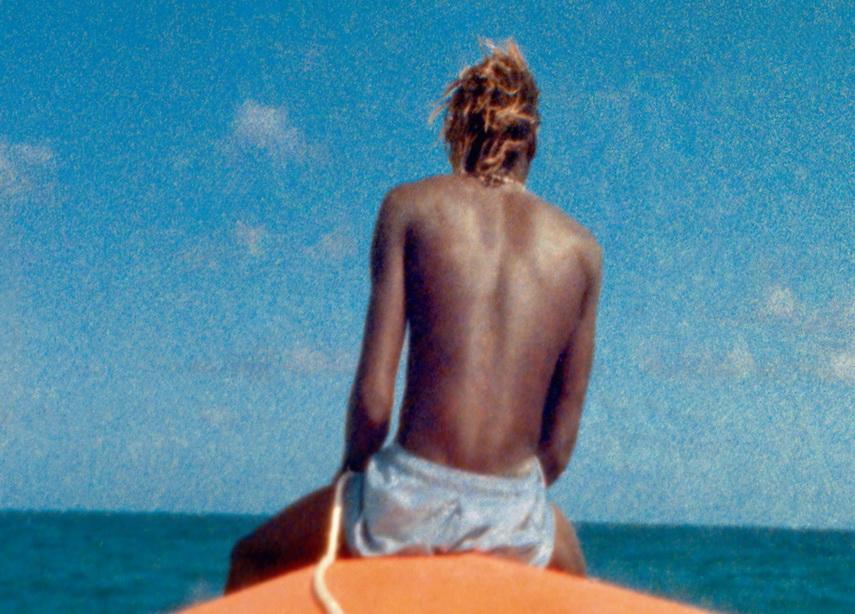 The Year 3 Project
What is the relevance of the Year 3 project and its connection to McQueen's practice? Namely, this particular initiative aims to portray an entire generation of the youngest Londoners by capturing tens of thousands of three-year-old schoolchildren from across the capital.
For this project, practically all primary schools in London with Year 3 pupils were invited to have classes prepared crafted for the photo session by registering their school at tateyear3project.org.uk. They were able to choose a date and time for a Tate photographer instructed by McQueen. The pupils were encouraged to explore the central themes of the project concerning identity, belonging, and citizenship within the curriculum with a live-streamed lesson informing the children about the project.
McQueen's project starts from the children's feeling of excitement in exploring the new environment, learning new things, meeting others, so it unravels a sort of a transformative procession of entering into the public life aside from the warmth of their family homes. The photographs capture this special moment through the traditionally staged class photograph, depicting children standing or sitting alongside their teachers.
The resulting artworks are currently on display as a vast photo installation accessible to everyone. By illustrating the diversity, togetherness, and equality, the artworks serve as tools for social meditation and personal developments that shape our lives. One of the organizers, Artangel, also organized an outdoor exhibition of class photographs which spreads across London's 33 neighborhoods.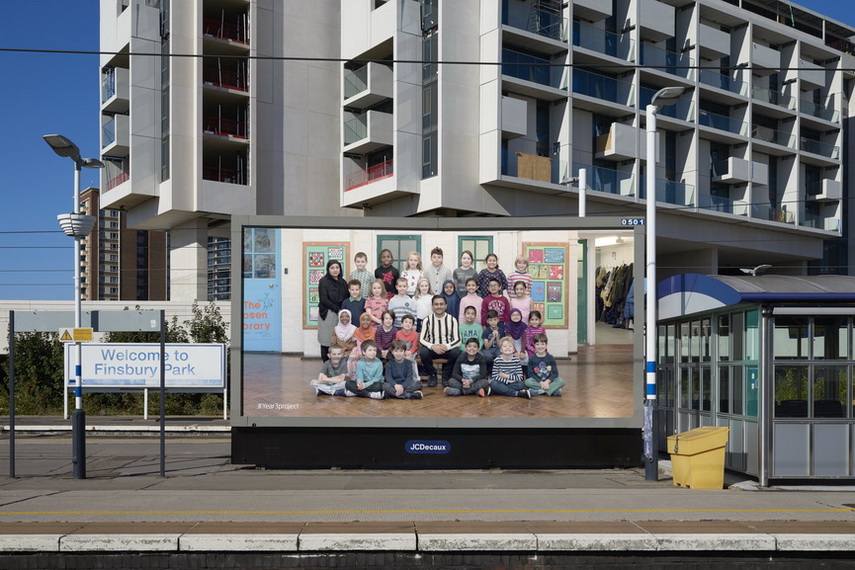 Steve McQueen at Tate Modern
It would seem that 2019/2020 is Steve McQueen's year. The artist's practice will not only be analyzed retrospectively through the lens of his earlier achievements, but also through his more recent socially and even politically charged engagement in regards to the post-Brexit situation.
This major exhibition is jointly curated by Clara Kim, The Daskalopoulos Senior Curator, and Fiontán Moran, Assistant Curator, Tate Modern and is produced in collaboration with Pirelli HangarBicocca, Milan. An extensive catalog including an interview with the artist and scholarly essays will accompany the exhibition.
The visitors can see Year 3 display at Tate Britain's Duveen Galleries until 31 January 2021, while the survey Steve McQueen will be on display at Tate Modern in London from 13 February until 6 September 2020.
Featured images: Steve McQueen - Static, 2009. Video still © Steve McQueen. Courtesy the artist, Thomas Dane Gallery and Marian Goodman Gallery; Portrait of Steve McQueen in Year 3 at Tate Britain. © Tate, Photo Jessica McDermott; Steve McQueen - Year 3. Alpha Preparatory School © Steve McQueen & Tate; Year 3. Little Ealing Primary School. © Steve McQueen & Tate. All images courtesy Tate Modern London.