Abstraction in urban art is usually transmitted through various pictorial means, but Steve More, an artist conceptually devoted to the inherent traits of urban creativity, follows a completely different method. His works are not chromatically rich, but they are very textural, alluding to the material quality of urban surroundings and the layers testifying to identity and history of streets. Rooted in the social consciousness and resistant nature of graffiti, art of Steve More has grown into a broader context of urban experience. Space awareness, tactile nature of the employed media, and the implanted metaphors of the metropolis elevate artwork of this Edinburgh based artist into a more contemplative realm. More's ongoing exhibition at White Walls Project Space in San Francisco is entitled The Topography of Time, presenting his recent explorations of the physical legacy of street-found media.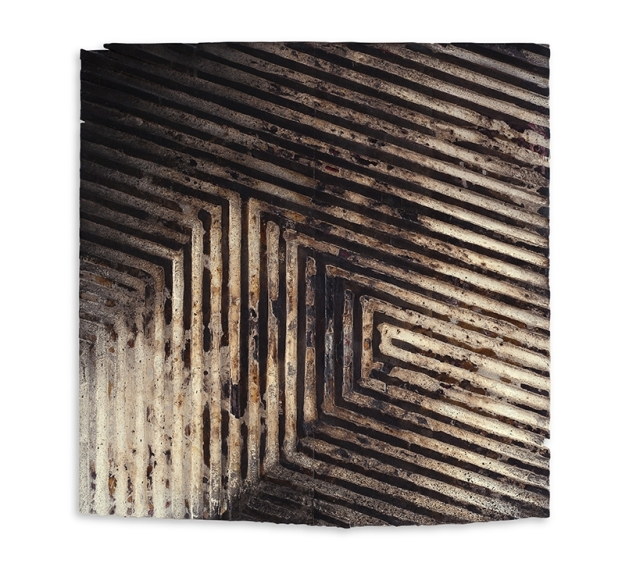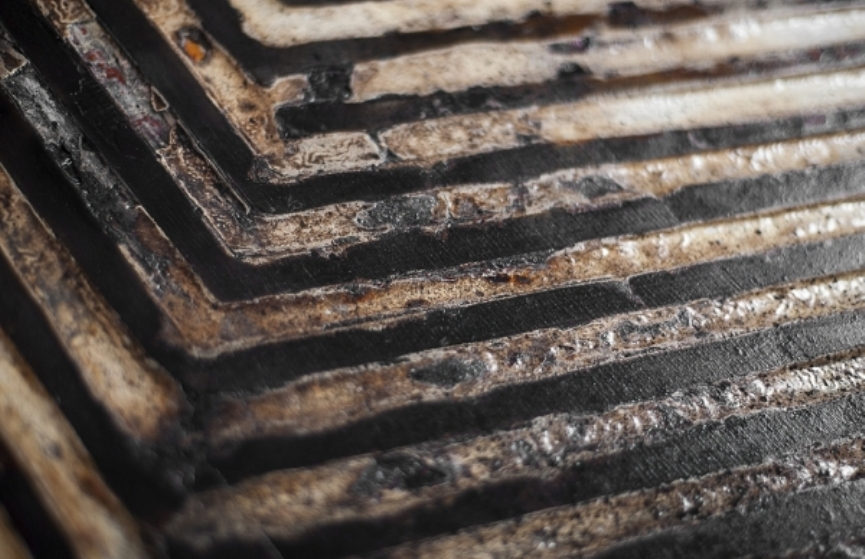 Urban Abstraction of Steve More
Steve More started out as a graffiti artist in the mid 80's, developing his street art skills over two decades. Having studied graphic design, he was engaged in numerous advertising projects over the years, but recently he has been completely focused on art. His permanent transition from the street into the studio occurred in 2005, as his artistic direction switched planes, as the artist focused on the materials instead of the visual impact. Even though he has no formal art training, his graphic design education, devotion to the free expression and studies of art theory allowed him to conjure a particular style, recognizable for its thick texture and parallel lines giving his meaning-pregnant works a schematic visual quality.
Materialism of More's Art
Materials Steve More employs range from billboard posters, to wood and concrete, recycled from the street, intentionally damaged by the passage of time. Works belonging to The Topography of Time series are made from his signature materials, combining repetition of parallel lines that differ from piece to piece, implying various identities of works, and metaphorically cityscape fragments. Some of the pieces on the exhibition follow The Syntax Series, developing the years-long artist's investigation even further. Visual language the artist uses has taken a slightly more raw turn, in favor of the media, while aesthetically it became more direct.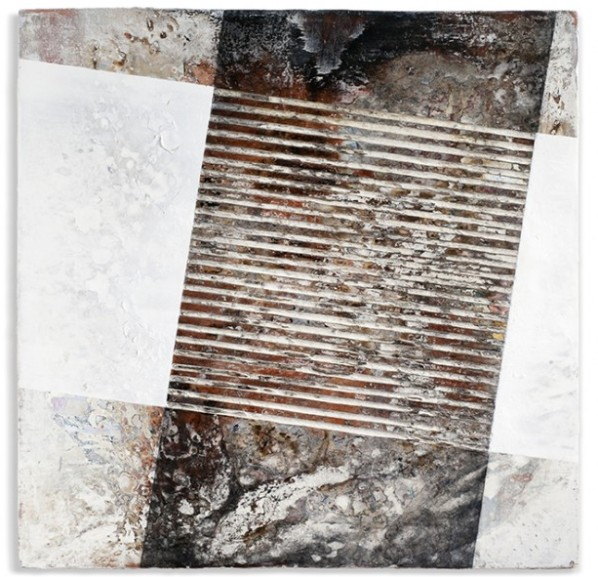 The Topography of Urban Experience
Name of the series - exhibition alludes to the artist's creative process, which is somewhat opposite of painting. More engages in a form of decollage, understanding the existing under-layers of the piece as a supporting structure, peeling back selected elements in order to create a particular relief and line formations. Layers are created by posters, which are all symbolic to a specific moment in time, whereas stacked and carved surface of a piece resembles a topographical map. Their pictorial value is in this way enhanced by a three-dimensionality of created texture, emphasizing the immediate physicality of viewing and, consequently, urban experience.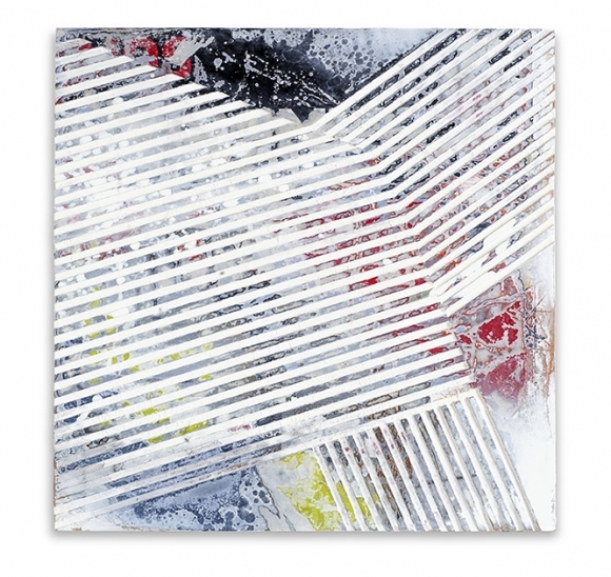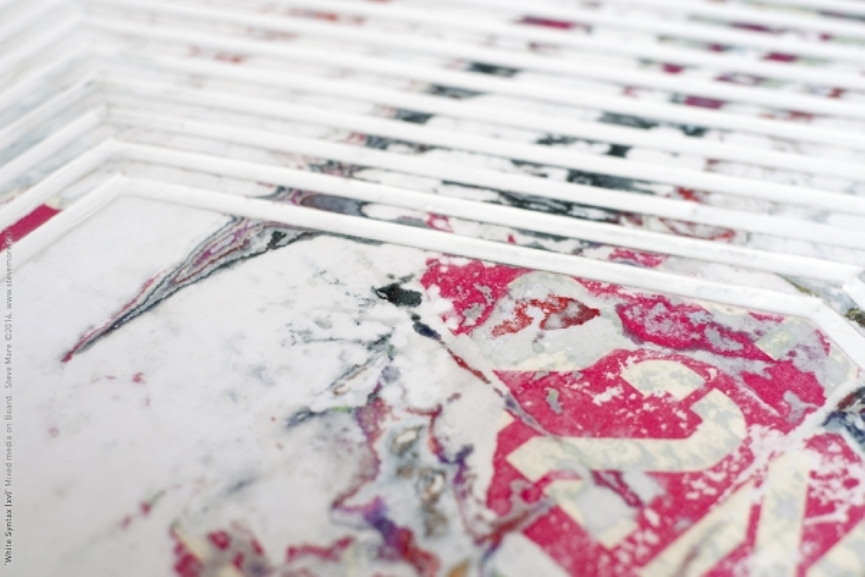 Exhibition at White Walls
Opened on October 11, The Topography of Time by Steve More is currently on view, remaining displayed at White Walls Project Space through November 1, 2014. Visitors, therefore have a little over a week left to enjoy a different take on urban art, which is completely transformed into post-painterly abstract series founded on the material concept of metropolis.
Photos courtesy of White Walls and Steve More.
Texture is a common preoccupation of visual artists, but it's often perceived and rendered differently. Read about historical importance of texture among Italian minimalists, or the texture as a meaning carrier in Mark Hagen's paintings. Lucy McLauchlan has another comprehension of texture, capturing it on a two-dimensional surface in a very particular manner.