Steve Olson's controversial piece, dubbed Buy Sexual, has been removed from an exhibit in Santa Maria in Santa Barbara County. Apparently the words "Buy Sexual", which were featured on top of 12 panels, were a bit too much for Bob Nelson, an aide to Fourth District Supervisor, who took it upon himself to physically remove the mentioned work. Naturally, this act has generated different opinions and even two opposing petitions were started, one to CENSOR Steve Olson's art from the show, and one to KEEP it right there, untouched. One thing is certain, no matter how you look at it, this incident signifies a clear act of censorship and very much leans towards the suffocation of freedom of speech and artistic expression.
Steve Olson is no Stranger to such Reactions to his Work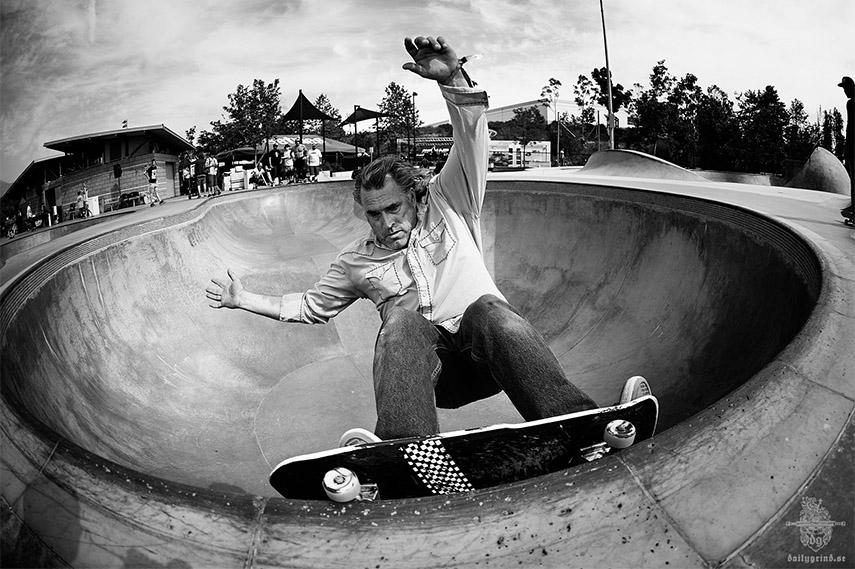 Play On Words and Social Commentary Proved to be Too Much for the Officials
The Californian artist, sculptor and skateboarder, Steve Olson is often credited with introducing skateboard to punk in the late 70's. He is considered as one of the pioneers of skateboard culture, and has developed quite a distinguished artistic career along the way, and if you're a fan of skates and art, check out these amazing street art skate decks. Olson's art is usually centers around social commentary and his works have been collected and displayed internationally, including the Venice Biennale. Somewhat used to receiving outrageous and controversial reactions to his work, Olson stated that he kinda expected something like this to happen. As he said, he preferred the art to provoke thought about the world we live in, and the controversial piece is pretty much self-explanatory as a comment on how sex sells. At the same time it works as a play on words, which the artist thinks went right over the heads of people in charge who took it down. Reportedly, Bob Nelson said that the piece was not appropriate and too offensive, he removed it and placed it in a broom closet.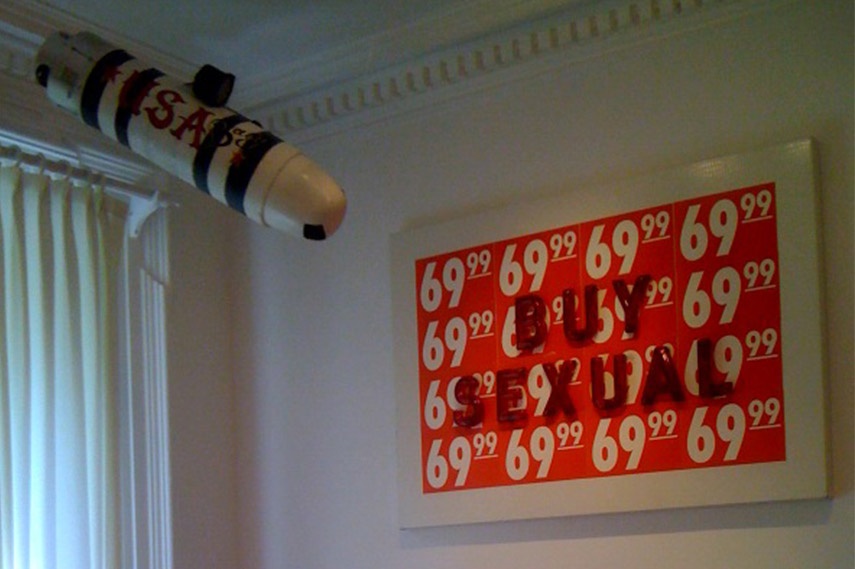 Censorship as a Poison Gas
The American Civil Liberties Union, ACLU, also released a statement regarding this case. They reflected upon the basic principles of democracy and freedom of speech and expression, by saying that it is each individual's right to decide what art or entertainment e or she desires or doesn't desire to receive or create. They compared censorship to a poison gas, stating that it is a powerful weapon that can harm you whenever the wind shifts. Another important point ACLU made was that once you allow the government to censor someone else, there is nothing stopping it from censoring you or what you like the next time around.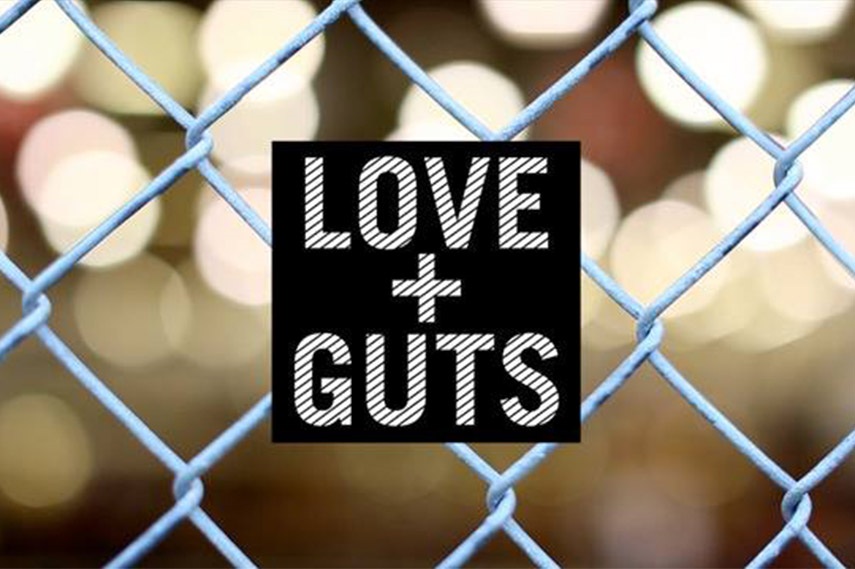 Steve Olson's 'Buy Sexual' Wins!
On September 17th, voting was held regarding the fate of Olson's art piece "Buy Sexual" and whether it was going to remain as part of the Love + Guts show in the Betteravia Galleries in Santa Maria, California. A formal request and a petition were made by the office of Peter Adam with a goal to permanently remove the art piece from the exhibition. At the same time, an opposing petition had been raised in order to keep the work intact. Fortunately, the results were a landslide victory for Steve Olson and all the other artists and freedom fighters who signed the petition. The piece in question has been moved to a less prominent spot within the Betteravia Government Center and will remain on view throughout the duration of the show, which is until January 14, 2016. Naturally, all the fuss about "Buy Sexual" has raised much interest in the show, so perhaps all's well that ends well, and ironically, the artist's message that "sex sells" has been proven once again.
Share your voice with us on our facebook page