Throughout history, private collections were a manifestation of the power of the person responsible for their formation; aside from reflecting one's wealth or philanthropic interests, the collection shows a certain taste in art. Reasonably, the matter of taste is not to be argued, yet it can reveal the collector's curatorial domains and indicate a devoted exploration of a specific subject.
Such is the case with the collection of Steven Gelston, fully centered on the black and white photographic representation of the male body. For more than three decades, this avid art lover has been collecting photographs that explore an array of associations related to the notion of masculinity and the eroticism it evokes.
Now, the public has a unique chance to plunge into the electrifying imagery of this fascinating collection with the current exhibition at ClampArt gallery.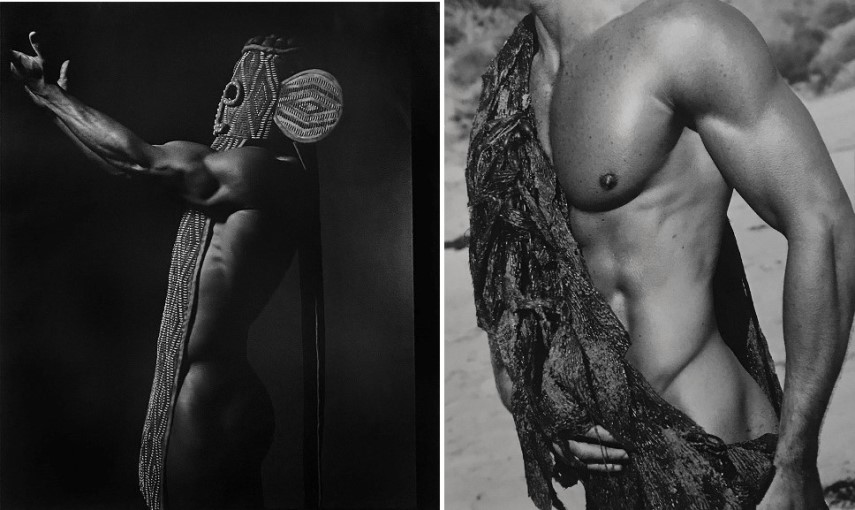 The Gelston Family
Like their son, Steven Gelston's parents were devoted collectors who had a special interest in the works by living artists of their own generation such as Barnett Newman, Red Grooms, Josef Albers, Philip Guston, Claes Oldenburg, and many others. The Gelstons were known for their refined aesthetic sense, and Steven's mother was known as an art teacher and active organizer of museum tours for the women belonging to her social circle. She was also in charge of the annual art show in her town.
Such love for art apparently reflected on Steven who purchased his first work, a Claes Oldenberg print while still an undergraduate at Case Western Reserve University in Cleveland.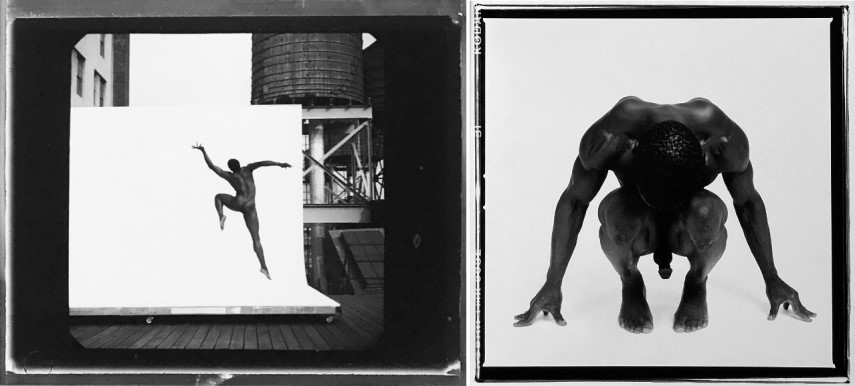 The Collector's Development
Gradually, Gelston started collecting WWI and WWII posters, and the first photographs he acquired were the prints by an emerging artist Chuck Pearson in 1985 during a trip to Key West. That unleashed his interest, and so he started exploring and buying photographs featuring primarily male subjects by both well and less known living artists.
At one point, after years of forming the collection, a friend suggested that all the photographs Gelston gathered feature models with faces turned away, cropped out or obscured. Therefore, the collector acquired the work by artistic duo Anderson & Low titled Ivan Ivankov, Gymnast, Belarus that depicts a shirtless athlete gazing at the lens with his arm covering just the lower half of his face.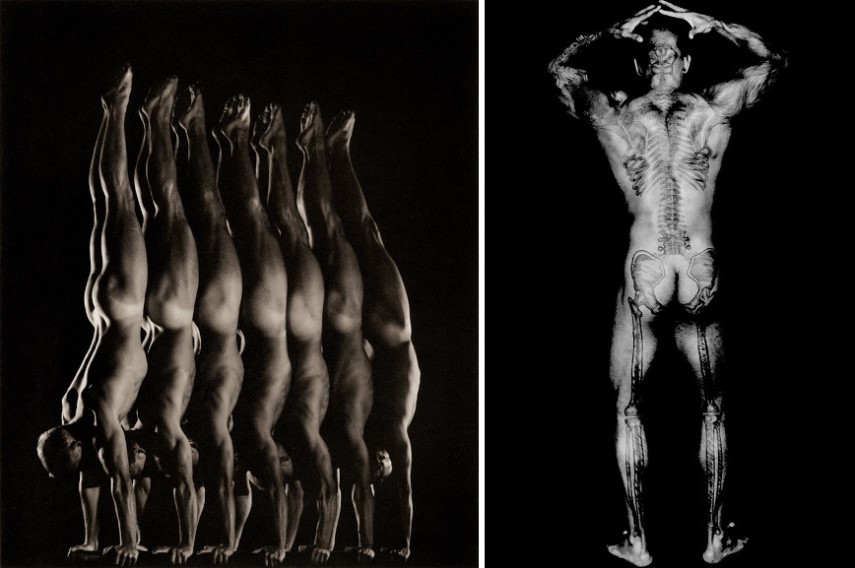 Steve Gelston at ClampArt
The current exhibition in New York aims to honor Gelston's support of the young artists as well as his understanding of the male nude as an authentic genre with the works by Jim French, Annie Leibovitz, Blake Little, Anderson & Low, Bill Costa, Wouter Deruytter, David Halliday, Karin Rosenthal, Harriet Leibowitz, Dianora Niccolini, Len Prince, Joe Ziolkowski, John Kenny, and Sebastian Perinotti.
Photographs from the Collection of Steven Gelston will be on display at ClampArt in New York until 29 February 2020.
Featured images: Blake Little - Three Elbows, 1992. Signed and numbered, verso. Toned gelatin silver print (Edition of 25), 16 x 20 inches; Frank Yamrus - Tracy – lace, 1995. Signed, dated, and numbered, verso. Gelatin silver print (Edition of 10), 20 x 16 inches, sheet, 15 x 15 inches Annie Leibovitz - Tribute to Bill T. Jones/Arnie Zane and Company [Chanterelle Menu], 2007. Stamped, verso. Gelatin silver print, 11 x 13.5 inches. All images courtesy of Clampart gallery.