Guillaume Daeppen gallery is a prominent urban art space located in one of the important European art centers, the city of Basel, Switzerland. This March, the Gallery is putting on a new show by a street art samurai STeW, featuring his witty imagery predominantly influenced by Japanese prints of Ukiyo-E school. This will be the exhibiting solo debut for STeW, where he will construct a wall installation in situ and showcase about 15 paintings from his latest body of work. The show opens on Saturday, March 1 at 6pm, and it will run for over a month, till April 12, 2014.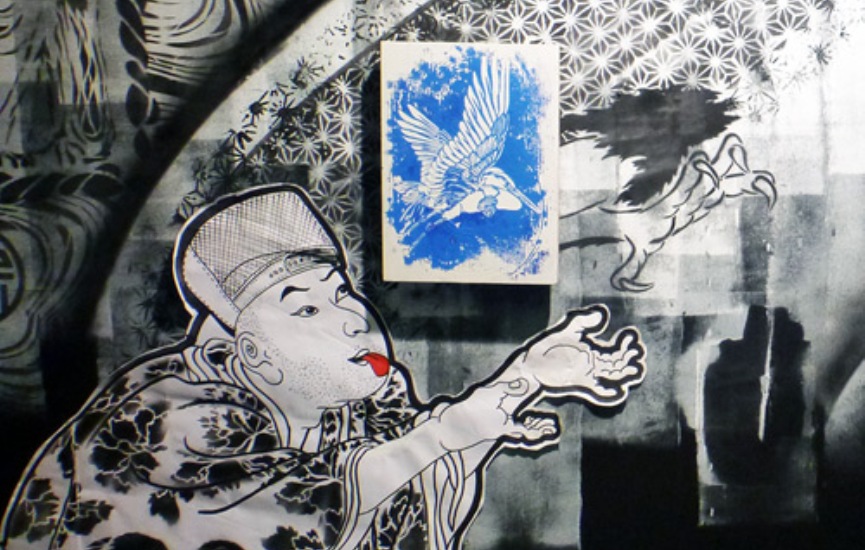 The central hero of STeW graffiti is the iconic samurai. Dressed in traditional kimono, he fights for the freedom of expression using street art weaponry, from rollers, to hats, STeW logo and other utensils of aerosol vigilantes. His samurai are all depicted emulating historic two-dimensional drawing, in black and white, with occasional bursts of color highlighting the facial expression. The warriors are not the sole reminder on the Japanese printmaking culture of Edo period, as we encounter fish, tsunami waves, cranes and other emblematic representations of the style. It appears as if STeW is depicting himself and his peers as contemporary samurai, acting on the streets, fighting for a good cause - being the freedom of expression and freedom in art. He employs an adapted version of contemporary Japonism, and exhibits a lot of imagination and spirit in doing so. Fusion of the Asian imagery with European references, as skulls and numerous modern elements, make his art unique and accessible to a wide range of like-minded urban art aficionados and practitioners.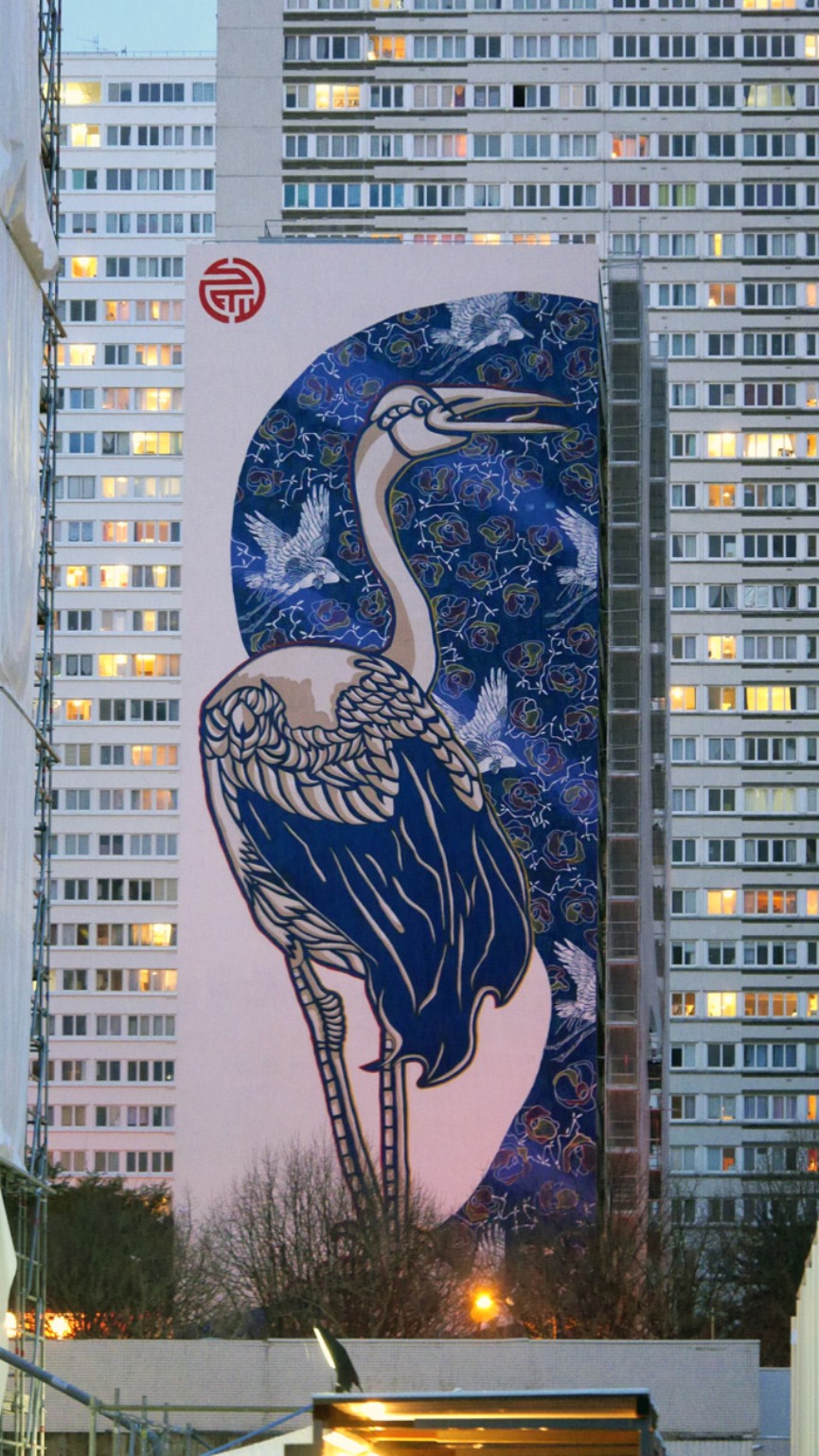 STeW
STeW was born in 1978 in France, and at the age of four he already started writing some baby-home graffiti, which was not welcomed by his parents. He would not stop though, and he continued embellishing his notebooks, school supplies, until later when he transferred his work onto walls, and afterwards on to trains. In 1996, a whole world opened when he discovered spray paint, but this was not taken kindly by the authorities. He was compelled to escape France, because a label of a dissident was attached to him, and so he went to Brussels where he studied Art and Design. Today, he still continues to depict his street samurai in the city of Vitry, France, where lives and works.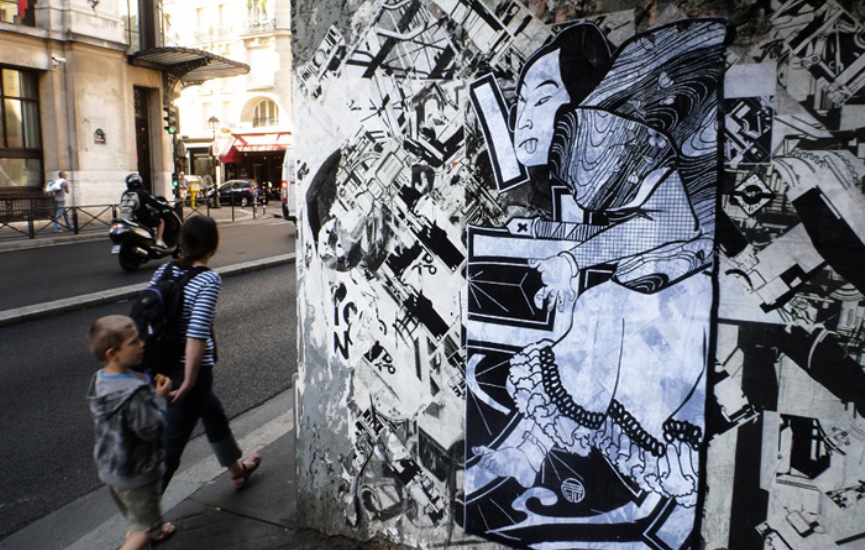 Guillaume Daeppen Gallery
Guillaume Daeppen is the founder and the curator of the prime urban art gallery in Basel. Since 2006, the space has been focused on young artists and new media. The 2009 exhibition titled BORN TO BE PUNK marked a point in the gallery direction, determining it as the urban art hub, dedicated to exploring new concepts and relations between art, fashion, illustration, design, music, photography and digital world. Having a particular view on what urban art is, Guillaume Daeppen does not limit his exhibitions to one direction, but includes street art, studio work of street artists and all the creatives who employ the subject matter related to contemporary urban culture and current political questions.