Nice-based GCA Gallery is known for its promotion of street and urban art (among others). Between graffiti, street-art and low brow, the gallery presents a combination of the most influential French and international urban artists: ARDPG, C215, Stew, KOUKA, Fenx, Katre, RETRO, Etnik, Gilbert1, Galo and Orticanoodles. First of its kind in Nice, GCA Gallery ambitiously aims to open up a new market on the French Riviera. Since the gallery is quite active, the aim it strives to will probably be achieved quite soon. The next art event the gallery organizes is the Stew exhibition – an exhibition of one of the French most prominent urban artists. The artist's latest works will be exhibited, while the show is entitled Homework.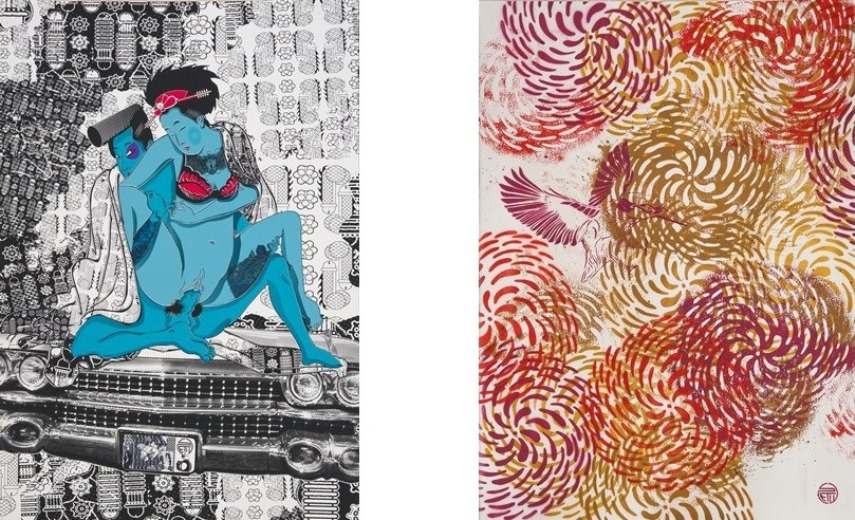 Japanese Motifs – The Art of Stew
Stew is a graffiti and street artist from Meudon, France. During his childhood, it was obvious that he has big artistic talents – he redesigned the tapestry in his childhood bedroom when he was four, was turning his school notebooks into sketchbooks, and so on. In 1996, Stew discovered spray paint and he went from notebooks to walls, from walls to vacant lots, from vacant lots to trains. But, when we speak about Stew's art today, we have to mention Japan - Japan captured the deepest reaches of the artist's dream imagery. Fish scales, waves, and other iconic symbols that remind us of ancient Japanese etchings are used as paying homage to the works by the great Japanese artists, e.g. Hiroshige, Hokusai, and Kuniyoshi. However, Stew adds his own personal touch to his warriors and contemporary elements to his compositions - skulls dance in the background; spike studded bracelets coil around the wrists of samurai masters; tattoos mark our heroes and spray cans pose as weapons.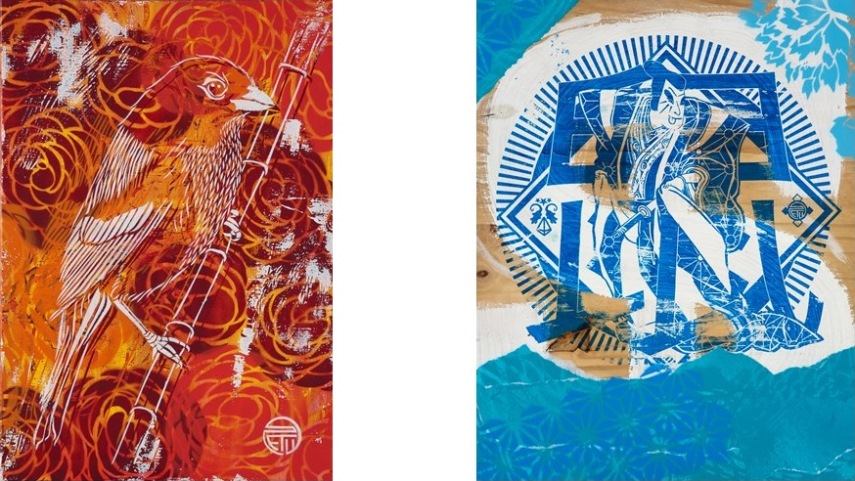 Homework
Stew is used to working on large scale murals. We've seen his work on one of the façade of the Tour Paris 13 in 2013, but also on one of the highest European mural with his Héron Bleuté of 52 meters high, Place de Vénitie in Paris in 2014. As we already mentioned, we find Japanese motifs in his stencils and creations - most ukiyo-e themes (beautiful women), shungas (erotic scenes), Yokai (fantastic creatures). Stew re-visits and re-works the poses of Utamaro's characters, the unbalanced compositions by Hiroshige or Hokusai's birds in a contemporary way by giving them a new identity full of independence and freedom. He mostly works in the region of Paris, but also painted a certain number of times abroad (Moscow, Roma, Djerba, Monaco…) as well as throughout France (Sète, Strasbourg, Marseille…).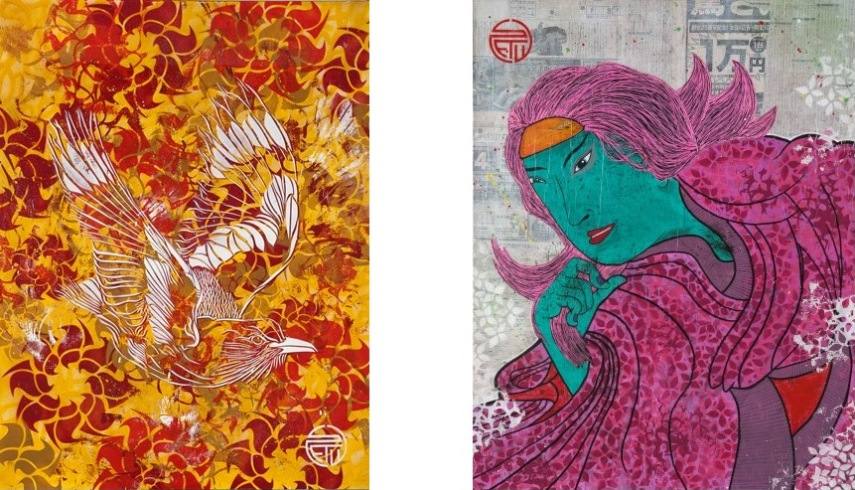 Stew Exhibition at GCA Gallery in Nice
This is not the first time Stew and GCA collaborate. His works have regularly been exhibited at GCA Gallery since its opening in 2014. In spring 2015, Stew painted a 25 meters wide fence, in Nice, in collaboration with GCA Gallery. So, all street and urban art lovers! Be sure not to miss this exhibition. The show Homework will be on view from December 11, 2015 until January 16, 2016 at GCA Gallery in Nice. The opening and the presentation of the catalogue is scheduled for December 10, at 6pm.
Featured Images: Stew - Bluew Brown Bird, detail; Stew - Yoshi, detail; Red Bird. All images courtesy of GCA Gallery.