Apart from the already mentioned technique which characterizes STF Moscato's works and the inspiration which stems from punk-rock culture, there is one element that seems to frequently reappear. Moscato obviously has a certain fascination with masks, and in a great number of his works, he depicts humans with animal heads, or with some other types of "veils". Masks will, apparently, be the main subject of his upcoming exhibition, which will be hosted by Gallery Daeppen in Basel. The title of the exhibition is Perpetual Carnival, and it already suggests what the show will be about. Reportedly, STF Moscato was inspired by an old engraving dated around 1700-1701, which shows two people hiding behind virtuous masks. These masks, apparently, speak about these people's dark sides. This interesting allegory is used to explain how the world functions, and it corresponds with the political message that Moscato wanted to deliver, wrapped in a mantle of poetic expression. The exhibition will be on view from March 19 until April 30, 2016. You can read more about it on this link.
Also, since you're probably curious about the bag that Moscato tagged in 2012, find the video below!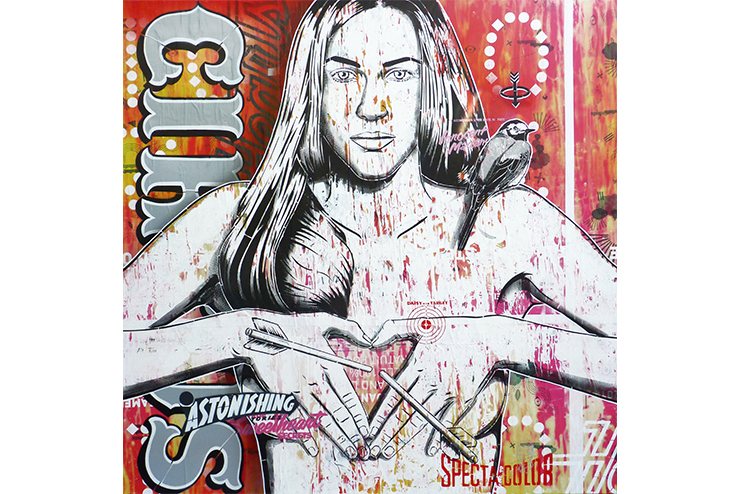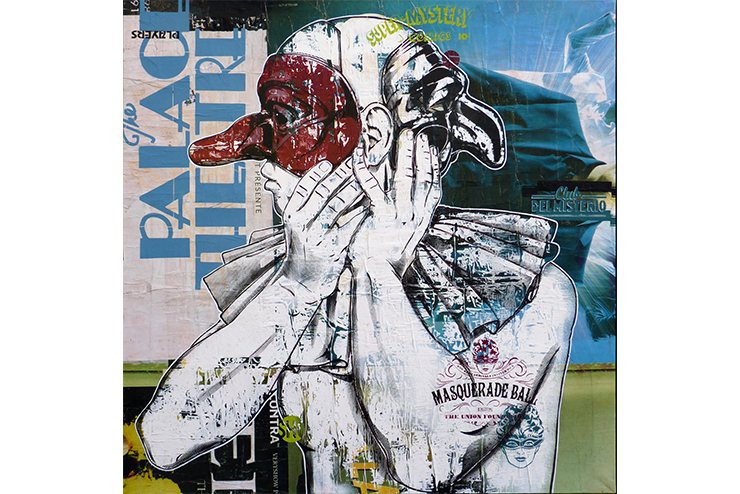 Featured images in slider: STF Moscato, Tag my Bag stills, via Dailymotion; STF Moscato - A Miracle Tour 130 x 97cm (detail); STF Moscato - Street Art piece, via STF Moscato. All images used for illustrative purposes only.