In its 14th edition between October 27th and October 30th, ART.FAIR Cologne presents a robust program for collectors and art enthusiasts alike. Stiftung Konzeptuelle Kunst, a renowned art foundation from Germany dedicated to collecting, archiving, and exhibiting, was invited to hold a special presentation of Schroth Art Collection. This important art collection includes seminal works of concrete and post-minimal art from the 1950s onwards. On October 29th, Stiftung Konzeptuelle Kunst's Founder Carl-Jürgen Schroth presented 15 artists featured in this collection, through an organized discussion with high profile participants. The conversation provided a valuable insight into this major art collection.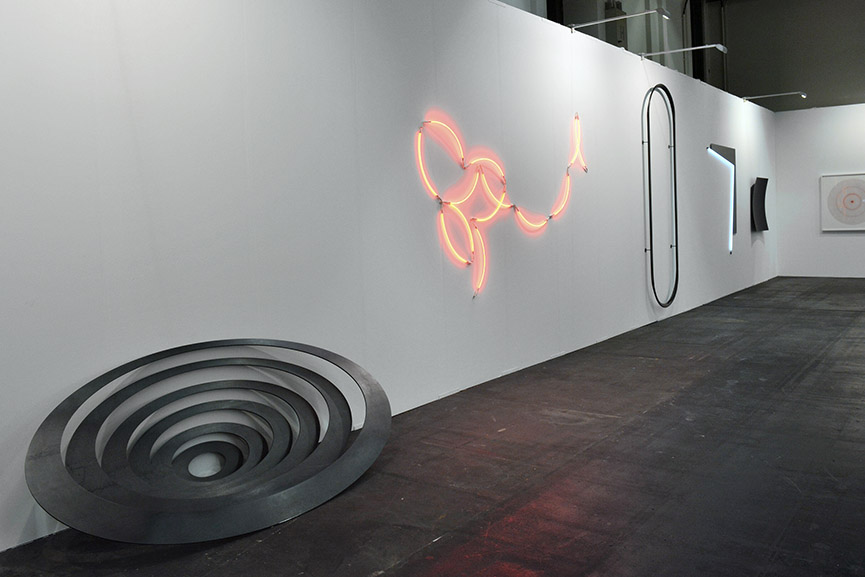 The Special Presentation
During a special exhibition of Scroth Art Collection in the exhibition halls in Cologne, Stiftung Konzeptuelle Kunst showcased work by artists Chul Hyun Ahn, Douglas Allsop, Jill Baroff, Brent Birnbaum, Hellmut Bruch, Jean d'Imbleval, Spencer Finch, Frank Gerritz, Vanessa Henn, François Morellet, Annette Sauermann and Heiner Thiel. While some of these artists are already known in Europe, many of them are being shown on the continent for the first time, such as the over 9 meter long installation LACK by the American artist Brent Birnbaum shown in an additional area. Since works of all of these artists are based on numerical and mathematical principles, the foundation also organized a special discussion Mathematics in Art with Prof. Dietmar Guderian, the author of the book by the same name, and the collector Carl-Jürgen Schroth.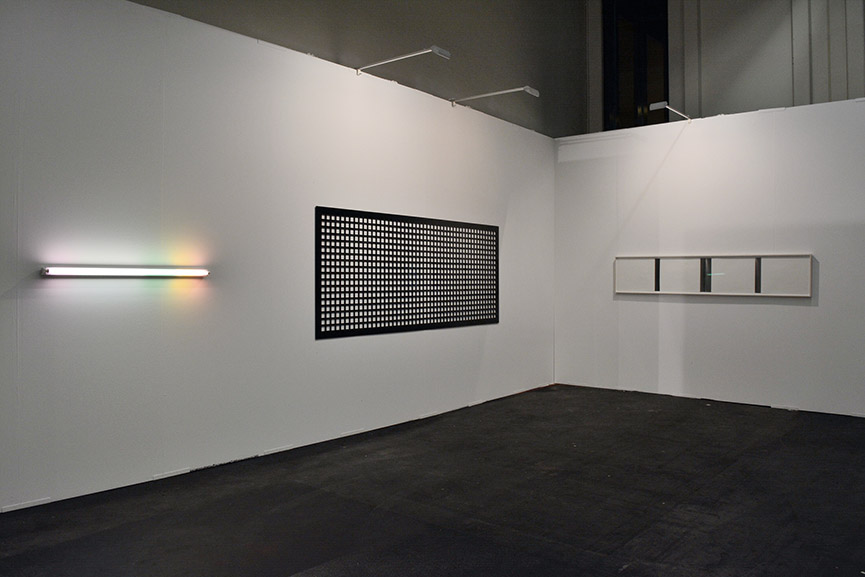 The Schroth Art Collection
The Schroth Art Collection was established by Mr. Schroth during the 1970s with the first acquisition of smaller "decorative" works. Initially focused on works dealing with topics such as geometrical analyses of nature, the turn towards the concrete art was made in the 1980s. Today, this ever-growing collection includes a wide array of works by internationally renowned artists associated with the genre. The aim of the collection is to provoke viewer's imagination and introduce them to the aesthetics of interrelated works. The RAUM SCROTH, permanent premises where this extensive collection will be shown and curated, has been reopened in September, 2016 in the Museum Wilhelm in Soest with the exhibition Light Field. The exhibition is featuring works by artists Anne Blanchet and James Howell and it will be on view until January 4th, 2017. The following exhibition, announced for mid-January will feature works from the 40-year long career of Heiner Thiel.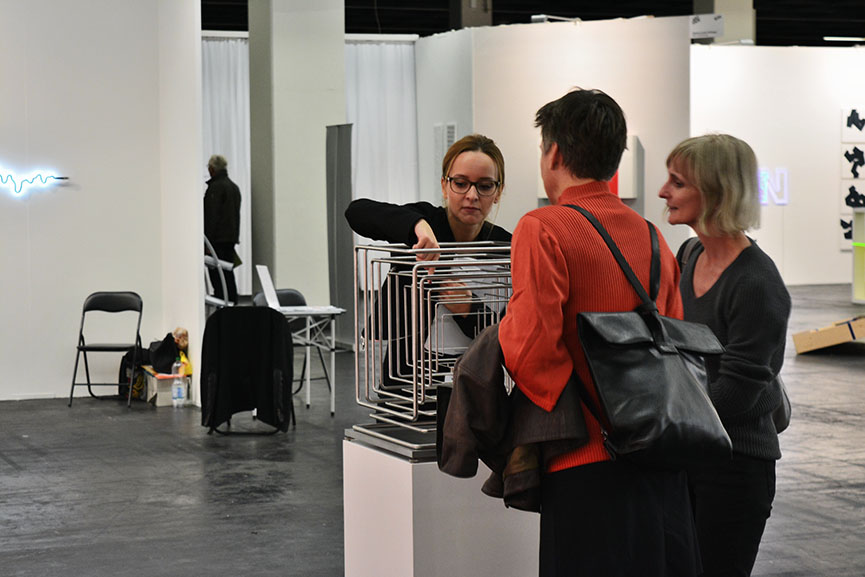 Stiftung Konzeptuelle Kunst
Stiftung Konzeptuelle Kunst was founded in 1988 on the basis of a private art collection and library. Today, the foundation houses an extensive collection of concrete art and a comprehensive archive of the art of the 20th century. The foundation contains works from the Wandel collection, Max Bense Archive, the Bernard Aubertin Archive, the Christian Wulffen Archive, as well as a comprehensive collection of Russian icons from the Goltermann Collection. The foundation has presented works of concrete art within a comprehensive cultural, scientific and social context in numerous thematic exhibitions  including Ordnung im Chaos in 1088, Linienfarbe Fläche in 1990, Die konkter Zeit in 1996 or Raumformat in 2000. In addition to major retrospectives from Soto, Morellet, Honegger, Nemours, Dadamaino and Aubertin, the foundation presented internationally renowned artists such as Molinari, Kuwayama or Yun for the first time in Germany, and promoted young artists such as Wulffen, Orlac, Meyer and Schlichter.
Our Ana Bambic Kostov had the pleasure of talking to Mr. Carl-Jürgen Schroth about his collection and his passion for this very particular style of art.
Follow our channel on SoundCloud for more interviews!
Featured image: Brent Birnbaum - That's what (s)he said, 2011 - Stiftung Konzeptuelle Kunst. All images Copyright Widewalls