Colombian urban art legend Stinkfish has been painting on the streets for over 15 years now, creating vibrant art and using the veil hiding his true identity as a mysterious note that further emphasizes the presence of his graffiti. Accustomed to the settings of the street, Stinkfish became a master of getting the most out of his pieces. He is known far and wide for his colorful portraits that are executed rather realistically but are also adorned by abstract flashes of bright colors that breathe life into the compositions. Although Stinkfish is obviously comfortable with working on the streets, he made a decision to turn his attention towards a different kind of presentation - he prepared an exhibition titled Portraits in Transit that will be held at the BSMT Gallery in London. This will be his first solo exhibition of works on paper.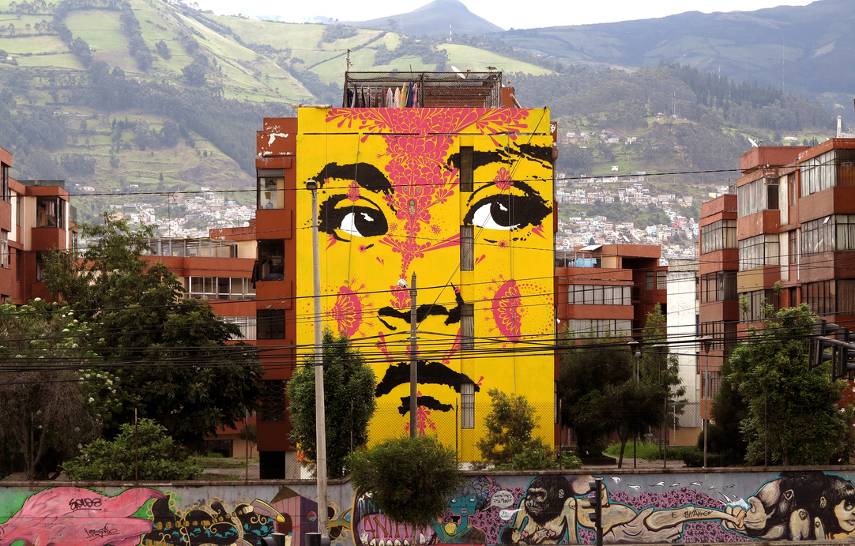 Portraits in Transit
Since Stinkfish considers himself a graffitist, his life completely revolves around creating graffiti and he enjoys its principles of independence, anonymity, freedom and illegality. Although Portraits in Transit will be an indoor show that's nothing like the streets, Stinkfish still aims to channel his principles through works on paper as well. Portraits in Transit will be a journey through this artist's portfolio that will focus on portraits, Stinkfish's main creative topic. These pieces of portraiture are depictions of common folk captured by photograph, their image translated into a signature bright color palette and re-imagined in a new context.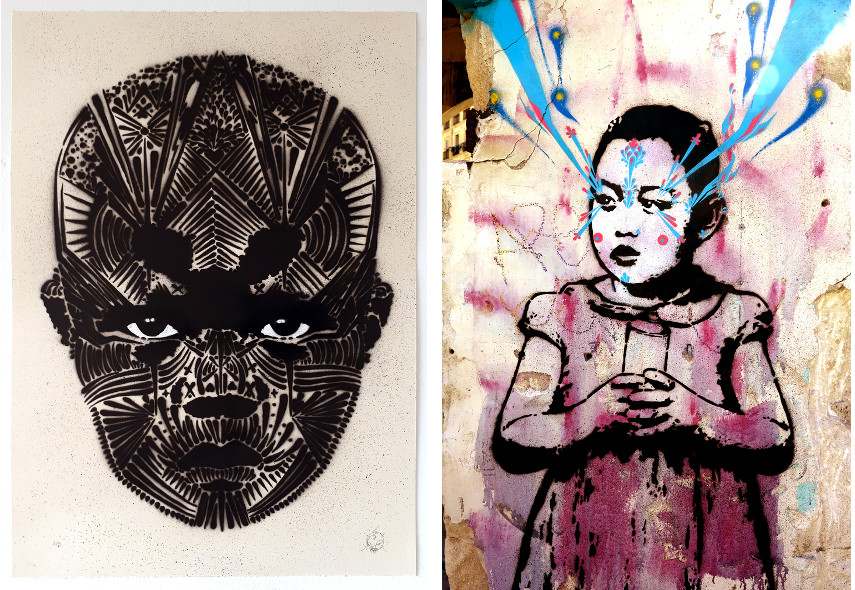 A Unique Street Art Practice
Stinkfish's entire body of work is primarily created by portraying a variety of faces. He explains that he uses pictures of random people he runs into on the streets and these photographs are then turned into stylized pieces of street art. When it comes to choosing the ideal wall and context for his work, Stinkfish prefers to seek out locations that have high public traffic and possess a strong visibility. He also insists that his graffiti need to be integrated into a common neighborhood, not somewhere where the piece would be eaten up by advertisements. Stinkfish's techniques and color schemes have been extensively developed over the years and his work is often influenced by different art forms and skills. He is a master of merging and adapting aspects of different techniques, something the show at BSMT will definetely display.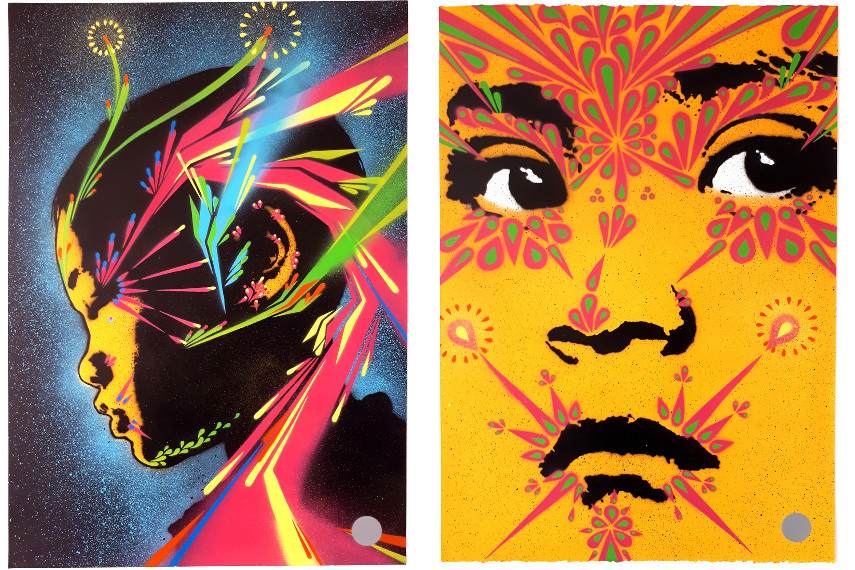 Stinkfish Art Exhibition at BSMT London
The most interesting aspect of this show will definitely be seeing how Stinkfish manages to convey his painting with conviction, yet without permission principle within a gallery space. As it was said earlier, this will be the very first time this artist holds a solo show dedicated to nothing but his works on paper. Portraits in Transit will be running from September 22nd to October 8th, 2017 at BSMT SPACE, a gallery found at 5d Stoke Newington Rd, London, UK. There will also be a private view held on September 21st, starting at 6 pm.
Featured images: Stinkfish - Cotignola, Italy, 2017; Tumaco Girl; Tumaco Girl 2. All images courtesy of BSMT London.