The evolution of the artwork of Stohead is transcendent and diverse. Giant-size canvases, expressive brushstrokes immortalized by warm tones and sharp forms, will be just a small part of an atmosphere that will drag us into Stohead's world of abstract calligraphy. A selection of this astounding work will soon be presented by Speerstra Gallery, in what will be the second personal show of one of the most eminent Berlin-based urban artist and calligrapher. BORDERS Abstract Calligraphy, as the exhibition is titled, will be a unique opportunity to feel and go through 27-year-long Stohead career like never before.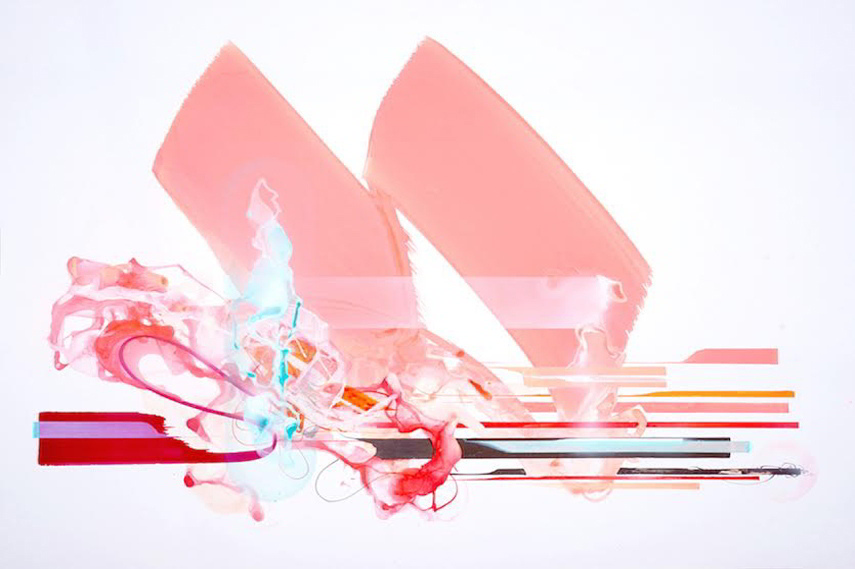 Eternally in Love with the Art of Writing
Creating under a pseudonym, Christoph Haessler has been surrounded by hip-hop and punk scene since his childhood. Deeply influenced by the art of writing, Stohead has started his artistic journey at the age of 14, when he made his first graffiti. Joining and working alongside with artist group "Getting-Up", Stohead, with his spectacular murals, was establishing the foundation stone and contributing to the early stage of the new graffiti movement. Since that moment, he has been combining a graffiti-based style with classical calligraphy, which resulted in creating a unique artistic expression that could be clearly seen in his work. Impregnated by a technique, Stohead brushstrokes are flowing across the canvas like a flock of birds, creating a parallel universe of deep and endless abstract landscapes.
VANTAGE POINT IN STUDIO w/ STOHEAD
Between Modernity and Another Dimension
The compositions of Stohead are elegant and mystical. Led by his primary obsession - letters, he explores and creates the artwork that is crucified on the edge between abstraction and another dimension. Like a scientist, Stohead precisely moderates the art process by crafting his own tools and using acrylic and the liquid that defies control - the ink. His canvases are mystical and deep, filled with expressive and pastel tones. They evoke and lead to multiple confrontations creating a marvelous collection of sharp forms covered by delicate, vague brushstrokes set on misty backgrounds. But perhaps, as in previous series of work from Decomposition (2013) or Revolution (2014), to The Death of Writing (2015), Stohead in his new works explores the boundaries of the world of calligraffiti, recalling the fruitful '60's and visions on the border with science fiction.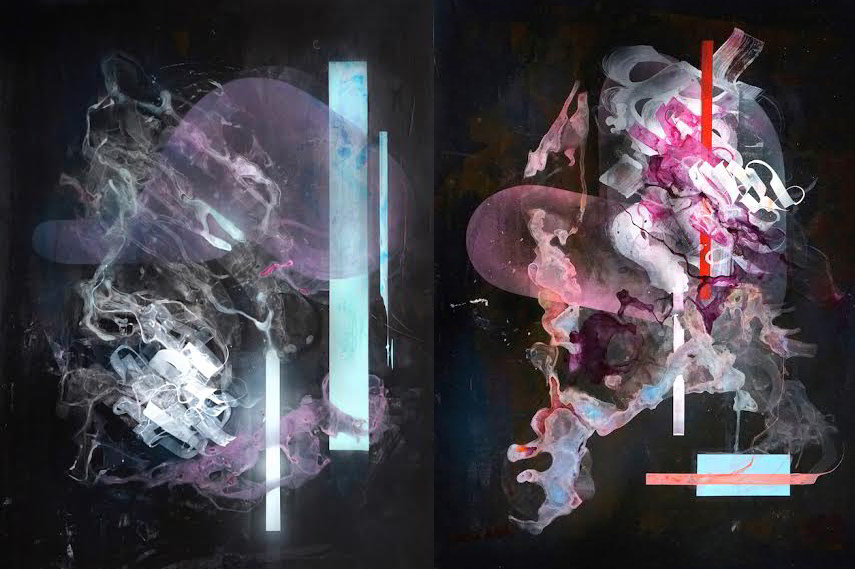 Stohead at Galerie Speerstra, Bursins, Switzerland
Bringing his 27-year-old practice to Speerstra for the second time, Stohead, explores various trends, constantly recalling the basis of the classical calligraphy. The exhibition of the latest works of  Stohead will be on view March 5th-25th, 2016, at Galerie Speerstra in Bursins, Switzerland. The opening reception is scheduled for Saturday, March 5th, 3-6pm. Come by and try to experience the boundaries between abstraction and classical calligraphy.

Featured images in slider: Stohead - Gothic Funkula, acrylic pigment ink on screen printing board, 2016. Left: Stohead - True Lies, acrylic pigment ink on screen printing board / Right: Stohead - Depth Charge, acrylic pigment ink on screen printing board.