A Berlin-based artist, Stohead has always focused his work around the art of writing, playing with all kinds of different handwritten letterings. Combining a graffiti-based style with classical calligraphy, he produces letters that are at the same time figurative and abstract.
The year of 2017 was quite an eventful year for this prolific artist. After having solo exhibitions in Berlin and Paris and participating in the collaborative art project The House, he will now showcase his work at Galerie Droste.
Titled Roots & Reality, the show will provide an insight into his stylistic stock from which something new consistently evolves, serving as a snapshot of his unique practice.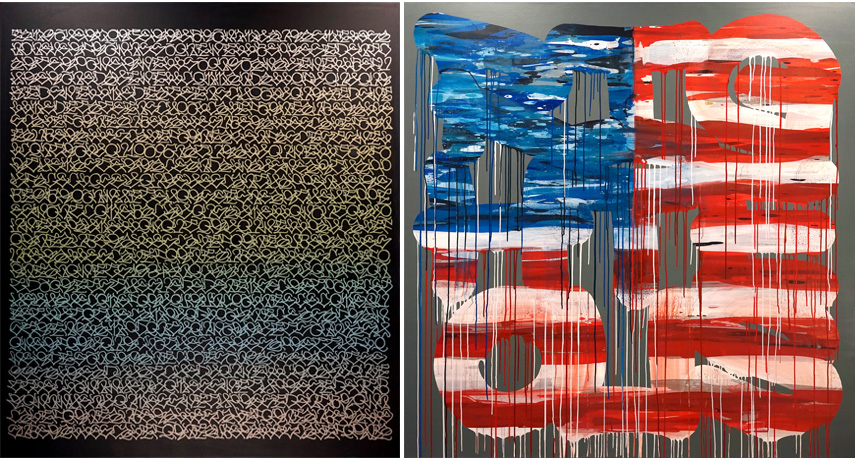 An Artist Always Evolving
Christoph Häßler aka Stohead got involved in the street art scene at a quite early age. The discovery of the tag at the age of 14 unleashed his lifelong fascination for graffiti. He has gone through several stages of development in styles; however, the writing was always an important aspect of his practice and remains its basis until today. He was the first one to coin the term Calligraffiti in this context.
Starting by taking his distinct round tip tagging style from the streets to the canvas, Stohead has since taken his writing through various stages of decomposition of the lettering.
Using several different techniques, he creates works that range from clear and strict letter patterns to the complete decomposition. From this, he has developed several distinct styles that he uses on a regular basis.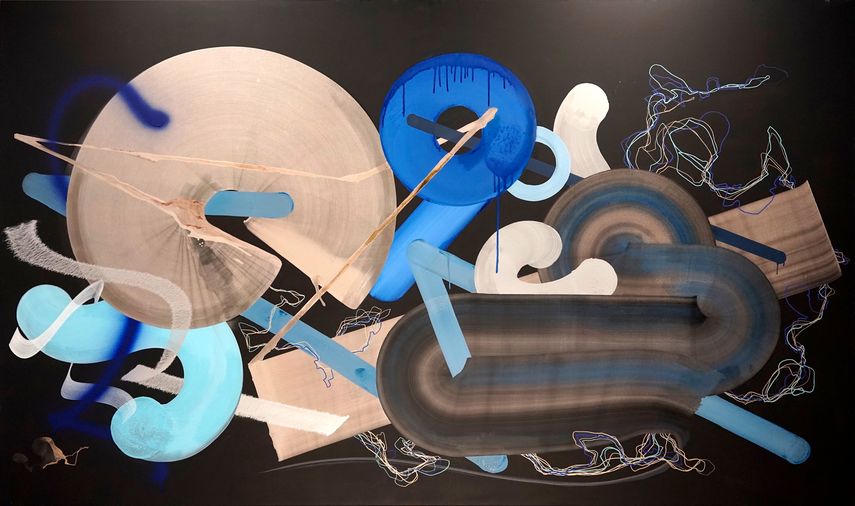 A Diverse Practice
Extracting the content of his artistically designed writings from lyrics, Stohead weaves tags in the rhythm of densely crowded letter strings into each other, often transporting socio-critical content as abstract interpretations.
Following a dynamic choreography, his works are the result of high concentration uniting precision and speed. The level of concentration and energy needed to compose his works are drawn from the strong, everyday emotions that influence us all.
The exhibition Roots & Reality will offer another look at Stohead's diversity. Instead of showcasing chronological enumeration of single development stages, the show will highlight a dynamic fusion of his styles and their progression.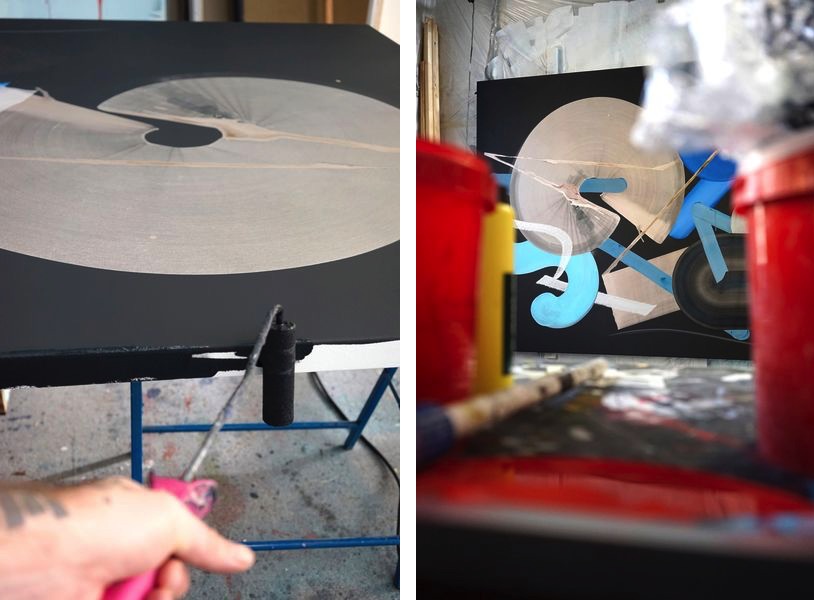 Stohead Art Exhibition at Galerie Droste
This is not the first time Stohead is visiting Wuppertal. In 2007, he took part in the group exhibition Still On and Non the Wiser at the Von der Heydt-Kunsthalle. Yet, he went through a great artistic progress in the meantime, remaining true to the basic elements of his style. The latest show will highlight this evolution.
The exhibition Roots & Reality will be on view at Galerie Droste in Wuppertal from November 18th, 2017 until January 21st, 2018.
Featured images: Stohead - Neue Ordnung (detail); Stohead - McLaren; The Making of McLaren; All images copyright by Stohead and art is just a four letter word UG&Co.KG