On December 7th 2015, the officials of Westfries Museum in Hoorn, near Amsterdam, said they may have found dozens of Dutch golden age paintings that were stolen from them nearly ten years ago in one of the biggest art heists in Europe. They are thought to be in the hands of the Ukranian Nationalists Organisation after its members approached the Dutch embassy in Kyiv with a photo of one of the paintings alongside a copy of a recent Ukranian newspaper as proof. It seems like they are now asking a €50 million ransom, in an effort to sell the works back. As the story unfolds, we can call this a particular case and, above all, a very rare one, where institutions managed to track down their stolen art - because the fact is that more than 90% of it never gets recovered. Big or small, masterpieces of the arts represent the perfect prey because they're untraceable and highly valuable, especially since the market itself started hitting some serious numbers. But how does one, say, steal a Rubens from a high-profile museum in Verona? And more importantly - what happens to that work after that?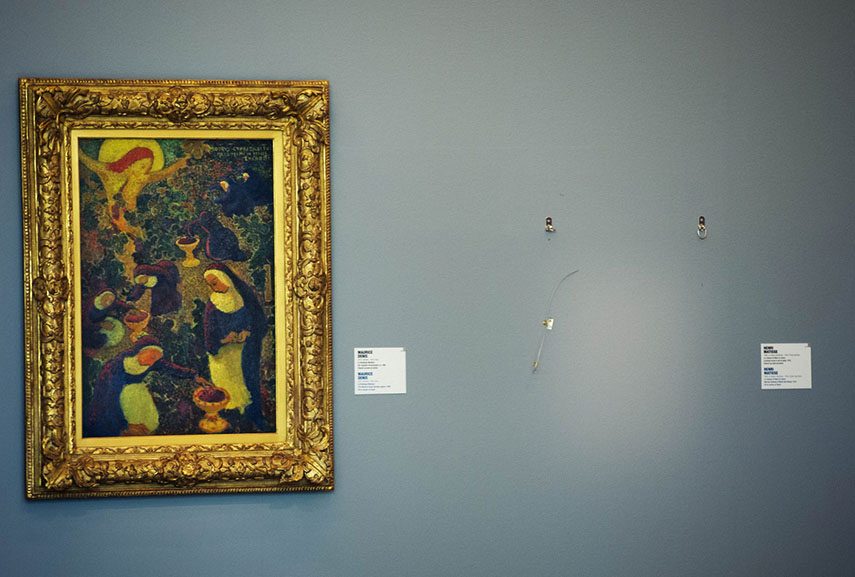 Thieves of Art
It is actually quite interesting to talk about heists because you'd be surprised at how many, to say the least, illogical facts there are, which often make this kind of thefts the hardest to resolve. Obviously, all of them start from the need of gaining a profit, and art continues to produce very lucrative objects. But what most thieves seem to think is that "all art is expensive" and most of the time it appears they have no idea what they're stealing. Take the Isabella Stewart Gardner Museum heist, one of the most frustrating in American history. Even though the burglars walked away with $500 million of artworks, they left a lot of more valuable paintings behind, at the same time roughly cutting the ones they stole out of their frames. Also, stealing operations are usually nothing like the ones we might see in a Bond movie; the Gardner burglars, for instance, dressed as policemen and didn't even bother covering their faces, and in 1961, a man stole a Goya by simply entering London's National Gallery building using a ladder left right by a window. Stolen artwork investigators say that many of these crimes are crimes of opportunity, due to poor security measures provided by museums and galleries. Aside from the "obvious" thefts, where works on display get taken down, robbers often lift works from the archives and storage facilities, and it can often be years before anyone notices it's gone. Sometimes, it is the museum staffers themselves who are also involved in the heist, and they either work alone or with an external figure with whom they will share profits - if they manage to sell the stolen art further anyway.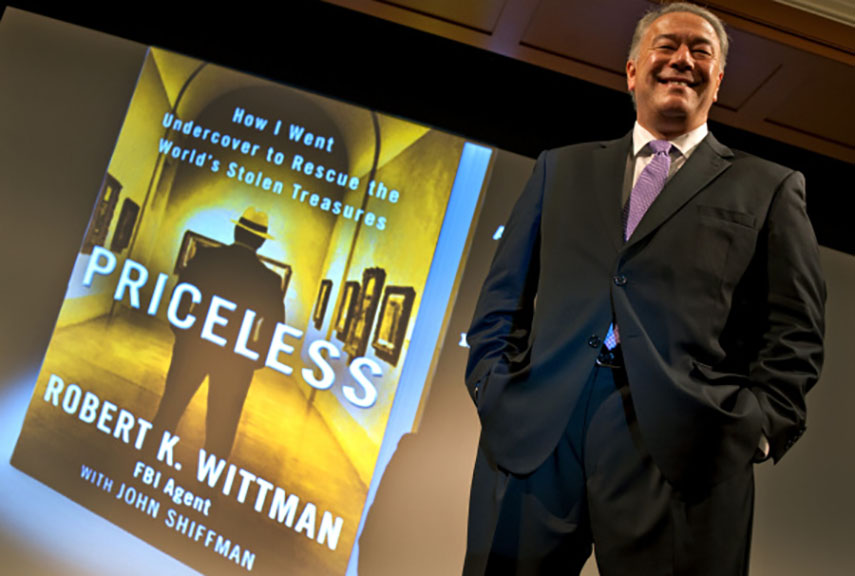 What Happens to Stolen Art and Why Can't Anyone Find it?
For most of those in possession of stolen works, and for investigators as well, not being able to get rid of the work(s) soon enough shapes into a proper problem. When it comes to big heists and very expensive pieces, thieves have a very hard time finding a buyer on the black market. Doing the (un)official math, they expect to earn 10% of the artwork's value, but the chances of finding someone willing to pay millions (because 10% is still millions) for something they won't be able to show anywhere are very slim. In fact, most of stolen art's "new owners" don't even know how to get in touch with the "underground" dealers and brokers, and by the time they figure it out, the publicity devoted to high-profile stolen artworks will kinda have driven them away anyway. As a consequence, most of it gets hidden inside any storage in the world and starts waiting till its case gets cold.
On the other hand, when stolen artworks do pass through many different sets of hands, it can reach basically any gallery, museum or a private collection again, reaching their initial price too. Think of the many versions of an artwork - who is to say which is stolen and which isn't? Almost all heists happen at private residences, for instance. Even the real owners often don't have sales receipts, shipping records or other related documentation to prove an artwork is theirs - so if a thief says they inherited it, who can prove them wrong?
Another reason stolen art is so hard to recover is that most countries have no special theft units within their police services. These cases typically get assigned to "regular" investigators who usually have no effective knowledge or expertise in this kind of crime. In Europe, the only country to have a proper and dedicated investigative unit is Italy, whose squad was formed in the late 1960s, in order to protect the country's vast cultural patrimony. Today, it counts about 300 military policemen who have been quite successful at discovering false and stolen pieces. In the US, the closest thing to such structure is the FBI's art crime team, although their staff size can't come close to the one of their Italian colleagues. Furthermore, data on artwork thefts are usually not registered in national or international databases - there is actually no complete databases anywhere in the world. Due to this fact, many non-profit companies founded their own recovery groups and databases, the most notable ones being IFAR, Art Loss Register and the Commission for Looted Art in Europe.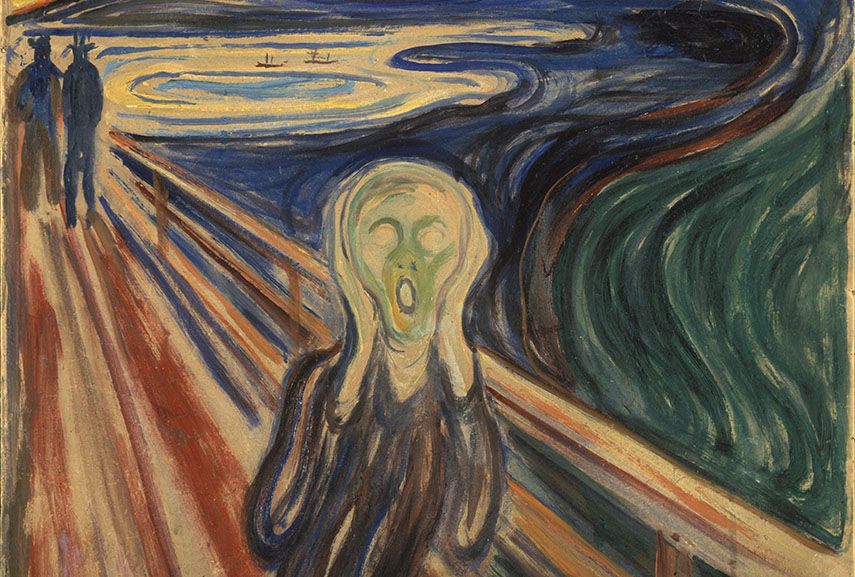 Still Out There - Famous Unresolved Heists and Artworks Still at Large
So art mostly gets stolen from private residences of the rich, and we rarely get to hear about it, let alone find out which were the artworks that disappeared into thin air. But when major museums around the world lose a Picasso, a Braque, a Modigliani, a Leger and a Matisse, among others (!), we're bound to see it on the news. In the past, there are a few heists we still remember, such as the above-mentioned Isabella Steward Gardner museum case - thirteen stolen works are still out there somewhere, and have been for the past twenty-five years. In 2012, there was the 2012 Rotterdam Kunsthal heist, where even more modern work by Gaugin, Matisse, Monet, Freud, and Picasso was stolen. The Paris Museum of Modern Art also suffered one, in 2010. Two Van Gogh paintings, valued at $30 million, disappeared from Amsterdam's Van Gogh Museum in 2002 and also worth about $30 million, the three paintings stolen from the National Museum in Sweden in 2000. The most recent major robbery happened on November 19th 2015, when fifteen artworks estimated at €15 million, including masterpieces by Rubens and Tintoretto, were stolen from Verona's Castelvecchio museum.
Even with the tightest of securities, robberies can still happen although museum directors and private collectors should not make it too easy for the thieves in any case. Make sure you check your archives and collections regularly, be careful who you leave them with if you do, and keep your artwork in a safe area (preferably protected by alarm or other kind of safekeeping) - just like you do with any other valuable in your possession.
Editors' Tip: A History of Loot and Stolen Art: From Antiquity Until the Present Day Hardcover by Ivan Lindsay
Find out more about the greatest art heists. The main themes of the book are the greatest art heists throughout history and, more importantly, the motivation of the looters. From Sargon II who ruled Syria between 721 and 705 BC, Alexander the Great, Cesare Borgia, Gonzales the Spanish conquistador who defeated the Incan Empire, Francis Drake, Napoleon Bonaparte, Joseph Stalin, Hermann Goering and Adolf Hitler, the looting continues in the 21st century and is present worldwide and almost daily reported in the media. The author Ivan Lindsey is a British art dealer, publisher, lecturer and writer writing for publications such as The Guardian, Millionaire, Country and Town House, Spears WMS, Art Book Journal, Hermitage and Gstaad Life and publishes museum catalogues. He has lectured in Cambridge, York, Washington and London.
Featured image: Empty Frames At The Isabella Stewart Gardner Museum. Photo by Janet Knott/The Boston Globe via Getty Images. All images used for illustrative purposes only.