One of the most spectacular art heists in the world took place in 2002 when burglars entered through the roof of the Van Gogh museum in Amsterdam, broke the wall with a sledgehammer and stole two artworks by the famous painter. Many thought that the day will never come but today (on September 30, 2016), the Italian police confirmed that the artworks are found and are in good condition. The paintings were discovered during an extensive police operation that targeted the Naples mafia, and despite the fact that they were taken out of their frames the police claims that there are only slightly damaged. According to the Italian newspaper La Republic the paintings were found in Castellammare di Stabia, near Pompeii in a place controlled by Camorra group a part of the Italian mafia closely connected to drug trafficking.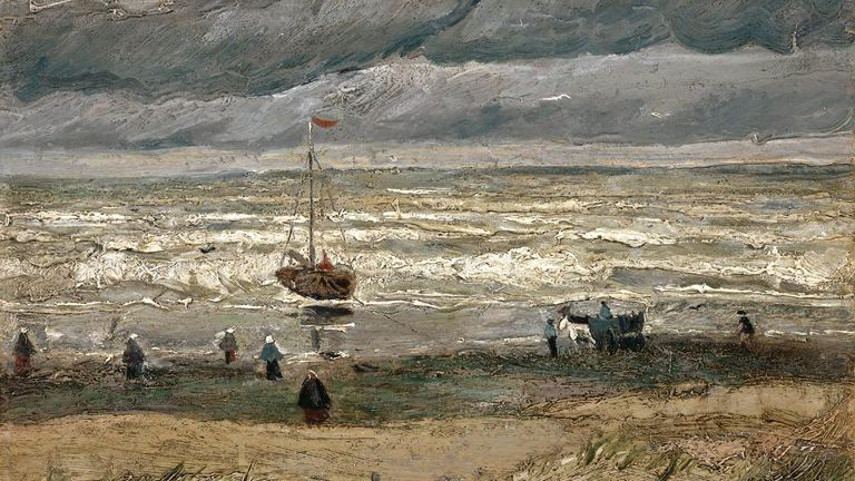 Priceless Masterpieces Found after Fourteen Years
The recovered masterpieces are valued at several million dollars each, but are also considered priceless by many particularly Seascape at Scheveninge, a painting that represents one of only two seascapes that Van Gogh painted while he was in Netherlands. The other piece Congregation Leaving the Reformed Church at Nuenen is also highly valued due to its deeply personal autobiographical quality. The painting originally made shortly after Van Gogh's father become church pastor was altered after his death in 1884 when the artist added several church goers wearing shawls used for mourning to commemorate his father's passing. The recovery of Van Gogh paintings is only the last in the line of successful police operations following the discovery of paintings stolen from Museo di Castelvecchio in Verona as well as the the discovery of two stolen artworks worth €50,000 last year in Rome.
Sources :
Anonymous, Ritrovati i due Van Gogh trafugati ad Amsterdam 14 anni fa: un tesoro da 100 milioni di dollari finito nelle mani della camorra , La Repubblica [September 30, 2016]
Featured images : Vincent van Gogh Museum ; Left : Vincent van Gogh Portrait Right Vincent van Gogh - Congregation Leaving the Reformed Church at Nuenen  via cnn