The mid-April will see two amazing exhibitions opening, at the same time and in the same gallery. StolenSpace Gallery will present the latest works by extraordinary artists – Ben Turnbull and Ramon Maiden. Ben Turnbull is a British pop artist who is best-known for his Americana inspired works. He describes his own work as "Angry Pop", and his work usually raises tough questions targeting difficult subjects, thus interpreting political and social themes of contemporary American society. Ramon Maiden also addresses societal issues in his works. They are aesthetically pleasant, yet with powerful messages. No matter what medium he uses or which figures he represents, his works are usually referencing local society of his childhood. Thanks to StolenSpace Gallery, the London public will have an opportunity to view the amazing works by these two extraordinary artists.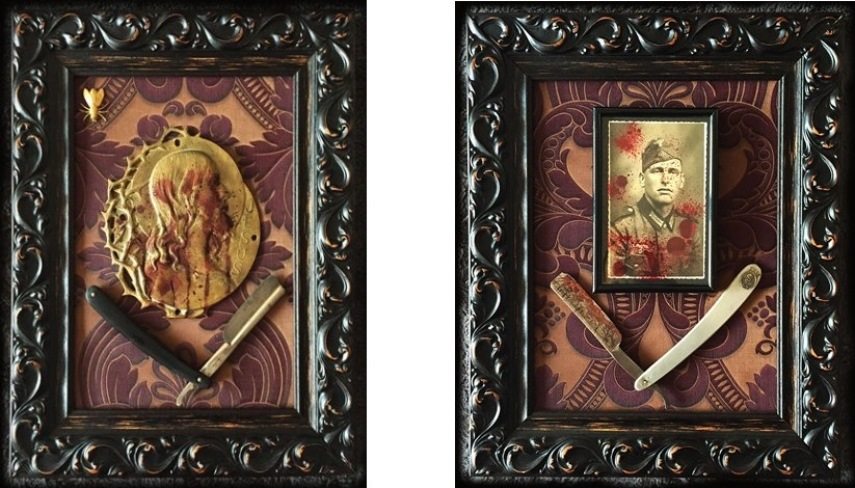 Ben Turnbull: Smells Like Teen Spirit
The Ben Turnbull's exhibition is entitled Smells Like Teen Spirit (American History X - Volume II). The body of work follows on from Turnbull's hugely successful 2014 show titled American History X - Volume 1 - The Death Of America. The artist is addressing teen shooter phenomenon which has been a huge problem in the United States in the second half of the century. Guns and weapons are beautifully hand-carved into vintage school desks. The sometimes brutal nature of competitiveness among students in US high schools is represented through carvings and etchings that are engrained in violence on bubble gum-stained desktops. These works are directly targeting the US gun policy. Tackling repetitive themes from Texas clock tower sniper through the Sandy Hook tragedy, Ben Turnbull disposes the horrifying reality of these terrible crimes. The artist's works at this exhibition are quite typical for him. Although born in the United Kingdom, he is obsessed with the United States and US society, and Turnbull's work usually targets hot issues of American contemporaneity.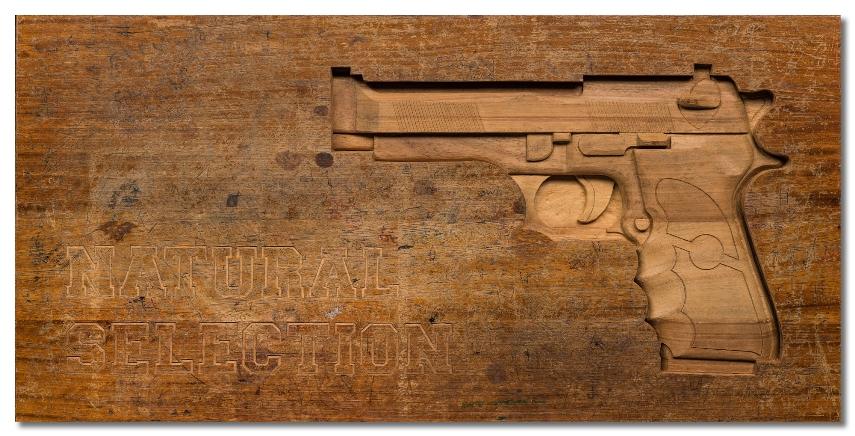 Ramon Maiden: Turbo Faith, Ladies Of The Night & Dandy Delinquents
The Ramon Maiden's exhibition is entitled Turbo Faith, Ladies Of The Night & Dandy Delinquents. Maiden updates and modernizes historical figures, tattooing them on paper in order to give them relevance in today's ever-changing society. He was born in Barcelona's neighborhood called Roquetas (often described as The Bronx of Barcelona). This working-class neighborhood was known for its high level of crime. It's also famous for so-called "Spanish Robin Hoods" - authentic junkies that took from rich and gave to themselves. Ramon Maiden, an emerging Spanish artist recalls his childhood in this body of work. Each photograph or image Maiden collects is transformed for a reason – from the famous Vargas pin-ups, vintage postcards and calendars, to religious characters and Holy saints.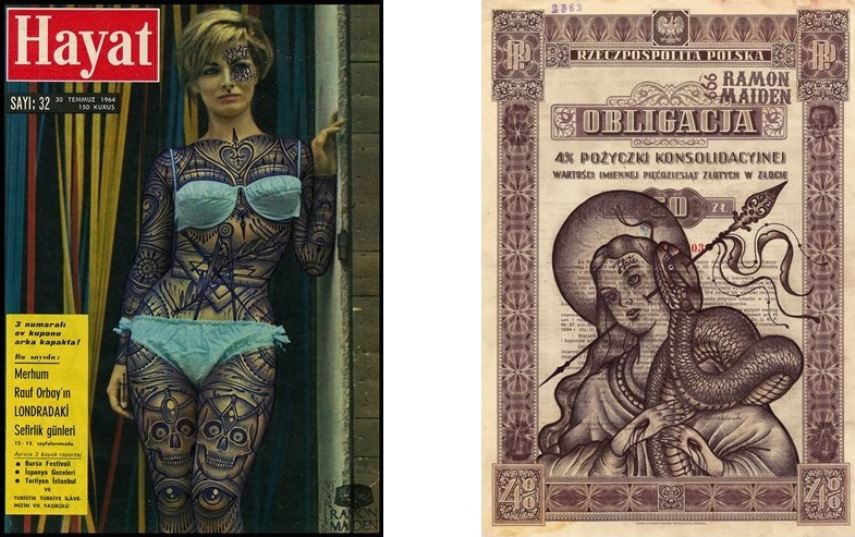 StolenSpace Presents: Ben Turnbull and Ramon Maiden
Ben Turnbull's and Ramon Maiden's exhibitions begin at the same time. Opening ceremony for Ben Turnbull's show is on April 16th at 6 pm in gallery 1 of StolenSpace, while ceremony for Ramon Maiden's show is at the same time, in gallery 2. Both shows will be on view from April 17th until May 17th at StolenSpace Gallery in London.
Sign up for My Widewalls, and be informed about upcoming exhibitions!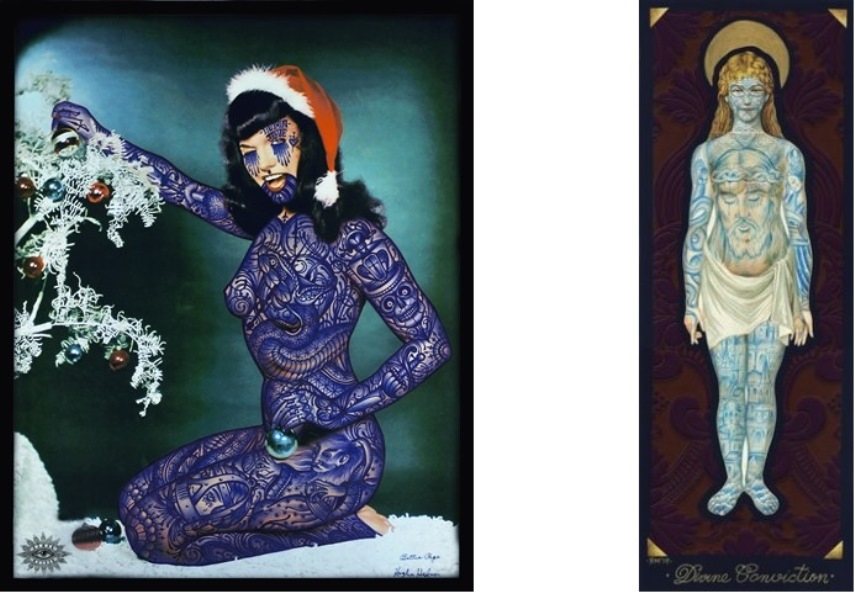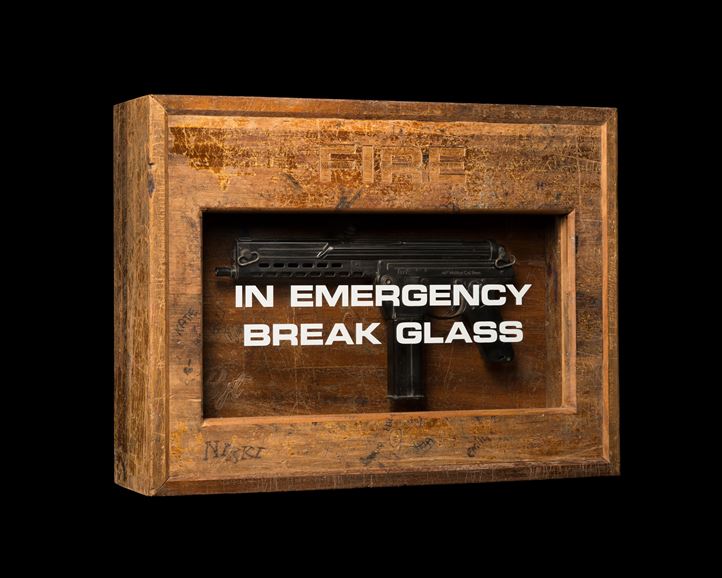 Featured Image: Ben Turnbull -Smells Like Teen Spirit Exhibition
All images courtesy of StolenSpace Gallery.