The urban art market has been thriving for a decade now, resulting in a large increase of street and urban art and urban galleries, and official acclaim of the creatives who still perform in the street. Famous brands are employing designers from the urban art realm, while the movement has entered celebrated artistic institutions big style, being featured on diverse exhibitions of monumental nature. Prestigious auction houses deal the style, while some of them even developed special departments dedicated to it. These movements are constant in a plethora of magazines and pop culture publications, while they attract the attention of established and young collectors at an intensifying rate. The obvious situation on the market has developed a need for art consultants, people dedicated to collaborations with creatives and institutions, different collectors, and people who share an interest in street art.
While buying art can be great fun, it is also a very serious and complex venture. Keeping track with the ever-changing market can be a tricky business and it can make anybody's head spin. Even though arts are considered a relatively stable long-term investment, it can also turn into an economic turmoil if not handled well. This is why those who want to do serious business in this realm could use a bit of the art consulting. The professional advice of a consultant can be used for a wide range of purposes, from building a personal collection for enjoyment, designing an artistic program for a certain company, and starting a company's collection, to building an investment portfolio and wanting to collaborate with creatives in various ways. A skilled consultant can get a feel for client's likes and dislikes, while having their budget in mind. Working from there, they can track particular pieces the client is interested in or suggest some unexpected works and artists that would fit the client's tastes or his collecxtion. With a comprehensive understanding of trends in the market, the consultant can also serve as an investment adviser.
In addition to traditional framed fine art, many consultants work with other types of artistic expressions as well, such as textile arts, sculpture or installation. Since the Urban and Street Art market has finally come of age, the genre is generating an increasing interest with buyers. Many individuals and businesses would like to purchase and collect these pieces or collaborate with various creatives for different projects. For this reason, the number of consultants specializing in this field is on the rise. Out of a myriad of street art consulting agencies on the market today, Widewalls selected those that depict the practice in the best way possible.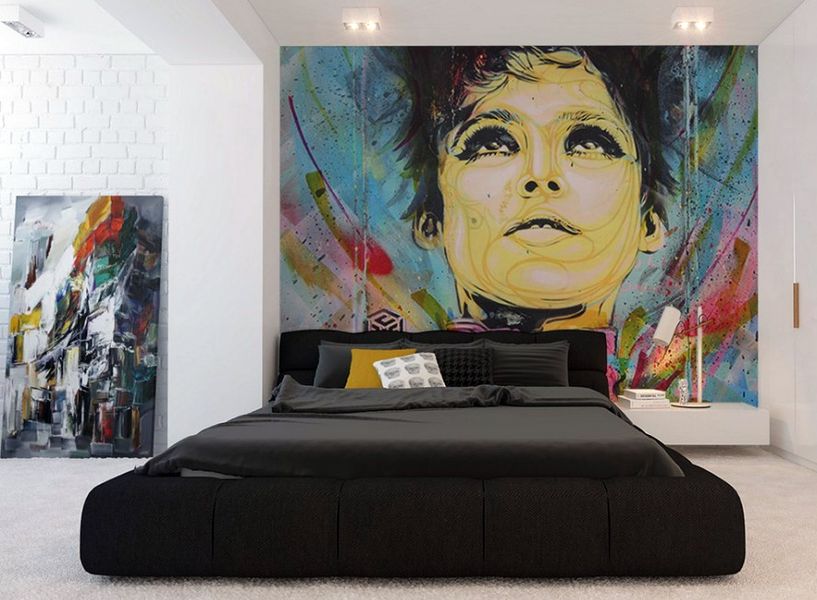 Robin Soulier
Robin Soulier Consulting enterprise is committed to providing an expertly and impartial advice to both individuals and businesses. Founded by an experienced collector, the agency stands on firm grounds of 15 years of collecting background. His first-hand experience and vast knowledge of urban art have proved essential to the prevention of impulse purchases and costly mistakes. The services of Robin Soulier are meant for beginners in collecting, collectors in other fields looking into urban art, investors, businesses seeking an artist to collaborate with or to start their own collection, and all of the urban art enthusiasts without enough time to dedicate themselves to the creation of urban art acquisitions. The agency's services come in three basic packages, but all can be customized according to the client's needs.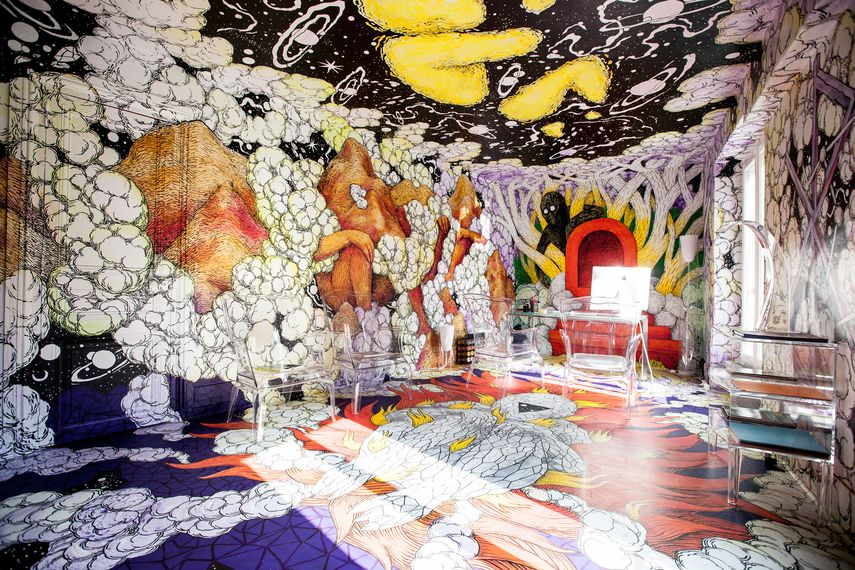 SUBEN Art Management
SUBEN is a Spanish consulting agency dedicated to promotion and development of international creatives whose work is innovative and fresh. The founder of the venture is Maximiliano Ruiz, an Argentine creative and curator from Buenos Aires, currently based in Barcelona. The enterprise is oriented towards multiple artistic styles, but some of the main features are street art, graffiti, and illustration.  They help the realization of various projects, from publishing, artist residences, fairs, events to exhibitions, auctions and sales and mediation in art commissions. All of the artists represented by SUBEN create their work almost exclusively in the street.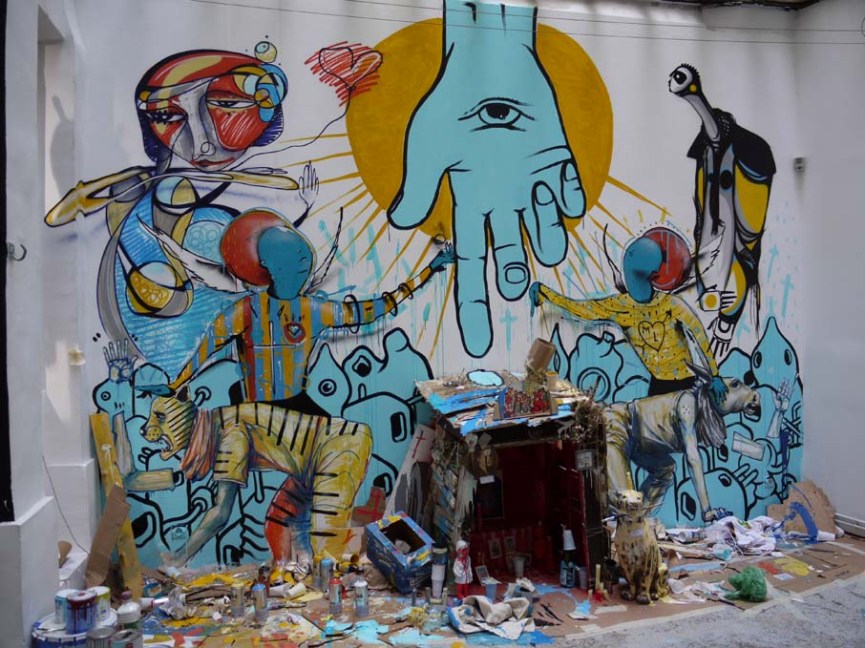 Wardell+Sagan Projekt San Francisco
Wardell+Sagan Projekt is a San Francisco enterprise founded by Jeff Wardell, the principal designer and art consultant and the designer Claudia Sagan. They provide services in consulting, specializing in urban contemporary and urban art genres. Having an extensive background in collection, the team is dedicated to aiding in either collection building or seeking out a particular piece. They source works from multiple markets, handle clients' negotiations, provide data through extensive research, protect from foggy investments, deal with shipping, customs, logistics and other technicalities, while they listen and cater to each taste. The focus on the urban art of Wardell+Sagan comes from a belief that this movement makes a sound investment and collection grounds in the present and future market.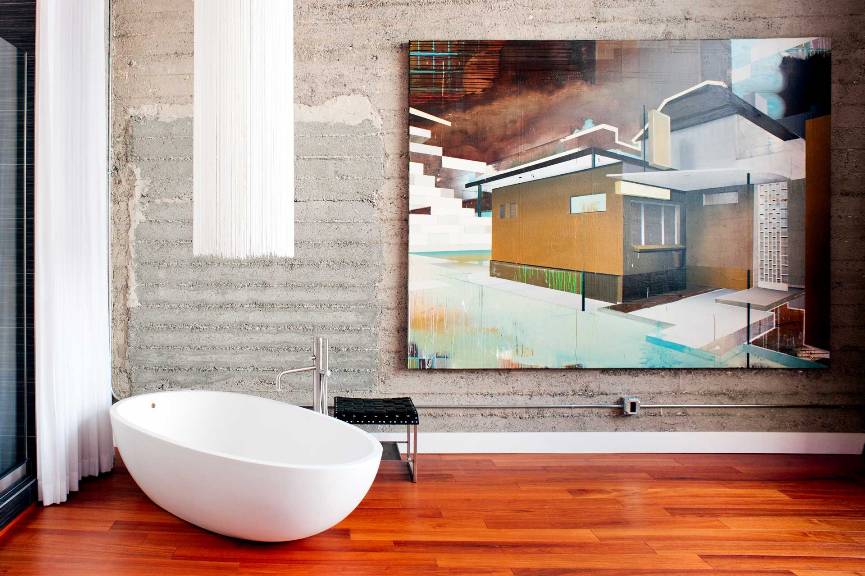 Go! Art Berlin
Founded in 2006 by an art historian and curator Miriam Bers, Go! Art Berlin is a project based on her large curatorial, gallery management and art coordinating background. Today, she acts as the prime art consultant as a connoisseur of the contemporary scene and a well-connected expert. The venture caters to art aficionados, collectors, and collectors-to-be helping them come into contact with creatives and relevant artistic institutions. Go! Art has been commended by prominent travel guides and famous magazines, Michelin, New York Times and VOGUE being some of them, as the place to go for mediation and consultation in Berlin. While delving into all contemporary genres, urban art makes a subdivision of Go! Art expertise.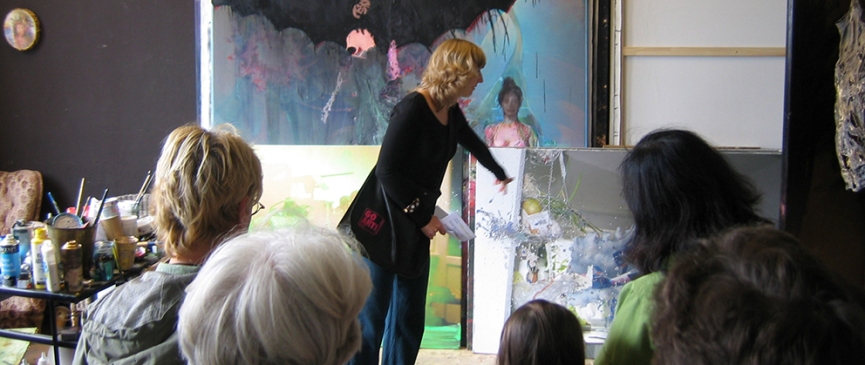 R.Rock Enterprises
R.Rock Enterprises (RRE) provides private art consultation connecting both emerging and already established artists with different collectors. Their main focus is contemporary fine art that has transitioned from the external world of street art and graffiti into today's marketplace. The RRE works on building a dynamic collection for their clients based on cultural relevance, aesthetic taste, and budget. They maintain a unique relationship with acclaimed artists, emerging talent, and connections to their studios. For this reason, they can arrange exclusive access to back catalogs and commissions. With this consulting agency that has remained at the forefront of the street art movement, the founder Roger Gastman has managed to carve a niche in the scene, one that allows him to help creatives whom he admires.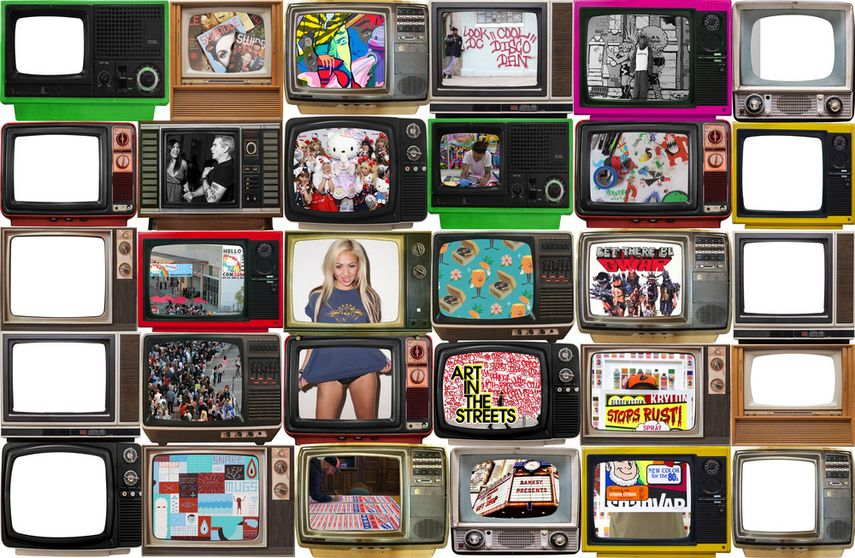 L'Epicerie Fine Hong Kong
After being involved with the Parisian street art scene, Baptiste Droniou has moved to Hong Kong with an idea to open a space that promotes the ever changing and growing street art scene between France and Hong Kong. Today, L'Epicerie Fine Hong Kong aims to promote the Street Art movement in Hong Kong through works of both renowned and emerging artists. With a passion for the genre, they organize exhibitions, pop-up stores and showrooms in different venues around the city. L'Epicerie Fine HK also provides urban art consulting services for everyone who would like to sell or buy artworks from a specific artist. Their goal is to help a street art enthusiast to build up a collection within their taste and budget. They also propose special services for companies that have commands or would like a specific project for their offices.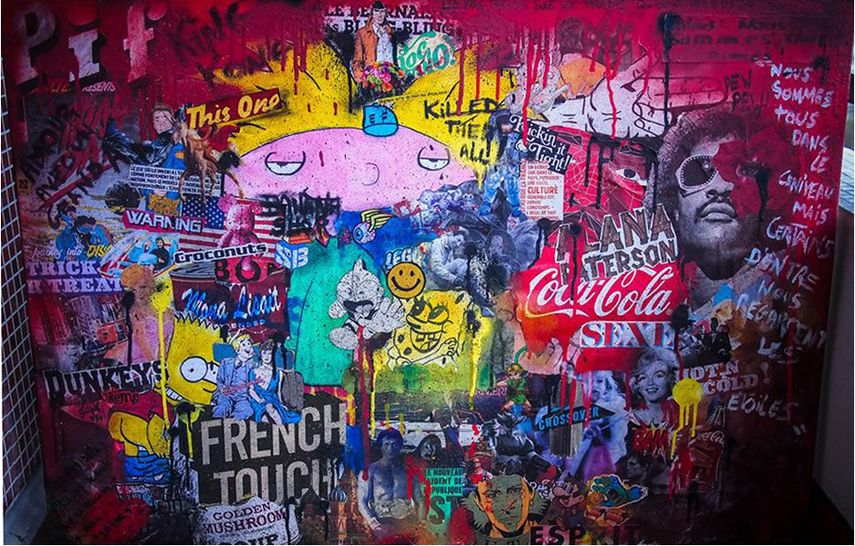 Urban Art Advisor
As a loose-knit organization of dealers and advisors active in the Urban Art market, the Urban Art Advisor aims to bridge the divide between the dealers, collectors, and institution selling works and those looking to buy them. They share inventory, information, and resources in an attempt to increase the transparency in transactions and help all parties with issues such as ownership or inflation of prices. They assist with purchases of key works, appraisal and their placement from a relevant private collection, and loan out for various curatorial efforts focused on Urban, Street Art of Graffiti movements. The core focus of Urban Art Advisor is the major figures of the Urban, Street Art and Graffiti movements from the 1980s to the present, including Banksy, KAWS, David Choe, Shepard Fairey, Jean-Michel Basquiat, Futura, Keith Haring, JR, Barry McGee, Os Gemeos, Retna and Michael Manning.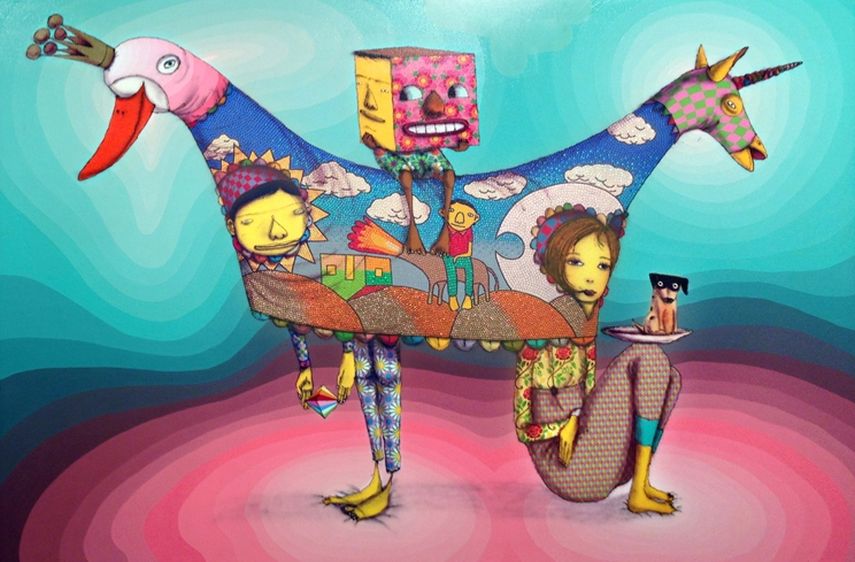 Danielle Wohl Art Advisory
Danielle Wohl Art Advisory specializes in working with businesses to contribute to creating an innovative and dynamic work environment that fosters innovation, expression, diversity and fresh ideas. For this reason, they provide consultancy in acquiring key works encompassing paintings, digital images, color and black and white photography, and data visualization art. Providing street art works and commissioning murals is an important segment of the variety of media and styles they provide. They help their clients identify works suiting their tastes and budgets, make comprehensive proposals for a collection, procure fine art, street art and murals to create a cohesive and vibrant program in arts, help with the exhibition design and installation, and create podcast of a collection, among other services.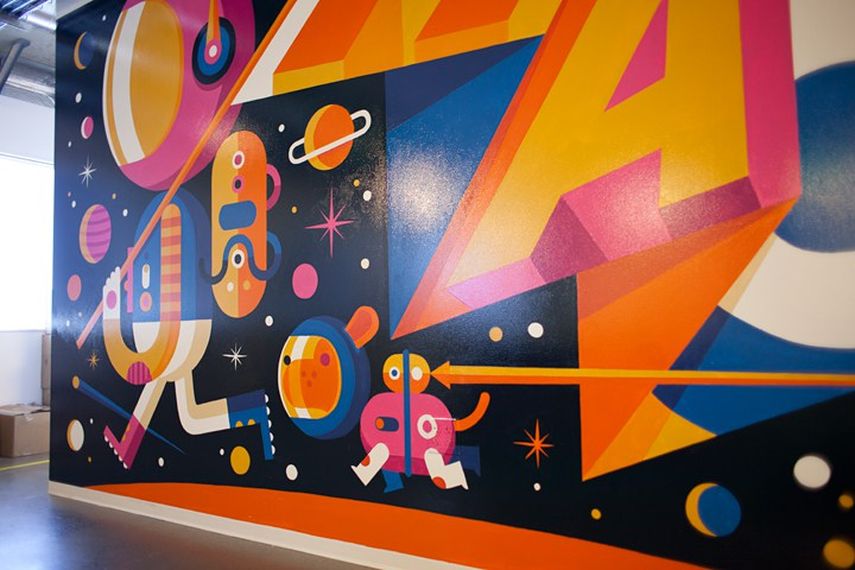 Open Walls Gallery
Open Walls Gallery is a unique and internationally renowned space in Berlin focused on Urban and Street Art. In addition to their actual commitment as a gallery, they also provide the service of art consulting to anybody seeking further guidance in this field in regards to acquisitions and collecting. With an extensive background in collecting art, Open Walls is bringing an independent, impartial and qualified response to the growing demand for urban and street art, offering advice to both individuals and businesses alike. Whether you are a beginner looking for guidance, an experienced collector who wants to diversify their collection, or a business interested in collaborative projects or elaborate company collection, Open Walls Gallery can help you in terms of the acquisition of works that suit your taste, managing the collection, or providing technical and financial knowledge, among other service.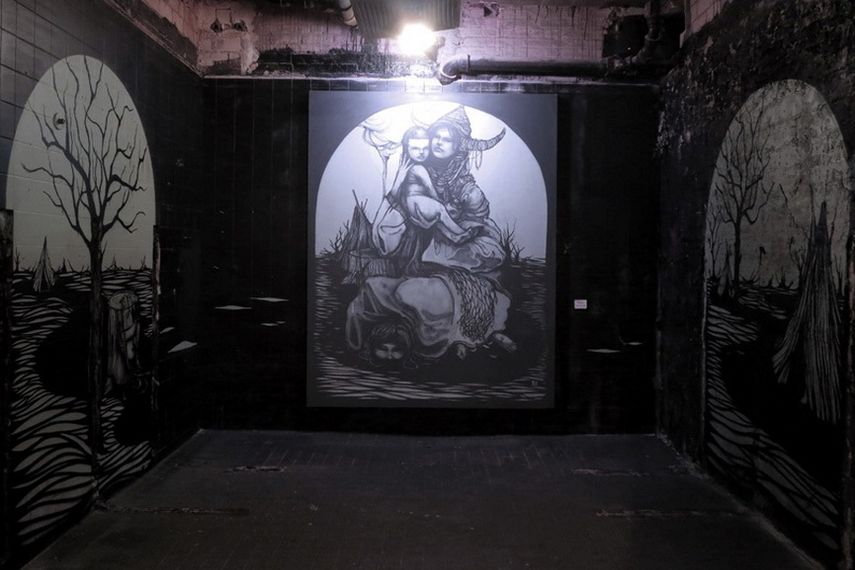 Editors' Tip: Collecting Art for Love, Money and More by Ethan Wagner and Thea Westreich Wagner
This comprehensive book is arranged into ten topics that are approached through a key question and answer format. Art advisors Thea Westreich Wagner and Ethan Wagner offer an insider's view into the often obscurity of collecting artworks. Following their extensive background in working with collectors and institutions of contemporary art, authors argue that the motivations for acquiring an artwork and building a collection, unlike buying anything else, may be any combination of investment potential, aesthetics, love of art, challenge, intellectual exploration, social status, adrenaline rush, ego-building or public attention. Collecting Art for Love, Money and More looks at why collecting artworks is a completely unique experience that takes you into the seemingly complicated market.
Featured image: Wardell+Sagan Projekt, via wardellsaganprojekt.com; Wardell+Sagan Projekt, via wardellsaganprojekt.com; Robin Soulier Project, via robertsoulierconsulting.com