The Bernard Magrez Cultural Institute is the center for arts and culture located in Bordeaux, in the beautiful Château Labottière, a Neoclassical mansion built by the Labottier brothers in 1773. The object was fully revitalized in 2011 and since then, it functions as a venue for artists in residence, modern and contemporary art exhibitions.
This institution has decided to house an exhibition Street Color, as the title suggests, fully dedicated to the practice of Street art. Nine artists of international recognition have been summoned to participate in the project and release new works, while some of them will show their works in France for the first time.
The idea behind the project lies in the organizer's intention to establish a connection between the historical and contemporary art.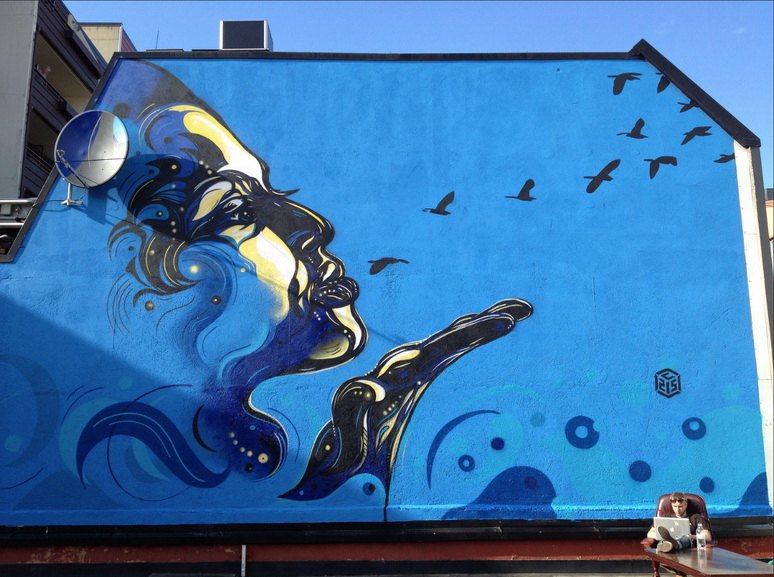 Stylistic Differences
One of the headliners is MadC, a German artist of international prominence. Under this alias is a name of Claudia Walde, born in 1980 in Bautzen in the former GDR (Germany). She started producing graffiti in the mid 90's, and became known in the early 00's; her aesthetic is fulfilled with fantasy and sci-fi motifs which she integrates into dynamic and colorful landscapes.
On the other hand is Rafael Gerlach aka Satone, who was born in Venezuela and grew up in Germany. He became an active graffiti painter in the 90s as well, and later on he started working as a graphic designer. The main feature of his work is colorful abstraction expressed in bold and almost brutal manner on both canvas and paper.
One of the major figures of street art on an international scale is L'Atlas, an alias of the French artist Jules Dedet Granel. During the ninth decade of the past century, he was active as a radical graffiti artist, while during the 2000s he slightly changed the course of his practice and focused more on studio production and exhibiting activity. His style is largely influenced by calligraphy, and his works are reminiscent of Op Art and other forms of abstraction.
The fourth artist present in the exhibition is Parisian artist SETH Globepainter. The alias of Julien Malland, Seth became active on the streets in the mid-1990s, gaining recognition by releasing various projects on the global scale. His work is characterized as figurative, since the artists often represents simple and humorous figures.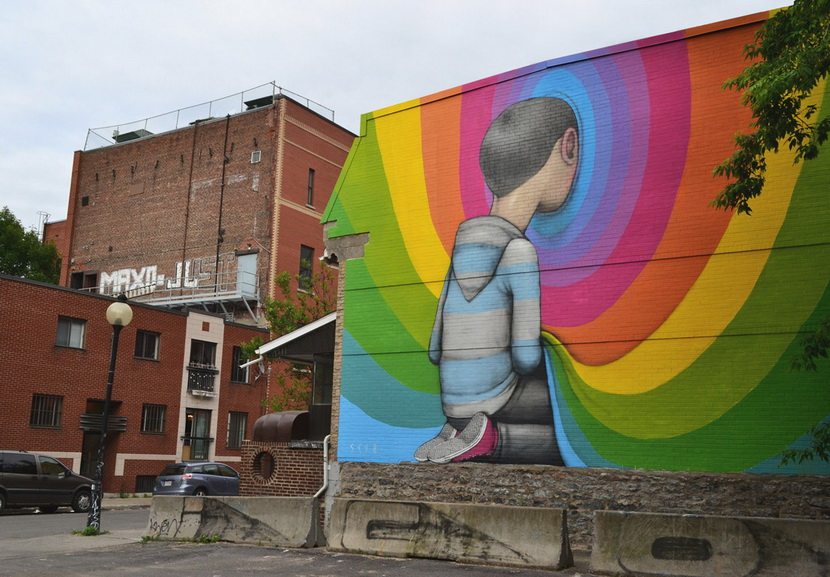 Other Participants of The Show
Yet another Parisian artist known for stencil and graffiti is no other than Christian Guémy, who works under the name of C215. He was born in 1973 but started painting in his thirties. The artist practices contextual art and his works came to prominence mainly because of his socially and politically charged agenda.
Similar to the previous artist, the British David Walker is known for his large-scale portraits. He has developed a unique style derived from graffiti, so he paints only with aerosol freehand. Throughout his works, Walker attempts to express fascination with human anatomy and by doing so likes to disrupt stiff definitions of contemporary and urban art.
Alexöne builds his strange and timid compositions by introducing the set of weird and colorful characters staged in a surreal and chaotic setting. His work is shaped by a number of different references from Byzantine art, through illustration, over to popular culture. Regardless of the media he uses, Alexöne always expresses himself in a distinct fashion.
Perhaps one of the most experienced artists present at this exhibition is Gérard Laux aka Mosko. His notable oeuvre is fully devoted to the integration of exotic animals in public space. As the times have passed by, the artist has experimented a lot with formats and tools until gained commissions from the institutions.
By questioning aesthetic cannons and in general the theme of identity, Kashink has managed to establish herself as a next best thing on the Paris urban art scene. This woman artist engages certain dose of performativity in order to enhance the message of her works and emphasize gender inequality.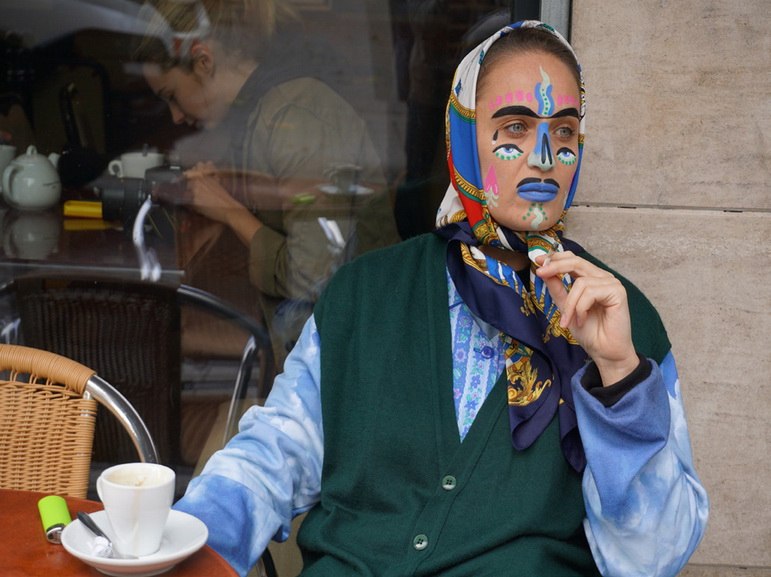 Street Color at the Institut Bernard Magrez
By the very selection of the artists, the upcoming exhibition Street Color seems to be offering offers a fresh insight into the latest production of street art.
The public will be able to visit it at the Bernard Magrez from April 5 to June 24, 2018, from 13h-18h, Friday to Sunday and by appointment.
Featured images: MadC, courtesy Galerie Brugier Rigail; David Walker, Courtesy Galerie Mathgoth; Alëxone, courtesy of the artist. All images courtesy Institut Bernard Magrez.