It is Episode 3 of the street art exhibition series coming to Galerie At Down in Montpellier, as MIST and Flying Förtress join their creative forces once again. After Rennes in 2009 and Nantes in 2010, the two prominent artists return to put on view their finest urban artwork, ranging from paintings to prints and sculptures in their distinct styles. As some of the finest examples of street art culture today, these artworks represent "a victory over inertia and austerity" while they interact with each other within the gallery space. What can we expect from these two talented individuals this time around?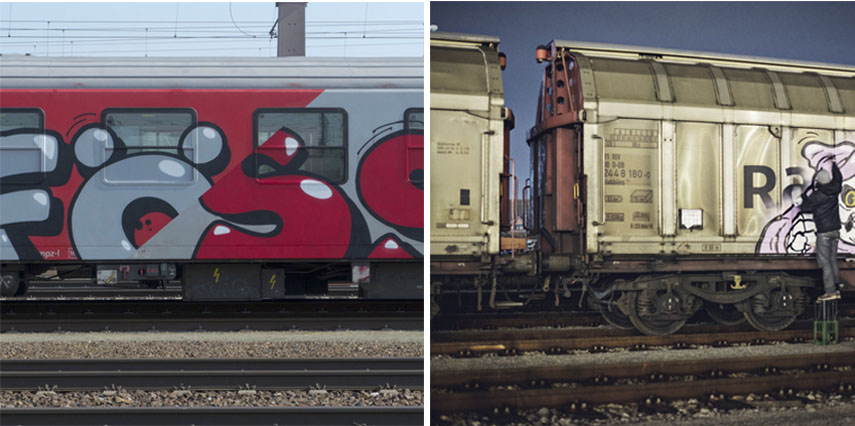 Flying Förtress and the Teddy Troops
Can't remember where you know Flying Förtress from? Here's a hint: an army of bears that invaded the entire world. They're known as the Teddy Troops, the guardians of the graffiti scene who live on walls, paper or as three-dimensional resin sculptures. With roots in the German underground culture of the 1990s, Flying Förtress took on graphic design in 1995 and had adopted a recognizable style, both personal and artistic. You can now see him wearing the name and the military helmet inspired by an actual American bomber from World War II, while he paints a range of subjects that evolved from the Teddy Troops over the years, as the artist now also creates and designs stickers, screen prints, books, skateboards, illustrations and clothing with brand new themes. With a unique sense of humour, Flying Förtress always manages to draw our attention to his remarkable artworks.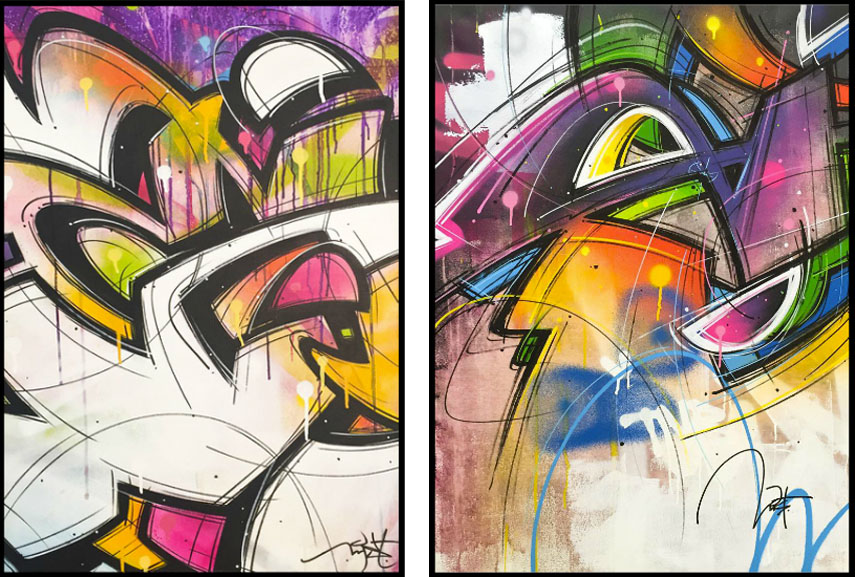 The Wildstyle of MIST
Coming from the rich street art scene in France, MIST aka Guillaume Lemarquier started off his career in the late 1980s, with his first graffiti characters and letters painted on the trains of the Regional Express Rail. Like his colleague, he also set out to explore other means of expressions, and so in 2001 he launched his own toys label, called Bonustoys - a trend in urban art that quickly became very popular, influenced by other big names as well, such as KAWS and Futura. Today, MIST works as a painter and sculptor, constantly developing his trademark Expressionist style in graffiti and re-ffirming his title of one of the most prolific artists in the field. His explorations of the alphabet are among the most elaborate ones, as the artist blurred the line between graffiti and contemporary art at large.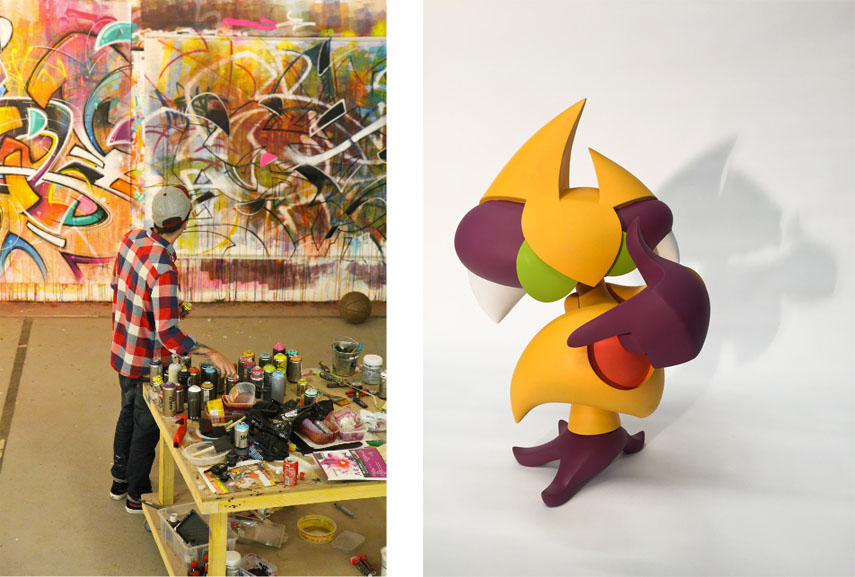 Street Art Exhibition at Galerie At Down
The joint exhibition of works by Flying Förtress and MIST, entitled Episode 3, will be on view at Galerie At Down in Montpellier, France, from May 13 through June 25, 2016. The opening reception is scheduled for May 12 at 6pm, with the attendance of both artists. Make sure you don't miss this great opportunity to see two of the biggest names in their respective street art scenes in a single show!
The Catalog of the MIST & Flying Förtress Street Art Exhibition at Galerie At Down
All images courtesy of Galerie At Down.