POW! – It's the impact that art has on a person. 
WOW! – It's  the reaction that art has on a viewer. 
Honolulu is the winter refuge for all street art lovers this season, being a home to POW! WOW! Hawaii Street Art Festival. After the huge success of POW! WOW! 2013 the Hawaii capital will be occupied by some of the biggest names in the urban creative pool again. It's in-your-face name is to describe a large gathering that celebrates culture, music and art together during the week in between February 8 to 15.  Participating artists come from all corners of the world to present their work on this seven day event. In addition to gallery exhibitions, they will take part in various lectures, art and music workshops, mural projects, concerts and performance. A huge space designated to creativity named Lana Lane Studios will be serving as headquarters of the street art festival. Main happening will occur during the week around February 14, in the Kaka'ako district of Honolulu, aiming to conjure different art forms and realize several mural projects with more than 100 creatives, among which will be our favorites Word To MotherDave Kinsey, Reka, Cyrcle, Cope2 and others.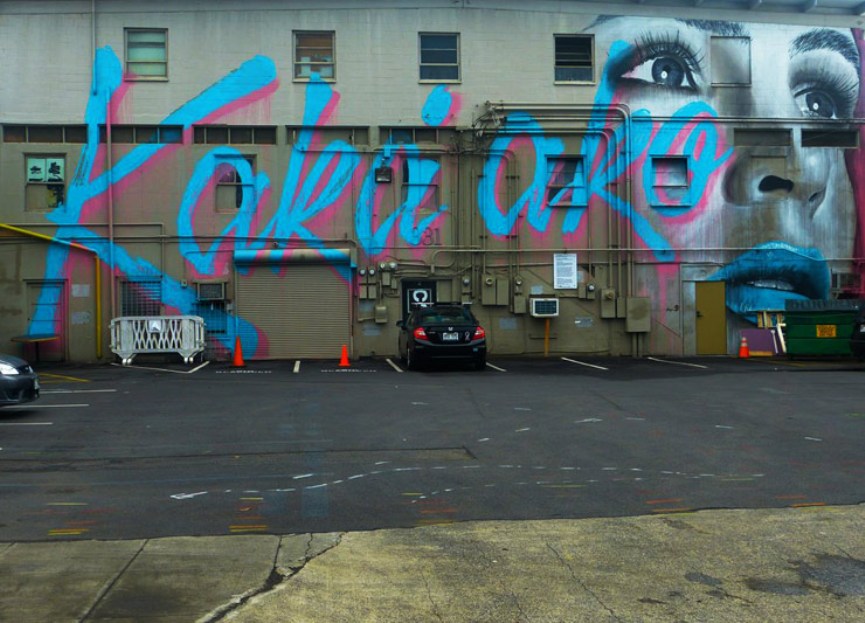 The New Contemporary Art Movement Exhibition
The opening exhibition of POW WOW street art festival in Hawaii 2014 will take place at the Honolulu Museum of Art School. It's curator will be Andrew Hosner, from the cutting-edge contemporary Thinkspace Gallery has managed to assemble a stunning collection of artwork that will explore the new movements in contemporary art.This exhibit will open on February 8, and it will be on view through February 15.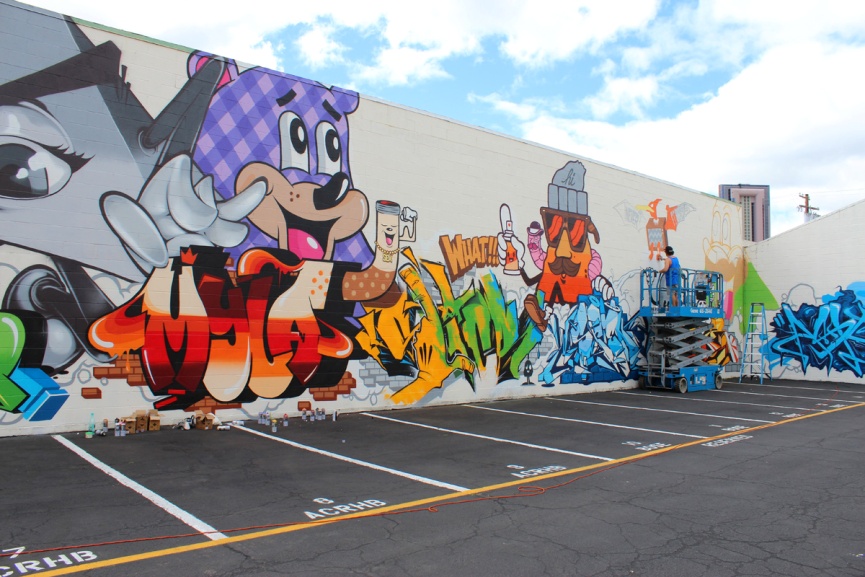 Exhibiting at The New Contemporary Art Movement exhibition will be everyone who has managed to amaze and inrigue with their urban art actions, namely Adam Caldwell, Alexis Diaz (aka La Pandilla), Andrew Hem, Andrew Schoultz, Woes Martin, Becca, Bezt (Etam Cru), Brendan Monroe, Brian Mashburn, Buff Monster, Bumblebee, C215, Carl Cashman, Cryptik, Curiot, Dabs Myla, David Cooley, Ekundayo, Esao Andrews, Fernando Chamarelli, Gaia, Ghostpatrol, James Marshall (aka Dalek), Jeff Hamada, Joram Roukes, Kamea Hadar, Kevin Peterson, Know Hope, Low Bros, Madsteez, Mark Dean Veca, Mimi S., NoseGo, Pam Glew, Pixel Pancho, Randy Hage, Reka, Sainer (Etam Cru), Seth Armstrong, Seth Globepainter, Shark Toof, Soey Milk, Spencer Keeton Cunningham, Stephanie Buer, Stinkfish, Tatiana Suarez, Word To Mother, and Yoskay Yamamoto.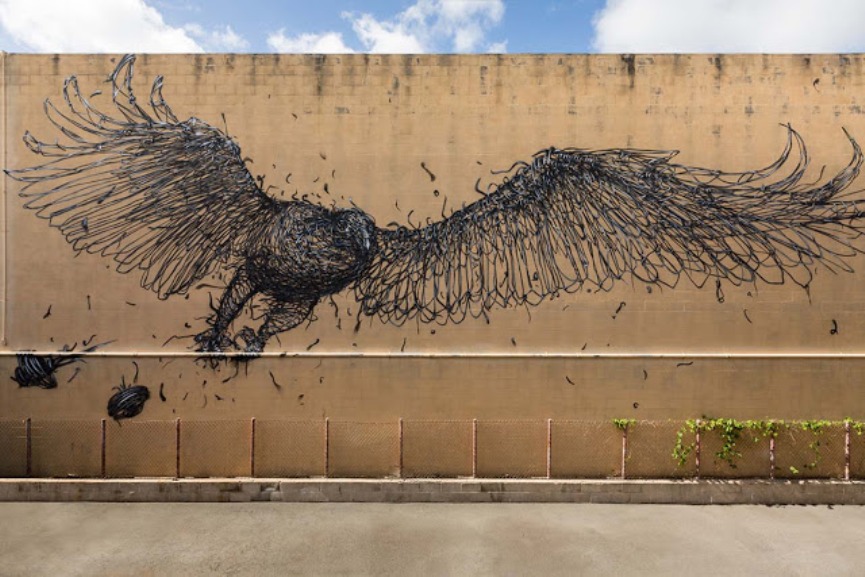 The official roster of the festival includes an impressive lineup of international and local artists and it includes some of our street art picks such as Dave Kinsey, Nychos, Cope2, Cyrcle, Ron English, Reka, Vhils and Augustine Kofie. All of the visual art events will be followed by music concerts and performances, adding to the festival atmosphere.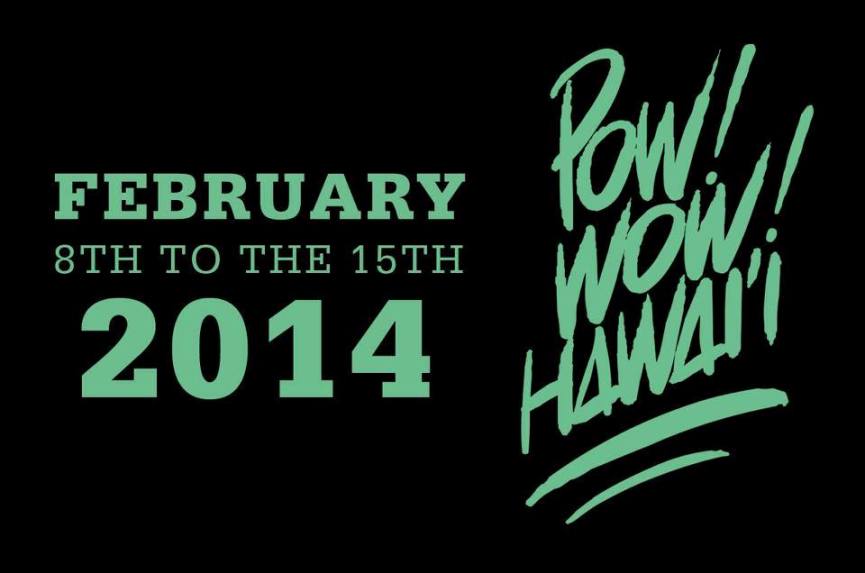 POW WOW Street Art Festival Schedule
SATURDAY February 8th, 6-10pm
The New Contemporary Art Movement Exhibition opening, curated by Andrew Hosner, the show will be open to public throughout the POW WOW Festival.
MONDAY February 10th
ALL DAY The mural project begins! As during the previous years, a number of murals will be painted throughout the Kaka'ako district, embellishing the quarter and remaining as a lasting memento to the street art movement. Locations of old murals can be seen on the POW! WOW! Mural Map, and the new ones will be added. The painting will be happening through February 15th, and it is free to watch and enjoy to all.
7pm - An exclusive vieweing of The Legend of Cool Disco Dan, at Doris Duke Theater in the Honolulu Museum of Art. Movie's executive producer, Roger Gastman, will be present and ready for questions and interaction with the audience. The screening is free of charge.
WEDNESDAY February 12th, 6-8pm
An array of Art Lectures is scheduled. Held by the most prominent street artists today, the event is situated within the Fresh Cafe and Loft in Space. Speakers will be announced soon. Art Lectures are free of charge and open to the public.
THURSDAY February 13th, 6-8pm
Fresh Cafe and Loft in Space will host Music Lectures at this time. Some of the best DJs, musicians and producers will attend. Speakers will be announced soon. Music Lectures are free of charge and open to the public.
FRIDAY February 14th, 6-10pm
1XRUN and Pangea Seed Exhibition opening party. The exhibit will present rare and original prints and toys by POW WOW artists, some of which will be available for purchase.
Located in Fresh Cafe and Loft in Space it will run from February 10 to 15. The exhibition is free of charge and open to the public
SATURDAY February 15th, 6pm-12am
BLOCK PARTY FINALE AT AUAHI STREET
Big POW! WOW! Finale celebration! Two blocks on Auahi street will be closed off, staging performances by POW WOW Music Artists, School of Music, artists paint jam and special music guests. The Block Party Finale free of charge and open to the public.
SUNDAY February 16th, 12am-4am
Official POW! WOW! Hawaii after party. Location is TBA. For ages 21 and up only.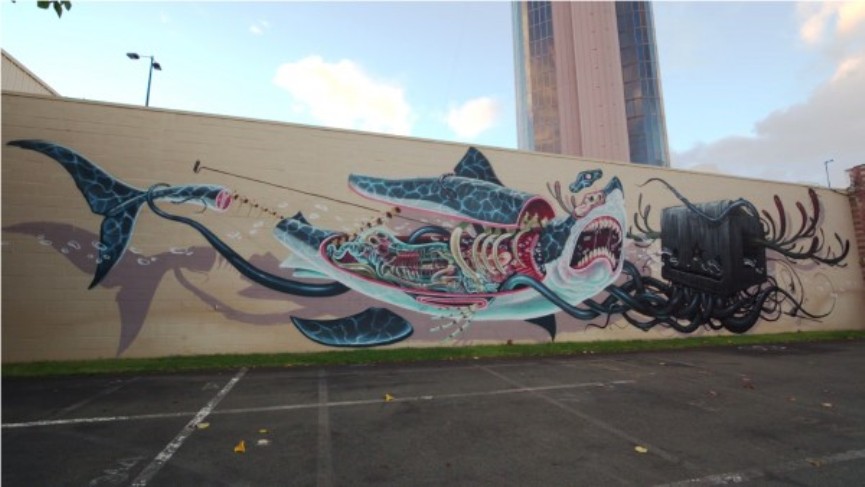 POW! WOW! Festival