Graffiti in India have undergone a special evolution in the past decades, influenced by the strong aesthetics of Indian art and Bollywood, and today this enormous country's cities have their walls covered in some of the most imaginative and most colorful murals in the world. Street art festival in New Delhi named St.Art Delhi is one of the largest street art festivals in India to date, as it brings together an array of international and Indian street artists to breath in life into walls of three city districts, Shahpurjat, Khirki Village and Hauz Khas Village. The murals created will remain on these walls permanently, and with each street art festival in Delhi the outdoor urban gallery will broaden its limits. St.Art Delhi was opened on January 18, and it will continue until the end of February.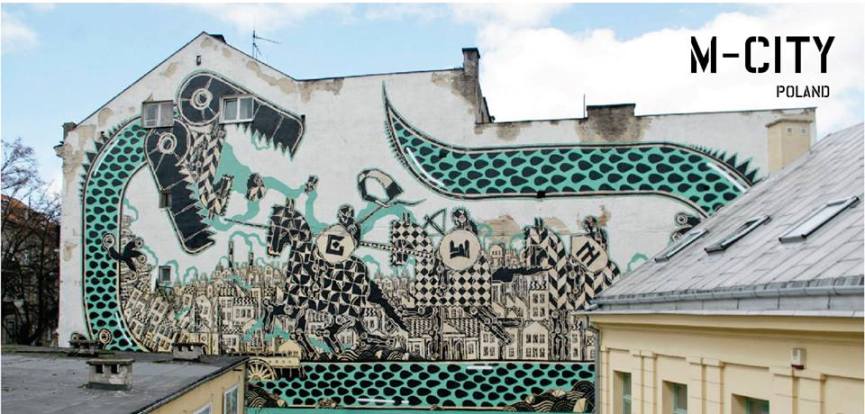 Indian Street Art Festival
One of the core ideas of the Delhi street art festival crew is that artists experience the street, consume it and then filter it through themselves, which is the process that delivers highly individualized street art works. Great part of street art is based upon mural art principles, characteristic for the way it immediately communicates with the viewer. St.Art Delhi program is approaching a number of conceptual issues related to the subject, such as - how does one mural come to be, definition of the artists' inspirational sources found in the city they create in, what are the elements and methods that make street artwork so popular and accessible to the wide audience, and how does this practice contradict the studio based work.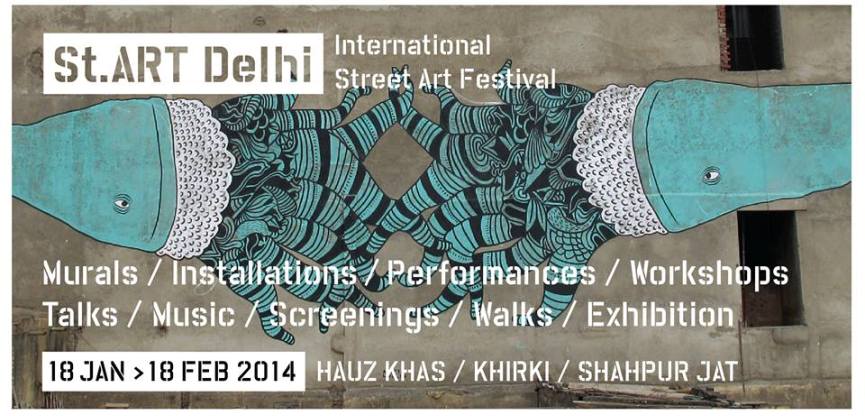 St.Art Delhi festival features a number of satellite events during the lasting month. One of the most important ones is an exhibition, on view all through the month of February, which will display works of most prominent street art creatives gathered from around the planet, jointly with a selected representatives of Indian street art. This exhibition will address all the important questions of street art history, its development from graffiti art to the publicly recognized artistic production. Program of St.Delhi festival also includes various workshops, documentary screenings, discussions, guided tours, art jam session and concrete street art projects.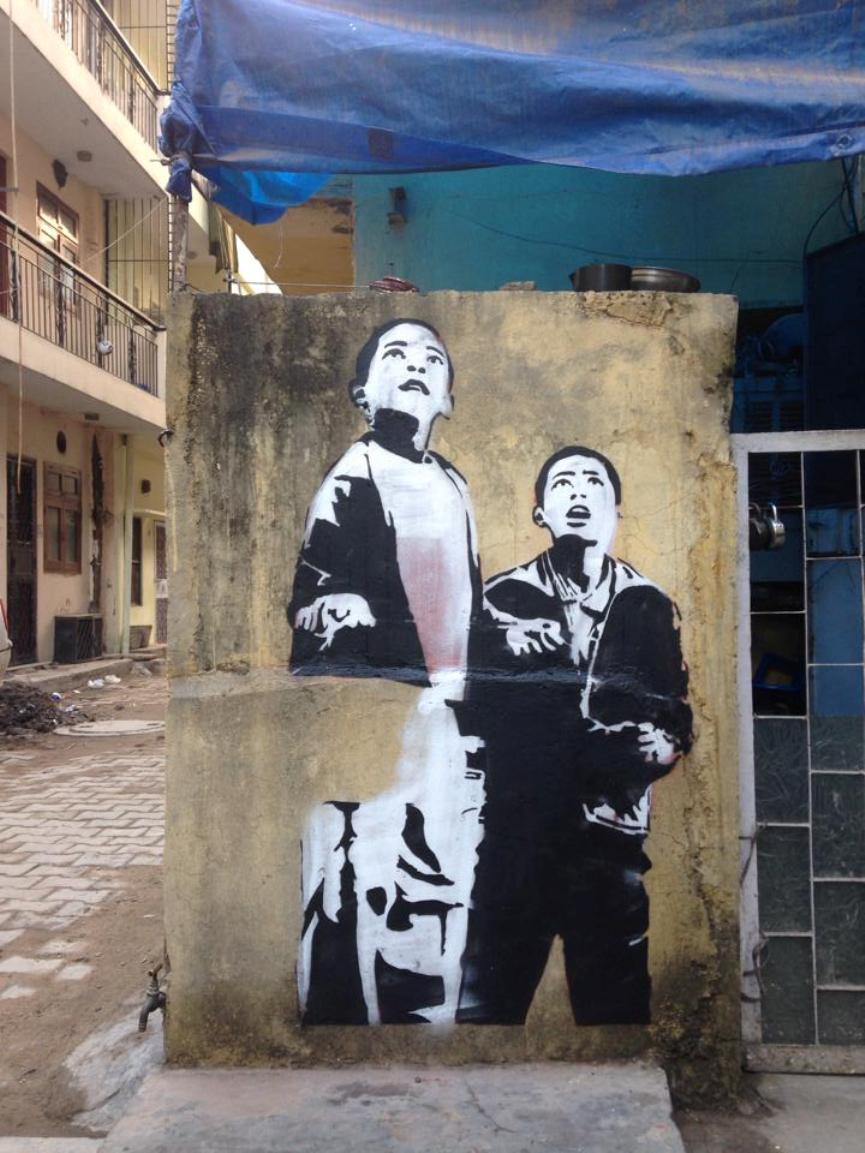 St.Art Delhi Participants
New Delhi is currently transforming into a street art capital of the world, as many different cultures, people, artists, creatives and styles of graffiti all gather round to create on this great Indian street art canvas. The official roster of the Delhi street art festival includes internationals Tofu (Germany), Foe (Germany), Mattia (Italy), Artez (Serbia), Bond (Germany), ECB (Germany), Alias (Germany), Tona (Germany) M-City (Poland), Ano (Taiwan), Sergio Cordeiro (Brazil) and a number of prominent Indian street artists Anpu Varkey (India), Ranjit Dahiya (India), Harsh (India), Yantr (India), Daku (India), Amitabh (India), and Harshvardhan Kadam (Pune, India) among others.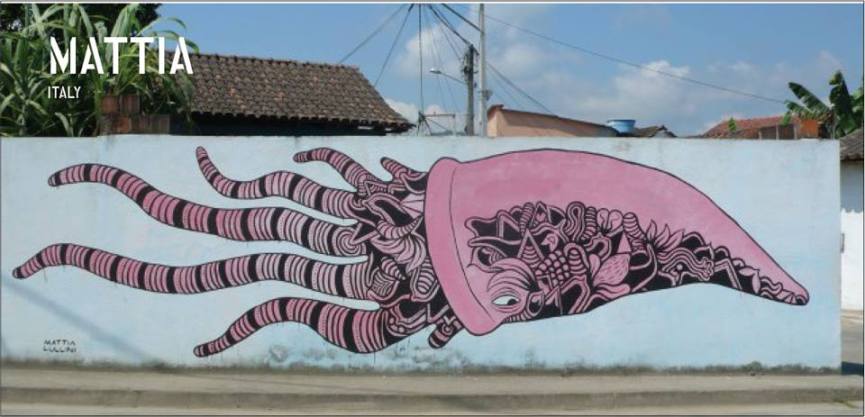 St.Art Delhi Programme
St.Art Delhi kicked off with Mural painting project on January 18 in Shahpurjat.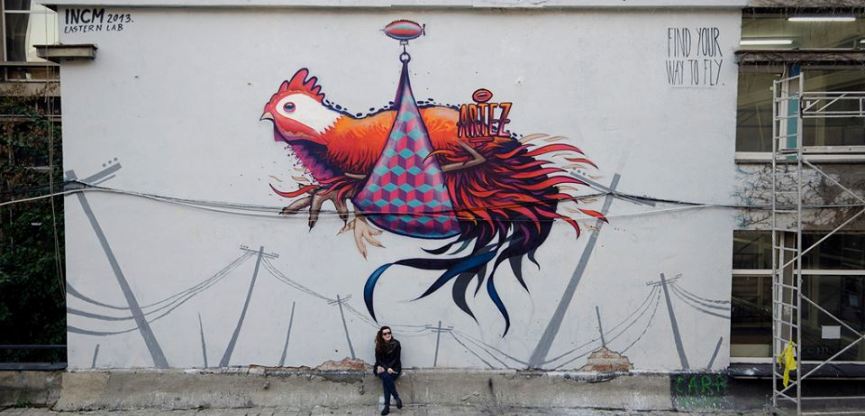 Another event included artist Ranjit Dahiya who painted in Tihar, occurred on January 24, followed by the film screening on the same day at Library, Goethe-Institut / Max Mueller Bhavan. A real street art frenzy happened on January 30-31, the Graffiti Jam that brought graffiti pioneers of India to Delhi, for a two-day painting, tagging and artistic exchange. The results of this experiment are now open to public, as visitors can enjoy works by Bond, Daku and Zine.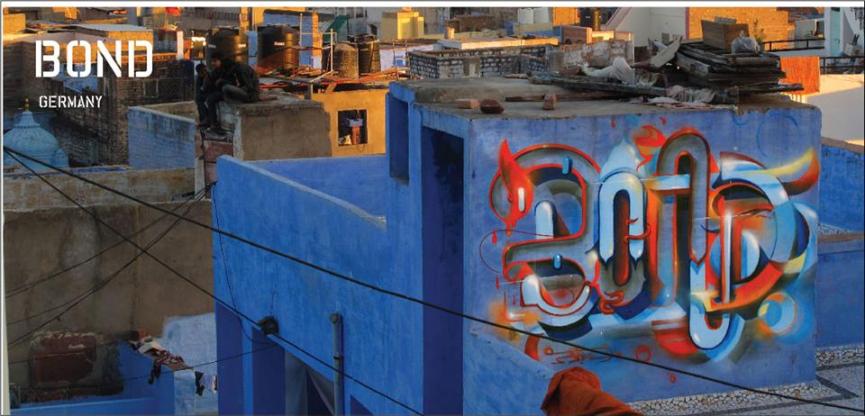 Exhibition opening at Social Space, Hauz Khas Village opened today for special guests, but it will be available to everyone as of tomorrow. Curated walk in Shahpurjat  is scheduled for Sunday, February 2, and for the following Sunday a number of stencil, sign and graffiti workshops is planned. Another curated walk in Khirki Extension is set for February 16. Please, visit the festival site for more details.