All the classical art lovers from London know well what the Dulwich Picture Gallery is. But all the graffiti and street art lovers know that this is not only the first ever purpose-built public gallery. It is also the birthplace of one of the most interesting projects in London in the past years, connecting street art with the classical fine art. Entitled simply Street Art, Fine Art, the project emerged back in 2013, reinventing the entire approach to the classical pieces, in numerous reinterpretations by world's most famous street artists Widewalls followed up on last year.
Much more recently, at the end of June to be exact, the project culminated with another exhibition entitled Street Art, Book Art, which follows the publication of Street Art, Fine Art of 2014, and the Dulwich Outdoor Gallery project. Curator of the exhibition, Ingrid Beazley, commissioned a series of art books with unique covers, executed by 15 of the original 17 artists that have participated in the project. The result was not only an exhibition, but a much more lasting legacy.
In the wake of the exhibition opening and the project completion, we've talked to Ms. Ingrid Beazley about the entire project, the book exhibition and street art - fine art relationship.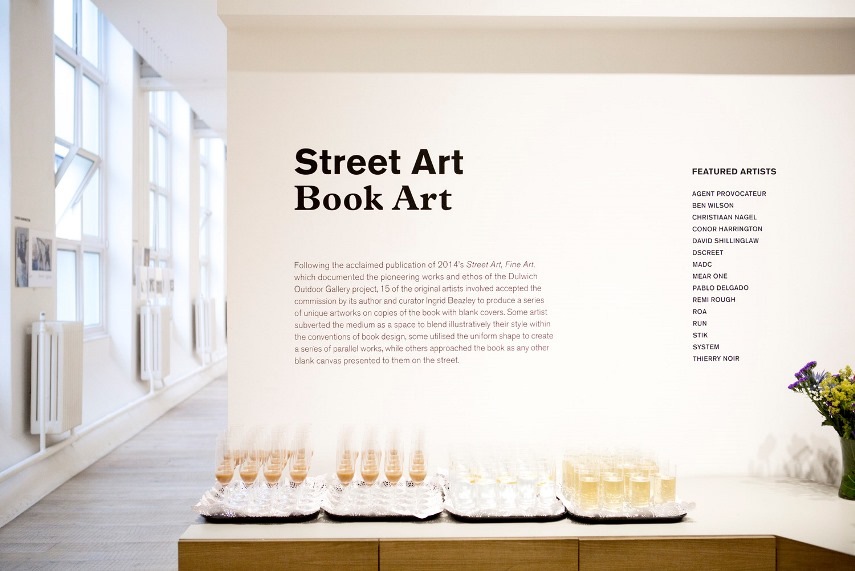 Discovery of Street Art
Widewalls: Street Art, Fine Art project introduced a new moment in the world of urban and public art connecting it with something we all see as classical, especially for those who had difficulty connecting the two seemingly distant ideas of painting. How much would you say street art today is actually related to the world of fine art?
Ingrid Beazley: I was actually quite surprised when I started to find out about street art 3 years ago, that the vast majority is figurative (Graffuturists aside). In this way it harks back to the pre 20th century world, before the rise of abstraction. It's obvious really, street art is about communicating what is on the wall or object directly to the viewer, without the distracting baggage of background information which is often necessary to be able to appreciate more fully say, Abstract Expressionism. It is not necessary to know the name of the artist, the date it was painted, the economic, political and social context in which it was painted, or the personal experiences of the artist. You can react directly to the artwork without the need to read labels. Few of the artists I work with sign their work, and certainly would strongly reject a label. In pre-Renaissance Europe, not many of the artists' names were known. What was important was how well the artist could represent a story or idea. Public art was almost always commissioned by the church, and was didactic in nature. It was found mainly in churches and was there to tell Bible stories and influence the illiterate. It was intended to reach ordinary people whatever their education and social position. You could wander into a church any time, without entrance fees or opening times, and connect personally with the art works – just like street art.
Street artists need not only skill in representing their chosen subject, but also the ability to adapt their composition to the shape and characteristics of the wall. Since wall and ceiling painting went out of fashion over 200 years ago, painters have generally worked on rectangular canvases of manageable size. But think of Michaelangelo's Sistine Chapel ceiling (1508-12). He had to deal with all those lunettes, niches and triangular covings and paint the ceiling and the walls as unified whole. He adapted his composition to the characteristics of the building as skilled street artists do today. Incidentally, when Michaelangelo was called back years later to paint The Last Judgement above the altar, he had to destroy all of the earlier wall paintings there, a common event in street art today.
I have drawn parallels here of the purpose of public art, rather than looking for stylistic links. Street artists in my experience are very much their own man or woman. Some have been through art school and are familiar with artists of the past, others are completely self taught and are not museum goers. Some are influenced by life on the streets, others pore over zoology text books creating extremely accurate animals and birds. Some work out their compositions in minute detail on architectural computer programmes, others seemingly slosh on the paint with incredible confidence and panache. We shouldn't try and lump them all together in a box and talk about them as a whole.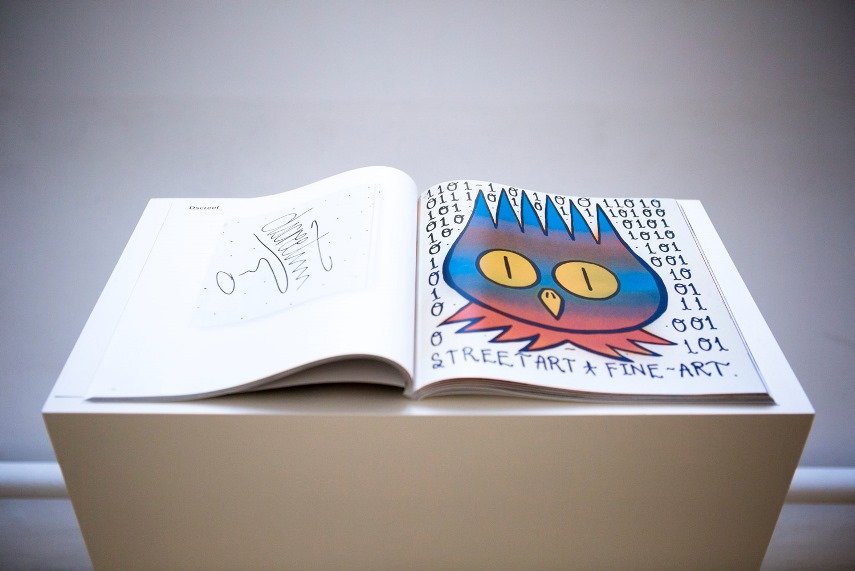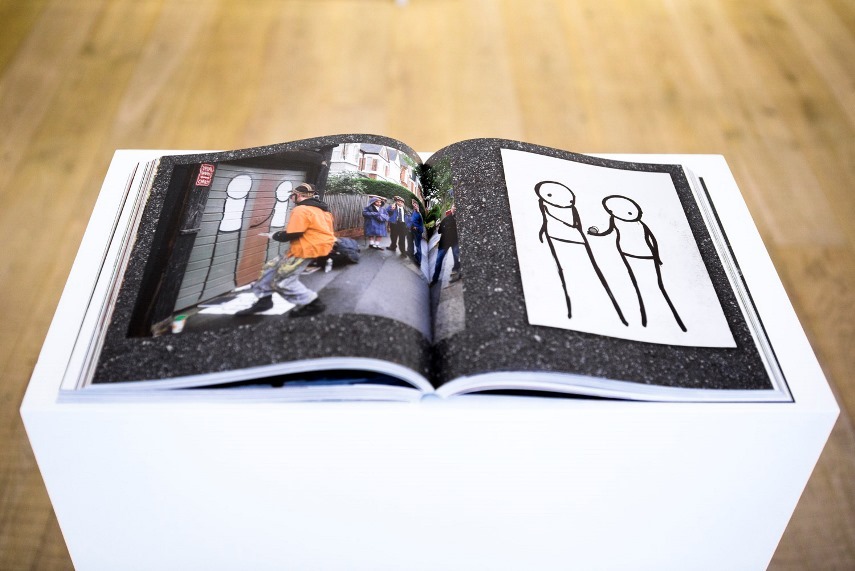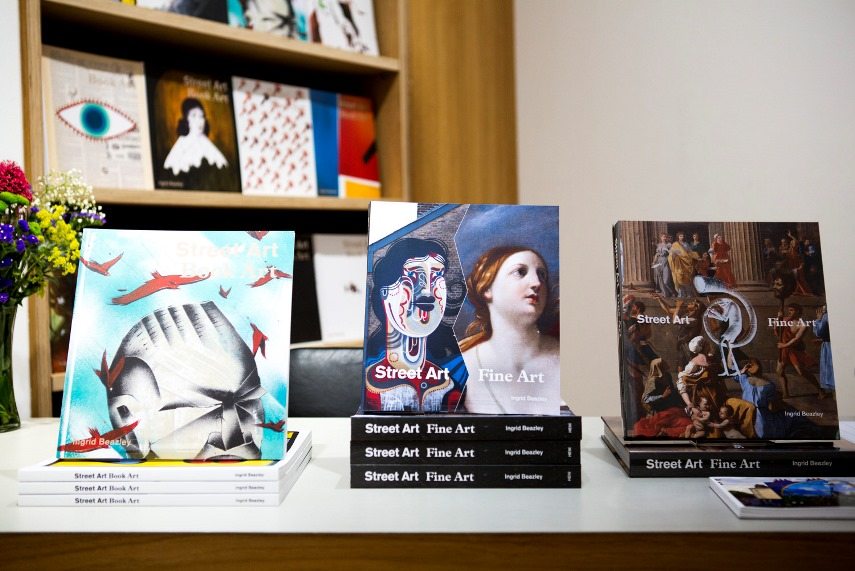 Street Art, Book Art Exhibition
WW: Now, all is culminating in an exhibition and a book. Where does the idea for Street Art, Book Art commissions originate from exactly? In the classical monograph world (big catalogues of major artists' works), or in the contemporary art book culture?
IB: Street Art, Book Art is comprised of high quality facsimile images of the 69 book covers painted by 15 different artists. There is a brief introduction explaining how this came about, and apart from the names of the artists, that is virtually all the text there is. Even the index is in images not words. The purpose of the book is to record these unique art works as perfectly as is technically possible, the same size as the originals, enabling them to reach a far wider audience than just to those who can come and see the books in person. There are no academic essays by experts, no artists' biographies; like street art itself, it speaks directly to the viewer unimpeded by contextual interpretation. So it fits neither of the categories you mention.
WW: Regarding the unique, commissioned art books, what is your impression of the result? How would you describe, or maybe define, these books now? Are they artworks, bibliophilic gems? Where do they belong?
IB: There is a modern obsession about the importance of categorising, compartmentalising, labelling, classifying. Basically these objects are copies of the same, mass produced printed book with hand painted covers. They bring together the tradition of illuminated manuscripts, before the advent of the printing press, when all books were artworks in their own right, with the modern technology of mass production. Yes they are unique artworks, like any artistic intervention onto pre-existing objects, but these particular pre-existing objects are important in their own right.
WW: Where can we see them after the exhibition ends?
IB: The exhibition at Heni, Lexington Street, W1 ends on 5th July. A selection of the books then go on to C&C Gallery in Forest Hill, where they can be seen from 10th – 19th July. After that, who knows. They are owned by private collectors, so may never be accessible to the public again. Go and see them while you can.
Of course the books, Street Art, Fine Art in its original form and in the updated paperback version, are available to buy from bookshops and online. They have a wealth of fascinating comparative images of the old with the new, and feature the individual artists' voices and some public comments. They are truly unique.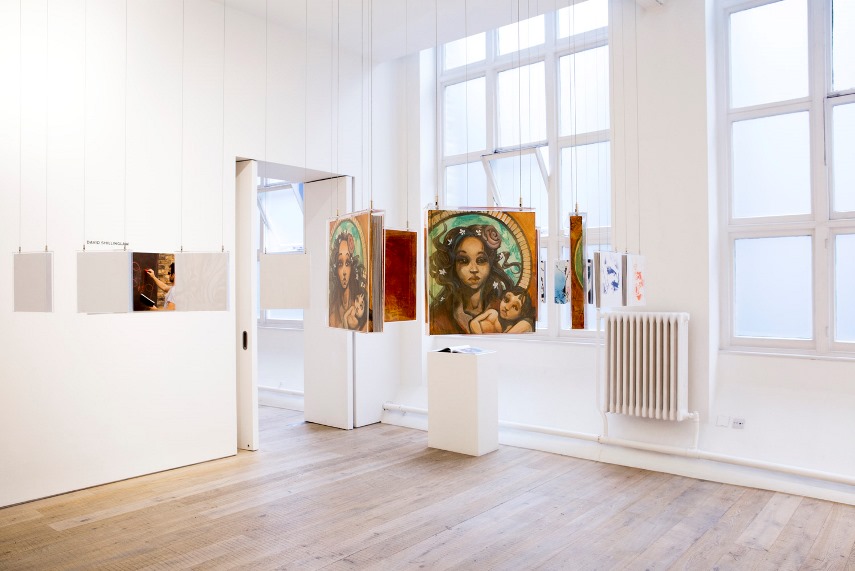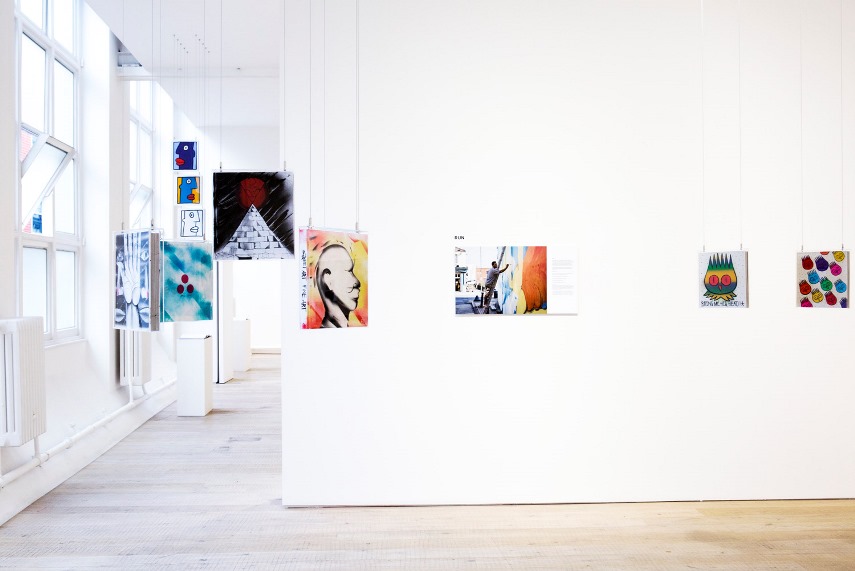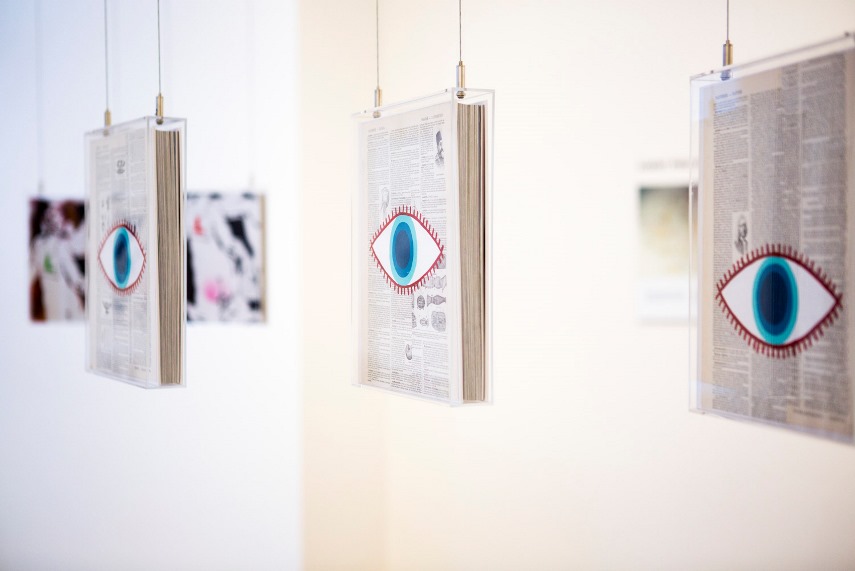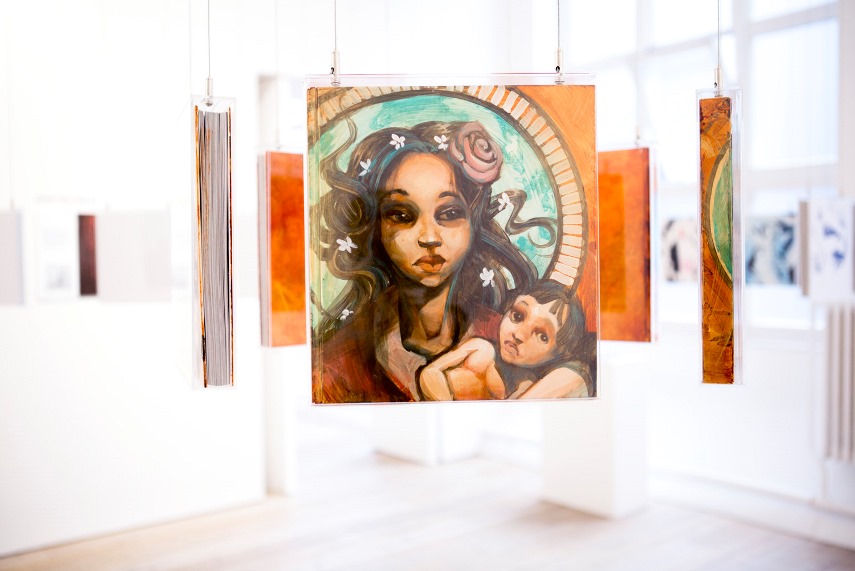 New Era for the Dulwich Picture Gallery
WW: Has Street Art, Fine Art project brought in many new, young visitors to the Dulwich Picture Gallery? What is your museological experience here?
Yes, from my experience and from what I have gleaned from the front of house staff, a great many. Every Dulwich street art tour I arrange which ends in Dulwich Picture Gallery is booked out with a waiting list. I ask for a show of hands before we start, indicating whether they have been to DPG before, and on average at least 80% have not. I have been contacted by schools, both primary and secondary, by university groups, by American and Japanese art groups to give tours of the street art and linking fine art. These groups have pretty much never been into DPG before. My colleagues who man the ticket desk tell me that often people come in having followed the Google Dulwich Outdoor Gallery map, and want to know where the paintings that inspired the street artists are.
WW: Would you say the perception of the gallery changed from "old" to something else (what)?
IB: When Dulwich Picture Gallery first opened its door to the public in 1813, it was unique in this country. It was the very first time that theoretically anyone (they just had to get there) could see such amazing works of art by the old masters, otherwise held in private collections. It opened 25 years before the National Gallery, and was free. It broke new ground in the democratising of art and the purpose-built building by Sir John Soane, that housed these gems, was considered modern in the extreme, not adhering to the principals of public buildings. So extremely radical. That was 200 years ago. Today, mainly due to financial restrictions, it has remained pretty much the same. The same collection, same hang, same colour walls, same difficulty in getting there. When entering Dulwich Picture Gallery it is like entering a Regency time-warp. The temporary exhibitions, housed at the back of the building, are often extremely popular, many showing 20th century artists and attracting a good many people. It is no longer cutting edge, and no amount of street art associations will alter that, but I do not think it is seen as an old-fashioned relic of the past.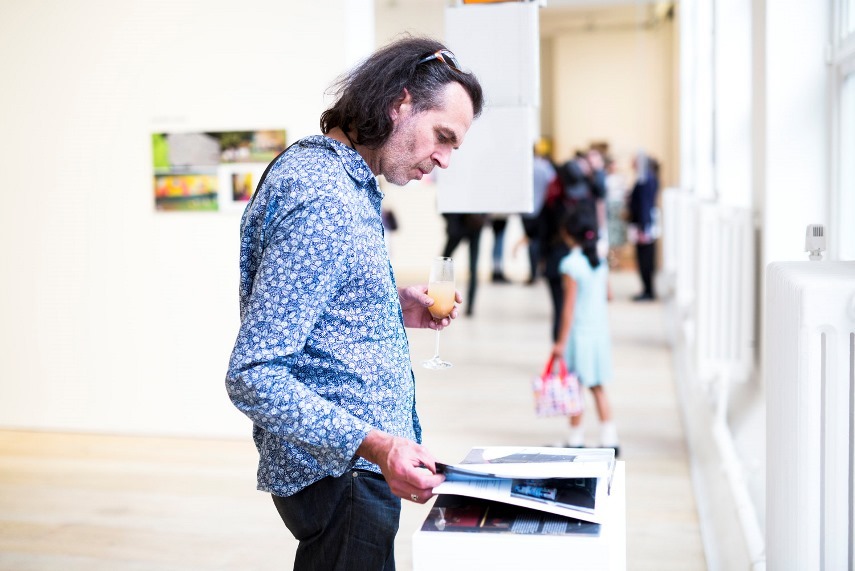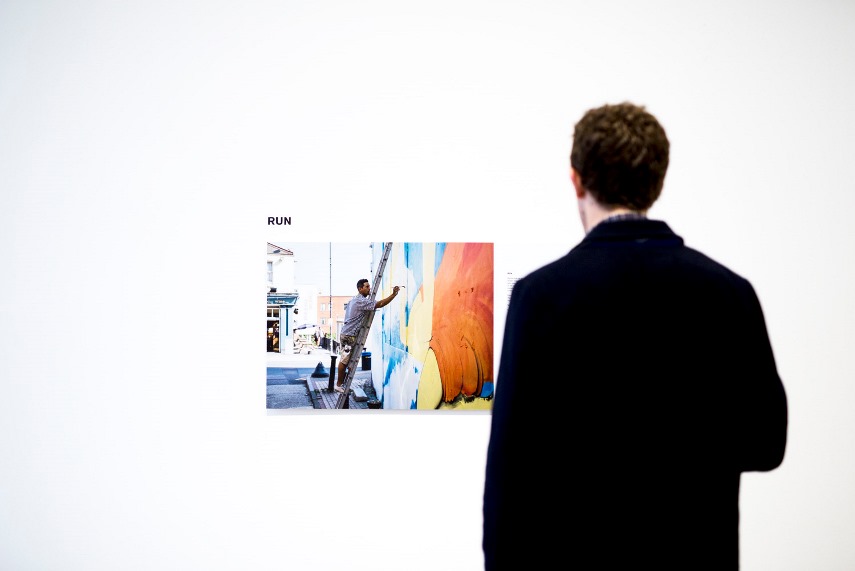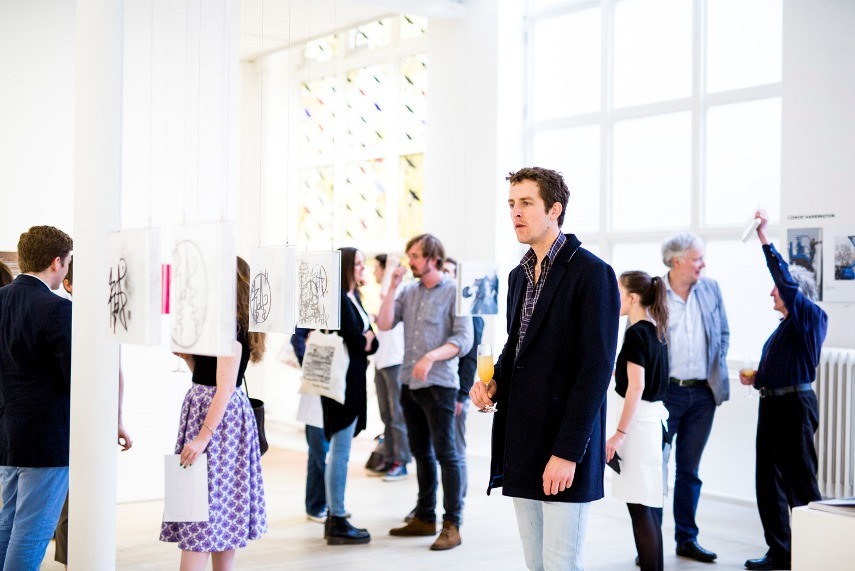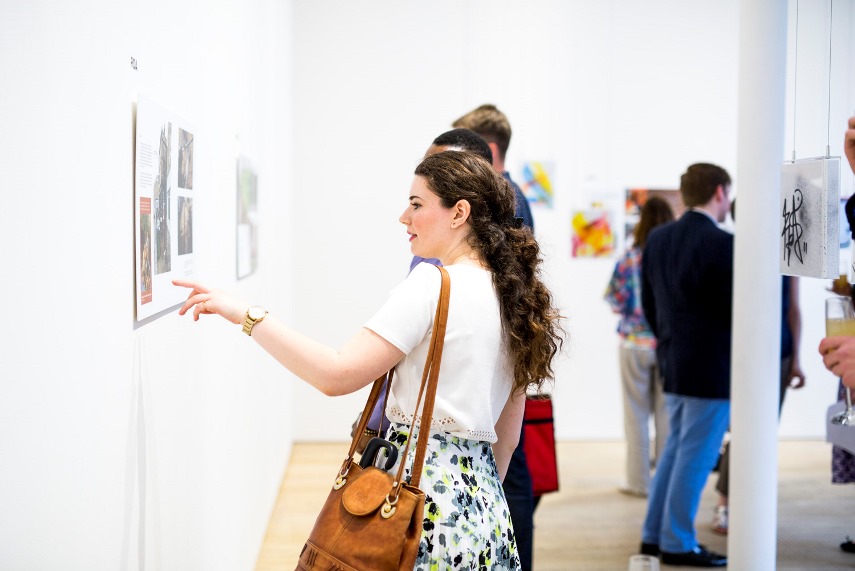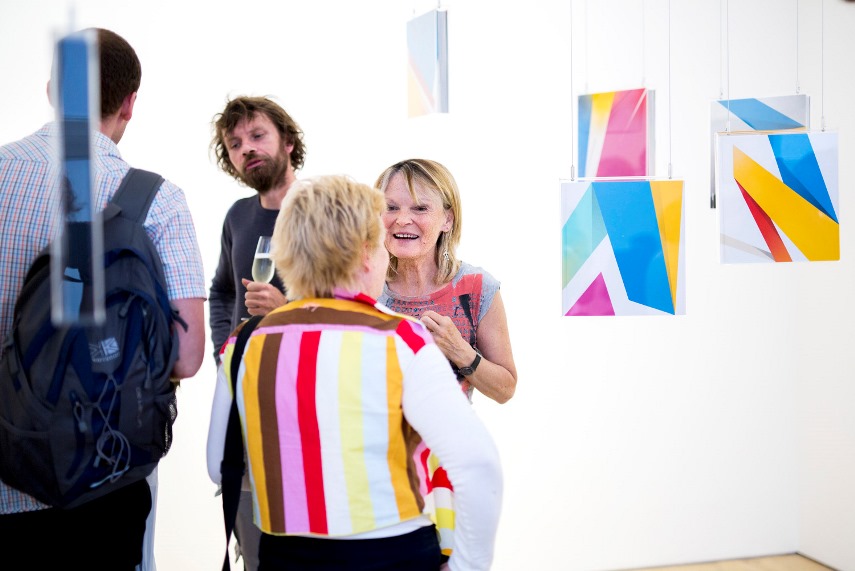 Traveling the World
WW: Will you be taking the concept to other parts of London or the world?
IB: I have been asked by some television companies if I would do that, and so make a TV series. But I have decided not to expand the project. The reason it works so well in the Dulwich area is that I have lived here for over 30 years. My children have gone to school here, I have run local film clubs, chaired the Dulwich Picture Gallery Friends, participated in the Dulwich Festival for 10 years etc, so know the area and a great many of its residents very well indeed. I know, for example, if a wall is on a route to a primary school, and so the work ideally would appeal to children, and conversely, if a wall is not popular, they know I had a hand in it and complain to me. This has happened once, and the wall was painted over with different subject matter. I don't have this knowledge of any other part of the world.
WW: In the end, do you have a favourite piece in the outdoor gallery? Or maybe a favourite book?
IB: The Dulwich Outdoor Gallery collection, all those walls that relate to paintings in Dulwich Picture Gallery, is more interesting viewed as a whole than the works in isolation. The variation of interpretations is fascinating, every artist taking a different approach. This question is like asking which of my children is my favourite. I love them all equally for their individuality and character.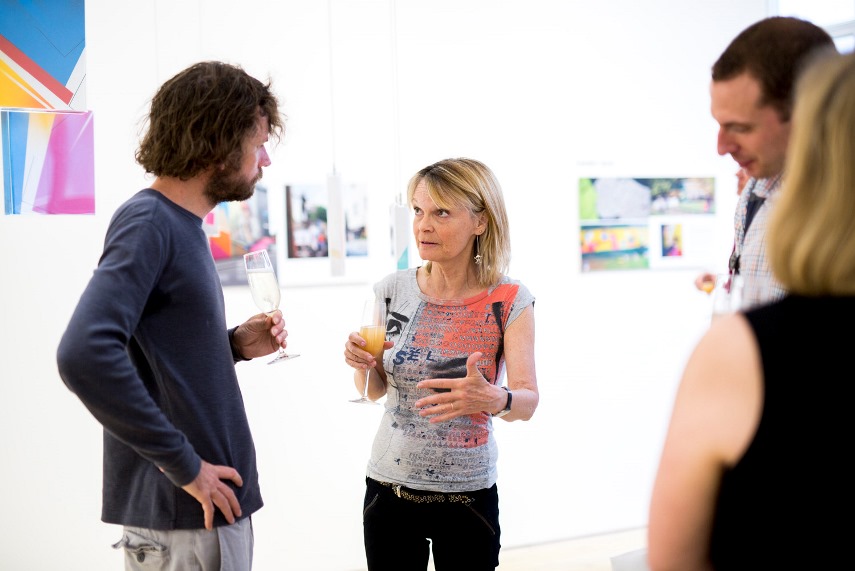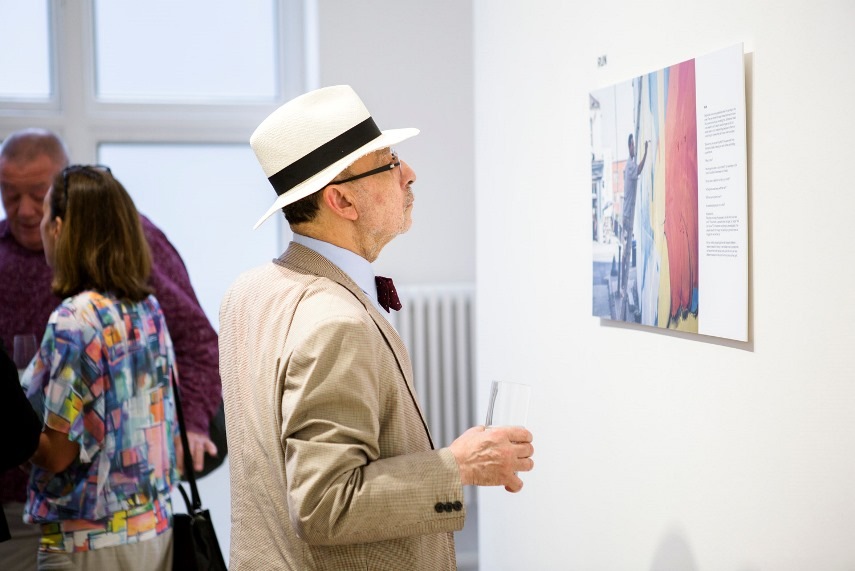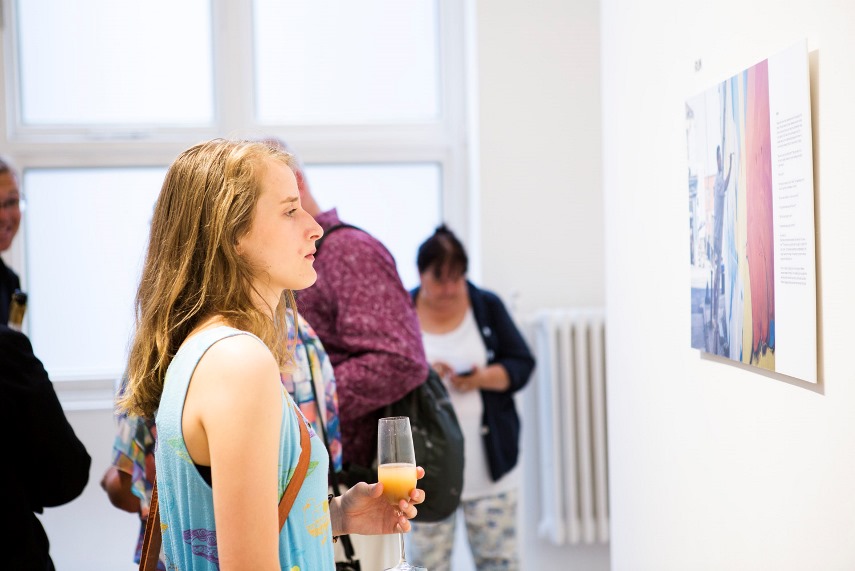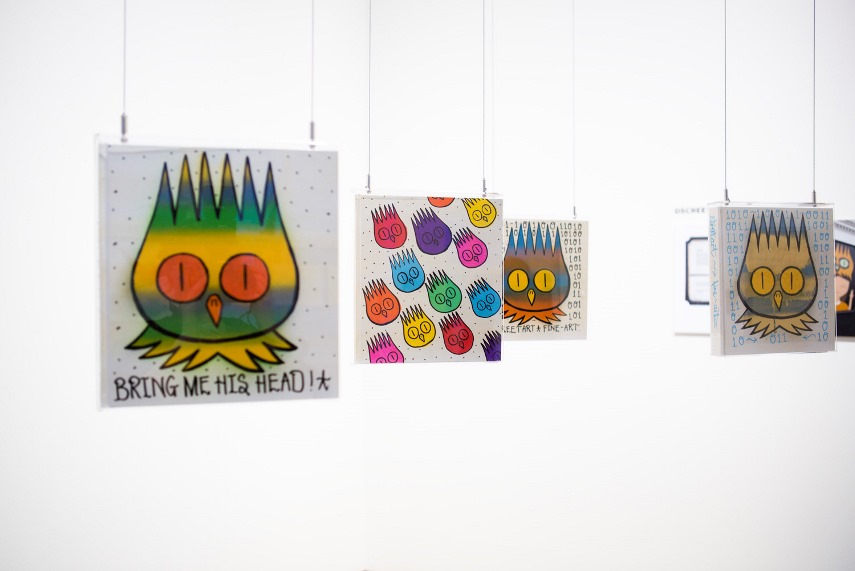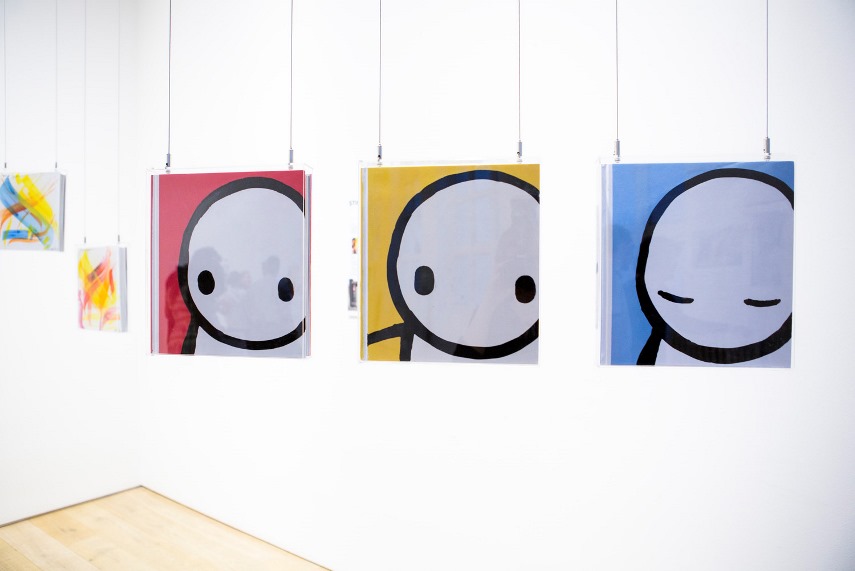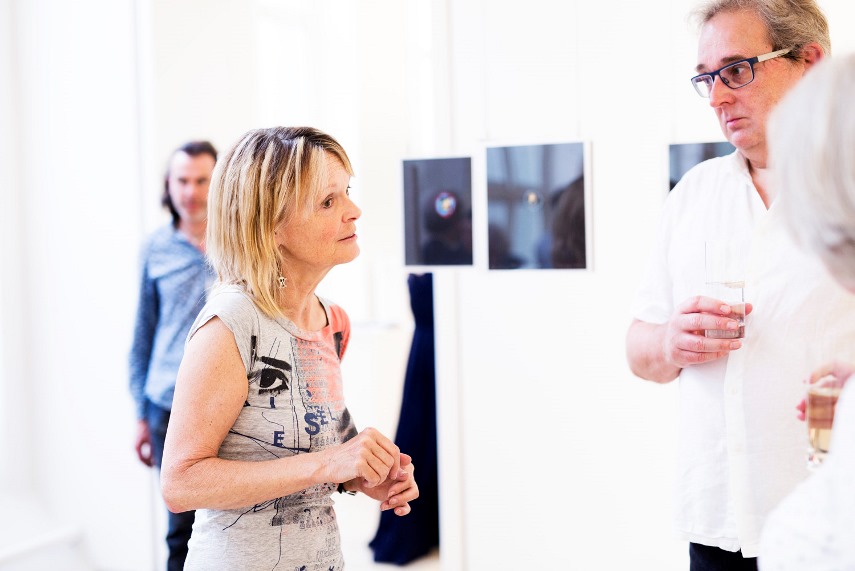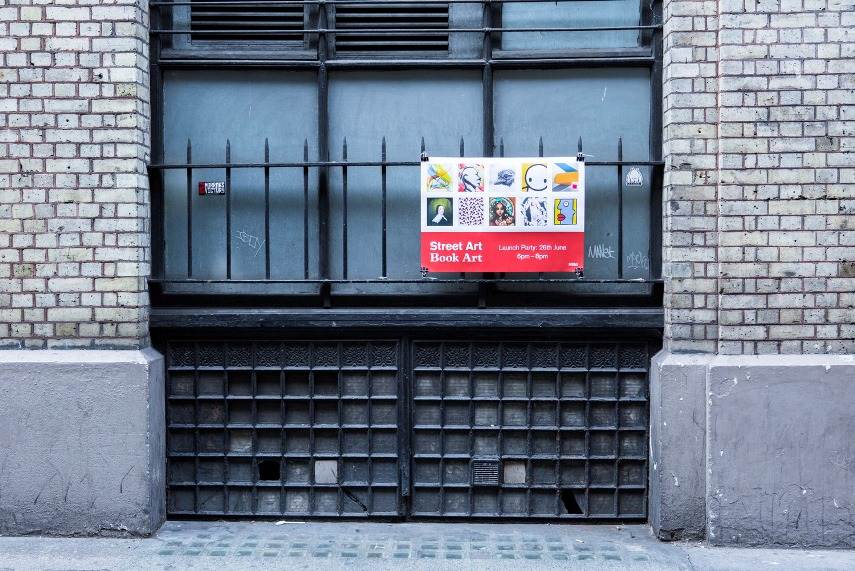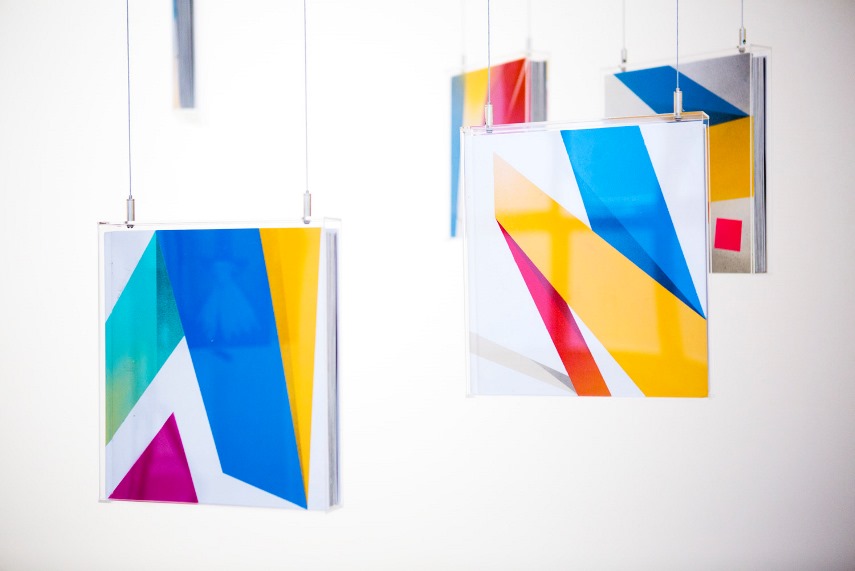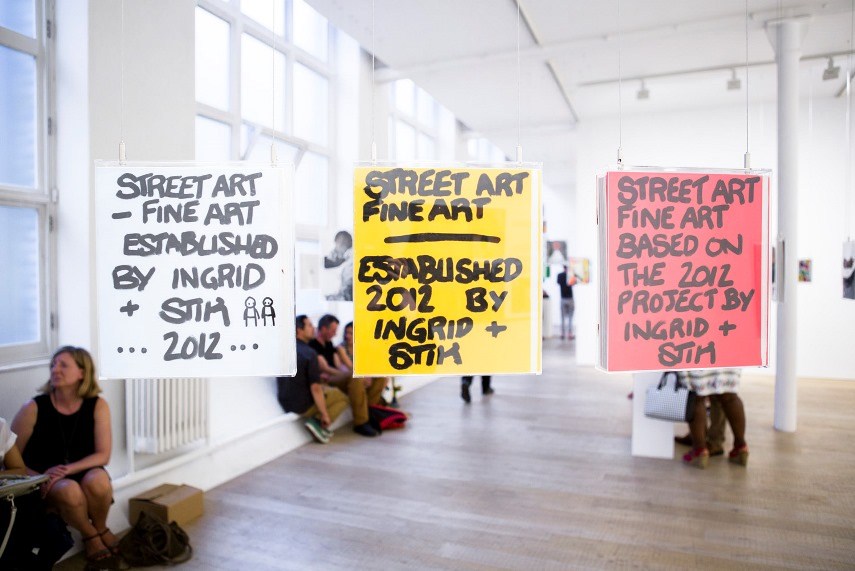 Featured image: Ingrid Beazley, All images Courtesy HENI Publishing.
Love art, street or classical? Sign up for My Widewalls for FREE!