Starting as a subversive and radical act of creative vandalism, Graffiti evolved into a popular and desirable art form adorned in galleries and museums worldwide.
While the central element of the graffiti culture was writing, the form is today strongly influenced by an illustrative character.
Evolving in a myriad of ways, whether through abstraction of letters or figuration, contemporary Graffiti still holds strong references to its roots. Galerie Droste will be welcomed at Galerie L.J. in Paris with an exhibition that sketches the evolution of this ever popular art form.
Titled Art Is Where the Heart Is, the exhibition will be organized in two Volumes. While the Vol.1 will feature artists rooted in the graffiti scene but who have found their way into the studio, Vol.2 will focus on artists whose work is characterized by a figurative mode of expression.
Featuring artists for the Vol.1 are Heiko Zahlmann, EGS, Honet, Mark Jenkins, Mason, MOSES & TAPS™, N.O.Madski, Nug, Paul du Bois-Reymond, Niels Shoe Meulman, Smole, Zes, Boris Tellegen and Noah McDonough, while featuring artists for Vol.2 are Amir H. Fallah, Brian Robertson, Collin van der Sluijs, Cone The Weird, David Radon, Hendrik Beikirch, Hilary Pecis, Libby Black, Os Gêmeos, Peter Saul, Robert Matzke, Super A, Wayne Horse and Chris Ellis Daze.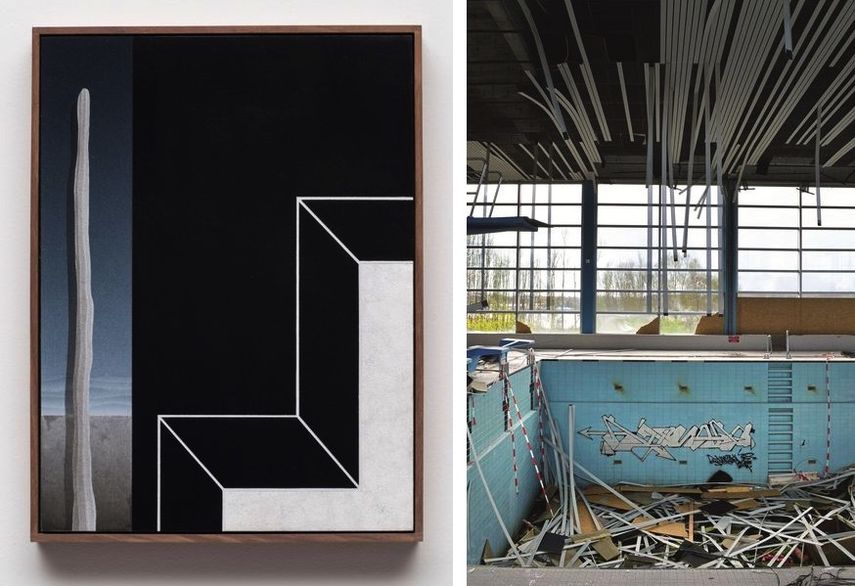 Art Is Where the Heart Is Vol.1
The Graffiti scene emerged alongside the Hip Hop culture in New York during the 1970s, when a number of graffiti writers started tagging their names.
Originating from the tag, a writing style which included letters and numbers, Graffiti continued to develop and evolve through individual aesthetics and styles of each writer.
The Vol.1 of the exhibition will illustrate the evolution from the classic written Graffiti to the abstraction of letters in several art forms. In order to visualize the range of artistic approaches based on lettering, the exhibition will also present several sculptural works.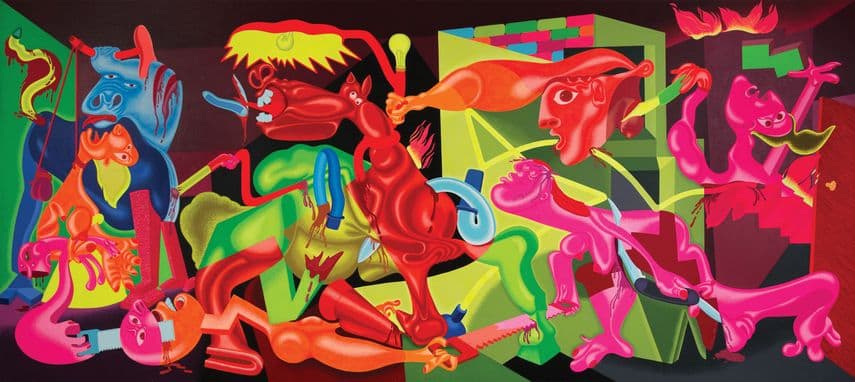 Art Is Where the Heart Is Vol.2
Focusing on artists who employ a figurative mode of expression, the Vol.2 will present artworks that deal with our everyday surroundings, ordinary objects and urban environment, with social and political topics, or take the viewer into surreal worlds.
Featuring artists who paint both in the streets and the studio, while still maintaining elements of classical graffiti, the exhibition will offer a diverse glimpse into realistic and naturalistic street art by artists who employ completely different outputs and approaches.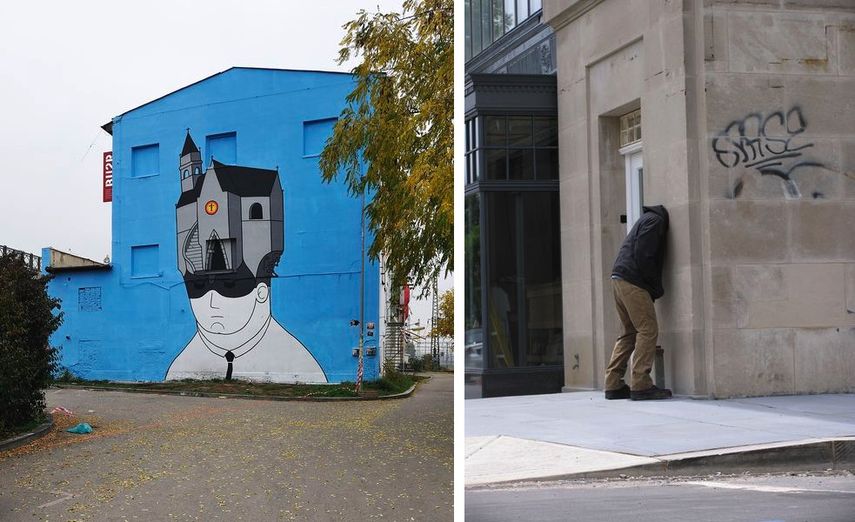 Two Exhibitions at Galerie L.J.
Organized by Galerie Droste from Wuppertal Germany, the Vol.1 of the exhibition Art Is Where the Heart Is will be on view at Galerie L.J. in Paris from February 2nd until February 13th, 2018, while the Vol.2 will be on view from February 15th until February 27th, 2018.
The opening reception for Vol.1 will be held on February 2nd at 6 p.m, while the opening reception for Vol.2 will be held on February 15th at 6 p.m.
Featured images: Hendrik Beikirch - Vera Mannheim, 2016; Zes - Untitled, 2016; Super A - Message in a bottle, 2017; Smole; Robert Matzke - Mural in Soest, 2013; Niels Shoe - Meulman; Moses Taps™ - Splash Train; Mason Shark - Lissabon, 2016; Libby Black - Oh Lord Wont You Buy Me a Mercedes Benz, 2015; Heiko Zahlmann - Untitled, Hamburg, 2014; Egs - Pink Hor, Latvia, 2017; Collin van der Sluijs - Chicago, 2016; Alëxone Dizac - Mêche ma gueule, 2016 (detail);  Left: Paul du Bois - So Much Love To GIve, 2015 / Right: Wayne Horse - Work in progress; Left: Cone The Weird - The Million Dollar Man, 2014 / Right: Os Gemeos - Rolando Escadabaixo, 2012; Hilary Pecis - Living Room Book Stack; Nug - Untitled #1, 2013; Amir H.Fallah - Veiled Broadcast, 2013. All images © art is just a four letter word UG&Co.KG and Galerie Droste Wuppertal.