Long and strong communist era in Russia has made its mark on every aspect of life. While huge murals and works of art produced for the public spaces were practically always commissioned and contrived to serve to state ideology, street art in the western sense was considered a crime. It is still largely looked down upon and saw as vandalism, but in the recent years, the situation has been improving.
Opening up to a lot of western influences, Moscow became the first hub of street art in Russia. New team of urban planners has a more artistic idea of what a city should look like, which sounds rather promising. More and more galleries, bars, clubs and shops have been opening around the city, often in appropriated former halls served to different purposes - old winery, chocolate factory and so on.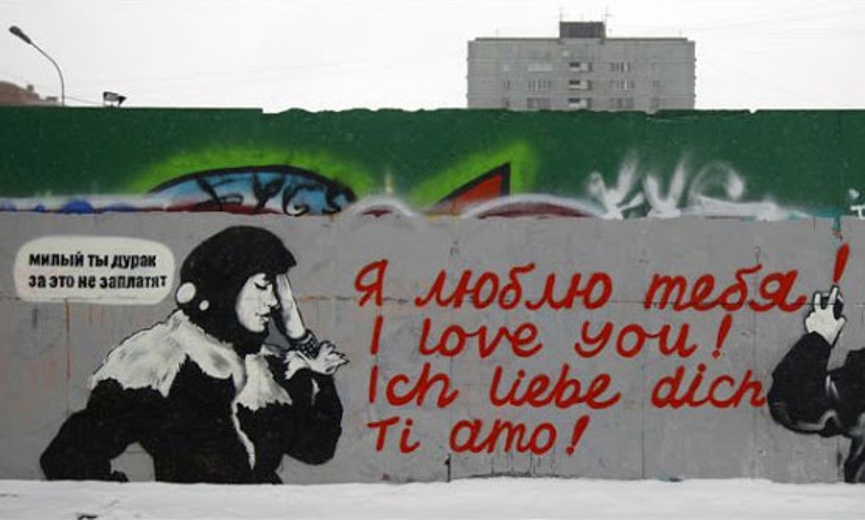 P183
One of the pioneers of contemporary Russian street art, Pasha 183 paved the way for more urban creatives to start their street art actions, with his daring night painting and numerous arrests. Pavel Pukhov was signed also as Pavel 183 and P 183 before his sad destiny caught up with him - he died in 2013, unexpectedly, at the age of 29.
Not only his bravery to pursue the art was inspirational, but his talent to create witty urban remarks out of everyday objects and situations. One of the known works of Pasha 183 were a pair of glasses done in a yard covered with snow, where one of the glasses arms was a lamppost. His chocolate bars on a concrete panel were also noted, as a commentary to the rapid consumeristic culture coming their way, by creating a much desired commodity that cannot be bought because of its size and material.
Pasha 183 was a mysterious rebel, street satirist, often compared with Banksy, and her guarded his true identity carefully. It is only known that he has a background in design. His political work made him a role-model, an anarchist and a creator inspired by a new wave of street protests in Moscow, containing both riot and police imagery. Although life of this street poet ended prematurely, his legacy will continue to inspire newcomers to the urban art scene and beyond.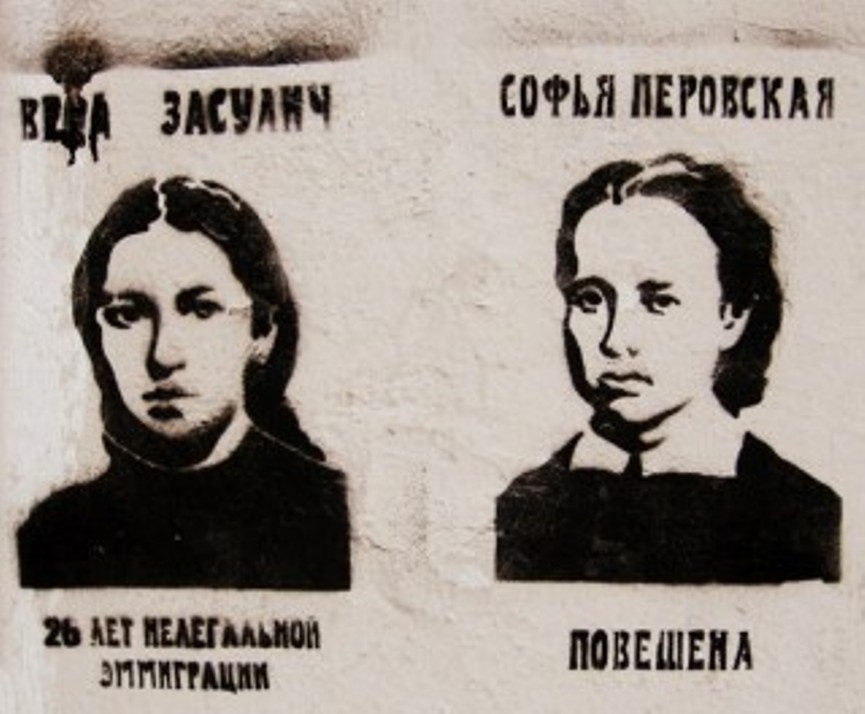 Mikaela
Another anonymous street vigilante of Moscow is the feminist artist Mikaela. She created a series glorifying Russian female revolutionaries from the late 19th century.
She was driven by their fearless sacrifice for freedom. A different series by Mikaela drew much attention to the issue of sexual and other abuse of women, and the burning problem of prostitution.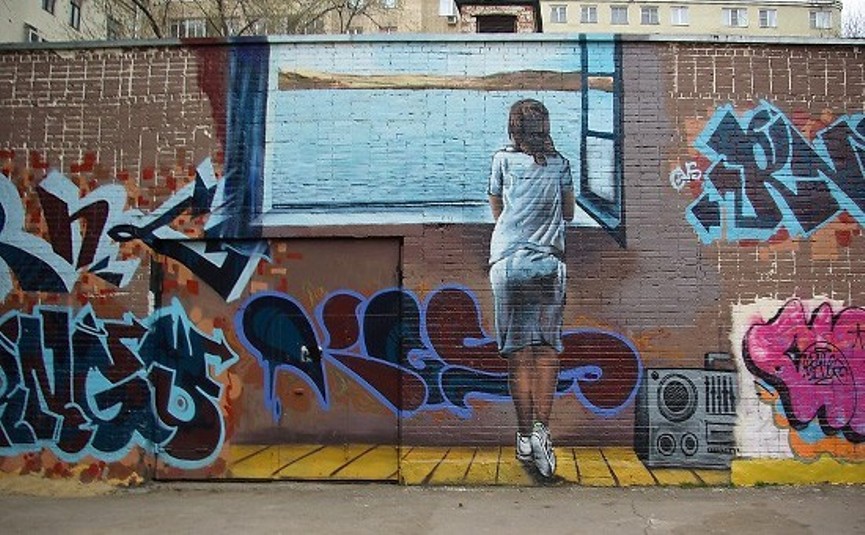 New Era of Russian Street Art
The new endeavor of slowly allowing urban art in the outskirts of Moscow came about four years ago, when the city realized the overwhelming grey dullness of its suburban neighborhoods. Several areas in the northern Moscow, around Babushkinskaya metro station were embellished with street art works. Crews from around the world were invited and adorned twelve buildings with colorful, lively graffiti. This action was very welcomed by the locals, who saw a sign of a more happy times for their district.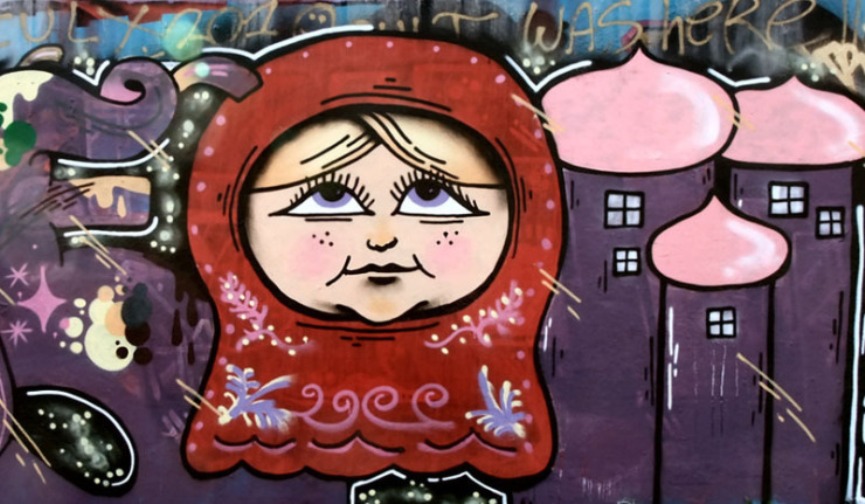 Year 2012 brought a first street art festival to Moscow, and surprisingly, aerosol art was included. Street art festival was named MOST and the organizers hope to bring new ideas and solutions to vitalize the urban landscape.
Today, graffiti around Moscow are different. Although still prosecuted, street artists act more freely, tackling issues such as inequality, homophobia, Pussy Riot questions and other uncomfortable themes for the Russian political establishment.  They are socially conscious, political, funny or romantic, but one thing they have in common - they are a part of a new and booming movement of freedom in the once oppressed environment.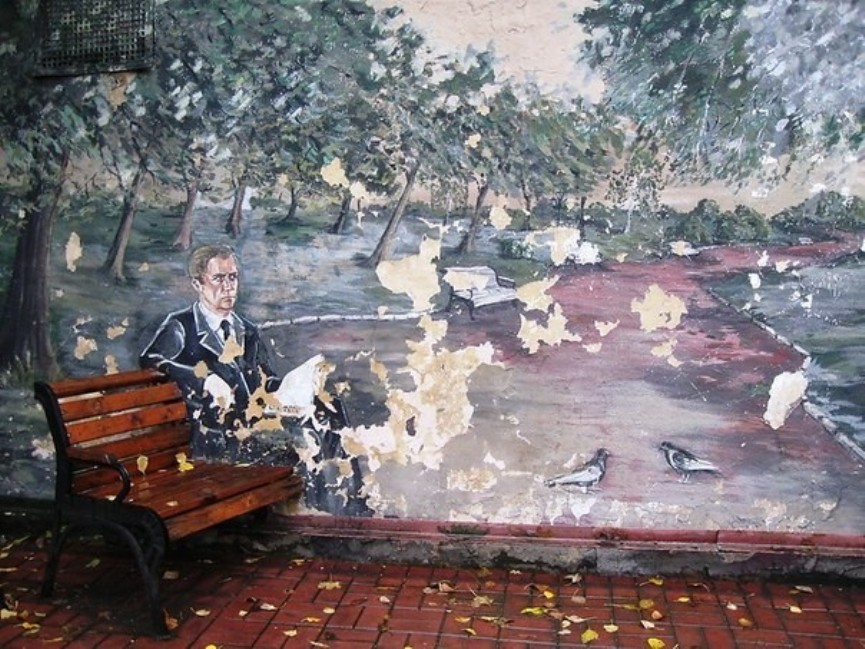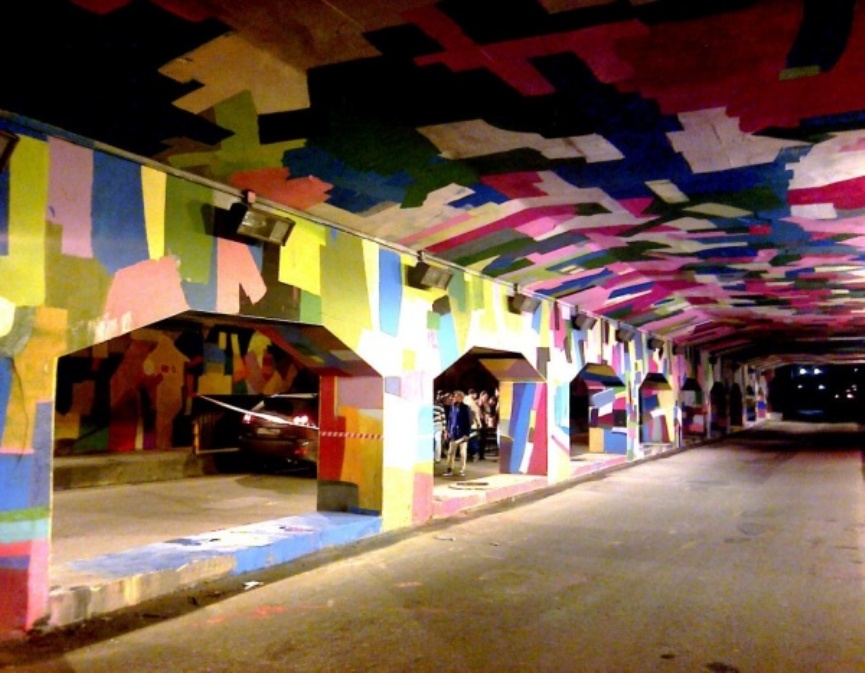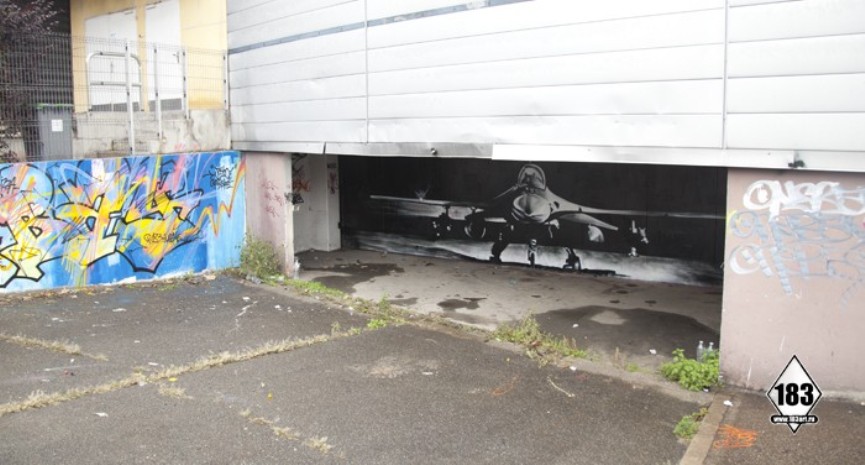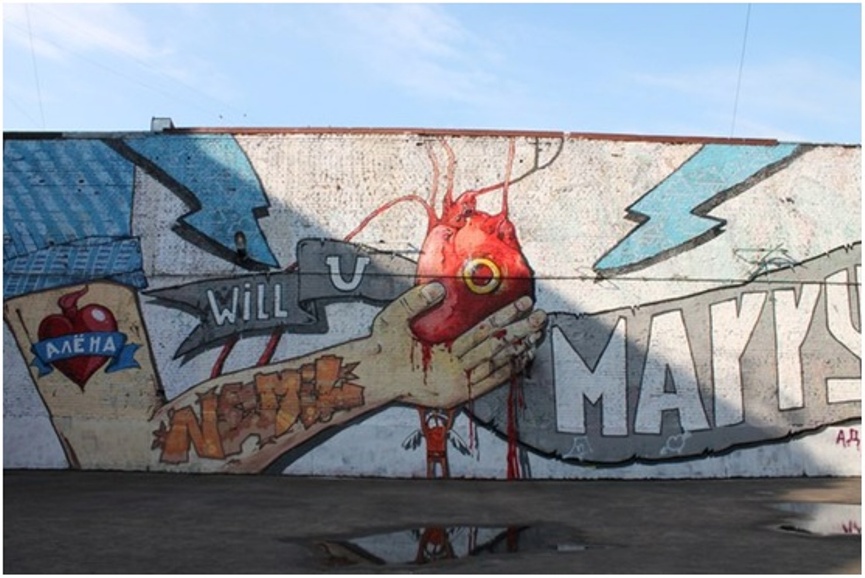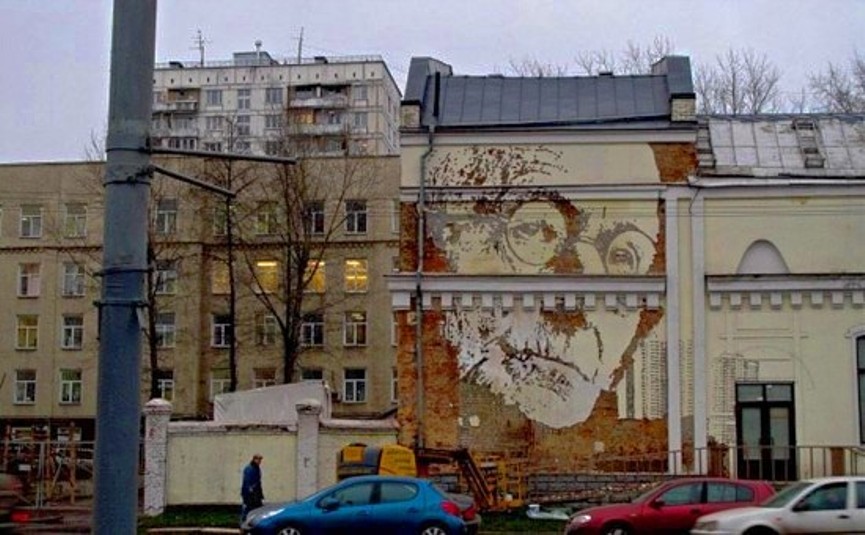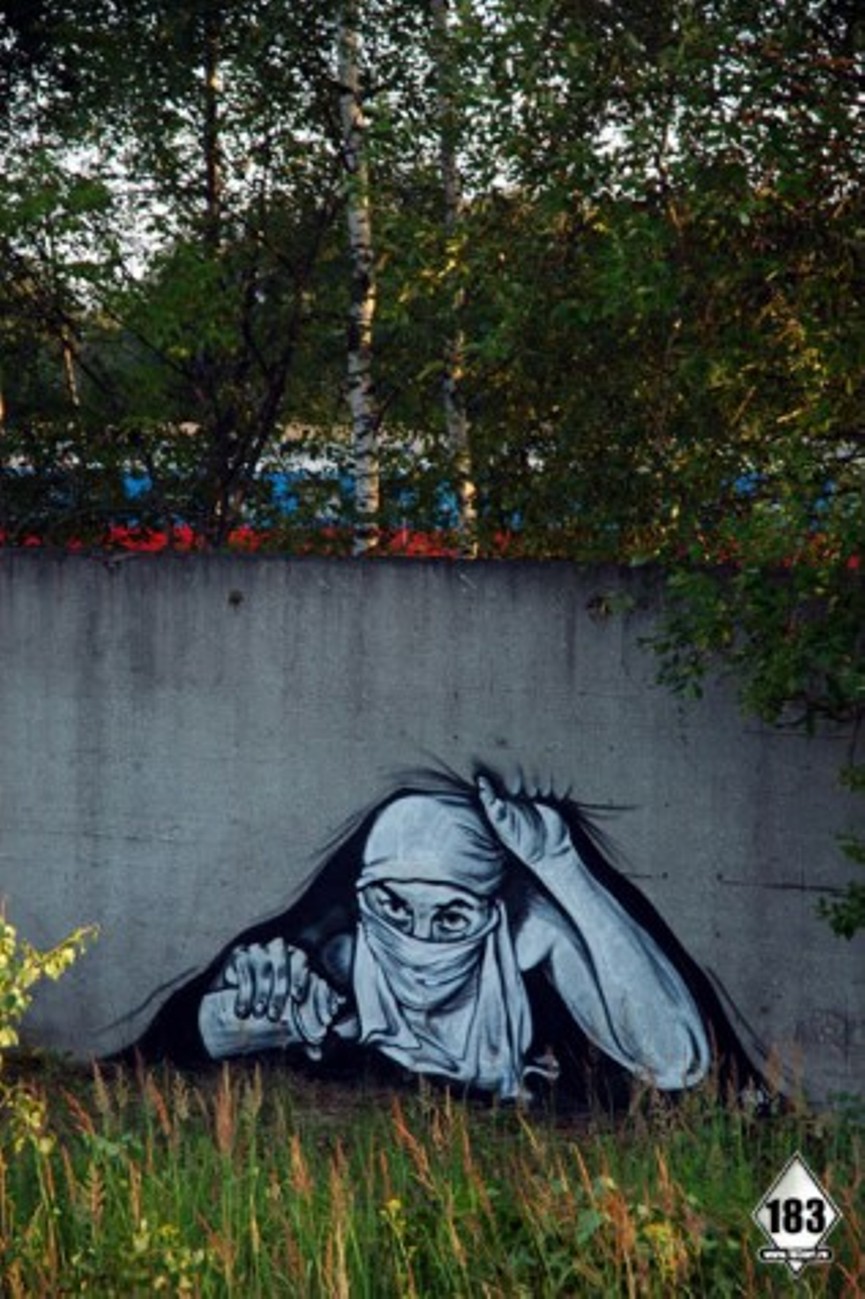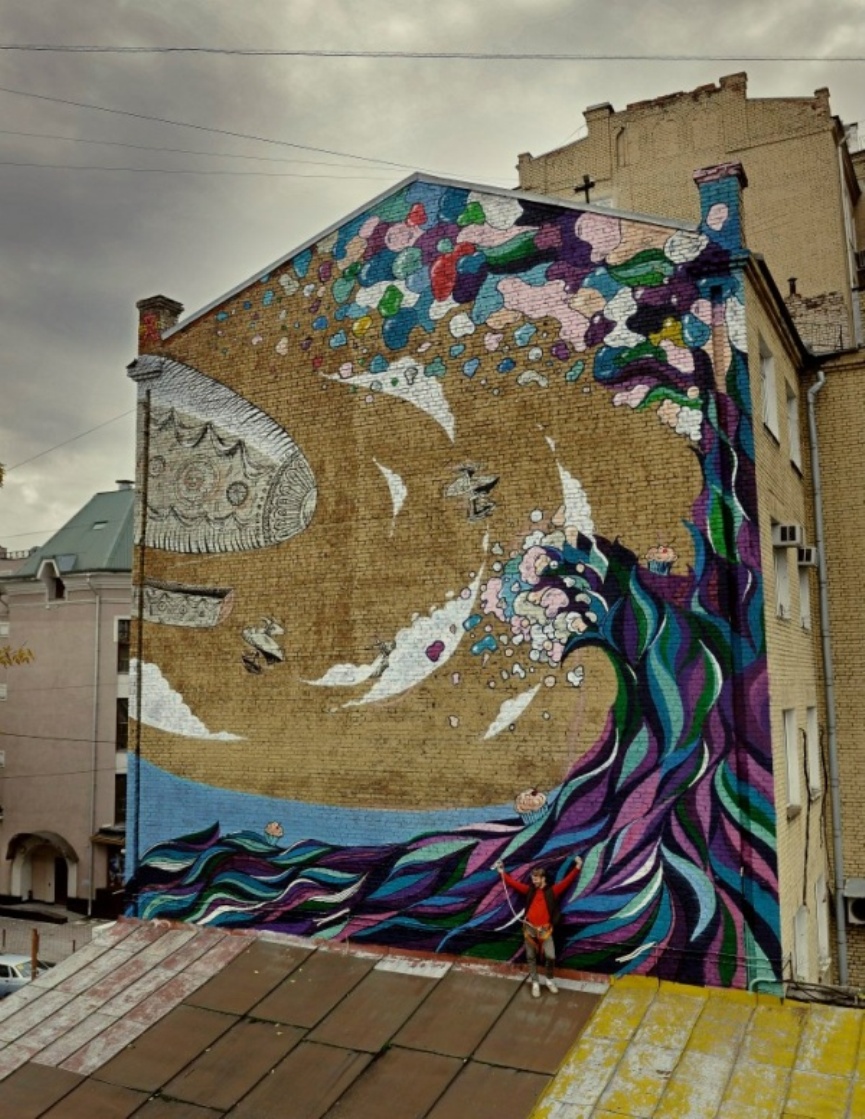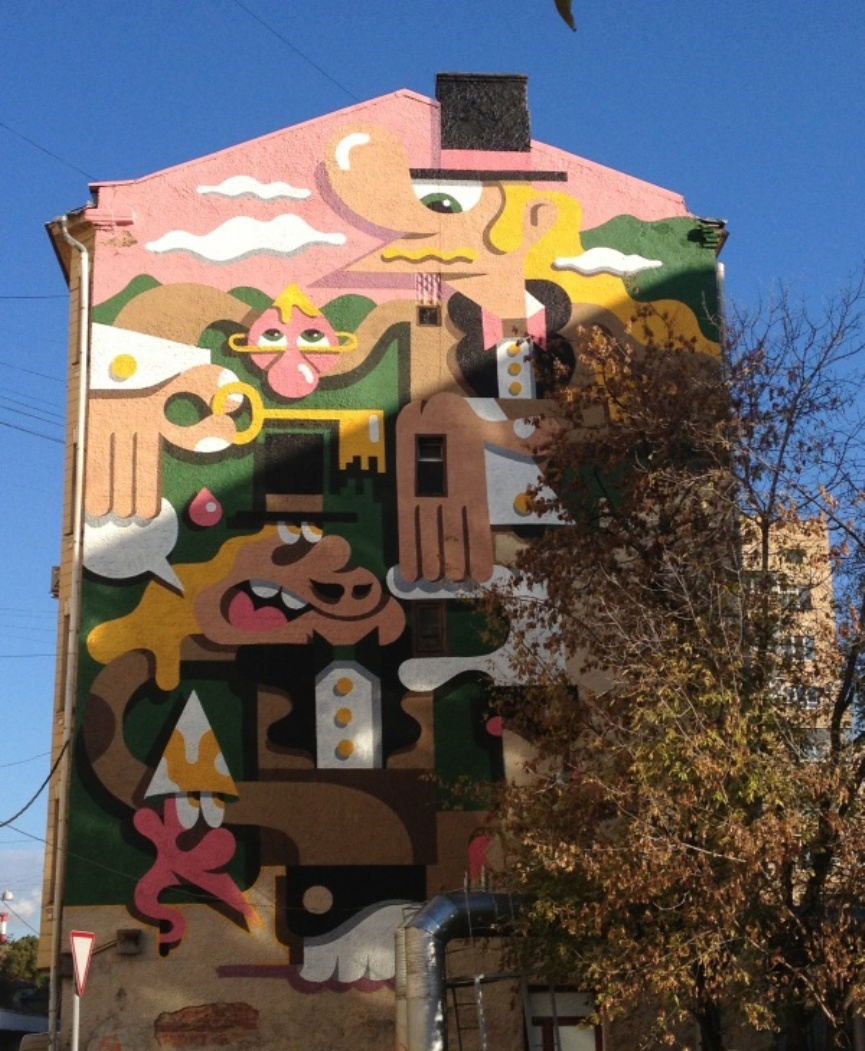 Sign up for free to My Widewalls, and find out what's cooking in the world of art around the globe!