Parisian branch of Magda Danysz Gallery is presenting a new group exhibition by three artists, whose histories differ, but whose expressions have much compatibility. YZ, JonOne and Nicolas Buffe have their work displayed on the show titled Black&White, opened on January 11. This beautiful show is dedicated to exploration of artistic and representational possibilities of the seemingly limited black and white chromatism.
Monochromatic Black and White
Although their individual approaches are inspired by different sources, and contain various cultural references pertinent to their respective backgrounds, all three of them employ the monochromatic black and white palette, regardless of media. This austere chromatism is explored by this group of artists reaching its farthest borders, and exuding all the richness of gray nuances it has to offer. Even though minimalist in coloring, the works of YZ, JonOne and Nicolas Buffe are nothing of the sort when it comes to iconography, composition, ornamentation and aesthetics. The black and white coloring allows for rich contrasts and dramatic effects on all works, whether they are Buffe's accents of white chalk extracted from the blackness of paper, subtlety of shading of black ink wash executed on silk paper by YZ or the piercing white negative of signature calligraphic graffiti compositions of JonOne. Each of them detains their personal artistic language and poetics, with notable delicacy, finesse in linework and enchanting details.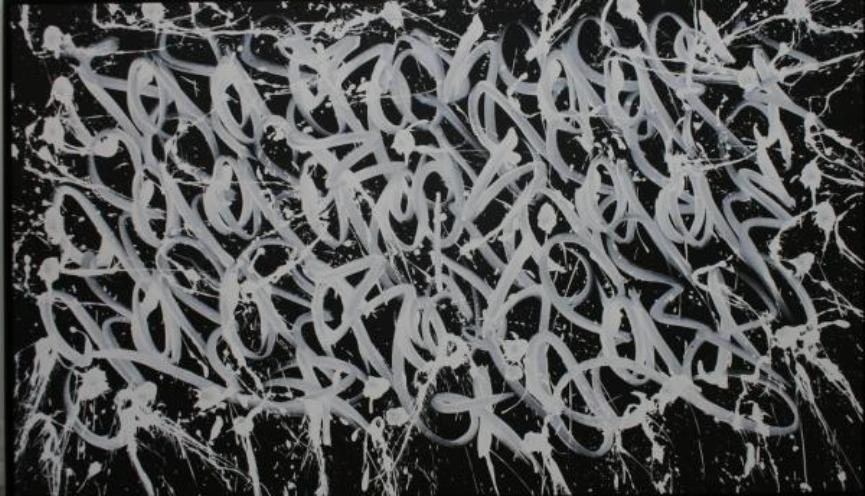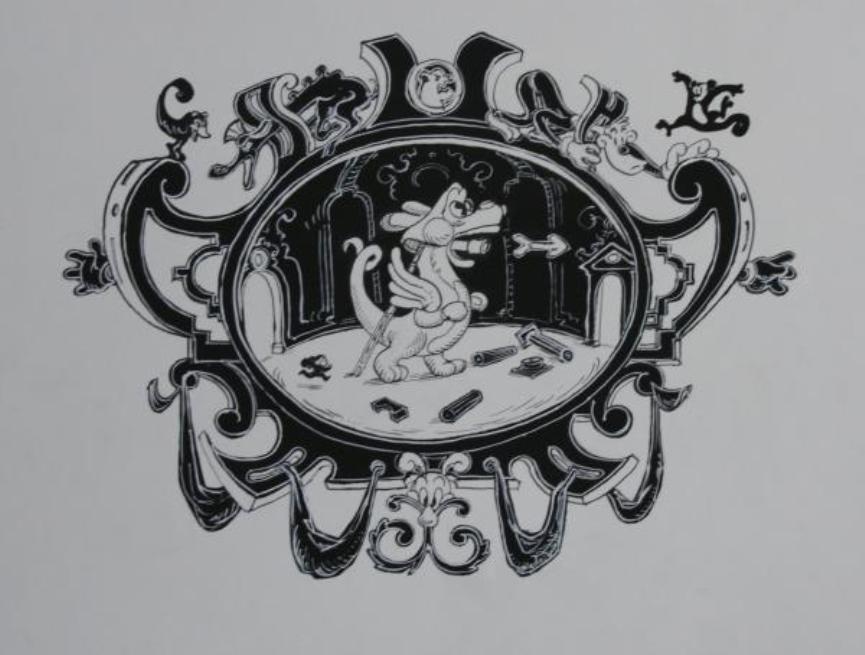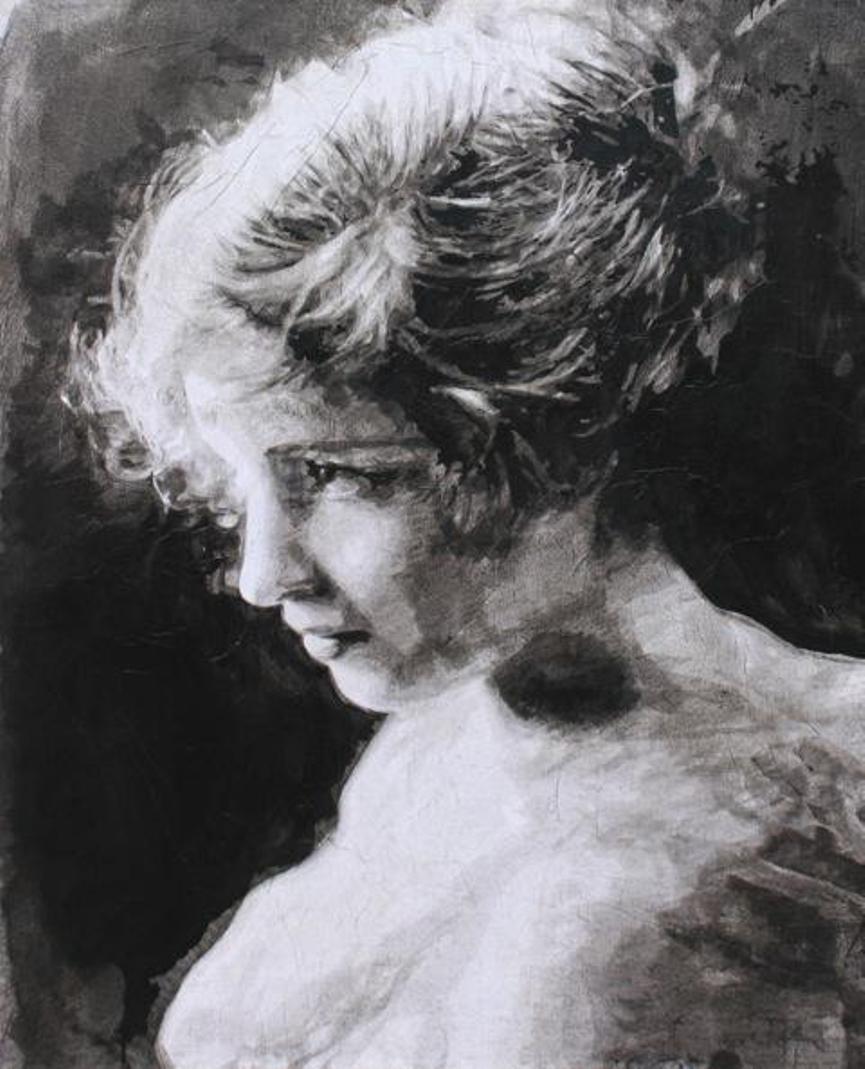 Nicolas Buffe
Nicolas Buffe is an artist who was so captivated by Japanese culture, comics, manga and games, that he moved to Tokyo, where he resides since 2007. Naturally, his work testifies to being largely influenced by the rich popular heritage of Japan, as he has been exhibiting between his far-eastern residence and his native France. His comprehensive compositions are packed with allusions to anime and American cartoons intertwined with baroque-like elements, together creating peculiar, alluring pictures of a distinctively old-fashioned style, but still a very fresh character.
JonOne
JonOne is a New York born artist, who grew up on the emerging graffiti scene of the Big Apple. His transfer to France in the mid 1980s kept him interested in street art, as he was exhibiting his work throughout Europe and gradually built an influential name on the graffiti scene of Paris. His work exudes strong associations to the both New York and French style of graffiti, blended into a dramatic, recognizable personal style. JonOne's graffiti-like paintings are defined by his approach to letters, his elaborate handwriting and impressive use of color and shades.
YZ
As one of the major figures in French street art today, YZ (pronounced eyes), creates her work primarily on paper which she then pastes onto walls of various urban areas. YZ is active as a video artist and photographer as well, but enjoys producing mixed media projects in order to showcase her particular gentle, highly aestheticized artwork. Her style is immediately recognized by soft shapes, monochromatic gradations of color, historic and classic evocations in imagery and ethereal atmosphere.