A street art group show titled Street Art/Inventory at OPEN WALLS Gallery marks the beginning of a season for this urban art space. The selection of exhibited art comes from a group of artists including Levalet, ALIAS, Madame, SP38, Vermibus, Jordan Seiler, and Thomas von Wittich. Although with different backgrounds and expressiveness, these artists intervene in urban imagery and create pieces that in a unique manner communicate with the observer. Being the first exhibition in 2017 at OPEN WALLS gallery, its aim is to offer to viewers a visual exploration of changes, interchanges, trends, conventions, and transformations that mark our culture and art production, and which gave push to the rise of street art movement today.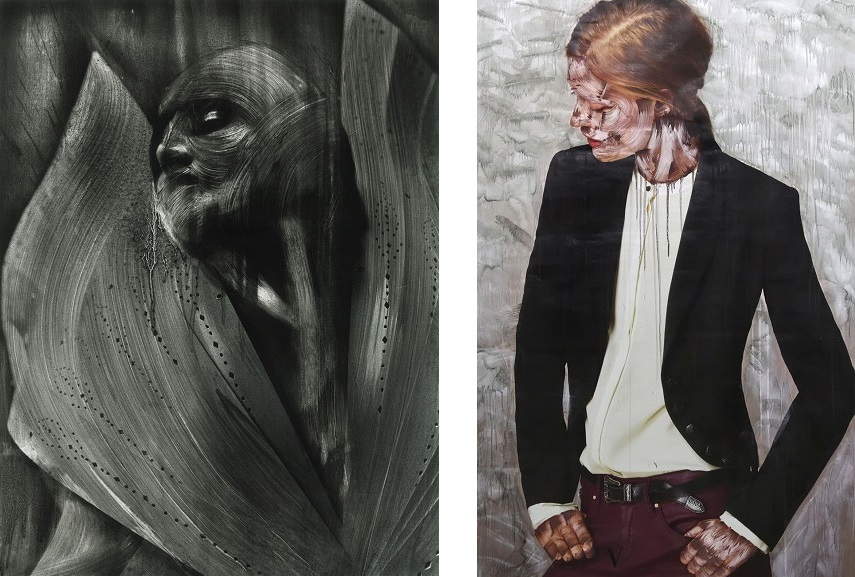 Street Art Offered in a Gallery Context
Regardless of the media and space in which they work, the artists at the exhibition remain focused on retaining the conceptual coherence with street art, developing the same expressions in different spaces and regardless of canvas. The media they use vary from screen print propaganda, collage, stencils, adbusting, drawings, and street photography, with the original idea of their street-based artistic activism preserved. Instead of creating for commercial purposes, the artists selected for the show rather focus on works that are conceptually thought provoking, and stylistically stratified. They call observers to action, instead of sedating them with pieces that are aesthetically satisfying but without a strong political content.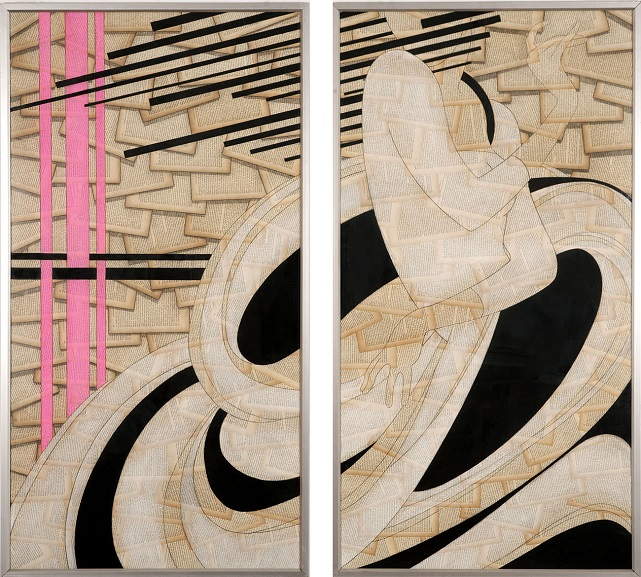 Devoted to Street Art – Introducing Artists at the Show
Coming from the world of photography, Jordan Seiler engages with public environments in a way that purges them from advertising. He covers ads with simple black and white geometrical forms as a critique of negative effects advertising has on people. Levalet always creates a site-specific works that interact with a particular space in the city landscape. He utilizes humor as a tool through which he delivers his social criticism. It could be said that Alias is the only intimist in the group, executing his works to perfection in a single-figure mini narratives that address specific feelings coming from some awkward moments in life. Similarly to Levalet, Vermibus also acts against advertising and fashion industry and uses advertising posters as canvases upon which he intervenes. Madame's art stands out by its humor and wit. She is the only female member in the group, and she expresses herself in mixed media, including paper, images, cardboard, engravings, different fabrics, and metal. Coming from France, SP38 has been working in Berlin for over twenty years. His artistic style changed over years from lyrical to engaging. Today he is primarily operating with large, white sheets of paper, on which he paints words. Dedicated to black and white photography, Thomas von Wittich recently followed the notorious graffiti group Berlin Kidz and documented their acts of urban defiance in a series called Adrenaline.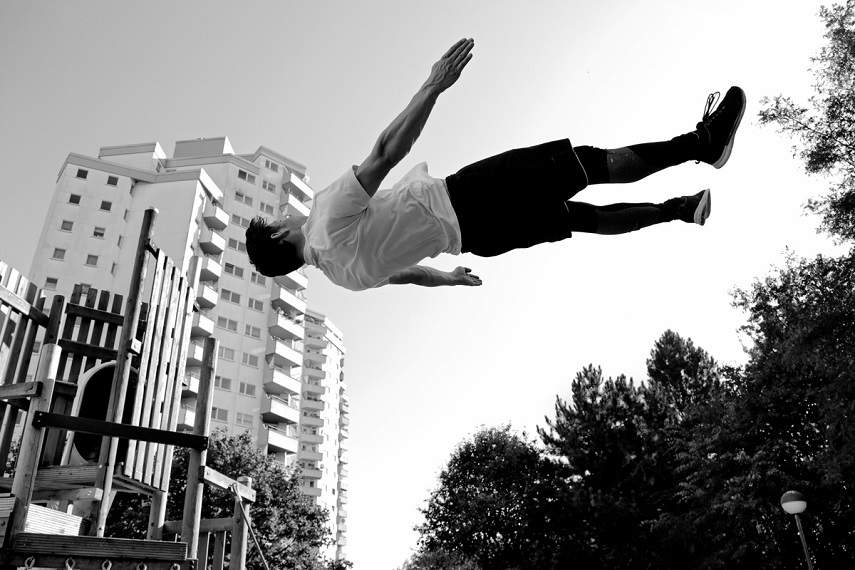 Street Art/Inventory at OPEN WALLS Gallery
The exhibition Street Art/Inventory at OPEN WALLS Gallery is produced with the aim to support the street art movement, and to allow interested collectors, enthusiasts, and first-time buyers to attain pieces that correspond, and are based on the street art practices. OPEN WALLS Gallery will thus serve in the following two months as an alternative territory that thrusts us deep into the originality and vitality of the street art that is constantly changing and shifting its conceptual but also physical borders.
The Street Art/Inventory exhibition opens at OPEN WALLS Gallery on March 2nd, with an opening reception happening from 7pm to 9pm. The show will be on display until April 30th, 2017.
Featured images: Alias - Teenage Riot, 2015; Levalet - Eros rt Thatanos, 2016; Madame - Habiller La Lumiere, 2016; SP38 - Escape. All images courtesy of OPEN WALLS Gallery.