A lovely Parisian gallery Le Cabinet d'Amateur is about to open a show cleverly titled Buffonneries, presenting a selection of delicate fine art works from an array of artists coming from subversive and French street art backgrounds. The gallery which is generally oriented toward bringing back the aesthetics of the 1980s and the urban art has prepared something slightly different on this occasion. This lovely exhibition is inspired by a great French natural scientist of the 18th century, Buffon, who is best known for his encyclopedic work Histoire naturelle, générale et particulière. Besides the gigantic scope of this work, that encompassed 36 volumes, the most important, and the most interesting feature of the book in the artistic sense, were its illustrations. They were executed by Jacques de Seve for quadruped creatures and by François-Nicolas Martinet for birds. They executed they fine drawn representations of animals across 2,000 boards, giving them strong anatomical and aesthetic characteristics and an imaginative, mythological setting.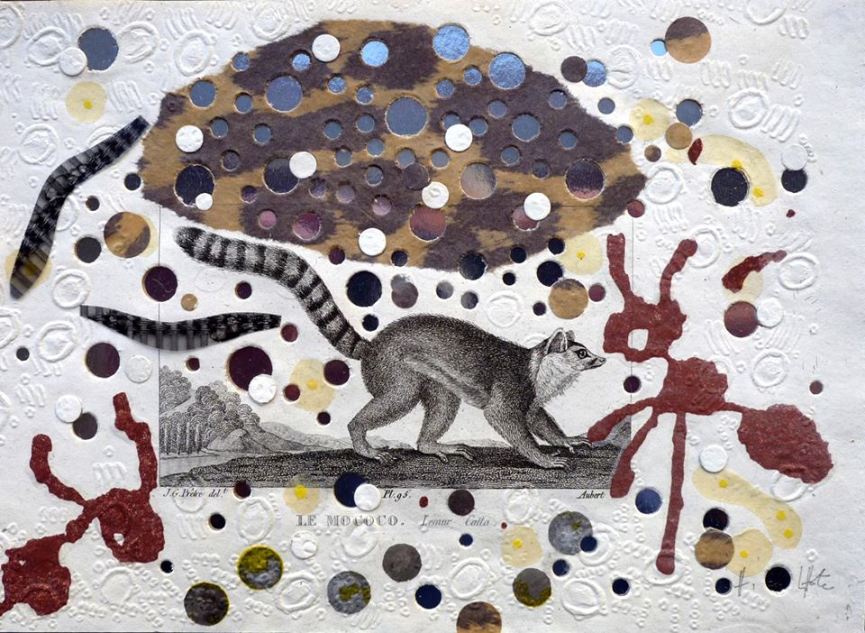 The Buffoneries
The Buffonneries exhibition will contain works by Bault, Arnaud Boisramé, Codex Urbanus, Patricia Erbelding, Joanna Flatau, Patrick Jannin, Dominique Larrivaz, Hélène Lhote, Ricardo Mosner, Paella, Pole Ka and most importantly, Levalet, the visionary French street artist.
The Beast Series
This is not the first exhibition for the gallery focused on interpretations of the historical works. Bestiary&Bugs was presented in 2009, Monsters&Bugs followed in 2012, the 2013 brought Bestiarium Urbanus, and this year is showcasing renderings of Buffon's works by twelve selected artists. Buffonneries will open on January 16 at 6pm, at Le Cabinet d'Amateur Gallery in Paris, and it will be on view until February 2, 2014.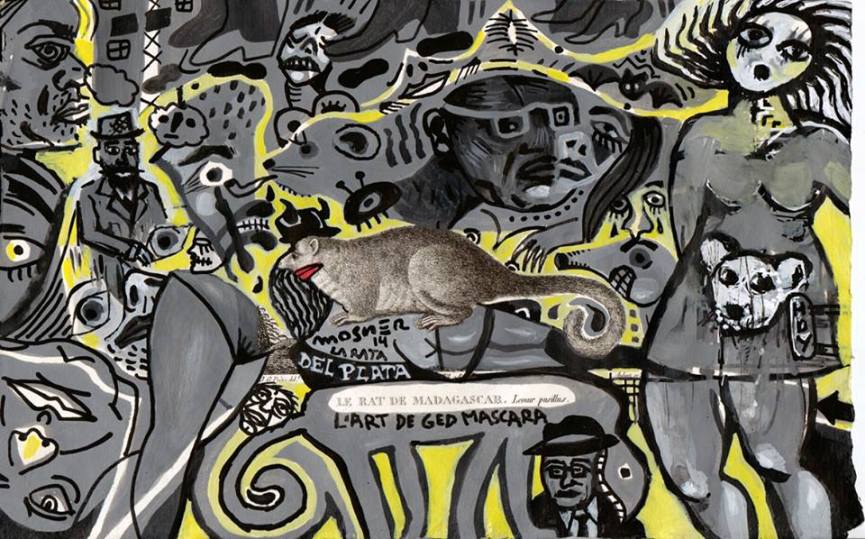 Levalet
Among the group of fantastic artists, some of which come from French street art realm themselves, Levalet is the one we would like to draw the attention to. As a young artist, Levalet is already very well known around Paris for his playful, witty wheat pasted collages and imagery. His characters appear to be interacting with the concrete surroundings, hiding behind objects, kicking the doors, throwing things, jumping… Through an optimistic and crafty street style, Levalet exudes a lot of mischievous, boyish nature, filled with play and good times, and simultaneously  underlines the social criticism immanent to his pieces. His work makes the grim city surroundings a little happier and it has proven to be inspiring in both creative and emotional sense.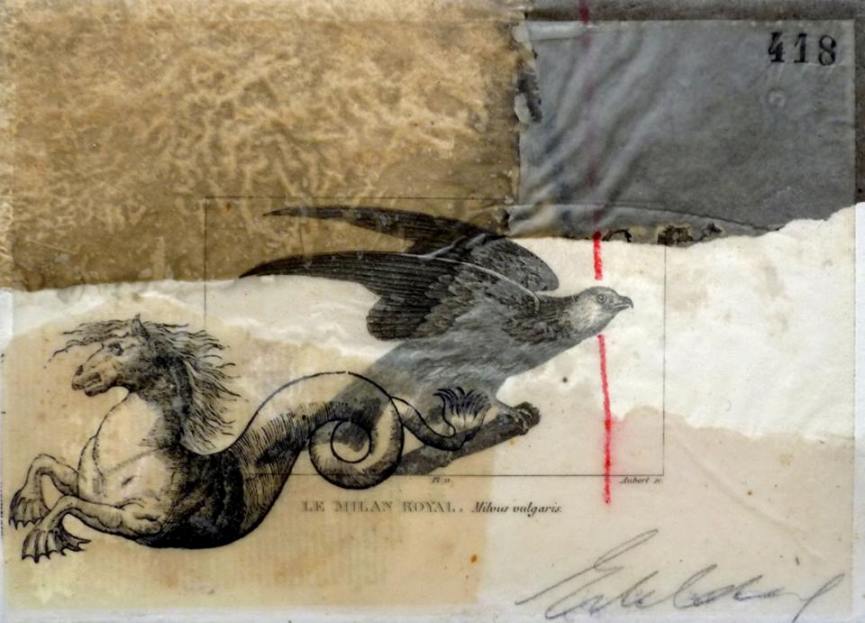 Bault, Arnaud & Codex Urbanus
Bault is the artist who started as a graffiti writer in 1998, but for over ten years now focuses on art, graphic design and video. Boisramé Arnaud is a classically trained French artist who is known for his welding experimental sculptures. Codex Urbanus is an artist who focuses on the ephemeral side of urban art, as a gift to the community and the cure for everyday craziness.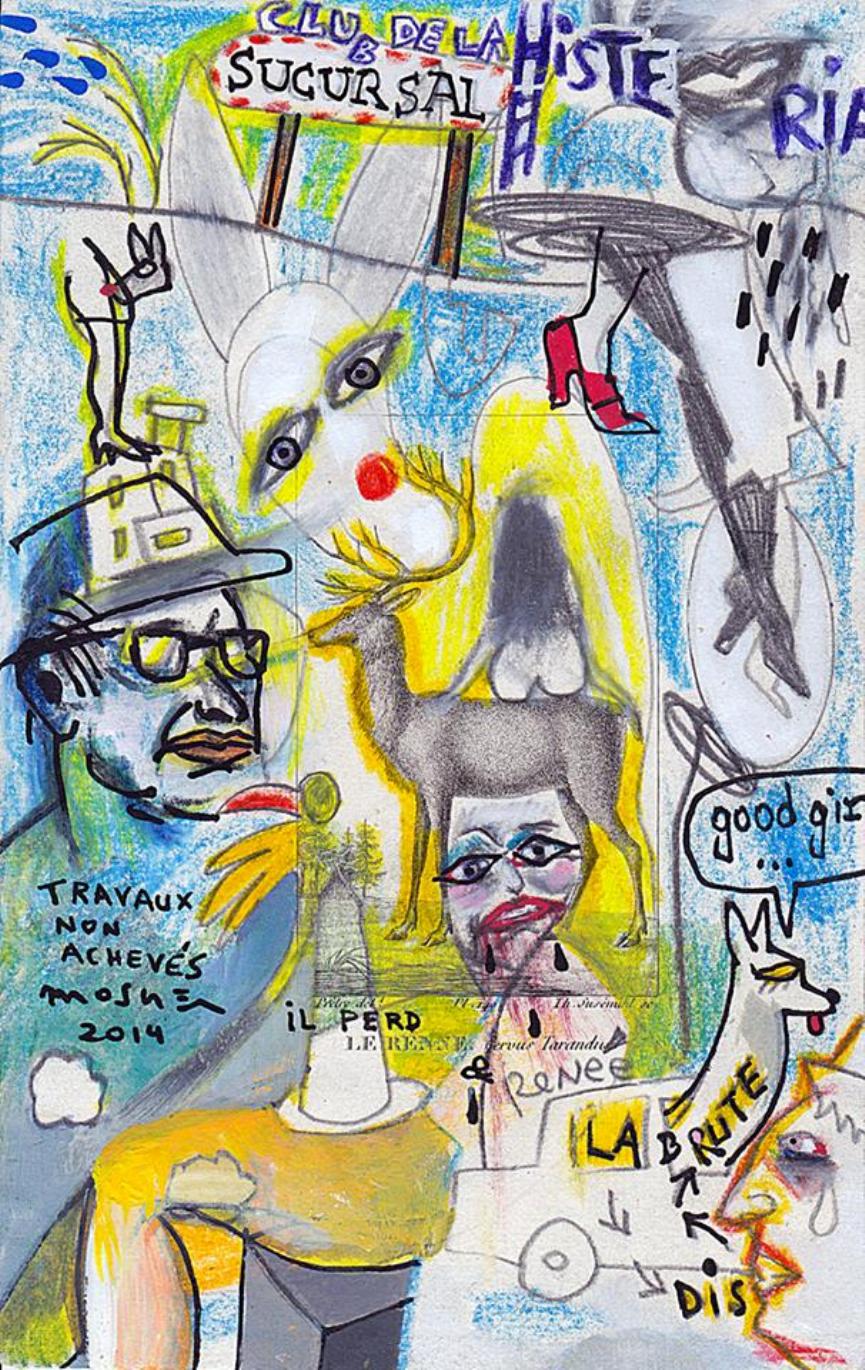 The Others
Patricia Erbelding is a Parisian artist whose overtly poetic approach is created through marriage of multiple media, including photography and sculpture. Joanna Flatau is a Polish born-Paris based artist who is widely recognized in France and Europe. Jannin Patrick creates her intricate designs in Belfort, and Helene Lhote has lived between Algeria, Morocco and Iran, which largely influenced her art. Ricardo Mosner is an Argentinian residing in Paris and he has been active on the art scene since the 1960s, and Michael Palacios, an artist of Spanish origin, is active since the 1980s as he adopted the pseudonym Paella Chimicos. Pole Ka creates depictions resembling a cabinet of curiosities, dissecting and dreaming up hybrid characters that slowly populate the walls of the city.