Arguably one of the most important art movements to emerge in the 21st century, Street art seduces an increasing number of collectors for its vibrancy, non-elitism and the attractiveness to the mass media.
Following the success of last year's exhibition ICONS, the gallery Vroom & Varossieau continues to explore the roots of this exciting movement. Simply titled ICONS II, the current is a showcase works by Blade, Dondi, Futura 2000, Rammellzee and Richard Hambleton.
All of these artists have played major parts in the development of the movement, and therefore, in creating history.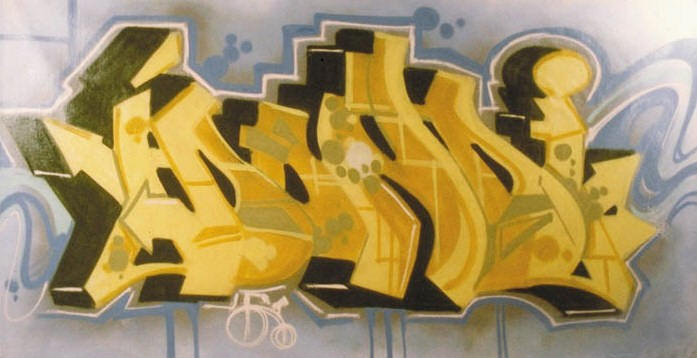 Blade, Dondi and Rammellzee
A true graffiti pioneer, Blade painted over 5,000 pieces on New York's subway between 1972 and 1984, developing his unique lettering style. Initially a part of The Crazy 5 crew, Martha Cooper encouraged him to embark on a career as an independent artist. While his early works emulated the style of his train graffiti, he has later developed a more abstract visual aesthetics.
Another graffiti legend, Dondi moved from simple tagging to more elaborate pieces over time. Working in a bold and bright style, he always used clear and defined writing because he wanted his work to be recognized and shared.
A contemporary Graffiti artist, writer, hip-hop musician, performance artist and art theorist, Rammellzee rose to prominence in the 1970s with his signature spiky lettering on trains. Casting himself as an urban philosopher, he is known for his theory of Gothic Futurism, arguing that graffiti writers were trying to liberate the mystical power of letter from the strictures of modern alphabetical standardization.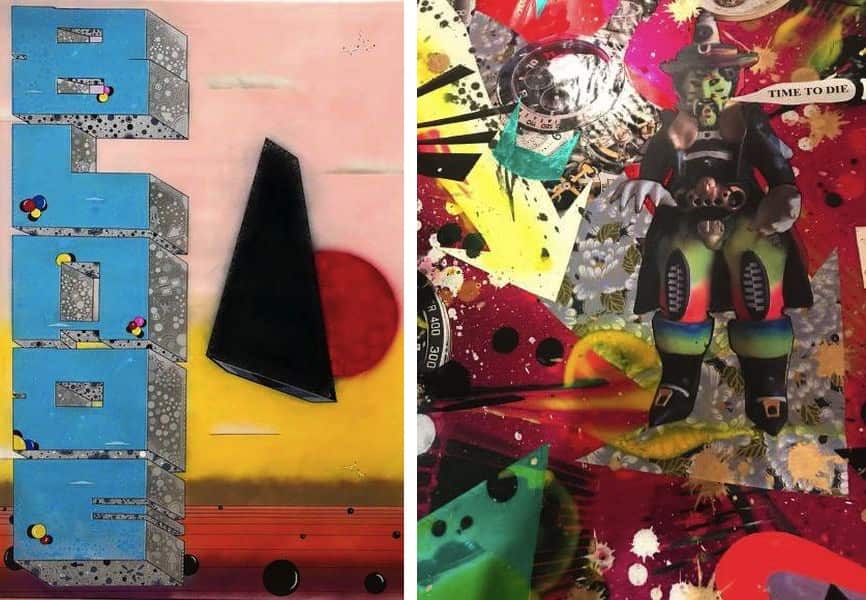 Futura 2000 and Richard Hambleton
A living legend of the graffiti movement, Futura 2000 helped define it in the 1970s by moving away from lettering to create a more painterly, abstract style. Blurring virtual reality and hyperrealism with a retro-futuristic twist, he has paved the way for a whole new generation of high-profile urban artists. With a career that spans more than 45 years, he continues to create fresh and cutting-edge pieces.
Growing up and living on the Lower East Side of New York City, Richard Hamilton rose to prominence with his "Shadowman" works of the early 1980s. His pieces provide a refined insight into social and political shifts of the times. Despite disappearing from the spotlight in the mid-1980s, his works had a major influence on urban contemporary artists worldwide.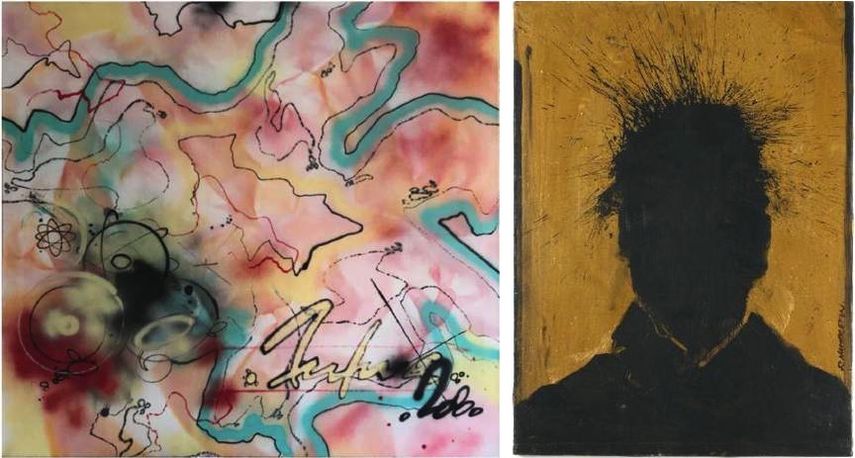 Icons of the Street Art Movement at Vroom&Varossieau
Despite their diverse practices, these three artists have many things in common. All pioneers of graffiti, they have been considered to be outsiders in the academic art world. Drawing inspiration from street life, popular culture and social interaction, they have succeeded in penetrating the existing art establishment on their own terms.
The exhibition ICONS II will take place at Vroom & Varossieau in Amsterdam until May 8th, 2018.
Featured image: Blade Artwork. All images courtesy of Vroom & Varossieau.