A little village in the district of Oristano, Sardinia called Masullas will play a major role in bringing together art, culture, and education through a project of urban regeneration. This picturesque village will host a unique street art event in order to promote the area. Titled Street Art Masullas, it will bring together some of the greatest street artists in the national panorama to give this small village a new coat of colors. Five renowned artists participating in this project will be Tellas, La Fille Bertha, Andrea Casciu, Kiki Skipi and Hitnes. These creatives will participate in the cultural renewal, but also give education to the future generations through a series of didactic workshops.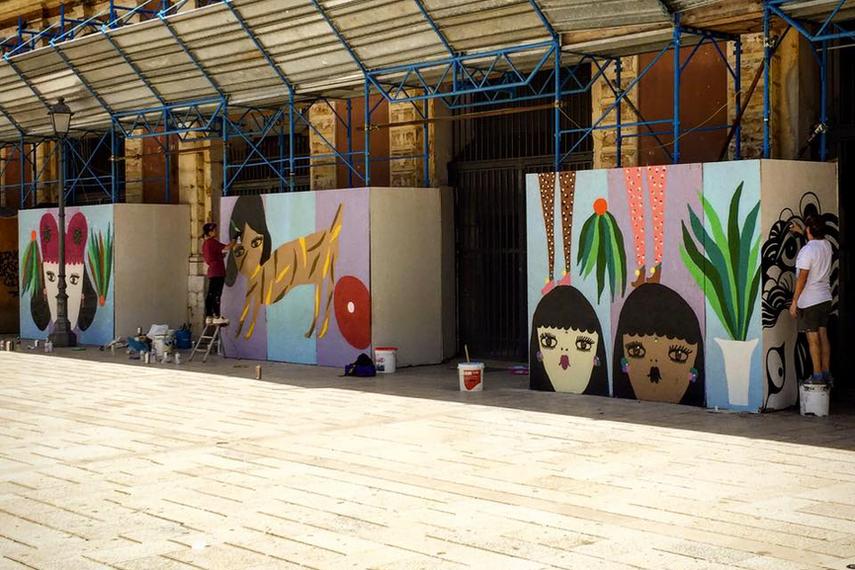 The Project
Giving new life through a fresh coat of color to several walls located in the strategic points of the little village, Street Art Masullas will not only renovate these buildings but also involve all its citizens in the delivery of important social messages. Seeing culture as the main instrument in achieving the economic and social progress of the village, the project strongly promotes sharing and participation. Thus, many of its citizen have offered their walls to become cement canvases, recognizing the importance of the cultural path chosen the local administration. In order to achieve a common goal shared by the community, Masullas will join art and urban requalification plan.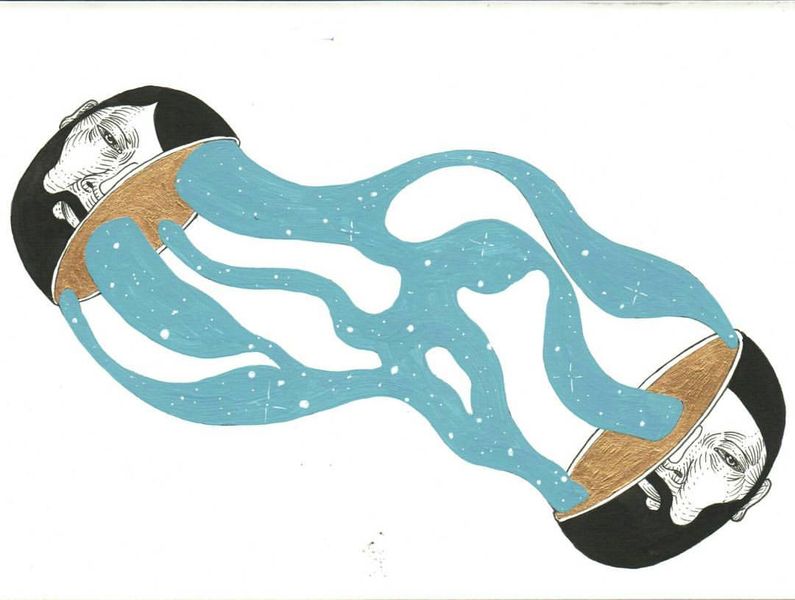 Participating Artists
An Italian artist from Sardinia, Tellas is best known for his amazing murals representing abstract nature. Focusing himself on a non-urban aesthetics, his oeuvre illustrates the most organic, personal and intimate visions of the elements of natural landscapes. On the other hand, the Italian artist and illustrator La Fille Bertha expresses herself through a variety of styles, experimenting and giving shape to her own worlds through different surfaces and materials. Female-shaped and anamorphic characters make a great part of her visual imagery. While the artist Andrea Casciu explores the relationship between a Man and his image through his unique self-portraits, Kiki Skipi creates dreamlike and autobiographical works characterized by the constant research of the self. Lastly, in the visual language of Hitnes, the representation of man is deliberately absent to make space for nature and its elements.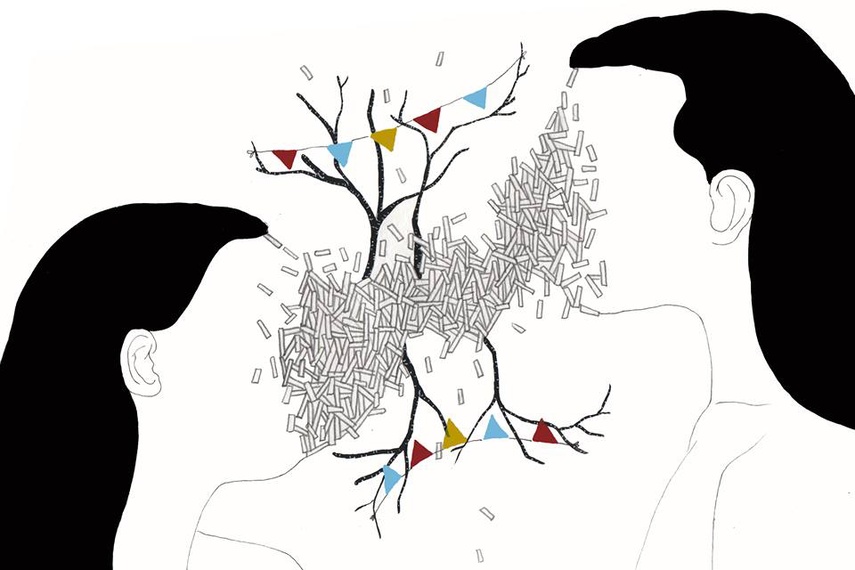 Street Art Masullas in Sardinia
Already known for its history, culture, and archeology, the village of Masullas will now open its door to the world with an event that will deliver a permanent street open-air gallery. Presenting art that expresses itself in all its power, Street Art Masullas will enrich the cultural offering of the Municipality and raise awareness, participation, divulgation and growth. Street Art Masullas will take place from May 15th until May 20th, 2017. Be sure not to miss this unique celebration of art in this small Sardinian village.
Featured images: Tellas Mural; Kiki Skipi Mural; Hitnes Murals; Hitnes Mural; Hitnes Mural; Andrea Casciu Mural; Andrea Casciu Mural. All images courtesy of Street Art Masullas.