Anyone who's ever walked the streets of Berlin can confirm that it is like being in a giant art gallery, with artworks hanging from almost every wall there is. The biggest names of the scene left their mark, and many artists started their career there. Much of Berlin's reputation of being the capital of street and urban art was built by Urban Nation, a cultural foundation led by the amazing Yasha Young and her team. We had the opportunity to discuss many of the organisation's initiatives and projects with Ms. Young in a podcast interview, but this latest endeavour appears to be their most ambitious to date: a formal institution the German capital has been waiting for so long. Behold the Museum for Urban Contemporary Art!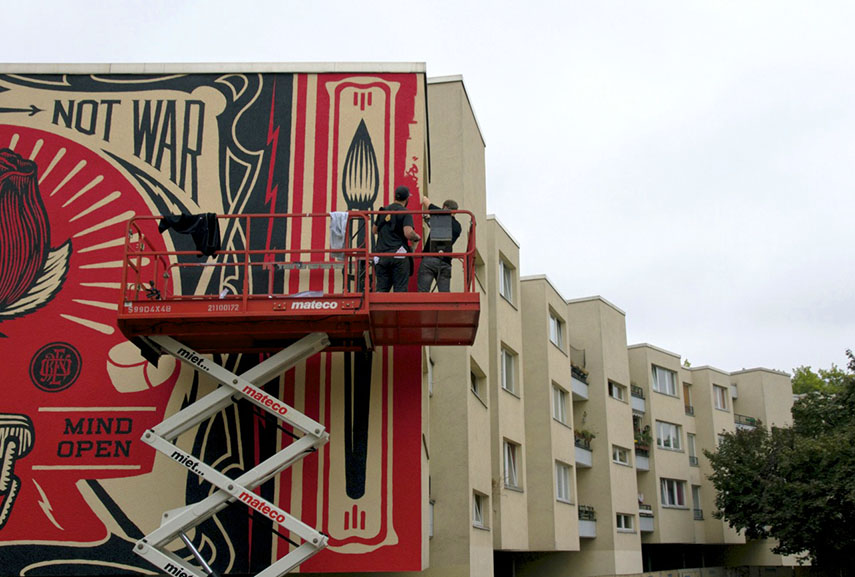 Street Art Museum in Berlin - Soon in Schöneberg!
While Berlin's dynamic, vibrant street art will surely continue to strive on the streets, it will soon get a proper home, in form of a proper museum. Set for a mid-2017 opening at Bülowstrasse 7 in the neighbourhood of Schöneberg, just across the street from Urban Nation itself, the institution will come to life thanks to a generous, but also quite significant 900,000 euro support from Die Lotto-Stiftung Berlin - the Berlin Lotto Foundation, known for promoting social, cultural, environmental and charitable projects. Because of the extensive renovations, the Museum for Urban Contemporary Art will open next year, while more details on the structure will be announced in May of this year. The initiative will also represent another stepping stone for Yasha Young herself, who was the owner of Strychnin gallery between 1998 and 2013 and is now running Urban Nation and its subproject, Project M.
The supposed location of the first Berlin street art museum
The Museum for Urban Contemporary Art Coming Up - But In The Meantime…
While we eagerly wait for 2017, the building walls of Bülowstraße and Neheimer Straße in Reinickendorf will get a street art makeover - or better yet, twelve of them in total. The first street art project, curated by Urban Nation of course, is taking place on March 14, on the back walls of the two 42-meter high towers in Neheimer Straße, near the Lake Tegel. Taking part are two Dutch artists, Collin van der Sluijs and Super A, who jointly chose Starling, a colourful passerine bird, as the symbol of Berlin's landmarks like the Tempelhof or the Cathedral. The Starlings will aim to demonstrate the unity and diversity of the city, as they usually move in swarms and fashion rainbow-colored feathers.
Don't forget to share your excitement over on our Facebook page!
Featured image: Ben Eine for Urban Nation. Image via streetartnews.net. All images used for illustrative purposes only.