Marginalized at first, street art and graffiti first appeared on American subways in the 1970s before reaching Europe in the 1980s alongside hip hop music. With the rise of the 21st century, street art and graffiti have taken the world by storm quickly evolving into a popular and desirable art form. What started as a subversive and radical act of creative vandalism is now popularized and adorned in galleries and museums worldwide and often being sponsored by corporate brands as creative interventions in the urban landscape. Street art has often been used to sell stuff, with various industries from Nike to Coca-Cola commissioning ads in the form of murals to target the younger audience, but in recent years we have been witnessing the development of another love affair – between street art and real estate. At first considered as a sign of decay that lowers the property values, as soon as people started considering 'gritty' and 'edgy' cool, street art began generating interest to a piece of real estate.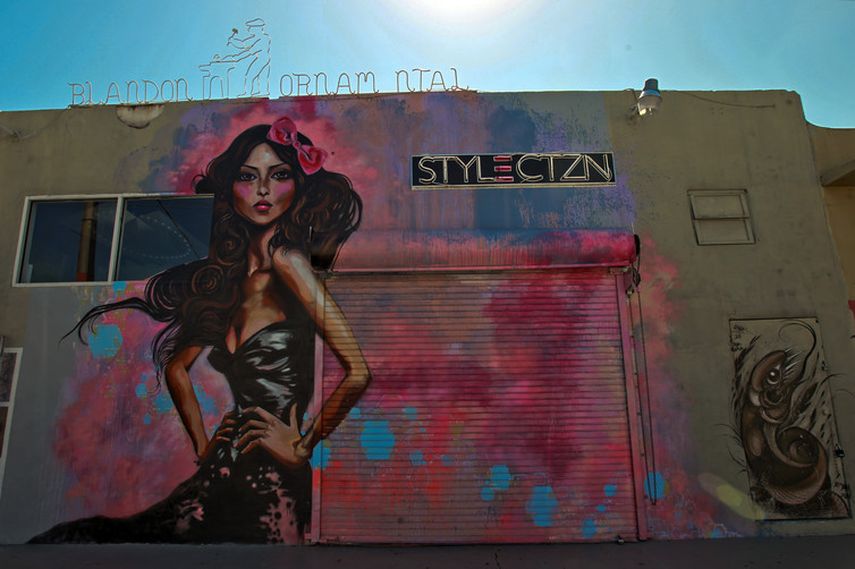 The Recent Study
According to a recent study from the UK's University of Warwick, neighborhoods that have a higher proportion of urban art such as murals, outdoor sculptures or even local art events, have experienced the increase of the market value. This is relevant to areas where properties are limited in supply. Academics have reached this conclusion after examining Flickr photos of street art around London and comparing the changes in the property's valuations between 2003 and 2014. They propose several potential reasons for this. The presence of street art may signal the improvement of the neighborhood causing a feedback loop effect when it comes to driving up demand for the area. Urban art provides a certain feel within a neighborhood but also attracts more people and businesses to the location. Arty areas attract more cafes and restaurants that in turn attract the art-loving crowd to move in. By collecting data from Flickr and social media, they argue they can predict which areas will become more desirable.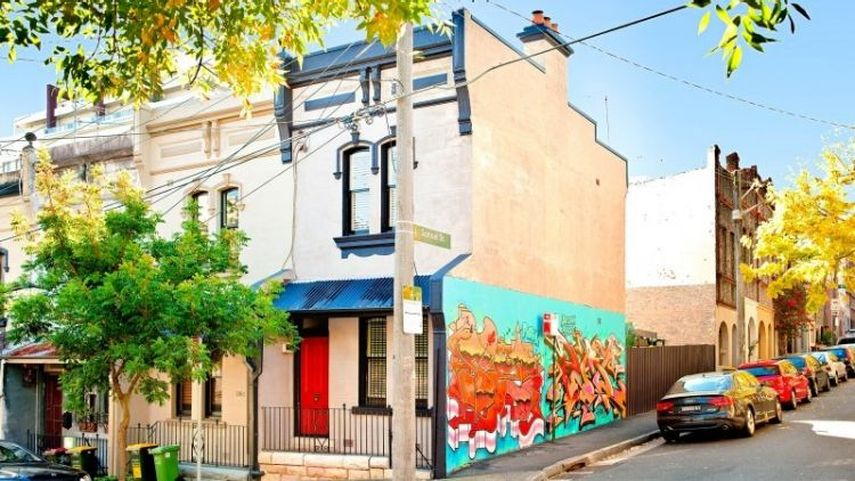 Murals Do Increase Property Values
Previously low-income neighborhoods in New York such as Chelsea, Lower East Side and Harlem, are neighborhoods with the most murals in the city and neighborhoods where gentrification has hit the hardest. Artists are now getting requests to paint new murals there because landlords think it will attract new richer tenants and keep away graffiti that usually chases them off. The market value of the building in Chelsea sporting two Eduardo Kobra murals painted in 2012 has increased from $880,000 to $2,075,000, and a real estate agent Michael Rosser says the murals contributed 15% to the growth. He says the murals often act as an added benefit, especially if they are placed in the focal point of the neighborhood. A Sidney-based agent Tracey Chandler has recently sold a house in Surry Hills that sported a mural on the side for $1,250,000. The mural was what attracted tenants in the first place and it added value to the house. The house in Bristol where Banksy has painted a mural of a boy drawing a robot has increased in value by £150,000 ($219,150). Banksy's pieces had been known to even double the property value overnight of buildings sporting them. Also, a home in Brussels has been recently forced to pay higher property taxes because of the mural on the building.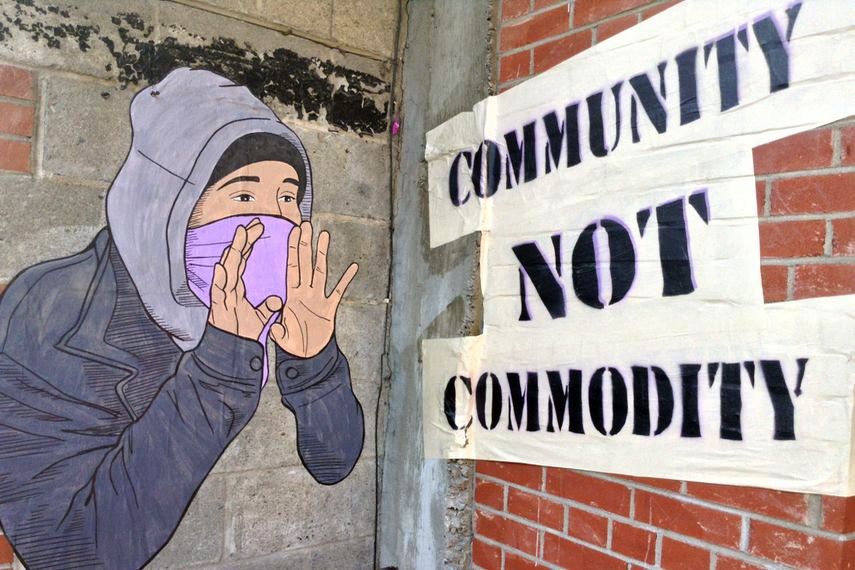 Street Art And Gentrification
The art and gentrification have always gone hand in hand, and with street art is no different. Street art is now often being used as a tool to encourage gentrification. It often gets appropriated by neoliberal redevelopment plans by decorating the urban landscape in the name of the capital. Street art contributes greatly to the development of the 'creative city', where the public space is monetized and transformed into high-priced trendy areas attractive to the emerging creative class that is the basis of the post-industrial economy. Providing an 'edge' and a sense of 'authenticity' to the neighborhood, street art is being repurposed to serve the big capital and speed up the whole gentrification process. The high cost of living that results often prices out the artists themselves along with the residents who cannot afford to live there anymore.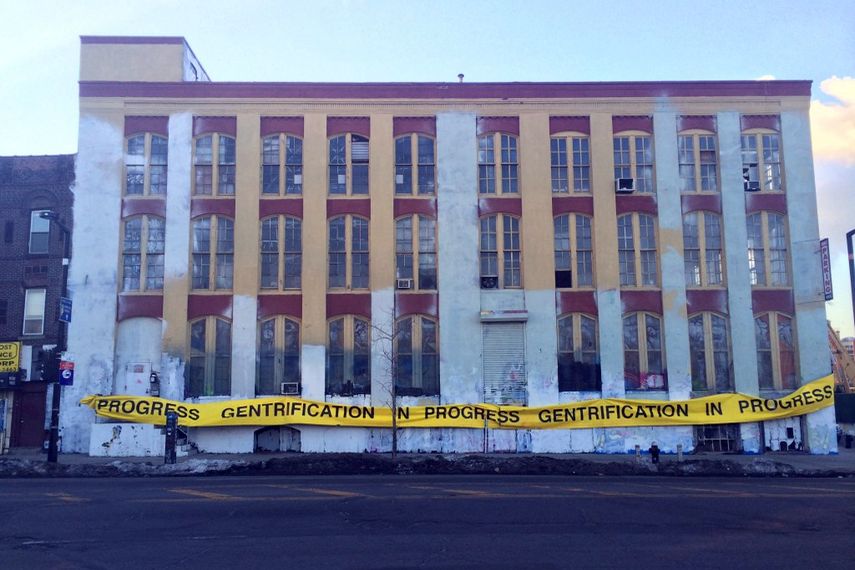 The False Idea of The City
In addition to artificially preserving the creativity and art as an 'amusement park' for the rich class moving in, the capital often commissions street artworks in order to sell the idea of the city to tourists and residents. Thus, street art is an efficient way to create cultural assets for the neighborhood that didn't have any. In 2012, a suburban developer Toll Brothers completed a pricy apartment building in Brooklyn, and when discovering graffiti on it, they have decided to highlight it as a part of its aesthetics. Apartments sold out in less than a year, and the company plans to add similar 'edgy' touches to their future projects as well. Street art often comes during a transition period before the neighborhood is rebuilt, acting as a colorful Band-Aid to the often painful process. Real estate developers use public art to strategically humanize their image. The developer in Bushwick NYC has allowed street artists to decorate the walls of an empty building and even curate exhibitions for a few years until it was finally run down to make place for a skyscraper. The artist Ann Lewis aka Gilf! has decorated it afterward with a yellow tape Gentrification In Progress, as well as several other buildings that have met the same fate.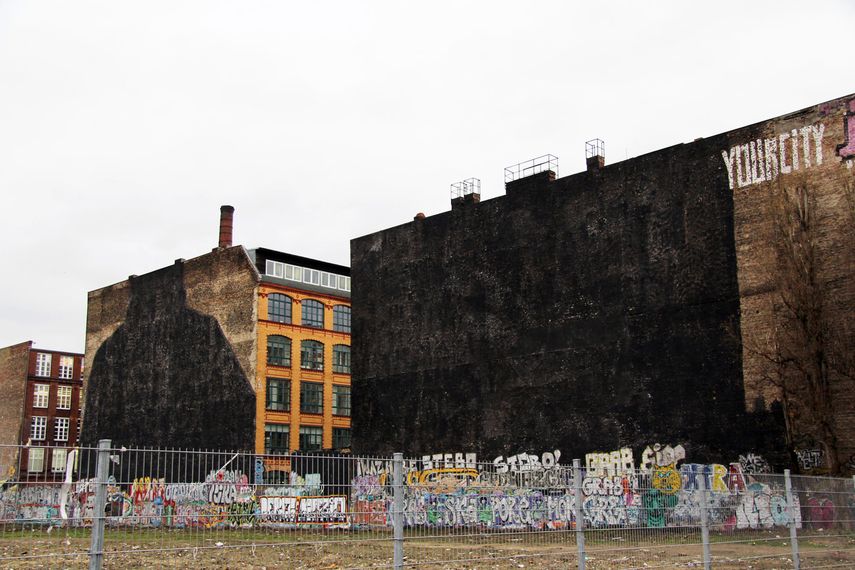 The Responsibility of Street Art
As many neighborhoods face gentrification all around the world, some street artists are responding to it by removing their works rather than letting them being used as an 'art brand' by property developers. In 2014, street artists Lutz Henke and Blu removed two iconic murals in Berlin, that have become a symbol of gentrified Kreutzberg, to protest urban development policies. This year, Blu has similarly removed all of his artworks in Bologna to protest against a museum exhibit of street art backed by banks and wealthy patrons. Other artists are finding ways to create projects that involve existing communities. Street artist crew Smile Makers used the stories of local shopowners in To Kwa Wan in Hong Kong as an inspiration for series of murals. Some other street artists continuously question the transformation of our cities such as the street artist Dotmaster or the art collective Endoftheline from Shoreditch. Street artists must become aware of the responsibility of their artworks in urban transformation processes, as well as make an effort to reflect the history and context of the neighborhoods, rather than create purely decorative pieces ignorant of local circumstances of the existing communities.
Featured image © Daniel Albanese.