Marginalized at first, Street Art has taken the world by storm in the last decades, evolving into a highly popular and desirable art form. What started as a subversive and radical act of creative vandalism is now popularized and adorned in galleries and museums worldwide.
Street Art has been fully adopted into the commercial Art world, seducing an increasing number of collectors for its vibrancy, non-elitism and the attractiveness to the mass media. Lately, it has been positioned as one of the most dynamic sub-segments of today's Contemporary Art Market.
This exciting history and extraordinary evolution of the art form, from its countercultural beginnings to its spiraling popularity, will be explored at ArtScience Museum this January. On that occasion, the galleries of the museum will be taken over by some of the world's top street artists.
Titled Art from the Streets, this groundbreaking show will feature works by Banksy, Tarek Benaoum, Stéphane Bisseuil, Blade, Crash, Speak Cryptic, D*face, Fab 5 Freddy, FAILE, Shepard Fairey (aka Obey), Futura, Invader, JR, L'Atlas, Ludo, M-City, Nasty, Eko Nugroho, Nunca, Felipe Pantone, Quik, Lee Quinones, Blek le Rat, Rero, Remi Rough, André Saraiva, Seen, Seth, Sten Lex, Tanc, Hua Tunan, Yok & Sheryo, YZ, Zevs and many more.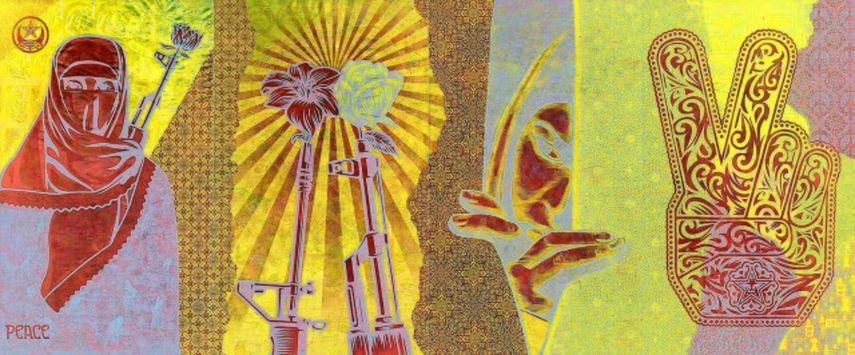 Illustrating the Vitality of Street Art
Curated by Magda Danysz, the exhibition Art from the Streets will chart the amazing evolution of street art, highlighting the diversity of artistic techniques these creatives have employed over the decades.
It will also demonstrate how technology has opened new possibilities for artistic expression.
This Street Art story will be told through a series of live paintings created on-site by some iconic names as wells as upcoming new street art sensations.
An impressive range of works, consisting of large-scale mural paintings, installations, videos, prints, archival material, drawings and sketches, it will illustrate the vitality and diversity of this movement, as well as its relevance today.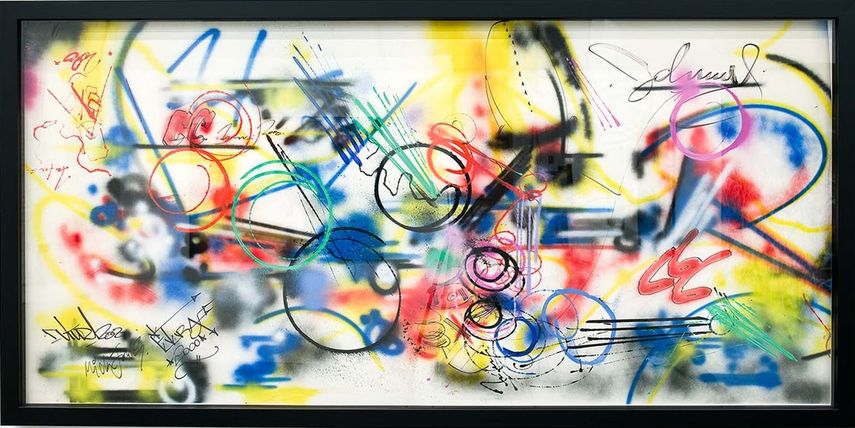 Iconic Figures and Rising Talents
The exhibition will bring together world's best known street artists such as Banksy, known for his satirical street art and subversive epigrams, Seen, the Godfather of Graffiti, Shepard Fairey, an artist and activist whose practice disrupts the distinction between fine and commercial art, Futura, the living legend who has helped define the graffiti movement of the early 1970s, Blek le Rat, the father of stencil graffiti, and many more. Some of these international names will be brought to Singapore for the first time.
Additionally, the exhibition will shine a spotlight on urban art in Southeast Asia through works by Sheryo, a Brooklyn-based Singaporean visual and mural artist, Hua Tunan, a Chinese artist combining traditional Chinese painting and Western street art, and Eko Nugroho, an Indonesian artist representing the everyday life of Indonesian society, among others.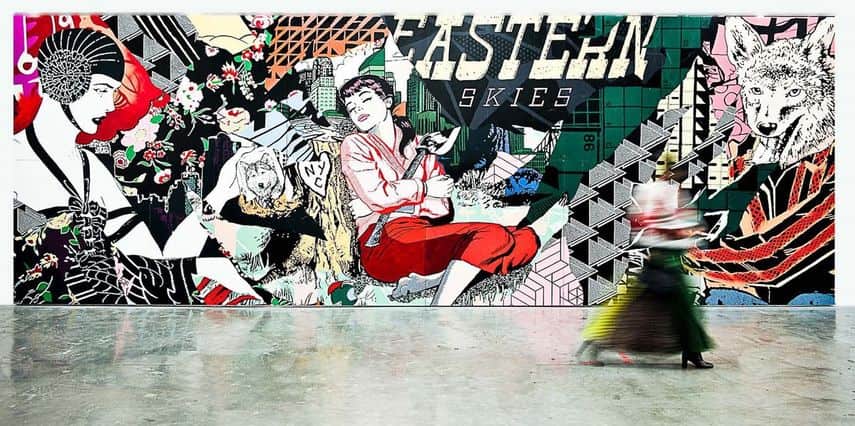 Street Art Exhibition at ArtScience Museum
The exhibition Art from the Streets will be on view at ArtScience Museum in Singapore from January 13th, 2018.
It will be curated by street art expert and gallerist Magda Danysz, who has been supporting the works of artists who resonate with the current times since 1991 with galleries located in Paris, Shanghai and London. 
Having witnessed the rise of graffiti and urban art from its very beginnings, Danysz became an expert in the movement, writing books about the history of Street Art and curating major institutional group and solo shows.
Featured images: Banksy in New York; Photo by Ian Cox; Vhils in Shanghai. All images courtesy of Magda Danysz.