In our recent podcast series, we talked to the artist Borondo about the commercialization of street art practices. Street art is popular now more than ever, and artists are seizing the opportunity to live their fifteen minutes of fame. Nothing wrong about that, if we consider that people have been waiting for this moment for decades. However, there are those artists who are keeping their practice closer to the old days, deliberately choosing to hide their identity and letting their works speak for themselves. Originally from California, but now the citizen of the world, street artist Above is one of them. Starting from the questions of name and identity, the talk with Above turned out to be a rather interesting one.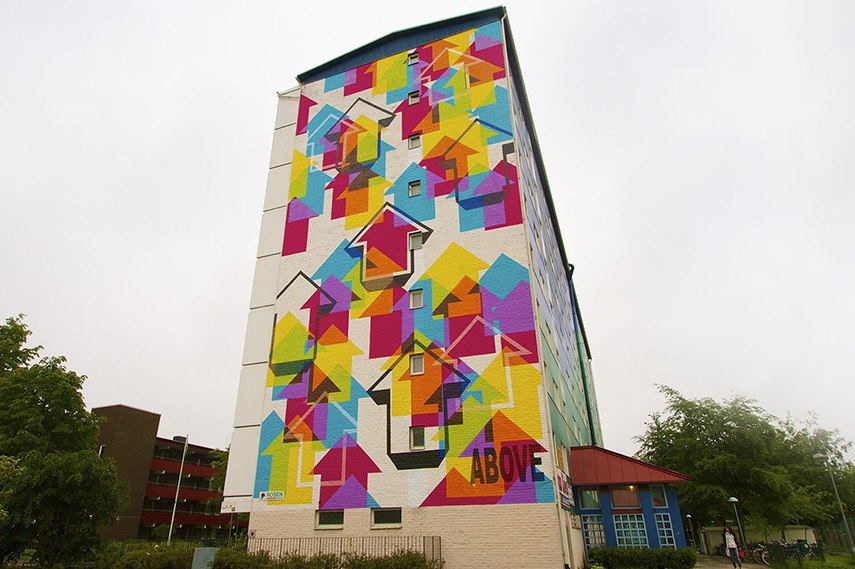 How Many Shapes Can an Arrow Take?
Starting as a graffiti writer in the nineties, Above has crossed a long path in his career, always looking for the new challenges and planting his artworks across the globe. Those of you who have been following his work have surely noticed that no matter what projects he does, or how much his visual language evolves with every new endeavor, his choice of represented subjects stays the same. Moreover, you have probably wondered how it can be that the artist can explore a single motif for years and doesn't lose his ability to stay innovative and original. Well, Above is certainly a phenomenon when it comes to this question. Ever since he adopted arrow as his signature mark, he never stopped working on its representation. For us, arrows are some simple patterns with practical use, but the artist has shown us over the years that there are more meanings to this international symbol and that is can take an astonishing number of shapes, colors and forms. Most importantly, the interplay of these simple patterns can lead to the creation of magnificent artworks like the mural Incognito artist did in Johannesburg few months ago.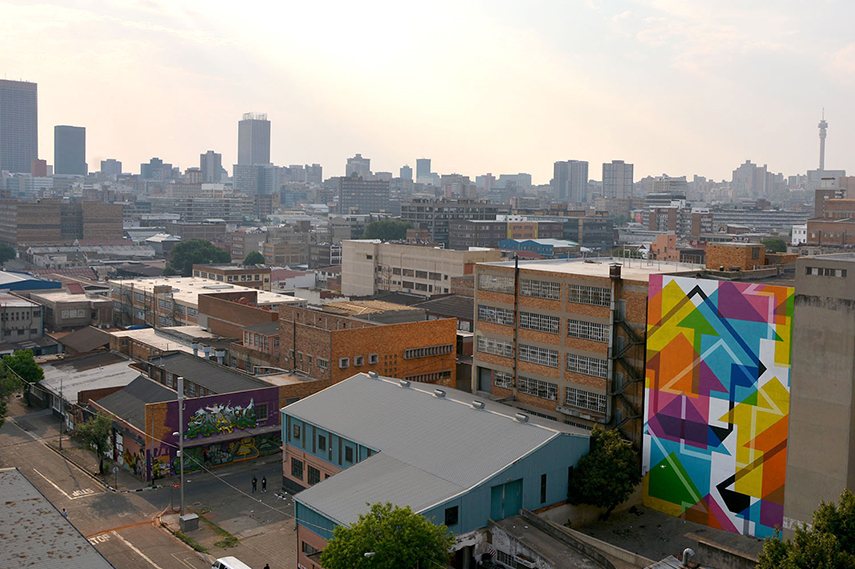 Interview With Above - Incognito Mural and Beyond
Widewalls Senior Editor Bojan Maric had a great pleasure of talking to Above about many interesting subjects concerning his studio works and public engagements. The beautiful mural Incognito was certainly the most discussed topic, as it is the artist's largest and most serious project to date.
If you want to find out why Above chooses to conceal his identity, what are the projects he is most proud of, and when will he decide to paint something other than arrows, we invite you to listen to this talk.
To enjoy more of Above's art head over to his website and make sure you also check out other exciting art talks at Widewalls on Soundcloud!
For more interviews with leading contemporary and street artists sign up for My Widewalls!
Scroll down for more Above's art and the artists comments on his works...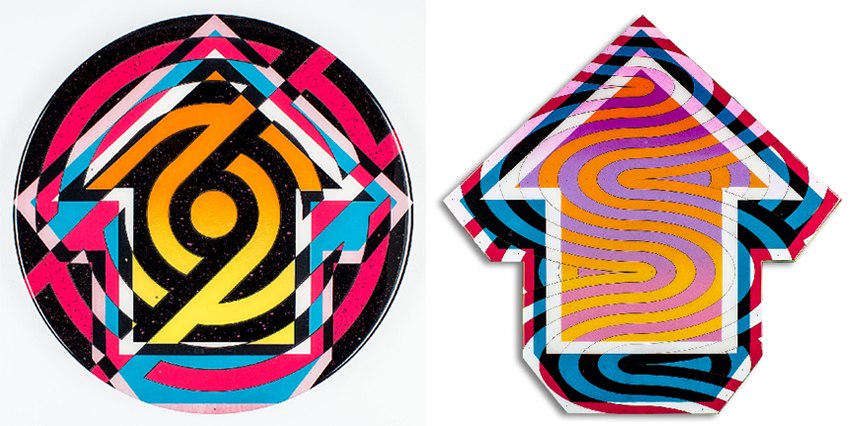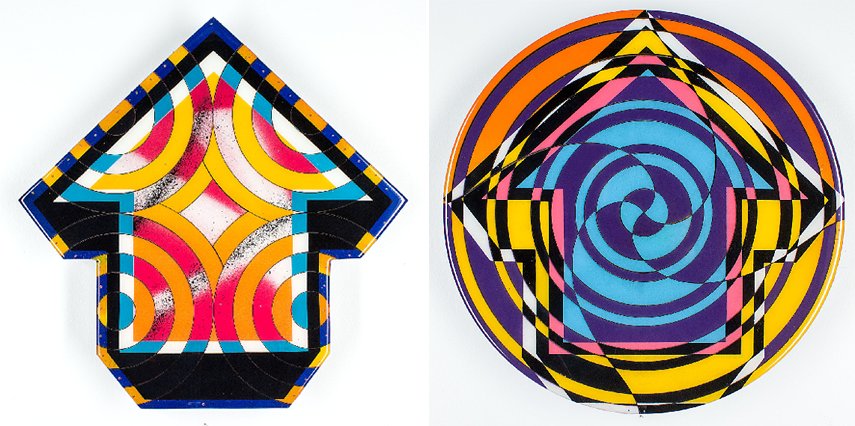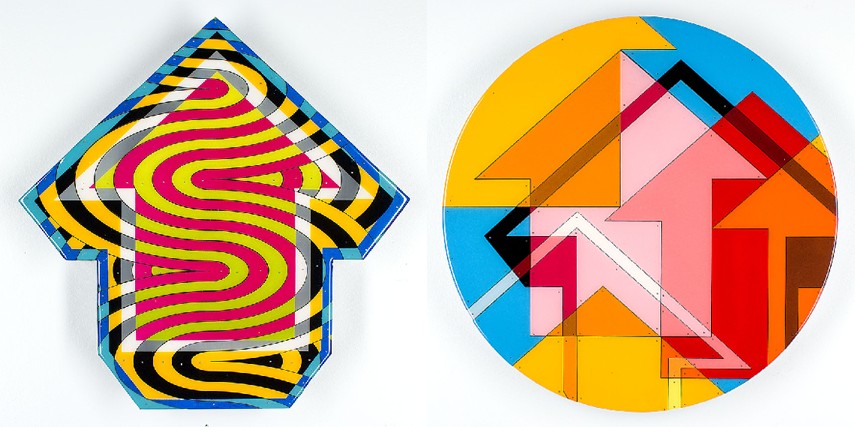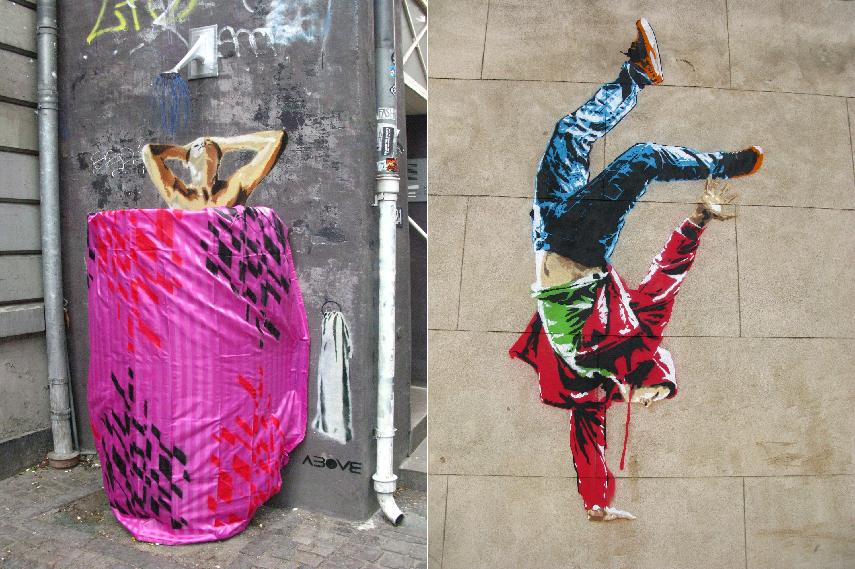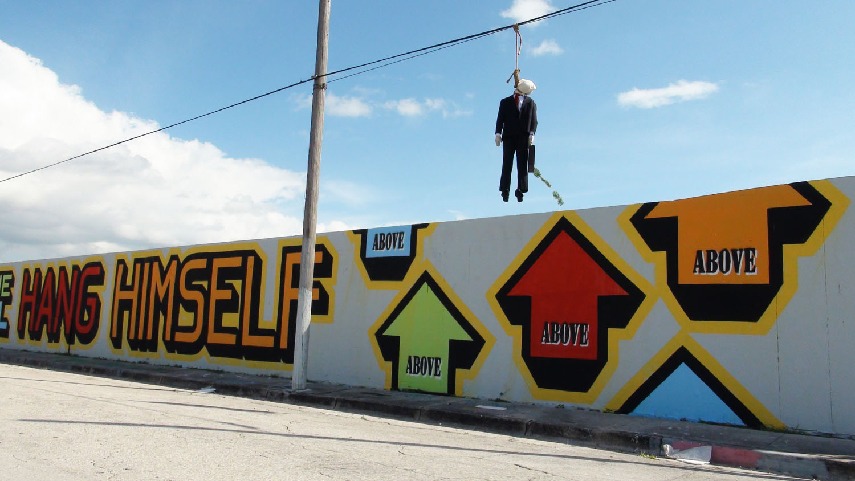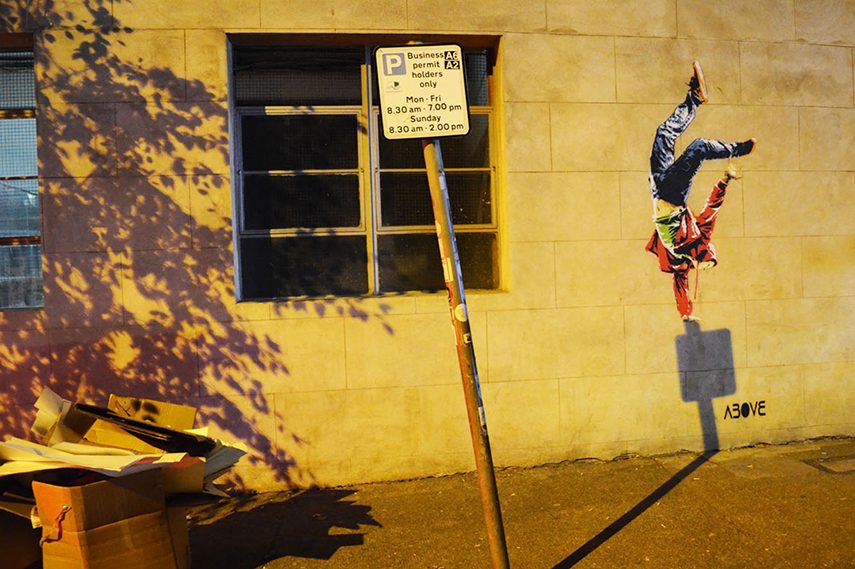 Featured images: First two - Above - Incognito mural, Johannesburg, September 2015; Above Stenciling - Berlin Wall, 2009; Above - Naked. Shower head installation, Copenhagen, Denmark, June 2009. All images courtesy of the artist