Using street art as a medium to send a message, whether it's personal or political, is not unusual - it is a tool of artistic expression and freedom of speech. And while many can disagree on its content, violence is never a solution.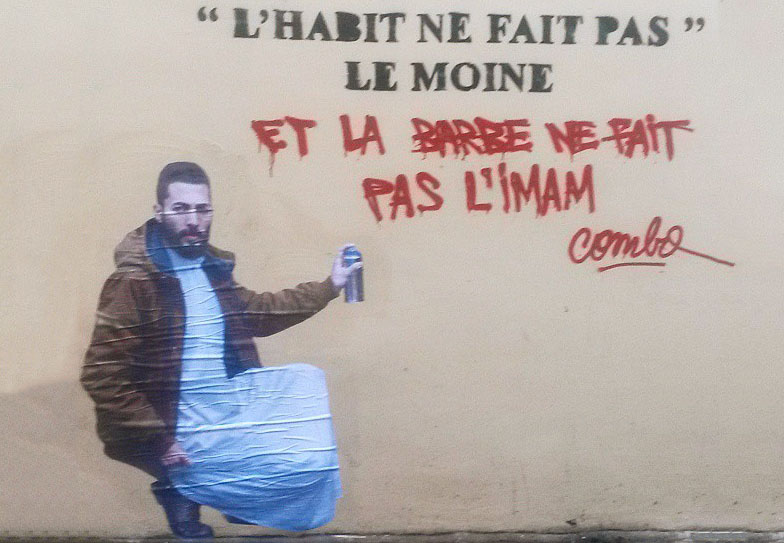 Combo Attacked
French street artist Combo was severely beaten by a group of young people in Paris after he refused to remove his artwork from a wall last weekend. The word "coexist" was written using a Muslim crescent as the letter "C" a Star of David as the letter "X", and a Christian cross as a "T". The artist also pasted a life-size photo of himself with long beard of an imam and wearing a djellaba rope. He ended up with a dislocated shoulder and covered in bruises, but he refused to give away the identities of his attackers, saying he doesn't want to make things worse.
The incident happened during ongoing religious tensions after 12 people were killed in the terroristic attack at Charlie Hebdo last month. Combo's message of peace, however, remained on that wall. He made a series of similar graffitis across Paris, with writings that fight prejudice and reveal some facts about the Muslim community in France.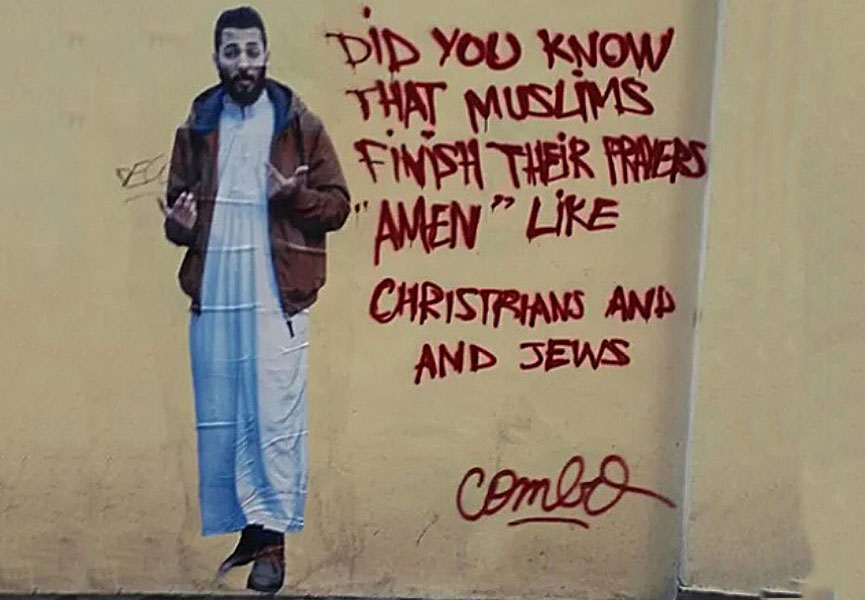 Combo
Combo is a 28-year-old street artist who started painting streets when he was 16. He first caught attention of the media in 2012, when he pasted advertisements of the nuclear industry in Chernobyl's Exclusion Zone. In China, he painted Google pages that the country's Communist Party censored: Tiananmen Square, Ai Weiwei's arrest etc. He also collaborated with feminist group Femen. On Bastille Day in 2013, he painted a massive reinterpretation of Delacroix's Liberty Leading the People painting, inserting women marching toward freedom, instead of the Jacobins. He also made street art in Beirut, calling it jih-art, where one of his works states "Less Hamas, more hummus."
Since 2010, he is an art director of a major advertising agency. His work often depicts topics of the popular culture, comics and video games. The majority of Combo's work is made of wheat pasted prints that he unpastes and then pastes back on canvas, giving it a true street feel.
For more art news, sign up for My Widewalls!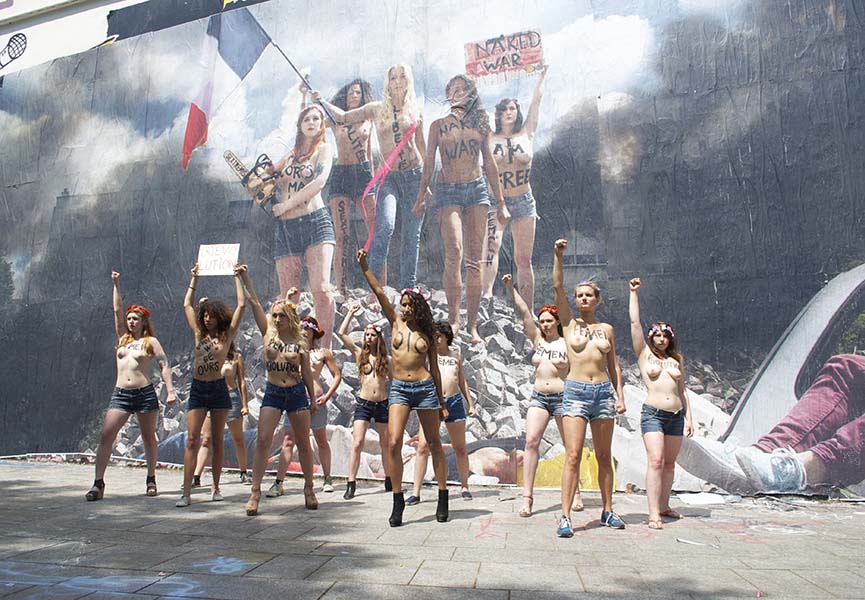 All images courtesy of artist's tumblr page.