When someone interprets the notions of a nation's culture or tradition in a contemporary way, it is always interesting to see how they do it. In this particular exhibition, coming to Galerie Itinerrance in Paris, we have a street artist, Wise Two, who will explore ritual objects of his almost entire continent. The Kenyan is getting ready for his first ever solo show in France and its capital, for which he will bring the many faces of his country's street art scene, but also those of Central and West Africa. These intrinsic works tend to transmit the unique spirituality of the world's largest continent in complex and elaborated ways.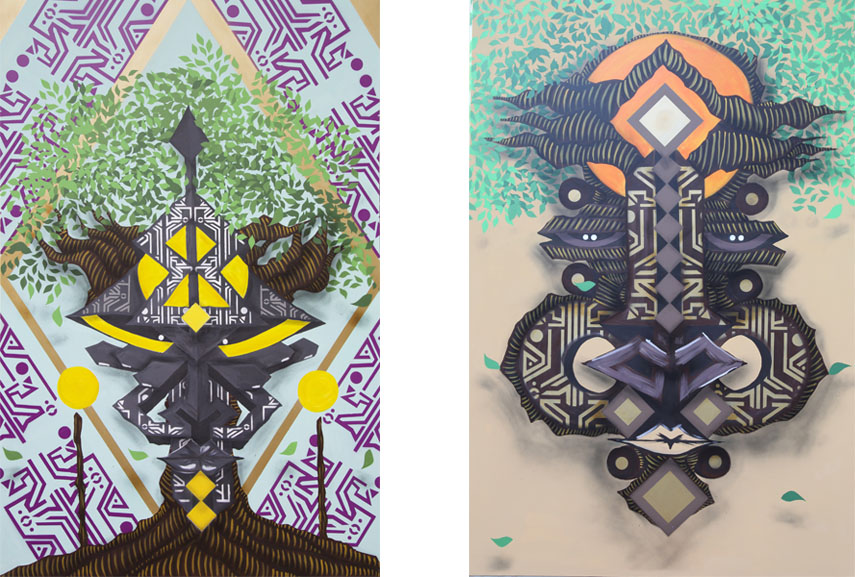 Street Artist Wise Two
From the age of 17, Wise Two has been practicing street art as a rebellious response, but also a getaway, from his day-to-day reality. In touch with fellow graffiti artists, he was eager to extend his knowledge of the world, and so he started developing a distinct artistic approach, which seems to be the result of his curious ancestry - the traces of his Indian origin could be found in the spirituality and meditative thoughts depicted in his murals, but also canvases, while the love for his home country Kenya is expressed through the dedicated interest in its values. By using stencilling technique, Wise Two preserves the identity of individual cultures, saving it from globalisation. His typographic, symbolic layers of elements evoke ancient worlds and civilisations, telling tales of people and their folklore.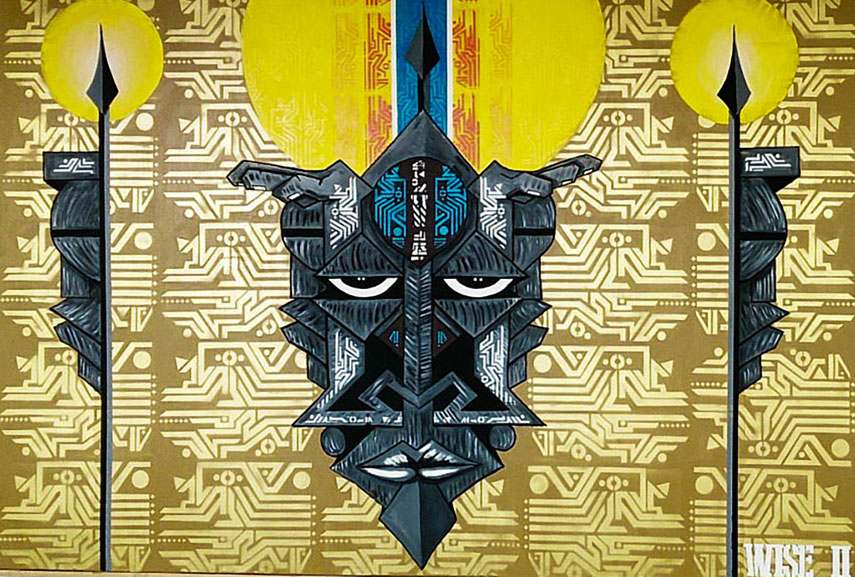 The Art of the African Tradition
Starting from basic geometric shapes, like circles, squares and triangles, street artist Wise Two develops complex compositions which come to create characteristic symbols of tradition. His latest endeavor represents a contemporary view of the African masks, executed in plastic and painted in his trademark style. Containing hieroglyphics similar to those seen on his canvases, each mask carries a specific depth, but also a particular message and purpose, allowing the artist to adjust it and offer it again for a more free interpretation of modern-day public. The pieces are accompanied by a stencil-executed background, to add an even more specific touch to the work, putting it into a different kind of perspective that triggers our imagination and creates a magical visual impact.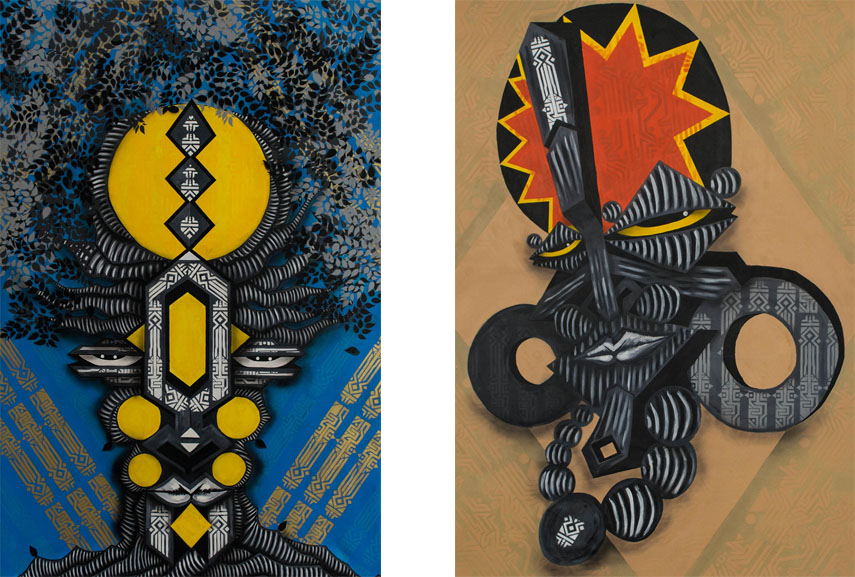 Wise Two Solo Show at Itinerrance Paris
In beautiful detail and fitting colors, the African masks of Wise Two reflect on a marvellously rich culture of Kenya and sub-Saharan countries in unprecedented ways - ways which manage to engage contemporary viewers, yet impeccably tell historical stories. The solo exhibition of Wise Two will open on November 7th at Galerie Itinerrance in Paris, France, and will stay on view until December 19th, 2015. The artist will be present at the opening, which is set for November 7th at 6pm.
For more of what you like, get your Widewalls profile today! 
All images courtesy of Galerie Itinerrance.