In 2014, street artist YZ embarked on an intense emotional journey with the aim of getting in touch with her own personal heritage. She moved her studio from Paris to Senegal and begun an extensive research of African history. Being a descendant of slave ancestors herself, the artist has been naturally drawn to West African culture. Throughout her extensive research YZ has developed quite a fascination with the female solders called Amazons. The artist spent months collecting photographs of 19th century female warriors from one of the former French colonies and then recreated their portraits for her extraordinary new series. These captivating artworks will be on display at Amazing Amazones exhibit at French Art Studio in London.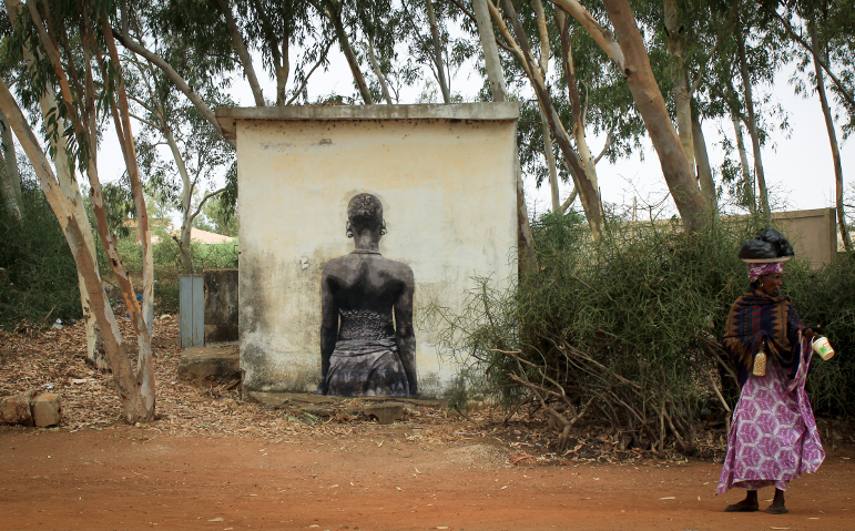 Amazing Amazones: Fierce Warriors from West Africa
In the 19th century there were numerous group of women warriors that were fighting fiercely against the European colonizers. These women were not allowed to have children or a family and their only purpose was war. Female solders from a West African country Dahomey were particularly celebrated for their bravery, but despite their best efforts in 1894 they've lost the battle and their land became a French colony. While discussing her latest series, YZ said that "many women have fought for their rights and the rights of their people, yet few of them have been recognized for their achievements and many stayed unknown". In her new artwork series, YZ skilfully depicts a wide range of emotions that inspired the Amazons and pays tribute to these women that helped shape the face of Africa. She captures both their femininity, sensuality and their independence and strength in a series of black and white ink portraits.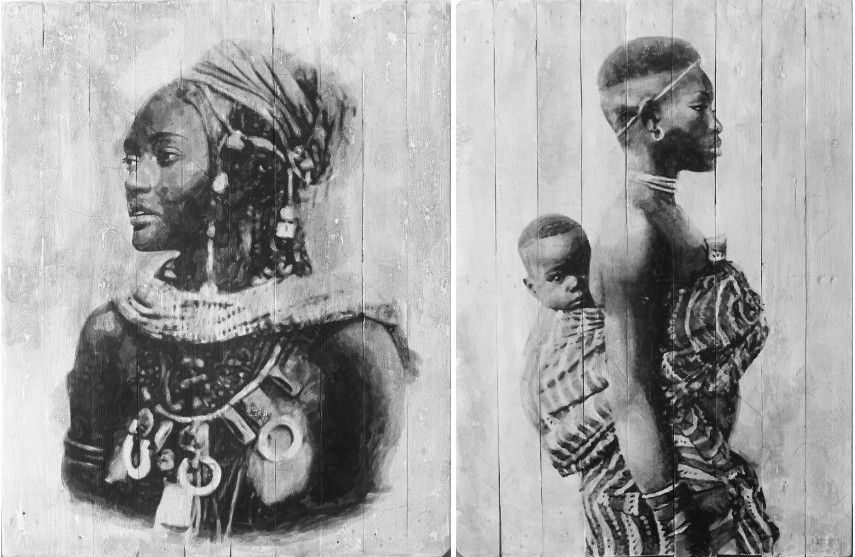 Extraordinary Women Portrayed by an Extraordinary Woman
Powerful women and feminism are recurrent motifs in YZ's street and studio works. The prominent street artist defies prejudice by placing strong feminine figures at the center of her imagery. By being one of the few female artists within the street art scene, YZ has often encountered these stereotypes herself. Her previous works also dealt with issues of individuality and humanity in the context of a modern metropolis. The artist explores process of fading memories by placing her paper works on the cityscapes. These artworks temporarily become a part of the scenery, but quickly disappear as memories often do. Many artworks from Amazing Amazones series were also painted on walls all over her adopted country of Senegal. Her small scale works on paper were often displayed on modest metal structures that African women use for selling food.
Meet Street Artist YZ in French Art Studio
Amazing Amazones exhibition will feature a series of portraits that the artist produced in the past 2 years. These black and white paintings are created with a skillful application of Indian ink on silk paper that's then mounted on wood. Visitors of French Art Studio will have an opportunity to meet the artist at the opening reception scheduled for November 7th, at 4 pm. Amazing Amazones solo show by street artist YZ, will be on view till November 26th, 2015 at French Art studio in London.
Learn all about female warriors and street artist for FREE by signing up for My Widewalls !
Featured Images: Artworks by YZ
Images courtesy of French Art Studio