The life within an urban space has been a fascinating subject for photographers for decades. Capturing moments of everyday life, they have told compelling stories of the human experience.
The upcoming exhibition at the House of Photography at the Deichtorhallen Hamburg will chart a rich history of street photography. Titled [SPACE] Street. Life. Photography. Seven Decades of Street Photography, the exhibition will display around 50 photographers with around 350 works, marking a breaking point in street photography. Masters of the genre such as Diane Arbus, Robert Frank, Lee Friedlander, William Klein, Joel Meyerowitz, Stephen Shore, Martin Parr will be presented alongside young international artists such Maciej Dakowicz, Mohamed Bourouissa, Ahn Jun, Doug Rickard, and Harri Pälviranta.
The exhibition will be divided into seven thematic groups: Street Life, Crashes, Public Transfer, Urban Space, Lines and Signs, Anonymity and Alienation.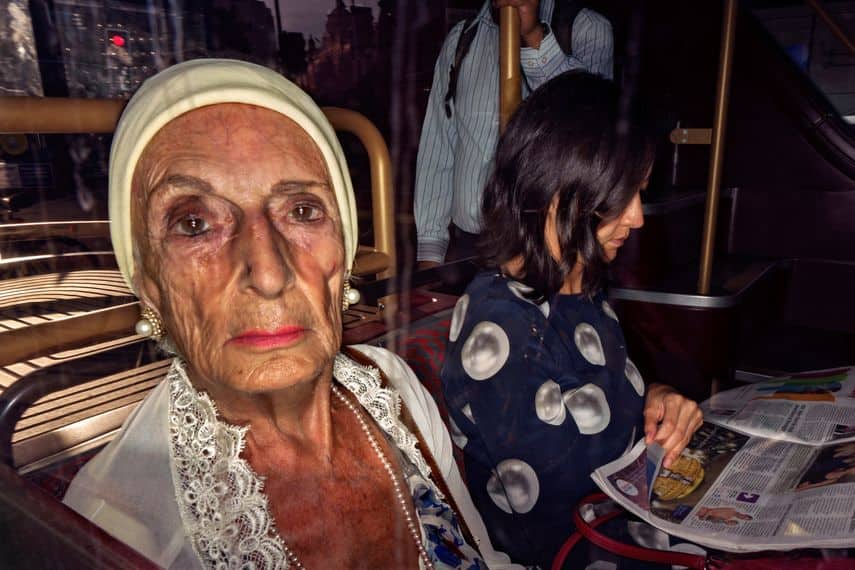 Street Life, Crashes, and Public Transfer
The theme Street Life is illustrated through spontaneously captured and situationally bound moments by William Klein, Joel Meyerowitz, Candida Höfer, Bruce Gilden, Maciej Dakowicz, Melanie Einzig, but also carefully crafted works by Peter Funch which blur the boundaries between staged photographic reality and pure fiction.
Exploring disruptions in the smooth functioning of the urban structure, Crashes brings together traffic accidents recorded by Arnold Odermatt, artificial accidents captured during L.A. film shoots by Mirko Martin, bandaged accident victims capture by Jesse Marlow, as well as threatening, emotional crashes staged by actors in the suburbs of Paris and captured by Mohamed Bourouissa, among others.
The section Public Transfer brings together travelers' reactions to arrival and departures boards in train station captured by Andrew Buurman, surreal portraits of bus passengers with mirrored windows by Dougie Wallace, and the dramatic rise in the Tokyo subway by Michael Wolf, among others.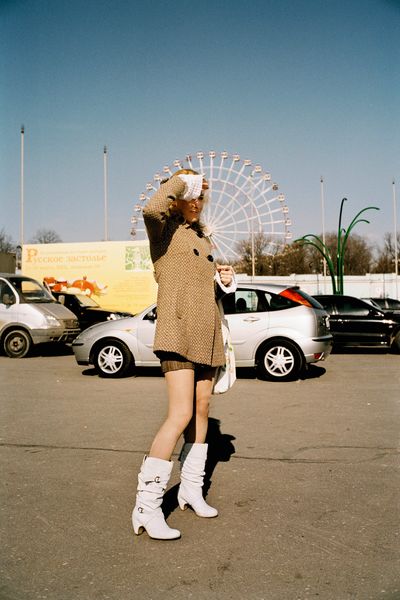 Urban Space, Lines and Signs, Anonymity and Alienation
Playing with spatial aspects of the city, Urban Space brings together works by photographers such as Martin Roemers, Thomas Ruff, Slinkachu, and Natan Dvir, while Lines and Signs displays works by Stephen Shore, Harry Callahan, Siegfried Hansen and Andreas Trogisch, among others.
The theme Anonymity explores private moments in nighttime photographs of buildings revealed by Yasmine Chatila, indiscreet views through New York buildings by Merry Alpern, and works by Leon Levinstein, Jerry Berndt and Wolfgang Zurborn.
Combining photographically staged situations of transition, located between the public and private spheres, the section Alienation encompasses Ahn Jun's frightening self-portraits, Lee Friedlander's shadow compositions, Doug Rickard images sourced from Google Street View photographs of dangerous locations, as well as works by Robert Frank, Martin Parr, Philip-Lorca diCorcia, and Mario Cuic which showcase their subjective observations of street life.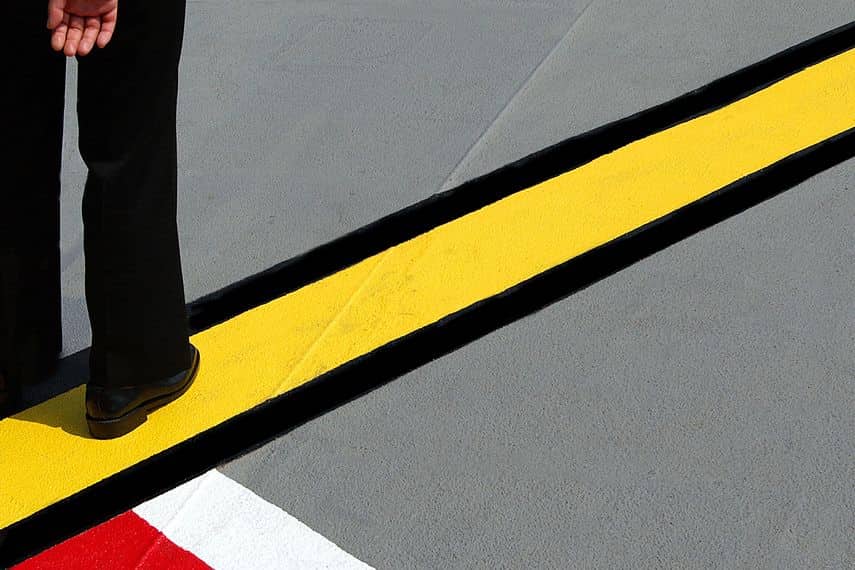 Street Photography at Deichtorhallen
The exhibition brings together a diversity of creative approaches to the presentation of the city, street life and the public space.
Curated by Dr. Sabine Schnakenberg, curator of the collection at the House of Photography, the exhibition [SPACE] Street. Life. Photography. Seven Decades of Street Photography will be on view at the House of Photography at the Deichtorhallen Hamburg from June 8th until October 21st, 2018.
It will be shown as part of 2018 Triennial of Photography Hamburg under the theme Breaking Point/Space.
The show is composed of works from the F.C. Gundlach Collection, the Falckenberg Collection, and numerous loans and collaborations with contemporary artists. In addition to documentary films, a 250-page catalog with texts by selected authors will accompany the exhibition.
Featured image: Maciej Dakowicz - Untitled, from the Series: Cardiff After Dark, 2005–2011, 25. November 2007. Courtesy of Maciej Dakowicz, Inkjet-Print © Maciej Dakowicz. All images courtesy of Deichtothallen.