The new Street Update is back for the first time. For those of you that missed the first 2.0 version of our mural report: Here's a short overview of what has changed. Our Facebook users determine the most popular murals by liking or sharing the pictures we uploaded the past week. The murals that receive the most likes will be featured in our new Street Update. Understood? Good! Thing is, that if you don't like us on Facebook yet here's a good opportunity to do so. Because, like we just learned, you can help shape Widewalls.
Fintan Magee x Martin Ron
It's the week of returns at Widewalls. The Australian street artist Fintan Magee made it into our Street Update once again. Like last week's street art piece, Magee's newest mural is in Buenos Aires, Argentina. This time the mural is collaboration with Martin Ron. The street art piece depicts two boys building a sand castle in glass dome atop a handcart. The cart is being pulled through a completely destroyed urban landscape by a turtle. Instead of a shell the turtle wears an American military helmet with bullets in the strap. Creative, never-before-seen, a collaboration and plain genius.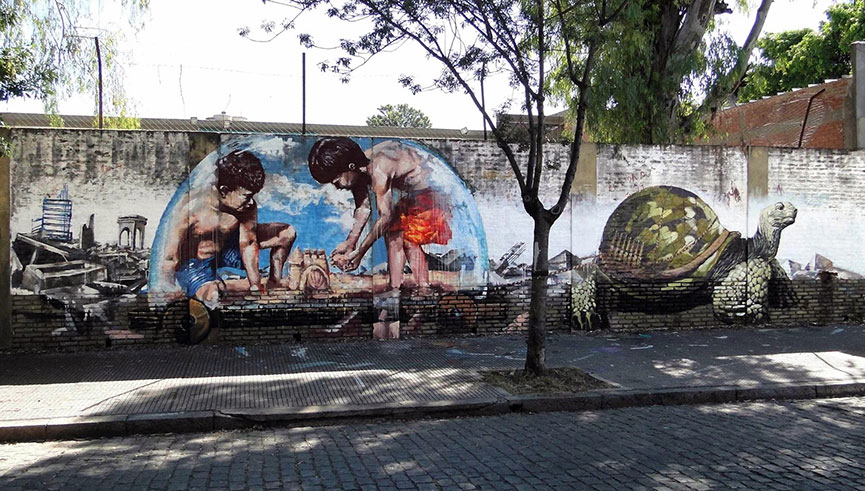 Ino
The Greek urban artist Ino was last seen in Miami's Wynwwod District. Now Ino's back in his hometown Athens and created another beautiful 'eye-centric' street art piece. This one's a little smaller than the Wynwood mural but not less impressive. It shows two baby faces merged in one balloon form.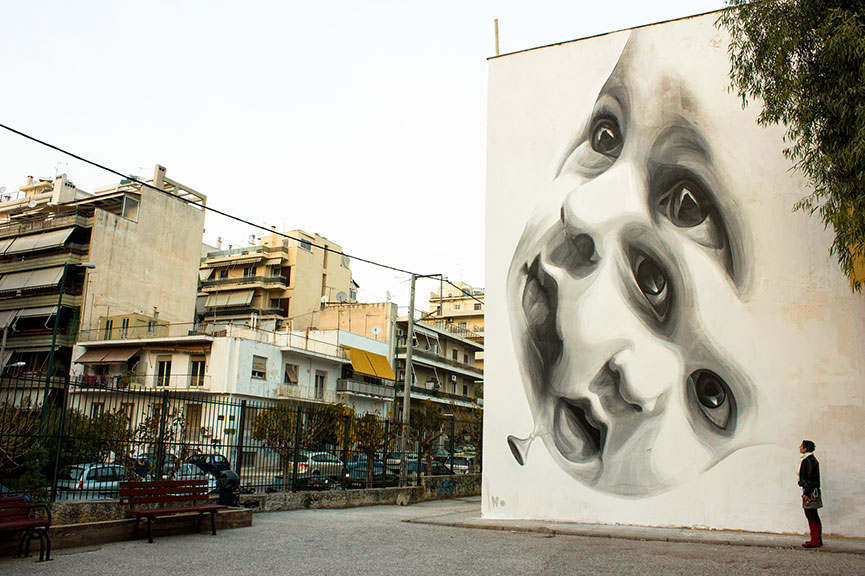 Faith47
The wonderful South-African artist Faith 47 painted a new mural in New York's Aqueduct racetrack. The horse racetrack in Queens is now proud host to yet another prime horse. Faith painted a white horse surrounded by a semi circle. In the center of the mural is a rectangle and a triangle intertwined presenting a beautiful contrast to the otherwise soft naturalistic imagery. Faith 47's name is written in roman lettering. Nevertheless it is clear who's responsible for this amazing indoor mural. Thanks Faith.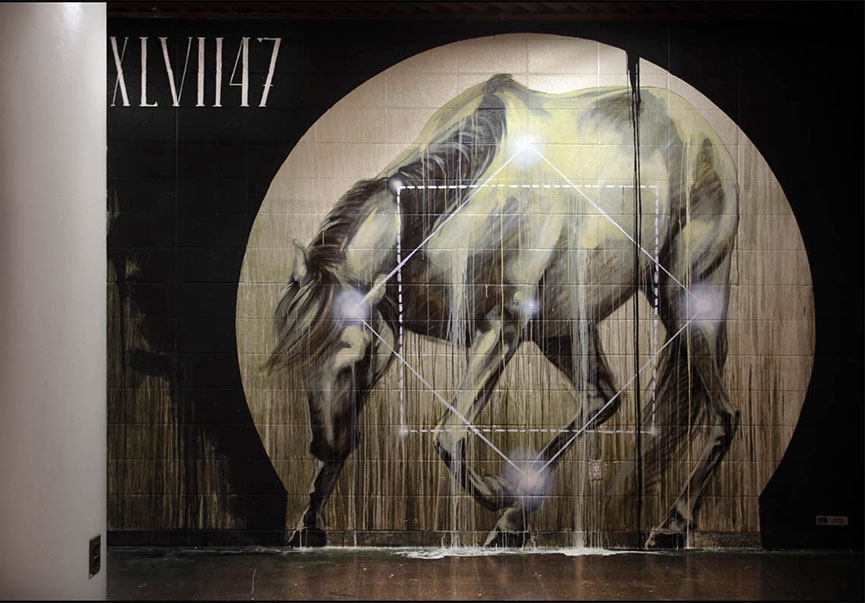 Ernest Pignon-Ernest
Our most popular mural comes from Ernest Pignon-Ernest. The French urban artist was one of the first French artists to hit the streets. Already in the early 80's Ernest Pignon painted magnificent dramatic murals. 30 years later Ernest Pignon has not let off one little bit. This recent mural was first created for his Prisons series created in the abandoned prison Saint-Paul Lyon, which is being exhibited from tomorrow on at Galerie Lelong. As if on cue this mural on the familiar but nonetheless always breathtaking image of two men lifting one man up against the wall, reminiscent of the crucifying. This is Pignon's signature style, he creates street art that looks likes it has peen painted by one of the old masters.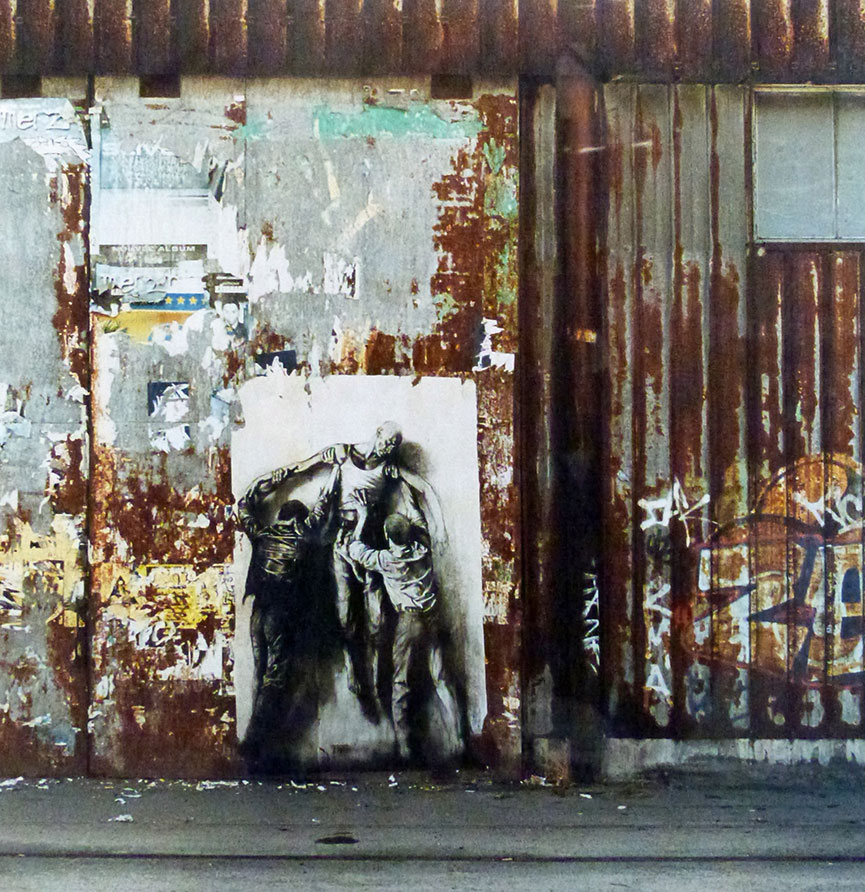 Be part of the street action...