It's Wednesday, that means you'll get the most popular murals of the past week in our Street Update. We have two artists that made it in our mural report before; Levalet and Fin Dac together with Angelina Christina; and we have ROA and Curiot that are featured here for the first time. Street art from Levalet always interacts with the direct environment, sometimes in a humorous way and other times in a socio-critical way. The mural he present here is the latter. Fin Dac and Angelina Christina have been collaborating for quite some while now and the results were beautiful murals that combined the individual style of the artists perfectly. ROA is known for his spectacular animal mural, this one is no different: Spectacular. The street artist Curiot painted his signature fairy tale creature that reminds of "Where the Wild Things Are".
Levalet
The French artist Charles Leval, better known as Levalet created this new street art piece in his home countries capital. This piece is located in the 11th arrondisement of Paris. It called 'Security' and shows a uniformed security looking in the other direction when his dog jumps at a kid playing with a ball on the ground. The imagery could be Banksy but Levalet's work is not stenciled but pasted.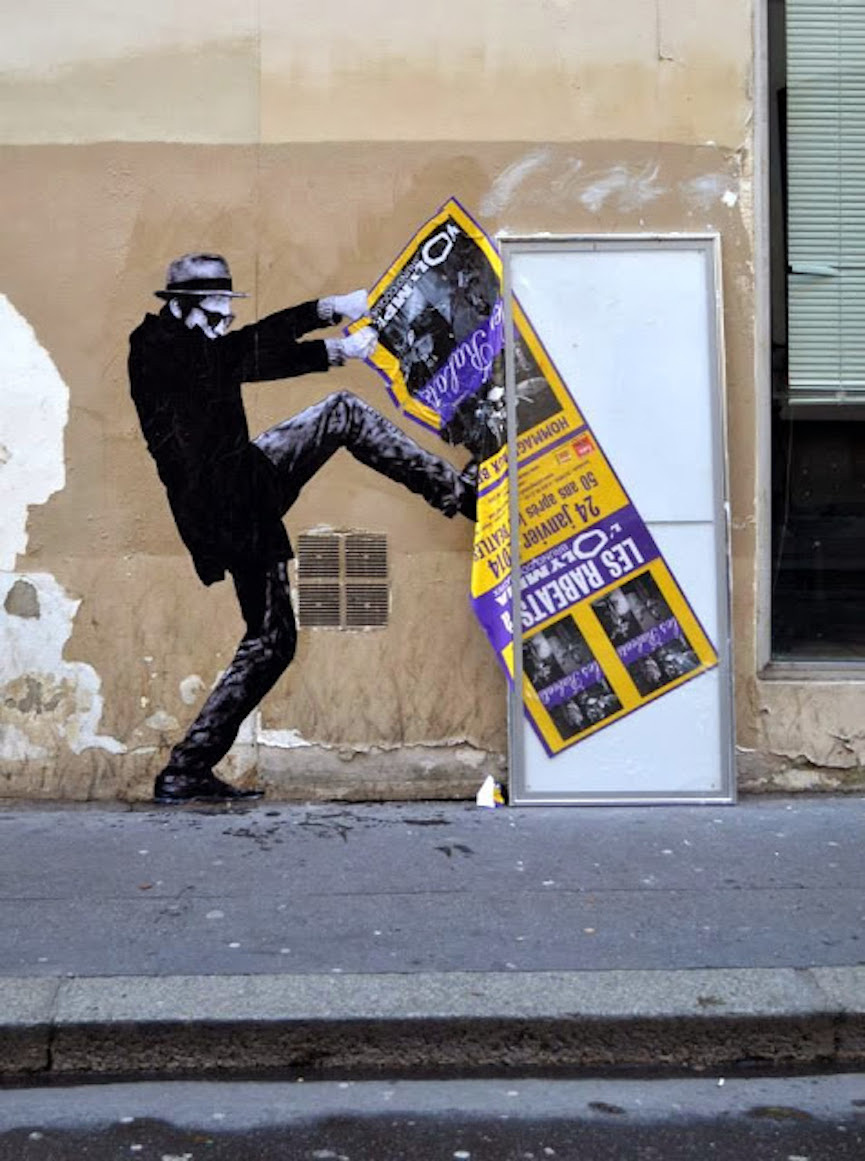 Fin DAC and Angelina Christina
The team Fin DAC and Angelina Christina have proven to be amazing team these last couple of months. Creating their duo-signature murals at Wynwood in Miami, in New York or as in this case in Sao Paolo. The two street artists completed three women forming one mural named 'Splash'. Supposedly the women at the center is modeled after the French actress Vanessa Paradis. No matter which beautiful women inspired the mural, it can definitely live up to her beauty.

Curiot
Curiot is one of our favorite artists we recently discovered. His imagery is creative, imaginative and unique. His latest mural in his hometown Mexico City is no exception to this rule. The mural depicts a creature down on hands and knees. His face is an organic shape with abstract form integrated. Out of the creatures back grows a garden with some tall and some colorful plants growing on it. The mural is unbelievably detailed and takes viewers into a fairy tale.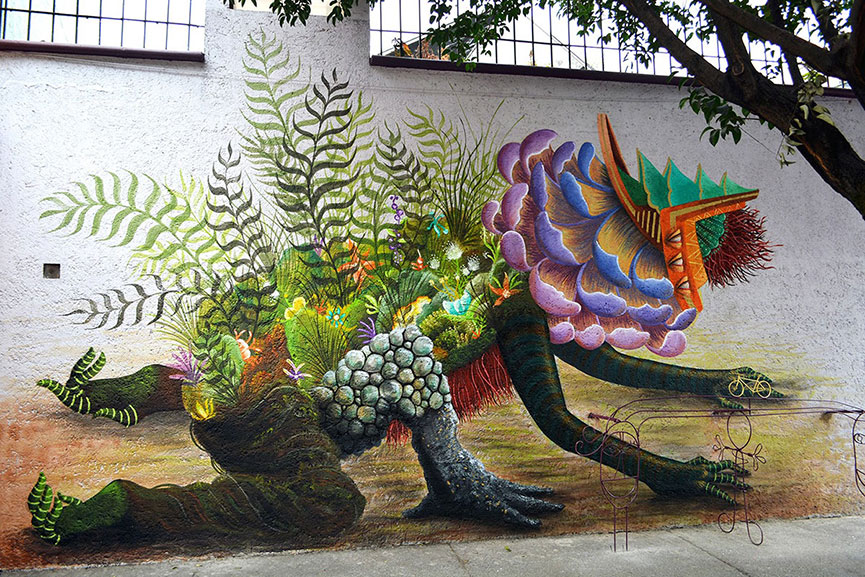 ROA
The Belgian street artist ROA is at the other side of the equator in New Zealand at the moment. After already having painted a baby seal a week prior he stayed true to the marine theme a created a giant squid on the side of a house. Like we know from ROA the piece is very detailed and realistic. Like no other ROA gives his animals some much depth with only black and grey shades that give his murals life.