A long-awaited June edition of Street of Colour project delivered a new blast of colors by Remed and Okuda. After stunning piece in Miami, renowned street artists have just painted two beautiful creations in Toronto. A fruitful collaboration between Remed and Okuda and the wine brand Campo Viejo continues to push the boundaries of vibrant live action painting. As Elena Adell, Campo Viejo winemaker says, the creative process of winemaking and art is more similar than most people think. Both of us start with a blank canvas and a vision of what we want to achieve. The process then takes us on a journey of experimentation – be it flavors or colors – until we are satisfied with the final outcome.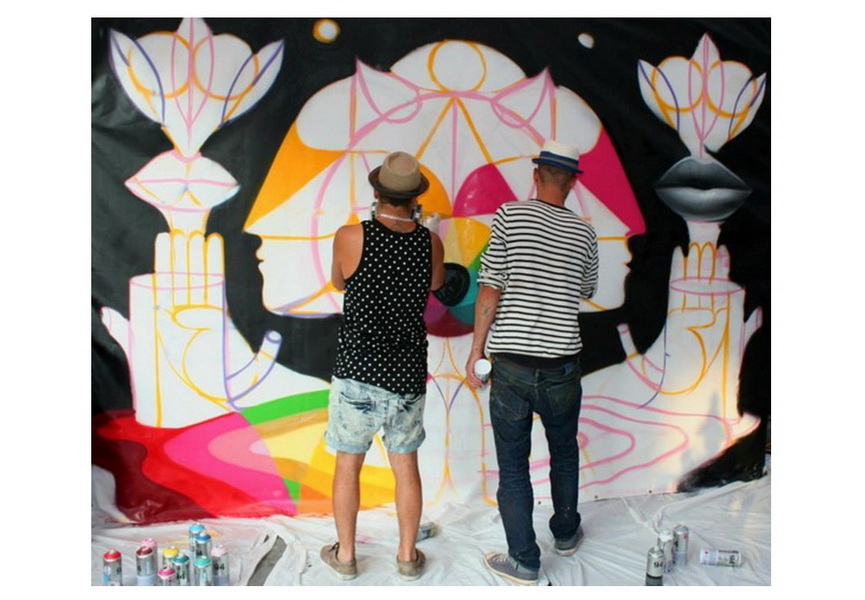 Spanish Canadian Culture Mix
Each time Remed and Okuda's painting experiment brings a bit more of expressivity of Campo Viejo wines to key cities around the world. At the same time, each work draws inspiration from the location where it is performed thus represents a unique mix of local and Spanish culture. The most recent pieces were carried out at 461 King Street West in the Canadian metropolis, offering a real visual pleasure. Imaginative works display wonderful range of colors perfectly incorporated into complex shapes. Both pieces are inspired from the colorful Spanish way of life, with the second one adding Canadian references and elements.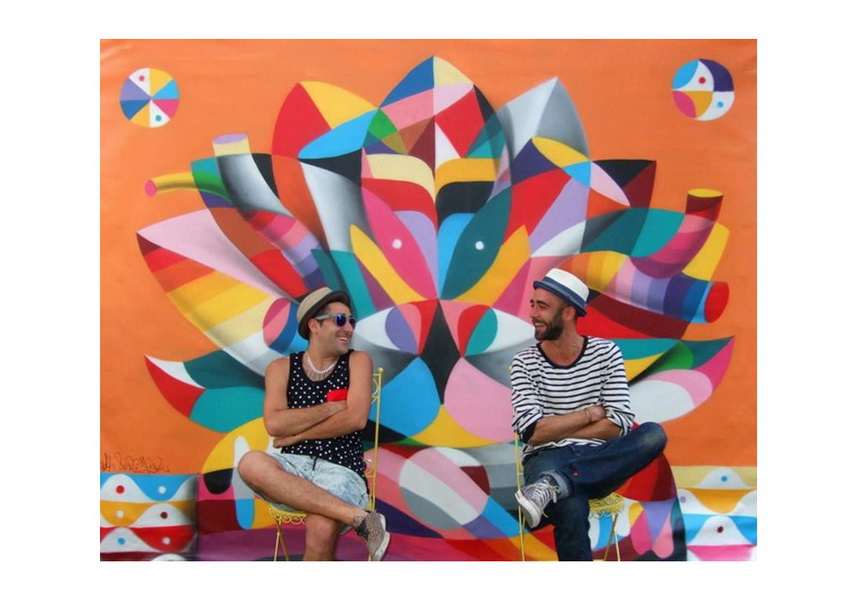 About Remed and Okuda
Both artists are based in Madrid. Okuda started painting in 1997 but only started producing urban art on a bigger scale in 2002. His works have a clear and recognizable style with geometric multi-colored patterns combined with grey bodies and organic forms. Okuda's works are narrations of contradiction, existentialism and the meaning of life. Remed is less philosophically minded. He seeks to find truth through simplicity, uniting universal languages of form and color. For him, art is both a means of experimentation and communication. Remed's work brings a unique quality in both its micro and macro manifestations. Working with the principles of maths and calligraphy, his work strikes a balance between harmony and energy. When such talents come together, amazing collaborative works are guaranteed. Their next step in the project Streets of Color will be in Oslo. Stay tuned, we will keep you informed.