Famous British contemporary artist and curator Stuart Semple is about to have its first exhibition in Los Angeles at Fabien Castanier Gallery. The visitors of the show that is entitled My Sonic Youth will have an opportunity to see a series of new controversial artworks by this great artist. Semple is usually described as one of the most significant post YBA (Young British Artists – an informal group of visual artists who first began to exhibit together in London, in 1988) artists, and he is certainly at the very top on the list of the most important contemporary artists from the United Kingdom.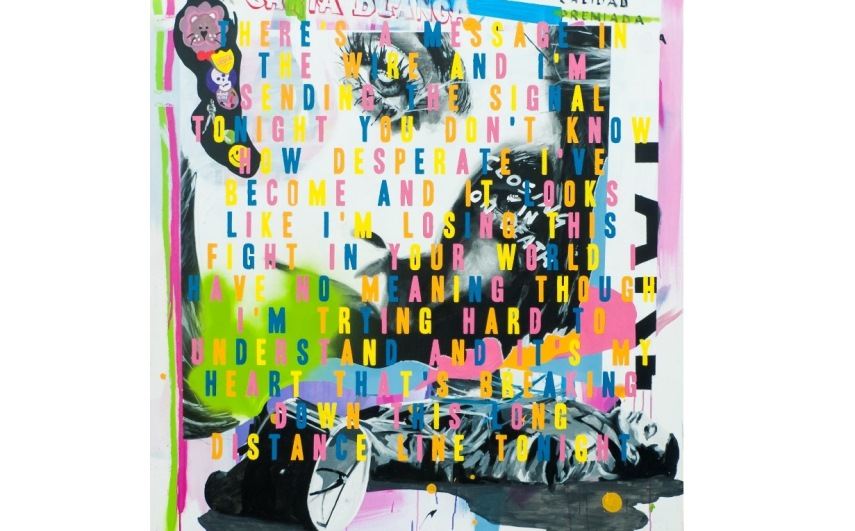 Stuart Semple – A Story About Generation
Stuart Semple is best known for his paintings, which present an emotive and sociological perspective on mass culture. He usually creates large scale canvases incorporating text and found imagery, while his practice addresses ideas sparked by immersion in popular culture and combines contemporary figurative painting with pop art. Following a traumatic near death experience as a teenager studying fine art in the English countryside, Semple has gone on to exhibit in over 15 solo exhibitions internationally in China, Italy, London and New York. However, he is probably best known for his 2009 performance from outside Tate Modern in which he flooded the London skyline with thousands of smiley-faced clouds in his piece HappyCloud. Sometimes described as heir to Damien Hirst's throne, Semple is very popular among collectors. Semple is inspired by the differences between generations (for example, the 1960s generation, the "Anxiety Generation). This is particularly visible in his latest series My Sonic Youth. Semple uses painting, sculpture, and installation to explore social concepts in addition to dissecting the psychological evolution of youth culture over the course of several decades. The artist illustrates how spaces, communication, and music have changed drastically, forcing a generation of young people into a new kind of isolation.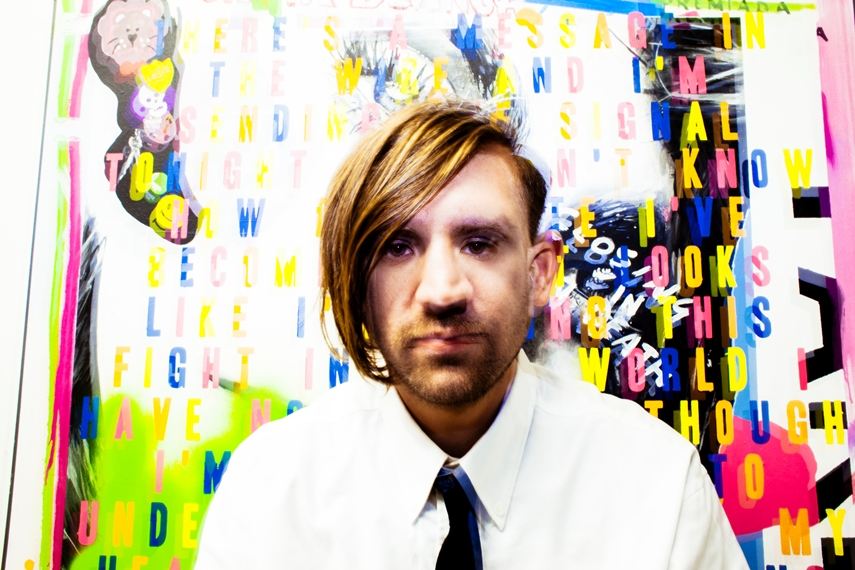 My Sonic Youth
Heavily inspired by the music of his own youth, Semple uses references from music and art history to construct a fluid visual narrative, which tells the tale of a radical social and emotional shift among youth culture. As the artist himself explains: My last series of work explored the idea that my generation and subsequent ones are the 'Anxiety Generation'. It talked about the way that the horrors of history had been buried over time and how the media serves as a numbing and stimulating antidote to that hidden fear. The world was no longer seen as safe for young people and with this new parental anxiety came seclusion. Seclusion happened in tandem with the rise of technology and consequently online forums became sanctuary for a sub-culture of young people. Later there came an alteration in private and public spaces, and then the virtual communities were no longer primarily made up of young people, but now an older generation of online users began to infiltrate online spaces.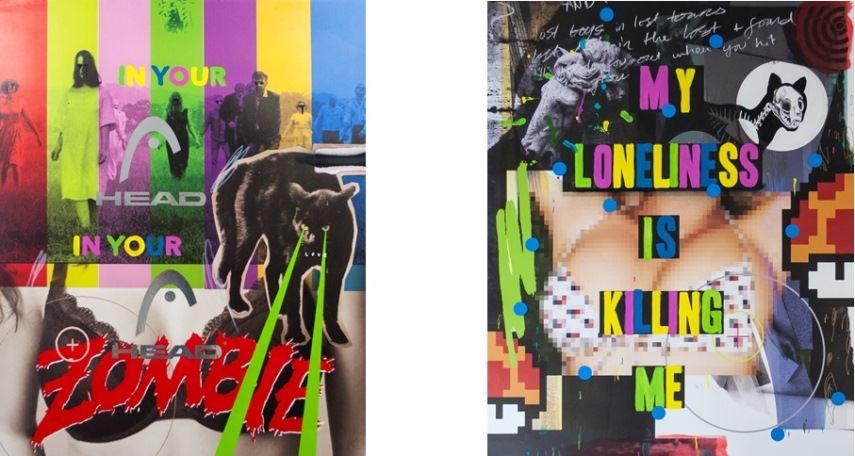 Stuart Semple Exhibition at Fabien Castanier Gallery
Fabien Castanier Gallery is one of the most important galleries of the vibrant Culver City art scene. Since this is the Los Angeles debut for top British artist, the My Sonic Youth is a must-see event for all art lovers from wider LA area. The exhibition will be on view from October 24, 2015 until January 9, 2016 at Fabien Castanier Gallery in Culver City. The opening reception with the artist is scheduled for Saturday, October 24, 6-9pm.
Sign up for My Widewalls for free, and follow the news about developments in contemporary art!
Featured Image: Stuart Semple  - Zombie Head, detail ( care of the artist, Stuart Semple)
All images courtesy of Fabien Castanier Gallery.