The birth of photography coincided with the rapid growth of the Western metropolis. Within these new cities, the street and the studio developed as two very different sites of photographic production that nevertheless shared a dynamic interplay. Characterized by formal conventions and constructed rather than naturalistic tendencies, studios offered photographers a kind of protected space in which to develop elaborate and inventive techniques.
The upcoming exhibition at Simon Lee Gallery will survey the long and enduring history of studio photography. Titled Studio Photography: 1887-2019, the exhibition will bring together a diverse group of artists whose studio-based practices span the past 130 years, charting the evolution of photography from an intensive, specialized art form to an inescapable aspect of everyday life.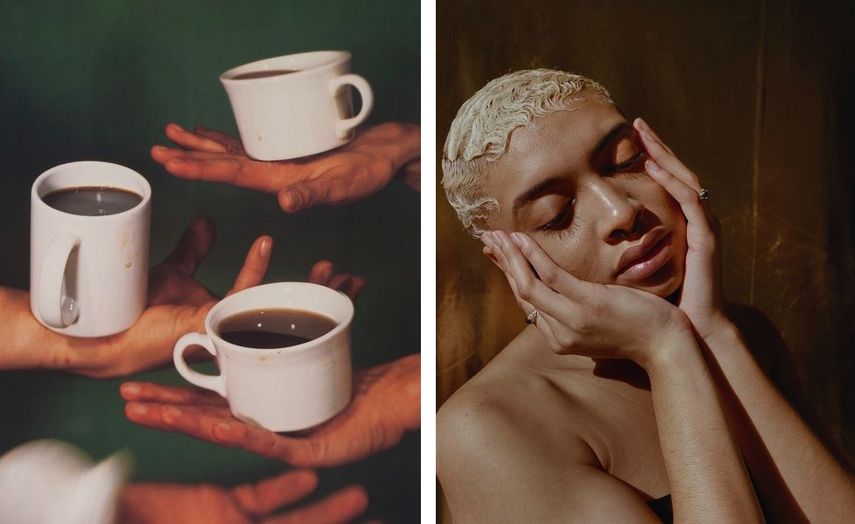 A Multitude of Voices and Dialogues
A broad comprehensive overview, the show will bring together a multitude of voices, creating a dialogue between artists engaged in specific areas of inquiry.
Artists John Edmonds, Robert Mapplethorpe, Paul Mpagi Sepuya, and Lionel Wendt have all used portraiture as a way of tackling issues surrounding representation and identity, while Barbara Kasten, Willa Nasatir, and Erin Shirreff present complex, abstracted images through their use of sculpture, suggesting a rich interplay between two- and three-dimensional forms.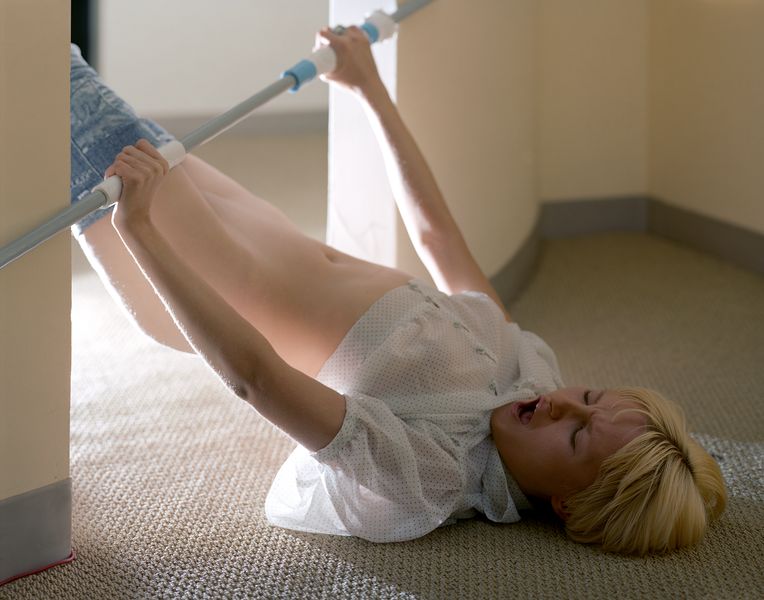 Studio Photography as a Deliberate Choice
For contemporary artists, the work in the studio is a matter of choice, not a material necessity. Studio enables them to engage with the history of the medium, but it is also a site of interrogation in its own right.
In the work Doubleworld, Sarah Charlesworth stages two 19th century stereoscopes fitted with identical slides, recursively drawing our attention to the mechanical apparatuses that facilitate the consumption of images. On the other hand, Wolfgang Tillmans' 2007 photograph Easter Passion evokes the traditional role of the studio as subject matter, while simultaneously imbuing the trope with a sentimental temporality. Similarly, Patricia L. Boyd's Impression 37.75249449999999 | -122.41272320000002 (1), 2016, one of the exhibition's few cameraless pictures, records the markings, debris, and graffiti as they appear on her former studio's window.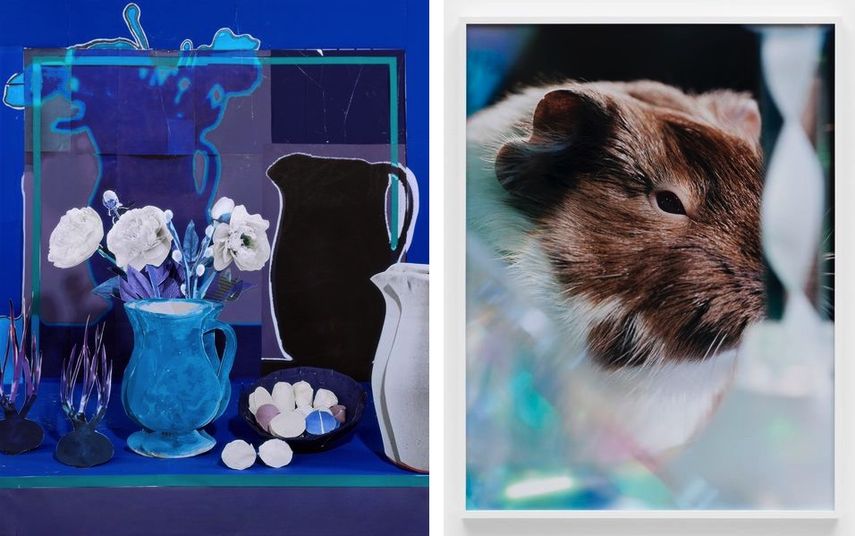 Studio Photography at Simon Lee Gallery
Participating artists are Patricia L. Boyd, Constantin Brancusi, Sarah Charlesworth, Talia Chetrit, Anne Collier, John Edmonds, Daniel Gordon, Barbara Kasten, Jason Loebs, Robert Mapplethorpe, Man Ray, Eadweard Muybridge, Willa Nasatir, Bruce Nauman, Vernon Price, Josephine Pryde, Torbjorn Rodland, Paul Mpagi Sepuya, Erin Shirreff, Wolfgang Tillmans, Lionel Wendt, Christopher Williams, Andrew Norman Wilson and Bruce Wrighton.
Studio Photography 1998 - 2019 will be on view at Simon Lee Gallery in New York from June 26th until August 26th, 2019. The private view will be held on June 26th, from 6 to 8 p.m.
Featured image: Talia Chetrit - Fennel, 2017. Silver gelatin print, 22.9 x 30.5 cm (9 x 12 in.). Edition 4 of 4 plus 2 AP. Courtesy of the artist and kaufmann repetto Milan, New York. All images courtesy Simon Lee Gallery.